SUNSHINE HERITAGE RESORT
Register to sell the project
SUNSHINE HERITAGE RESORT - URBAN URBAN URBAN AREA - STARTING THE WORLD'S CULTURAL MARKING
In the context that the country is promoting industrialization, modernization, perfecting the market economy and international integration, the issue of preserving and promoting the national cultural identity on the basis of inheriting literary heritage. His father 's chemistry, combined with learning the quintessence of human culture, needs special attention.
As one of the pioneering investors in the application of technology to real estate projects in Vietnam, Sunshine Group recognizes the importance of preserving and promoting the quintessence of cultural heritage. nation. With a remarkable vision, Sunshine Group has created Sunshine Heritage Resort - the smart urban area in the West of Hanoi.
PROJECT OVERVIEW



Project name: Sunshine Heritage Resort

Investor: Sunshine Group

Type: Urban resort

Area: 250ha

Product: 1900 lots of eco-villas with all types of single and semi-detached villas, a cluster of heritage sites, a community cultural center and a top-class utility system.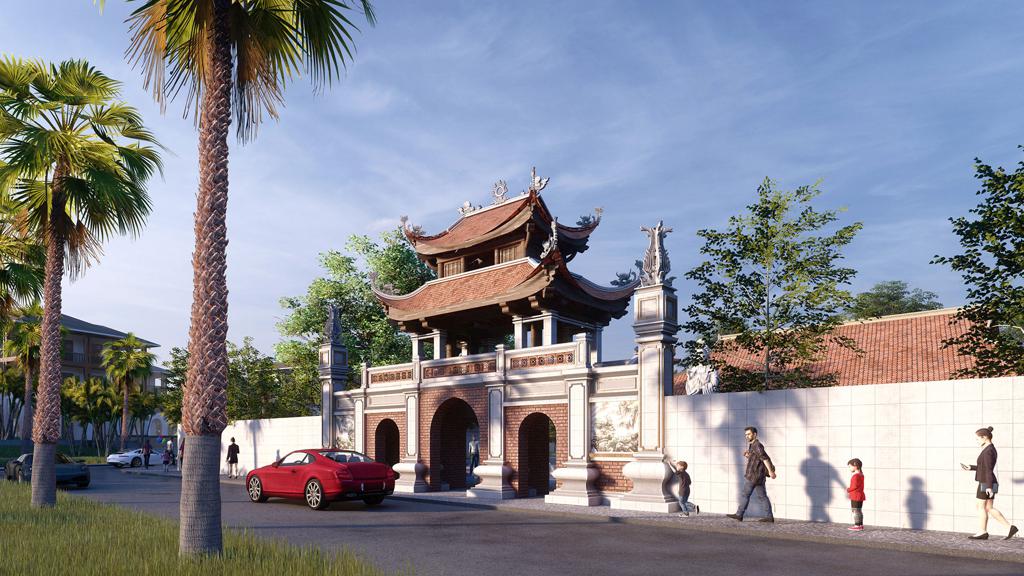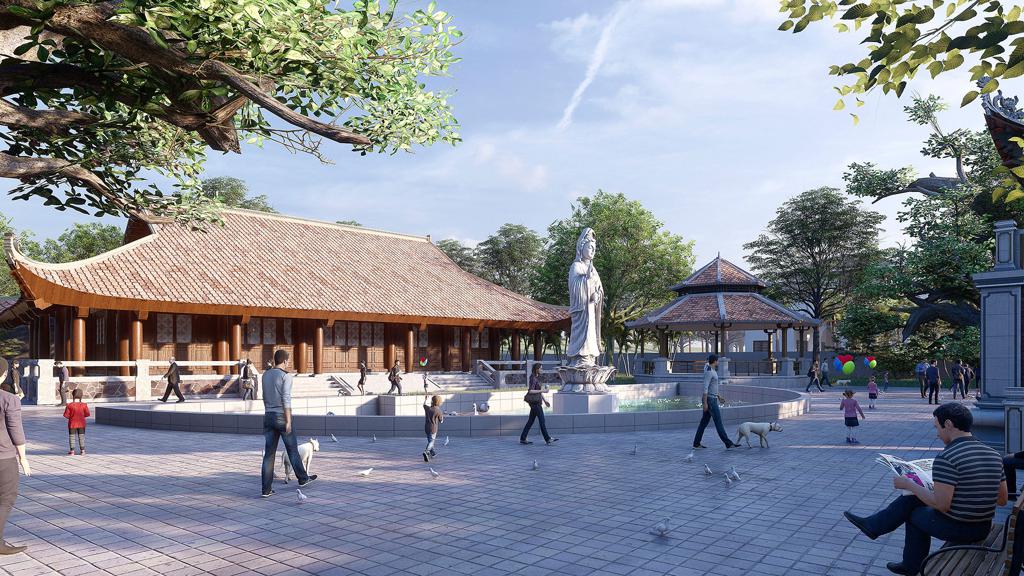 LOCATION
Only about 20km from the center of Hanoi to the West of Hanoi, the land of Doai Nuong and along the large tributaries, just enough to have a cultural space, promising convenient transportation, connecting with the arterial road to create the first urban complex combining traditional and modernity first appeared in Hanoi.
Located in the west of Hanoi, surrounded by a calm, cozy river with the Red River. With golden terrain, prosperous feng shui, Sunshine Heritage Resort possesses solid feng shui elements such as jelly table, creating "potential standard position - Sacred Dragon Land launched"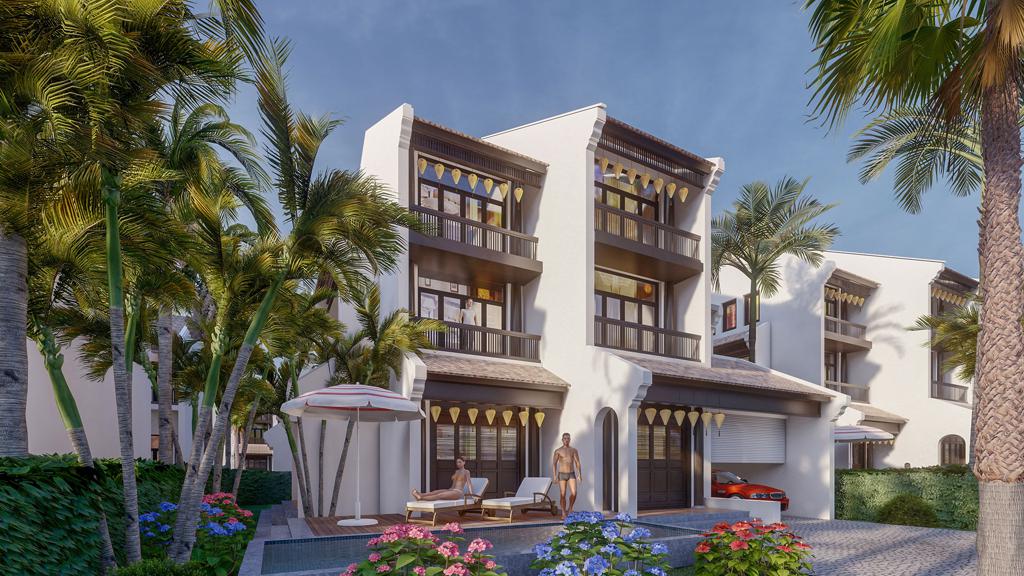 Product
Sunshine Heritage Resort is designed prominently with 1900 lots of villas with all types of single, duplex designs with different styles and types including:
Santorini mansion
Inspired by blue-roofed white houses with typical columns on islands on the Mediterranean coast, Santorini villas are impressively designed with 2 main colors of white and blue making luxury and impressive. rare of the villa area.
Each villa is elegantly designed, surrounded by the sky, the impressive water and the river. Especially, the interior of each villa is designed in an elegant traditional Cycladic style, bringing a peaceful feeling. Every room is built with views of the deep blue river that makes anyone fall in love.
Tropical Villa
With the liberal and open features, the Mediterranean style single villas, each of the Tropical villas, offers a cool, liberal place for people to immerse themselves in nature.
Completely separated from the bustling city, the villas with Tropical interior design bring homeowners a quiet, peaceful living space with a feeling of closeness to nature. Especially with the typical inspiration of famous landmarks such as Hawaii, Bali, Fiji or the landscapes of the Caribbean, ...
Tropical Villa System is designed according to the interior style of the tropical. bring Asian cultural experience in line with the powerful and liberal owners who prefer the fresh, quiet and cool atmosphere. Along with the unique architecture, Sunshine Heritage Resort's Tropical villas also attract visitors because the green space surrounding the roads creates a cool space in harmony with nature to give homeowners a translation experience.
With high-class resort products, the system of villas promises to satisfy the demand for real estate of smart investors.
DESIGN

Indochine Style

 Indochina interior design style is an intersection between Vietnamese identity and interior style from France, a subtle and unique combination between two different East-West cultures. Create a new style, a style consistent with the philosophy of artistic perspective, expressing the quintessence, cultural identity and history of the nation.

The interior of Sunshine Heritage villa with Indochine style has its own characteristics and imprints. In addition to the aesthetic issue, it also meets and is suitable for living habits and tropical, hot and humid weather in Vietnam: From the use of colors, the use of materials, the shape of equipment,. ..

Mediterranean Style

The Mediterranean style is a harmonious combination of styles: Spanish Renaissance, Colonial Spanish (Spanish colonial), Beaux-Arts, Italian Renaissance, and Gothic architecture in Venice. .

Interior layout of Sunshine Heritage Resort in Mediterranean style brings a spacious and airy space. Furniture is varied from simple in performance to extremely luxurious.

All of these colors are combined harmoniously and subtly to create a bold sea space, bringing a sense of comfort and closeness to nature. In rooms with bright, hot colors are often used to create a strong atmosphere.

Tropical Style (Tropical Style)

Inspired by tropical lands, with endless blue of the sea, sky, tropical forests, ... Sunshine Group investor creates a tropical with a quiet, peaceful atmosphere. of a paradise island. Bringing relaxation, comfort close to nature, right in your home, you can immerse yourself in the scent of grass flowers and melodious sea waves.
Modern style (Morden Style)
Modern style expresses a spirit of liberal, free and strong; appreciate the function of each detail but still express the architectural and artistic quality inside each villa, creating a sense of comfort, spaciousness and ventilation. The layout eliminates redundant and redundant details and prioritizes handy and necessary details. The connection and unity are heightened in order to bring an overall layout of harmony, modernity and comfort when used.
UTILITIES AND LANDSCAPE

Located in the planning of eco-urban area, the investor wishes to create open streets, mingle with nature to meet the travel, travel demands of the owner, bringing absolute satisfaction.

Utility area

Natural landscape

Spread across 11km of river surface, owns all natural landscapes including water surface, completely natural green lawns and fresh space which promises to be an interesting address for visiting and checking in customers.

Cultural values

Sunshine Heritage Resort is located on the ancient land of Doai with bold Northern culture with thousand-year-old traditional villages, creating immeasurable values.

The river flows like a polite flow, the flow of culture is used to organize traditional cultural types such as river side festivals, boat racing festivals, mandarin singing, court music. The beauty of the culture of the regions of Vietnam will be faithfully reproduced, converging on the Sunshine Heritage Resort.

The next highlight is the marina (on the river bank) which is located at the mouth of the river. The investor wishes to create a reception center to provide a full range of services to meet the needs of the majority of customers coming here.

 Traffic system

In addition to the construction traffic system for the project, Sunshine Heritage Resort inherits the already relatively stable transportation system, low traffic density, ... of the local.

Utilities in the house

Sunshine Heritage Resort built a closed Compound system with a series of high-class utilities system meeting the rigorous standards of a modern and smart resort city, including:

-The performance theater honors Vietnamese and World culture

- busy commercial center

- Trade village population

- Shopping malls, cafes, restaurants, club houses

-Massage, Spa services

-Gym room

-Schools

Outdoor utility

Developing the ultimate utility system, Sunshine Heritage Resort not only aims to provide an ideal living space for residents but also contributes to increasing the attraction of domestic and foreign tourists. Outdoor utility systems include:

- By yacht port

-Route borders on the river

- 10 bridges across the river

- Vacation huts

- Green vegetation system

- Walking area

- The location to check in

- Community service area
Project location
Project support
Business Manager

Mr. TRAN THANH HA
Projects in the same area
The first 5-star mineral resort project in the North. Owning a wide view towards Da River, Ba Vi Mountain, embracing the majestic natural scenery

Tay Ho Residence is located at 68A Vo Chi Cong, right at the intersection of Vo Chi Cong – Hoang Hoa Tham – Hoang Quoc Viet – Lang. With a fantastic location, only 300m from Ho tay and 200m from Starlake, Tay Ho Residence has 4 spectacular views that not much project could have.

6th Element is located in a prime location in the new urbanization in Westside of West lake New urbanization (Star Lake), right next to Metro Line 2 and 40m street connecting the arterial route Pham Van Dong and Vo Chi Cong, Nguyen Van Huyen street lasts. From the 6th Element it is easy to connect to the western area of Hanoi, the city center and neighboring provinces. Owning as golden prime location.

Apec Mandala Wyndham Mui Ne Apartment is a luxury Condotel Apartment at DT716 Street, Hoa Thang Commune - Mui Ne, Phan Thiet City, Binh Thuan Province. Apec Mandala Wyndham Mui Ne is planned into a 5-star hotel with a project scale of up to 4.5ha with 2,772 apartments, a 1200m2 commercial center, a 3600m2 event area & the villa area. After the success of the Apec Mandala Wyndham Phu Yen officially opened for sale in December 2018, Apec Group continued to invest in this project in Mui Ne.

Oriental Westlake Apartment is located at 174 Lac Long Quan, one of the main transport corridors to enter the city center and convenient transportation connections:

Phan Thiet Diamond Bay with a potential real estate investment when owning a beautiful location right at Phan Thiet beachfront will help investors receive profit and well serve residents here. The beautiful coastal city is only about 3-hour drive from central Ho Chi Minh City via Ho Chi Minh City - Long Thanh - Dau Giay Expressway

Located in the unique position in the center of Bac Giang ancient town, Apec Aqua Park Bac Giang with 3 impressive architectural buildings, 5-star synchronous utilities, luxury apartments according to international standards, outstanding architecture design and marvelous landscape. The project has a mission to create a major project in Bac Giang city and become a symbol of this elite land.

FLC Samson Beach & Golf resort with more than 70 services and 5-star utilities is an ideal place for a modern life of high class commodity. Living in the best location in the center of Thanh Hoa city, the future owners of FLC Samson will reap the most flawless living value.