Apartments for rent in Ba Dinh - Updating checklist
Apartments for rent in Ba Dinh: Uncover the vibrant district of Ba Dinh in Hanoi, Vietnam, which stands at the city's heart as its political hub and a treasure trove of historical and cultural marvels. If you're searching for apartments for rent in Ba Dinh, you'll find a wide range of options, from cozy studios to expansive multi-bedroom units.
Ba Dinh district is home to abundant amenities
Ba Dinh district also appeals greatly to expatriates and foreigners, boasting numerous embassies, international organizations, and many amenities tailored to cater to their needs, including international schools and restaurants.
To find the perfect apartment in Ba Dinh, it is essential to collaborate with a trusted real estate agent who possesses local market expertise. Some reputable agencies in Hanoi that can assist you in your search include Savills, CBRE, and Colliers International.
Remember that many landlords in Hanoi typically require a minimum lease term of 6 months or even 1 year. Take the time to carefully review and understand the lease agreement before signing carefully, as breaking the lease may result in penalties and financial consequences.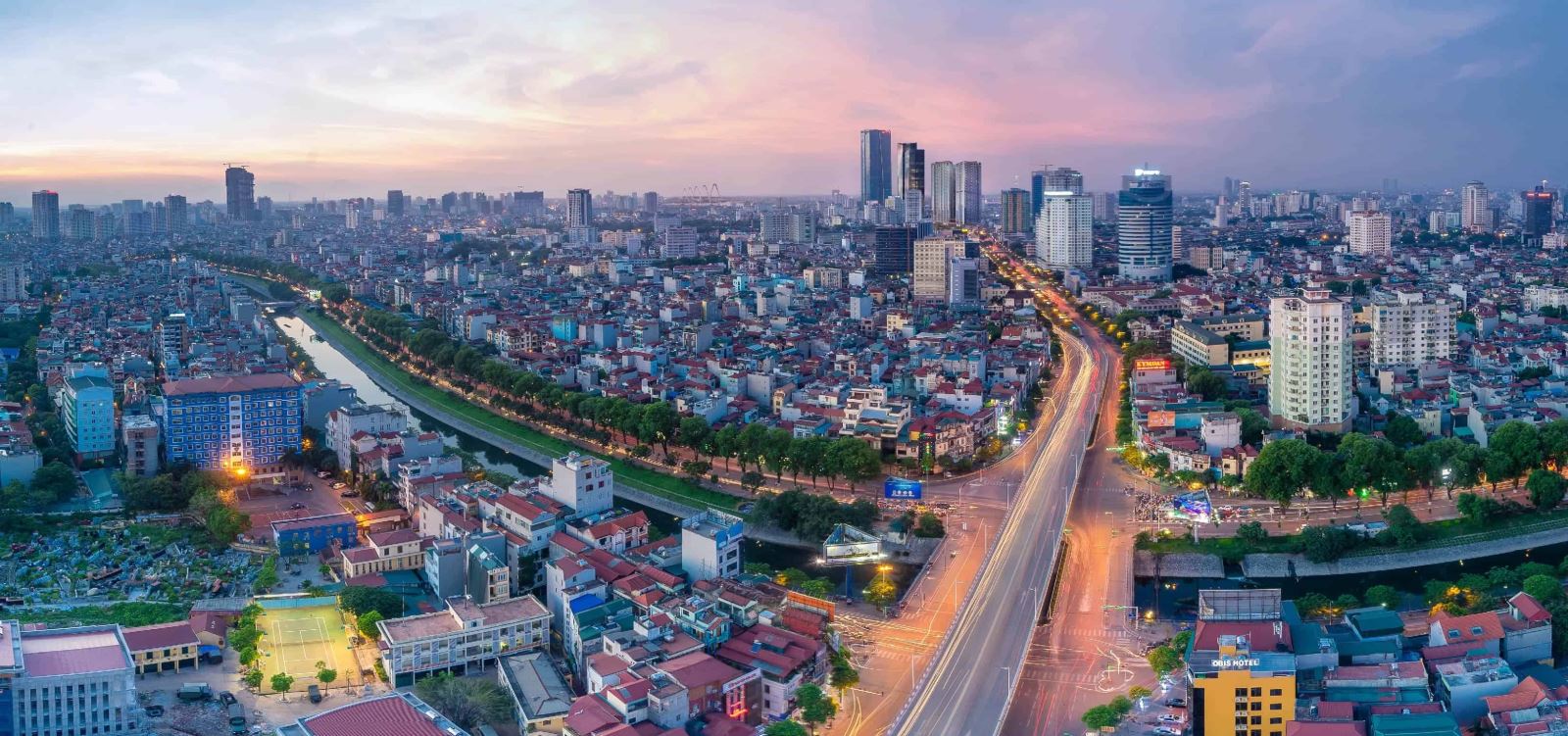 Transportation considerations are crucial when selecting an apartment in Ba Dinh. Although the district is situated in the heart of the city, Hanoi's traffic can be notoriously congested. Thus, proximity to public transportation or your workplace/school should factor into your decision-making process.
Advantages of renting an apartment in Ba Dinh
One popular area within Ba Dinh is the vicinity of West Lake (Ho Tay), a sprawling freshwater lake nestled amidst the urban landscape. Apartments in this area often offer breathtaking views of the lake and its lush surroundings.
Another sought-after location for apartments for rent in Ba Dinh is near the Lotte Center Hanoi, a contemporary skyscraper that houses offices, apartments, and a shopping mall. These apartments are newer and more luxurious, with enticing amenities such as swimming pools, gyms, and 24-hour security.
The cost of renting an apartment in Ba Dinh varies widely depending on factors such as location, size, and amenities. Generally, a one-bedroom apartment can range from around 10 million VND (approximately $430) per month, while larger apartments may command prices exceeding 30 million VND (roughly $1,300) monthly.
Ba Dinh presents an excellent opportunity to find the ideal apartment for rent in Hanoi, particularly for those seeking proximity to the city's political and cultural center.
Read more: Apartments for rent in Tay Ho