SERVICED APARTMENTS FOR RENT IN LONG BIEN DISTRICT
ABOUT LONG BIEN DISTRICT
Serviced apartments for rent in Long Bien - Long Bien a district connected to Hanoi by famous bridges such as Long Bien, Chuong Duong, Vinh Tuy, etc. One of the important resting destinations of Hanoi. With the convenience of transportation, foreigners will be able to move easily when they reach their home in Long Bien. This is the ideal place for expats to live with the development in this area, a perfect blend of natural beauty, old Hanoi lifestyle and modern conveniences.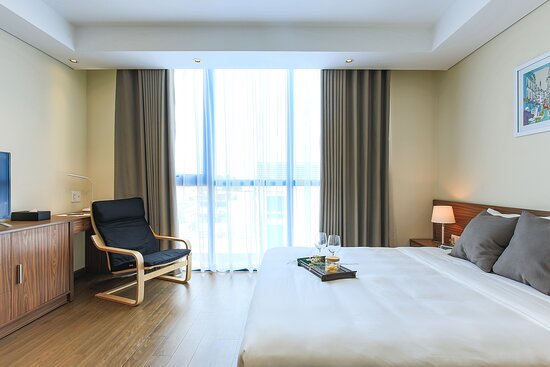 EXTERNAL LINKS SURROUNDING - SERVICED APARTMENTS IN LONG BIEN FOR RENT
Around this area, adjacent to the beautiful scenery of this capital, is the winding and majestic Red River. It is these things that make Long Bien peaceful and gentle for everyone's peaceful and interesting life. In Long Bien, it takes only 10 minutes to get to the center of Hanoi, and it is convenient to move to Noi Bai international airport in less than 20 minutes. And yet you can also go through other provinces of the province by train or drive by highway, a good option to be able to travel to many places.
The infrastructure in Long Bien is extremely developed, especially with private and state investment, and is considered a modern and quality urban area. You can find a lot of new residences in Vinhomes Riverside, extremely modern and beautifully designed with prices to suit all your requirements. Tan Long Real Estate we were developed to assist you in finding serviced apartments for rent in Long Bien no matter what your requirements are, we can enthusiastically help.
If you are looking for a rental serviced apartment in Long Bien, send us your request and we will direct you to the apartments that best suit your requirements. We look forward to serving you the most attentively and enthusiastically.
See more: