SERVICED APARTMENTS FOR RENT IN BA DINH DISTRICT
Ba Dinh is the political center of Vietnam, because it is surrounded by government offices and embassies of many countries. This leads to this area always being focused on infrastructure, security and order. That is also the reason that many foreigners choose serviced apartments for rent in Ba Dinh when coming to Vietnam.
SERVICED APARTMENTS FOR RENT IN BA DINH DISTRICT - BENEFITS OF LIVING IN
Surrounding Ba Dinh are famous historical sites such as Ho Chi Minh Mausoleum, Ho Chi Minh Museum, Imperial Citadel of Thang Long, etc. When staying in a serviced apartment for rent in Ba Dinh, you will get many benefits like friendly people, very close to markets, schools, hospitals, supermarkets, amusement parks, etc., it is extremely convenient and easier to move around here.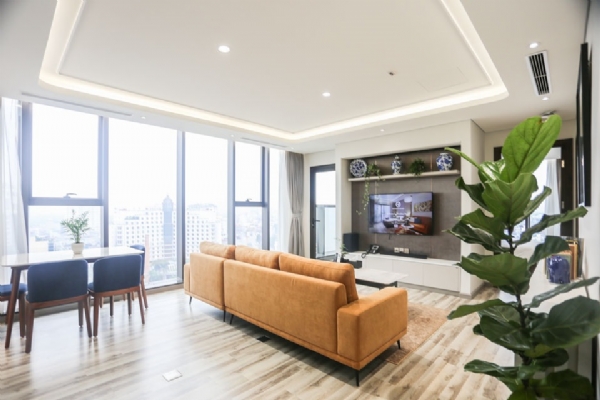 Living at the heart of Hanoi, tenants renting serviced apartments in Ba Dinh district can easily move to other districts in Hanoi within a short time. When you live in

serviced apartments

for rent in Dong Da district, it is easy to approach a lot of convenience stores, supermarkets, shopping malls, and restaurants.
If you choose Ba Dinh

serviced apartments

for rent in Hanoi, you will be comfortable because the residents completely respect your privacy and are nice. In addition to local amenities and local people here, Ba Dinh is the place where many foreigners live and work, especially Korean, Japanese, Australian, etc. Therefore, you can expand your relationships with international friends as well as find housemates more easil
FIND SUITABLE RENTAL SERVICED APARTMENTS IN BA DINH WITH TAN LONG LAND
The market of rental serviced apartments in Ba Dinh for tourists from all over the world is now extremely bustling. That's why we were developed at Tan Long Real Estate, with the desire to satisfy customers in choosing a place to live. Our products are extremely diverse, meeting all customer requirements from basic to advanced. Including luxury, modern apartments,... including prices from 500$ - 5000$ with modern equipment in the room.
We have many professionally trained teams, ready to advise and support to overcome all customer problems with the most enthusiastic and professional attitude. Please send us your requests for serviced apartments rental in Ba Dinh so that we can serve you as quickly as possible.
See more: