SUNSHINE RIVERSIDE
Register to sell the project
PROJECT INFORMATION
Project name: Sunshine Riverside
Address: CT - 03A - CT area, belonging to CT site - 03 Nam Thang Long urban areas
Investor: Sunshine Group
Development unit: Sunshine Group
Design unit: Sunshine Design Joint Stock Company
Construction units: Vinaconex 1 and Vinaconex 9
Supervision consultant unit: CONICO Joint Stock Company Investing in infrastructure development and construction consultancy
Project scale: 32 - 34 floors
Type of development: High-class apartment
Design style, detailed plan design: European classic and luxury
Area of ​​greenery, internal roads and squares: 7,969 m2
Total project area: 11953 m2
Total construction area: 3773 m2
Construction floor area: 123,991 m2
Number of basements and total basement area: 2 basements
High-rise buildings: 32-34 floating floors
Number of commercial floors and area: 3 floors with 123,991sqm
Number of real estate: 932 apartments
Real estate structure: 2-3 bedrooms
Real estate area: 57 - 114 m2 / apartment
Starting time: Quarter IV / 2016
Handover time: Quarter IV / 2018
Sale price of real estate: 35-38 million / sqm
POSITION AND FUTURE PLAN
For a long time, West Lake is considered a "dragon's head", a place of condensation of vitality, is the most geomancy land in the Capital. Located at a prime location west of West Lake, the Sunshine Riversise project inherits the position of that masterful spirit, all the elements of prosperity as converging here. Futhermore, from Sunshine Riverside Apartment, we can enjoy an unlimited view of the poetic West Lake, the peaceful Red River and the shimmering Nhat Tan Bridge. On the other hand, the project is located next to Vo Chi Cong street, which is a lifeline, has a synchronous traffic connection, easy to move to the city center and surrounding areas:
Next to Ciputra urban area

Only 500m from Nhat Tan Bridge

1km from Ho Tay water park

4km from Hoa Binh park

1km from National University

7km from hospital E

9km from My Dinh bus station

18km from Noi Bai airport

10km from My Dinh National Sports Complex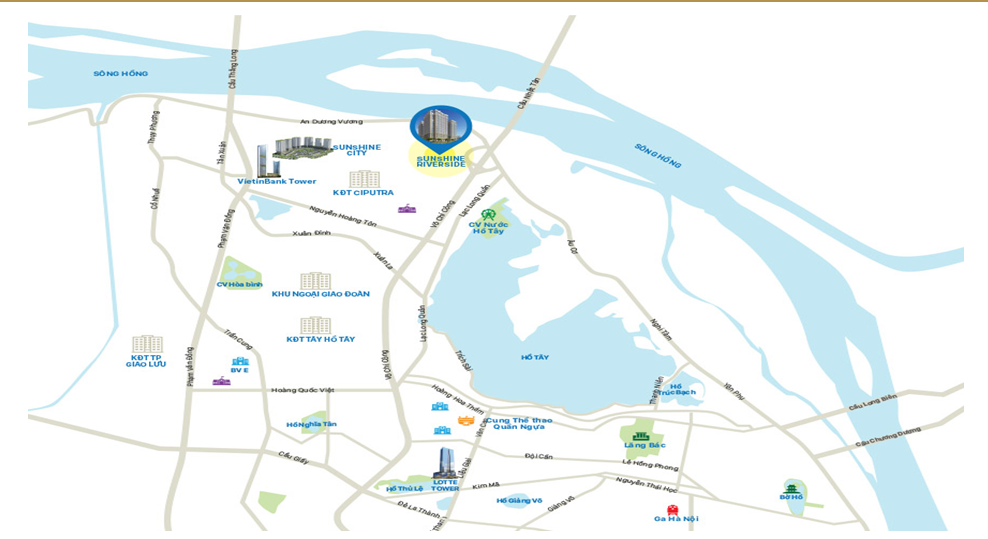 Moreover, Sunshine Riverside is located in the overall Ciputra urban area - the first and largest urban area in Hanoi. With this position, Sunshine Riverside project will increasingly attract customers and investors.
DETAILED DESIGN PREMISES
Sunshine Riverside are designed in a wide variety of areas, optimizing performance with light and wind to the maximum. After a hard working day, when the residents come back home, they will get rid of all tiredness, immerse themselves in the fresh space, catch the cool breeze and look the view unlimited on Red River and West Lake, Nhat Tan bridge is brightly lit.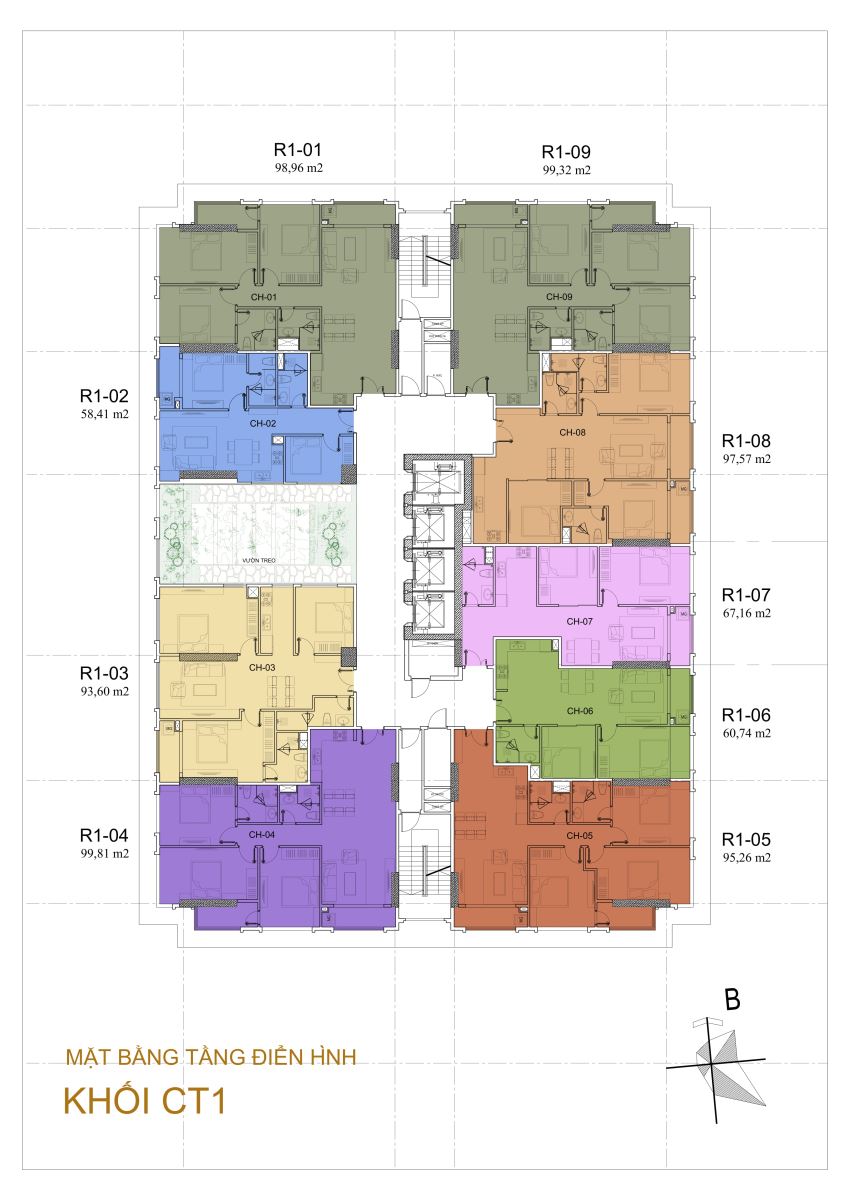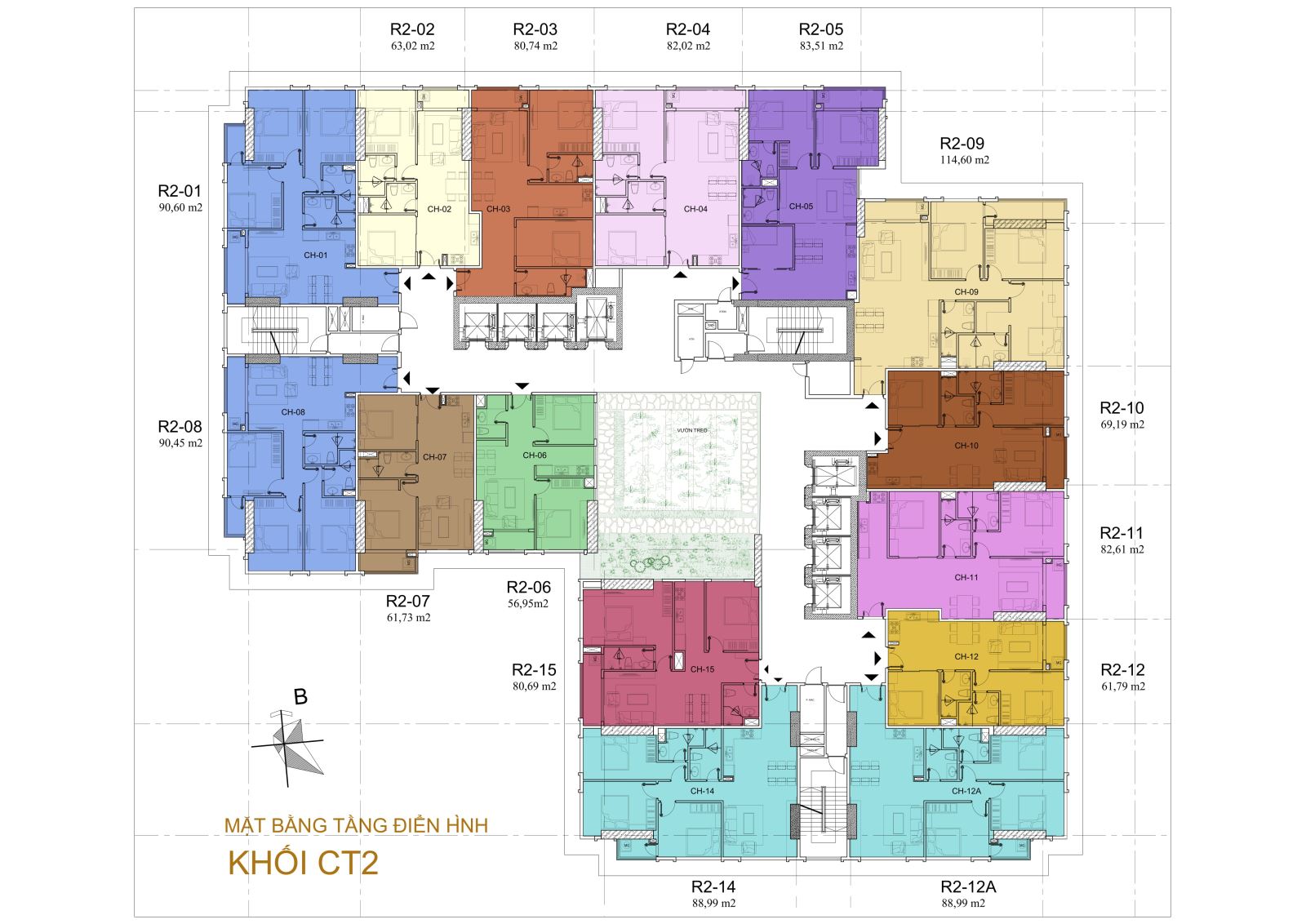 The furniture of the apartments is designed in a elegant and luxurious European style which will make the apartments more elegant and sophisticated.
LANDSCAPE FACILITIES
With the motto "All for comfort life" Sunshine residents enjoy the great value provided by the high-class utility system. In particular, it is a five-star inter-school system, and at the foot of each building there is a babysitting area. In addition, there are many services such as shopping, beauty, shophouse, restaurants …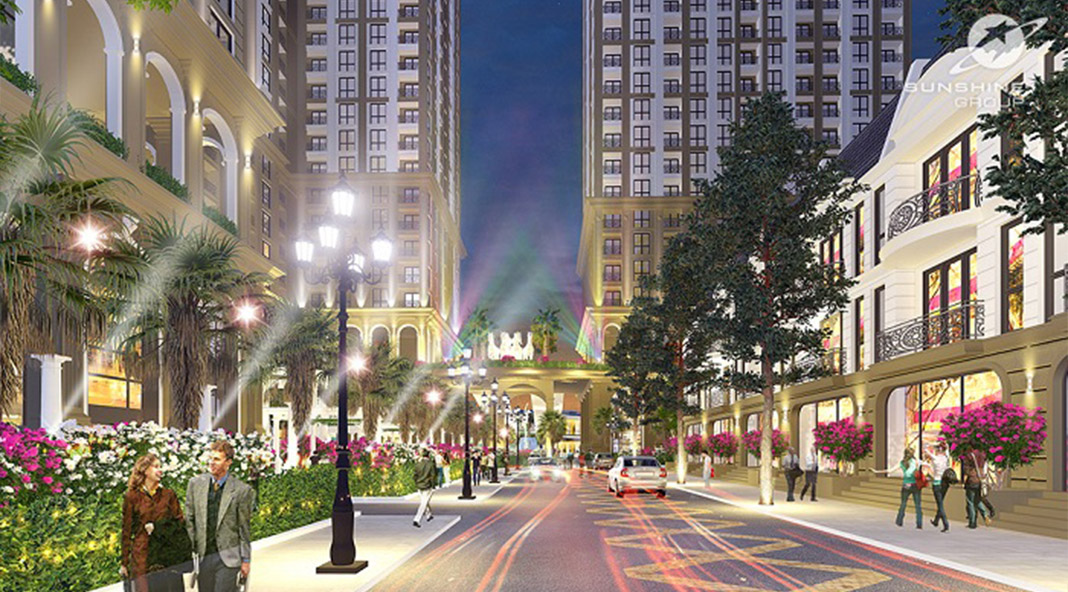 The bustling shopping area with shophouse types is one of the attractions of Sunshine Riverside project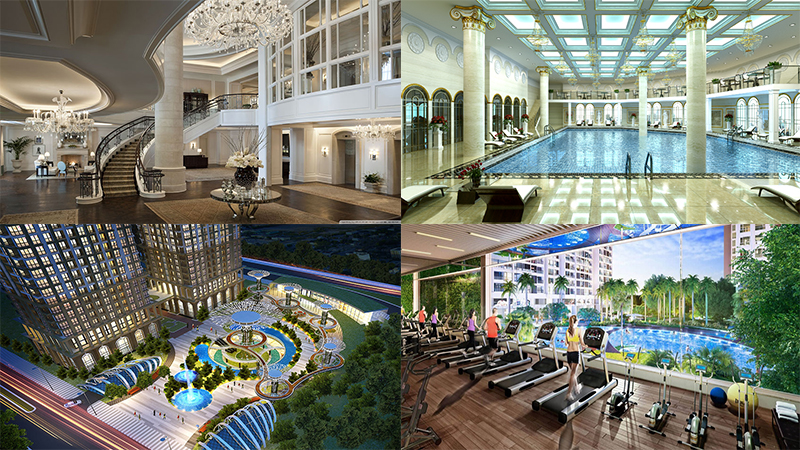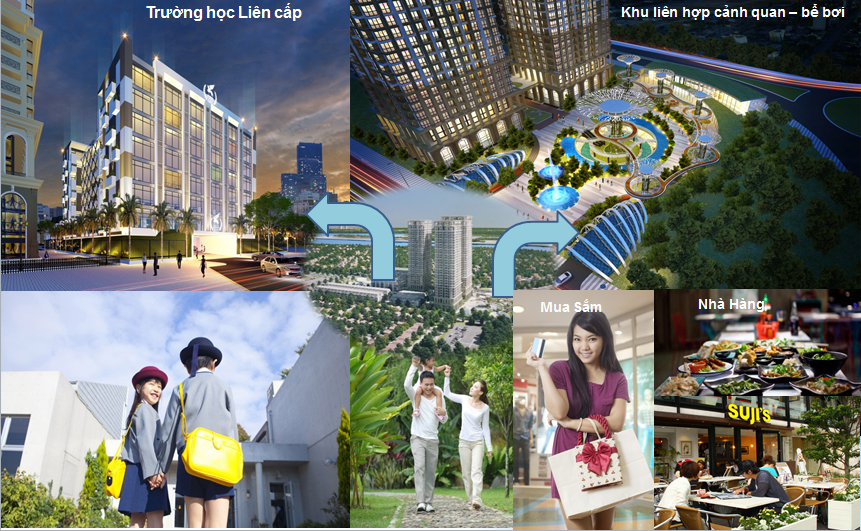 HANDOVER OF FURNITURE
Sunshine Riverside project is handed over full of high-class and comfortable furniture. It can be mentioned that all items are luxury furniture imported from Europe. Examples plaster ceilings, luxurious wooden floors, industrial wood doors, air vents, modern air conditioning systems.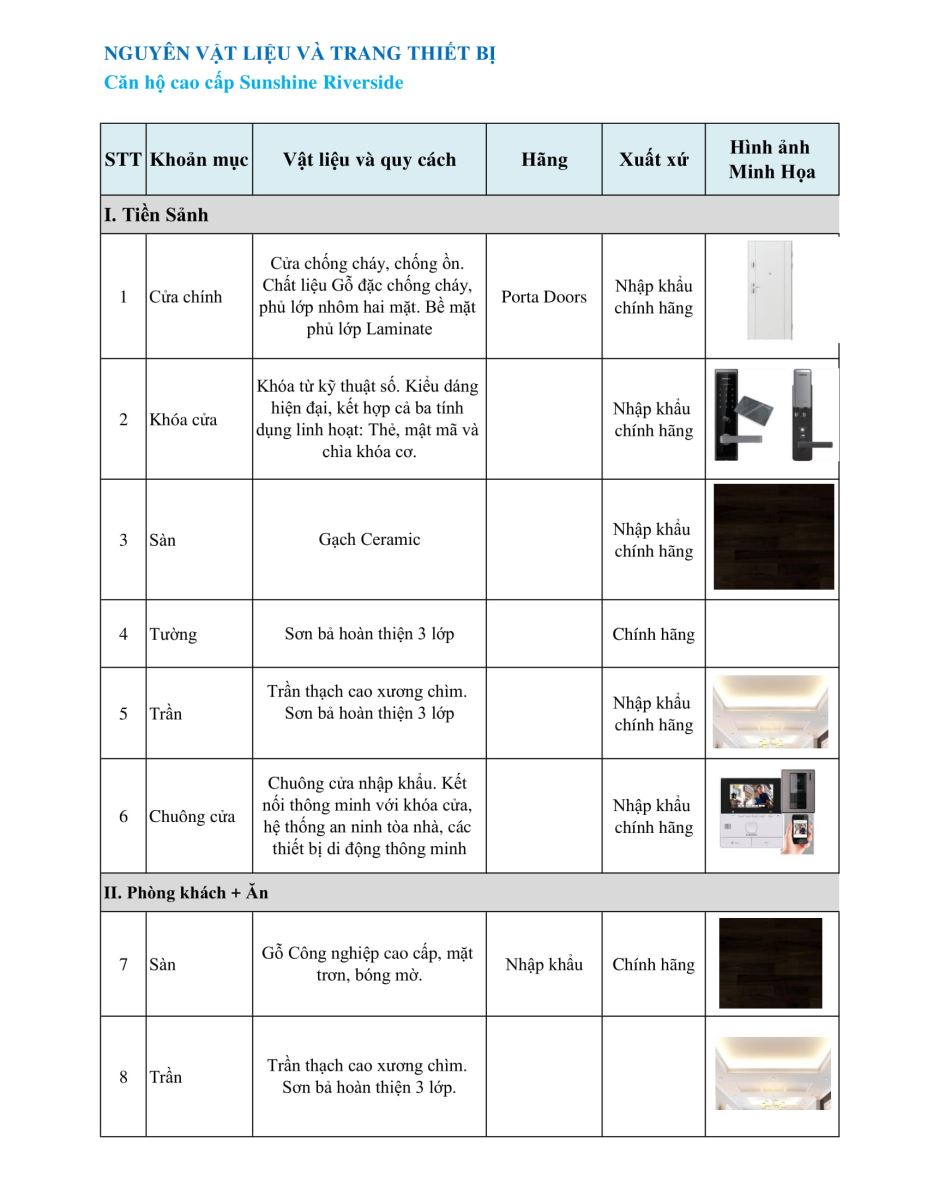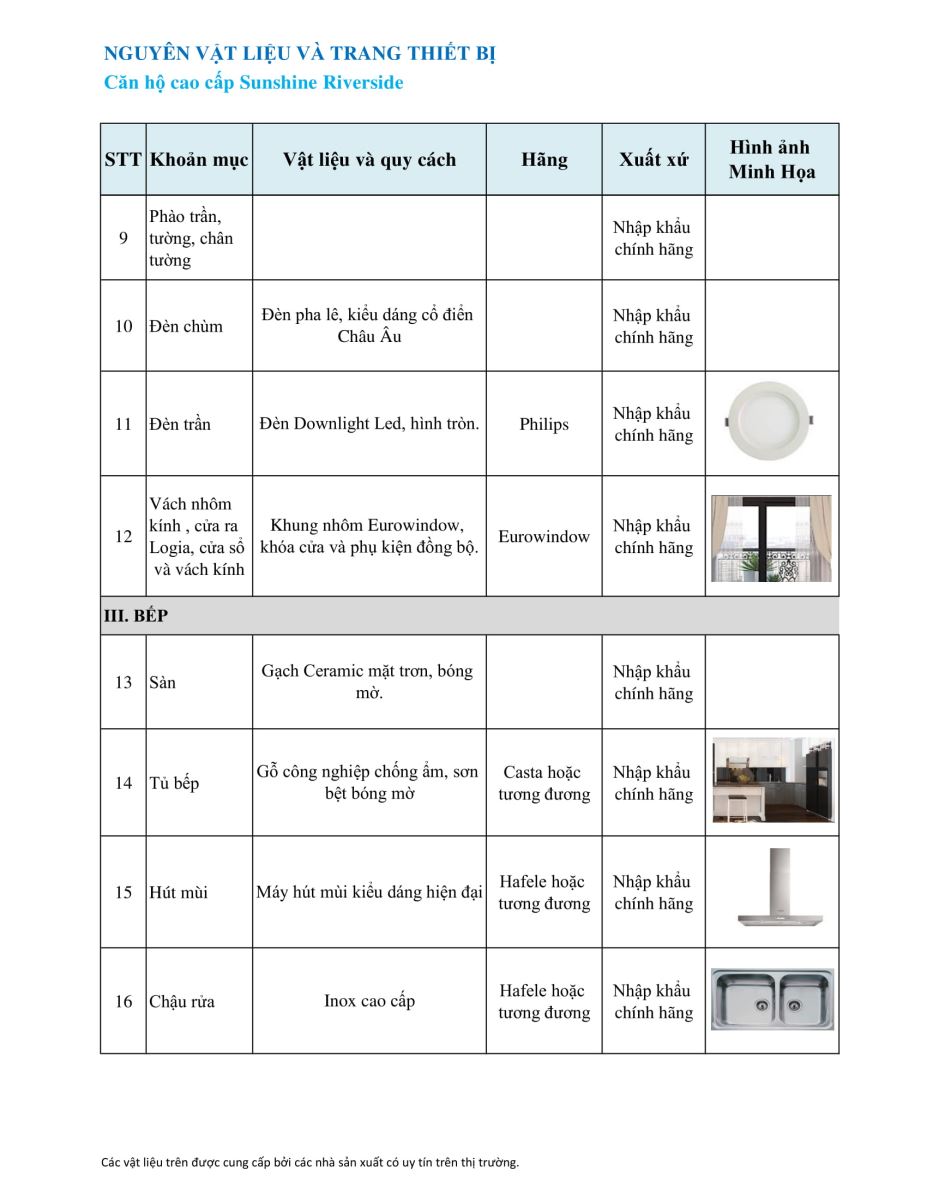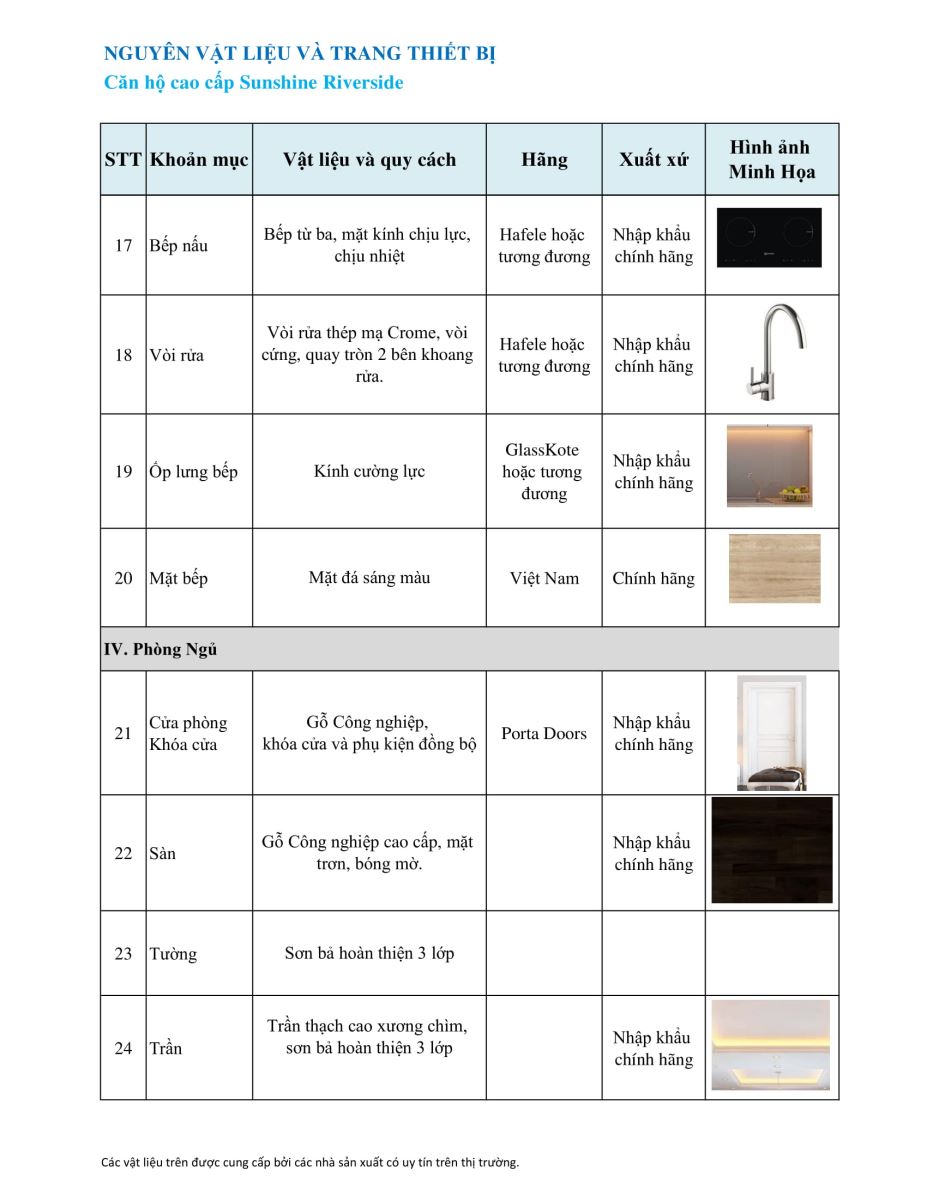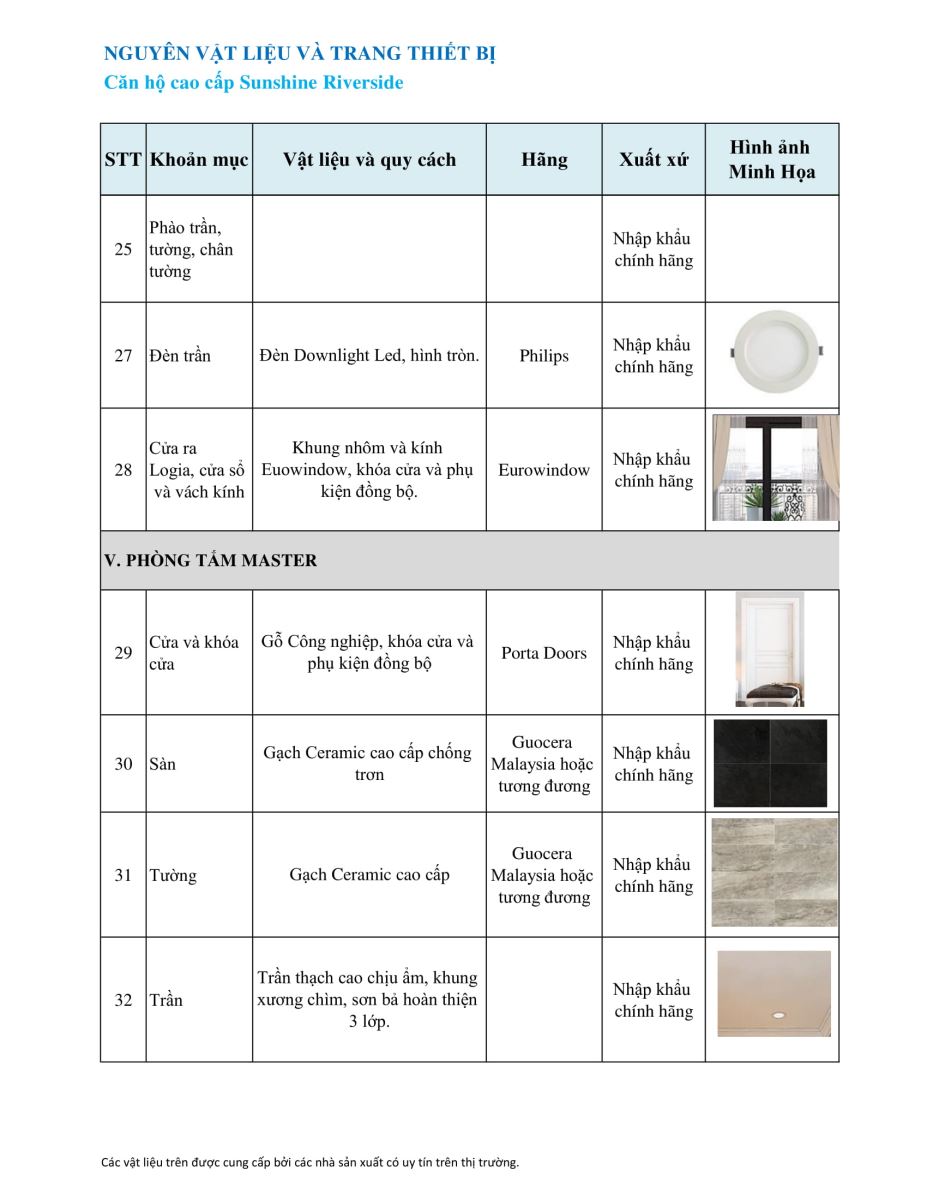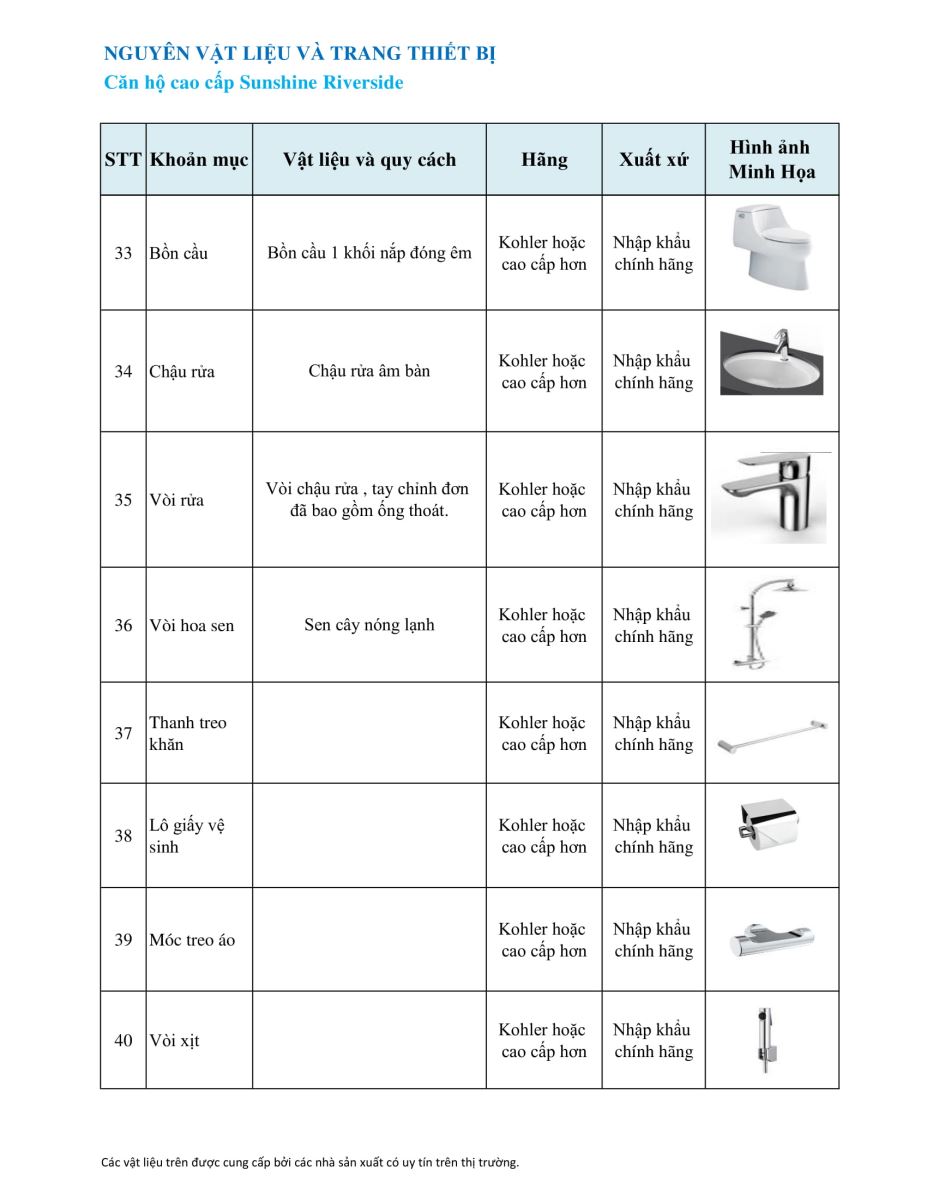 PAYMENT TIME
REASONS FOR CHOOSING THE PROJECT
- Sunshine Riverside is located in a favourable position of the project in the capital, located at the foot of Nhat Tan Bridge, the longest cable-stayed bridge in Vietnam - the region with the strongest economic growth and terrain. The most beautiful city. Sunshine Riverside project is located near to the Red River, close to Vo Chi Cong street, the main internal and external traffic axis of the northeast Hanoi.
- Sunshine Riverside is inherited all of utility services of Ciputra urban area.
- All of Sunshine Riverside's high-class amenities and services are smartly and effectively integrated. In particular, the space for community activities is focused in planning and design, with an international level.
- The elegance of European architecture is a highlight of Sunshine Riverside. Apartments are designed in a variety of area structures, reasonable in terms of use, light and natural ventilation to be fully utilized.
TVC
Projects in the same area
Heritage Westlake is a luxury apartment project located on Lac Long Quan street in Tay Ho district with a panoramic view of West Lake. Heritage Westlake apartment project is expected to be open for sale early in the coming December.

PentStudio is located at Lot B, D1, 699 Lac Long Quan, Phu Thuong, Tay Ho, Hanoi. The project owns a prime location on the Bo Lake, located on the arterial road of the Capital. Lac Long Quan and Vo Chi Cong roads connect the entire transportation system in Quang An area, Nhat Tan bridge, the city center. Hanoi.

Located in the plot of land with the symbol O17-HH1 in the general plan of the new urban area of Tay Ho Tay - Hanoi, EcoLife Tay Ho can easily connect with a series of social infrastructure facilities surrounding the project.

Kosmo Tay Ho project is located in an extremely privileged position in the downtown area. Most apartments overlook the poetic West Lake, Red River and Noi Bai Airport.

D '. Le Roi Soleil Quang An brings a perfect life to every resident. Located in Quang An peninsula, the project is adjacent to 2-sided road Xuan Dieu and Dang Thai Mai.

Sunshine Palace is located on Tam Trinh - Linh Nam street, which is the southern gateway of Hanoi. From the project, residents can easily access the surrounding areas with 6 main roads surrounded by outstanding advantages, advanced transportation and infrastructure networks.

Located at the intersection of vo chi cong and nguyen hoang ton streets, d '. El dorado is considered the last golden land of west lake west. With modern transport infrastructure, convenient transportation to noi bai airport and many other areas in the city.

Tay Ho Riverview Apartment is located at 2 Thuong Thuy, Phu Thuong, Tay Ho, Hanoi. From the project, we can quickly move to major roads such as Duong An Duong Vuong, Au Co, Nguyen Hoang Ton, Vo Chi Cong, Lac Long Quan.