OVERVIEW OF HOUSES FOR RENT IN DIPLOMACY CORPS PROJECT
As a modern urban area meeting international standards invested by Hanoi Construction Corporation, Diplomatic Corps Urban Area brings standard living space and a perfect place for the capital's resident community. Here are some information about houses for rent in Diplomatic Corps:
Project name: Diplomatic Corps Urban Area

Location: Xuan Dinh, Bac Tu Liem District, Hanoi.

Investor: Hanoi Construction Corporation

Project scale: 62.8ha

Investment capital: 1300 billion VND

Housing type: Luxury apartments, single villas,

Construction density: 30 - 33 %

The land area for technical and social infrastructure construction has a total area of ​​288,943 m2.

The population size of the entire area is 9700 people.
​
LOCATION OF DIPLOMACY URBAN AREA
House for rent in Diplomatic Corps urban area is located west of West Lake, in Xuan Dinh commune, Tu Liem district, Hanoi city.
The North borders Xuan Dinh village residential area;

The South borders the planning road and Tay Ho Tay Urban Area;

The East connects the Military Complex;

The West borders the planning road, Huu Nghi Park, and Hoa Binh Monument Park, Co Nhue's new urban area.
The project inherits a valuable location, gathering many projects such as Tay Ho Tay New Urban Area, Friendship Park, and City Monument Park for Peace.
Amenities in houses for rent in Diplomatic Corps
Houses for rent in Diplomatic Corps urban area project are planned synchronously with a system of airy green landscapes and a synchronous internal and external service utility system, bringing the most comfortable life to residents.
Discover the Diplomatic Corps Villas, strategically nestled in some of Hanoi's most coveted neighborhoods, often in close proximity to embassies and diplomatic missions. This exceptional location guarantees a peaceful and secure environment while granting effortless access to the heart of the city.
From Diplomatic Corps Villas, residents enjoy swift connectivity to various key destinations in Hanoi, including a mere 25-minute commute to Noi Bai International Airport, a 5-minute jaunt to the enchanting West Lake, and a quick 10-minute drive to the bustling Lotte Center. To sum it up, the unparalleled location of Diplomatic Corps Villas bestows a multitude of transportation advantages upon its residents.
Sophisticated Architecture and Opulent Interiors
Renowned for their exquisite architectural designs, these villas seamlessly harmonize with the urban landscape, emanating timeless elegance. Whether you prefer classic facades or modern marvels, there's a Diplomatic Corps Villa to cater to your unique tastes.
Upon entering one of these distinguished abodes, you'll be greeted by interiors that rival the most opulent of residences. Capacious living areas, designer kitchens, and sumptuous bedrooms are merely the tip of the iceberg. Anticipate premium materials and impeccable finishes throughout.
Each Diplomatic Corps Villa spans three floors, encompassing comfortable bedrooms, spacious living rooms, a well-appointed kitchen, and expansive balconies. Generously sized windows are thoughtfully designed to flood the space with natural light and provide excellent ventilation.
Culturally Diverse International Community
Residing in the Diplomatic Corps enclave entails becoming an integral part of an international community. Here, you'll have the opportunity to engage with diplomats, expatriates, and professionals from diverse backgrounds, fostering a rich and diverse social experience.
Diplomatic Corps Villas frequently play host to a multitude of cultural events and gatherings, affording you the privilege of immersing yourself in various cultures and cuisines right at your doorstep.
Extravagant Luxuries and Abundant Amenities
Despite its exclusive ambiance, the Diplomatic Corps area is seamlessly connected to essential amenities such as schools, hospitals, shopping centers, and recreational facilities.
These villas within the Diplomatic Corps enclave offer an array of upscale facilities. Enjoy leisurely strolls amidst lush greenery in the urban areas, as the Diplomatic Corps investors are dedicated to crafting an elite community and a tranquil living environment.
Investment Potential and Long-Term Prosperity
Investing in a villa within the houses for rent in Diplomatic Corps enclave is a prudent financial decision. The prestige of this location and the quality of the properties frequently translate into exceptional resale and rental opportunities.
Owning a house for rent in Diplomatic Corps is not merely about immediate gratification; it's an investment in your long-term well-being. It's a place where cherished memories are forged, and a legacy is created.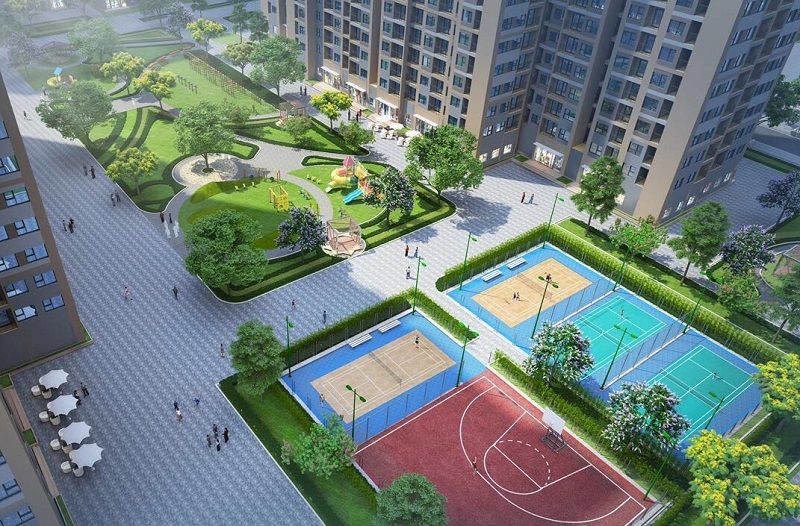 For more information about the price of houses for rent in Diplomatic Corps, contact Tan Long Land now:
Hotline: 0989.734.734

Email: hotline@bdstanlong.vn

Website:

bdstanlong.com
Data coming soon!