SHOPHOUSES FOR SALE IN SUNSHINE CITY
Sunshine City is one of the most living-worthy urban areas in the rear of the West Lake. Known to be a quintessential diamond converging on New York's iconic cities, Shouhouses for sale in Sunshine City
in Ciputra Urban Area can be considered
the unique and sophisticated art architecture constitutes matching the taste of upper-class lifestyle.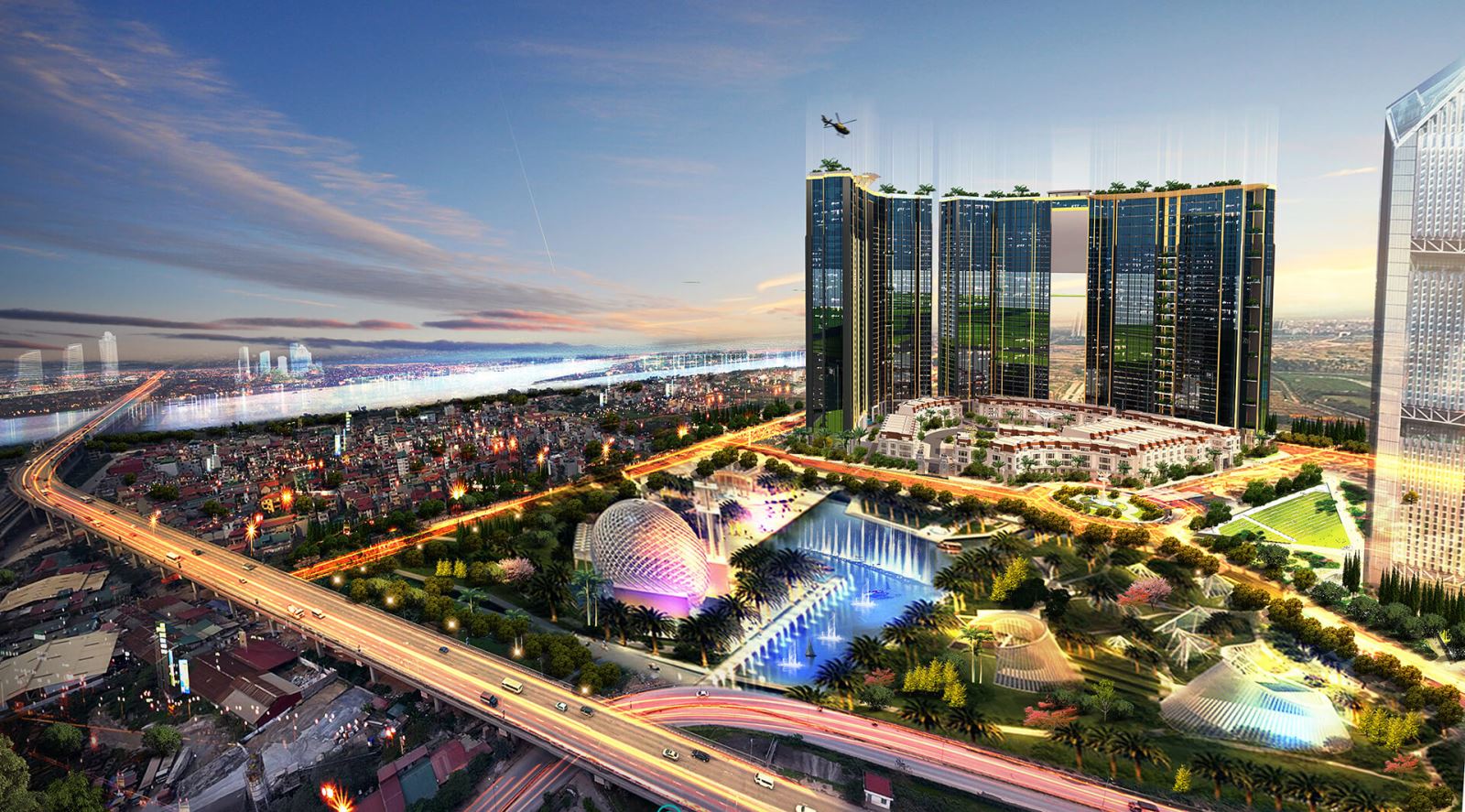 1. PROJECT OVERVIEW
Project name: Sunshine City

Investor: Sunshine Group

Location: KĐT Nam Thang Long - KDT Ciputra - Bac Tu Liem - Hanoi

Total area: 5ha

Type of product: condominiums, podium shophouse, and adjacent villas

Total investment: 5000 billion VND

Capacity: 6 buildings with of 1791 apartments, 54 floors of the commercial center and 69 adjacent villas
2. LOCATION OF SHOPHOUSES FOR SALE IN SUNSHINE CITY - CIPUTRA URBAN AREA
Located at a riverside location, adjacent to Pham Van Dong street, and full of important factors to become the golden land of the Capital,

shophouse for sale in Sunshine City

project also located next to the poetic Red River, which means feng shui and prosperity. Together with a synchronous transportation system which connects the center and other surrounding areas.
Thang Long Bridge: 2km

Nhat Tan Bridge: 3km

Noi Bai International Airport: 20km

Vietinbank tower - the new financial symbol of the city

Next to the Metro railway

West Lake, West Lake water park: 1km
Besides, there are 2 big urban areas of Ngoai Giao Doan and Starlake, surrounded by Red River and West Lake creating a serene, comfortable, and pleasant surrounding space.
3. LAYOUT DESIGN OF VILLAS AND SHOPHOUSES FOR SALE IN SUNSHINE CITY - CIPUTRA URBAN AREA
Unlike other projects, Shophouse Sunshine city is the intersection of high-rise apartments and adjacent villas thus create great profitability.
Overall bases of the shophouse block with done shape
The layout of shophouse of buildings S1, S2

the ground of buildings S1, S2

Layout design of S3 building

Layout design of S4 building

Design ground in court S5, S6
VILLAS NEARBY
Capacity: 69 units

Design: 4 floors, 1 tum

Area size: from 184.1m2
The project, as well as the shophouse for sale in Sunshine City, is designed following the criteria of Green - clean - beautiful, and environmentally friendly. All villas feature large balconies for air conditioning and energy efficiency. Included a French style mixed with a bit of liberal from the West to 69 adjacent villas, create an open space, a small green nature with large windows. Each apartment is equipped with modern high-class furniture and a smart layout. The villa here is located close to the central square with light and sparkling lake at night creating a lifelike European atmosphere.
4. THE REASON FOR CHOOSING SHOPHOUSES IN SUNSHINE CITY - CIPUTRA URBAN AREA
The Shophouse for sale in Sunshine City hold a lot of facilities and utilities.
Trendy architecture from domes
The architecture from Paris is full of art, the intricate engraving stations, pillars with large, stylish light axes have blown the soul into most urban areas of ​​Hanoi, contributing to the beauty of Sunshine City's classic feeling yet still modern.
One of the most worthy living-space.
The highlight of Sunshine City is the unique landscape inspired by the peaceful city of Melbourne in the splendid country Australia. Bustling shopping activities together with the walking streets create another world feeling
A team of professional architects has created all these reservations with
Built from 2 separate floors, it can be used for many different purposes such as inaugurating a store or renting an office
Convenient to move: constructed near the entrance, easy to park in front of the store without customers having to go far or down in the vault
High revenue from investment in leasing: If customers cannot do business on their own, they can sublease the premises. Guaranteed revenue will be higher than whether you deposit money in a bank or invest in other markets.
5. SUNSHINE CITY PROJECT FACILITIES
Sunshine City utilizes 3 floors in 6 apartment towers to create 40 5-stars standard facilities such as
Skywalk, sky garden

Sky Bar

Infinity pool

Helicopter parking

The shopping center, yoga, gym, spa ...

International schools: UNIS, SIS, Hanoi Academy)

Air Lake
6. CONTACT INFORMATION
Tan Long - The trusted Real Estate Agent in Hanoi is committed to becoming a solid bridge between customers and investors. We are provide you a wide range of Hanoi housings list, Vietnam properties for sales and for rent, and regional housing service including: apartment, serviced apartment, houses, shophouses, villas and commercial real estate, with a team of professional and enthusiastic consultants who can speak English, Korean, Chinese, ...
For real tours and inspection of the property of shophouses for sale in Sunshine City – Ciputra Urban Area or any real estate properties across the country - don't hesitate to contact us !
For more information, please contact us:
See more: