Houses for sale in Hoan Kiem - Listings in 2023
Houses for sale in Hoan Kiem - Searching for the perfect home in the Hoan Kiem area? Stop here to explore a list of apartments and houses for sale in Hoan Kiem, Hanoi. Read this article to learn more about the real estate market in this area and how you can find your dream home.
Houses for sale in Hoan Kiem - More information
Hoan Kiem District, located in the heart of Hanoi, is one of the most desirable and ideal areas for those looking to experience urban life in Vietnam. With a perfect blend of the historical charm of the Old Quarter, the beauty of Hoan Kiem Lake, and the vibrancy of city living, Hoan Kiem District captures the interest of many.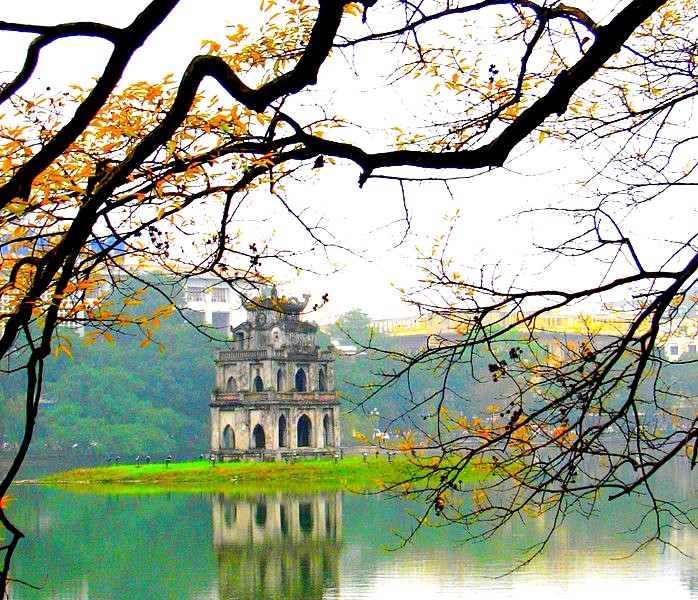 Houses for sale in Hoan Kiem - There are increasingly diverse and abundant opportunities to buy houses in Hoan Kiem District. Below are some reasons why you should consider purchasing property in this area:
Prime Location: Hoan Kiem District is situated in the center of Hanoi, where you can easily access numerous amenities, infrastructure, and significant city landmarks.

Scenic Beauty: Living in Hoan Kiem District allows you to relax and enjoy the greenery of Hoan Kiem Lake, where you can find tranquility amidst urban life.

Culture and History: Hanoi's Old Quarter and many important historical tourist destinations are near Hoan Kiem District, allowing you to explore Vietnam's cultural and recorded history.

Diverse Facilities: This district offers various amenities such as schools, hospitals, supermarkets, restaurants, cafes, and numerous entertainment options.

Investment Potential: With the continuous development of capital, purchasing property in Hoan Kiem District can be a wise investment with the potential for future appreciation.

Houses for sale in Hoan Kiem - The varied layouts are designed to optimize differing living styles and stages of life, with work-from-home zones, tranquil outdoor spaces, and interiors maximising space and light.
Depending on your budget and preferences, Hoan Kiem District provides a range of options, from modern apartments to traditional townhouses. Consult with local real estate experts to find the most suitable property-buying opportunities for you. Take the chance to live in one of Hanoi's most developed and prestigious areas!
Hotline: 0986 720 720
Website: bdstanlong.com
Using Area (m2)

Bedroom

Bathroom

Price

Using Area (m2)

Bedroom

Bathroom

Price