HOUSES FOR RENT IN CAU GIAY DISTRICT
Cau Giay district is located in the west of Hanoi city center, geographical location: 1. The East borders Ba Dinh district and Dong Da district with the boundary of To Lich 2 river. The West borders Nam Tu Liem district 3. The South borders Thanh Xuan 4 district. The North borders Tay Ho district and Bac Tu Liem district. The district has an area of 12.44 km², population in 2020 is 292,536 people, population density reaches 23,516 people/km².
OVERVIEW OF HOUSES FOR RENT IN CAU GIAY DISTRICT
+Location : Next to Ba Dinh district and Dong Da district , Nam Tu Liem district , Thanh Xuan district
+ Area : 12.44 km2
+Population density : 23,516 people/km2
+Signature Real Estate Projects : Vinhomes D-capital , Discovery Cau Giay
+Land avarage price :~ 180 million/m2
ADVANTAGES OF RENTING HOUSES IN CAU GIAY DISTRICT
+As one of the most vibrant residential areas in the capital, the rapid economic development makes Cau Giay district become increasingly crowded and attracts a large population. In recent years, due to high demand, apartment projects, especially high-end ones, have also sprung up rapidly. Thanks to the investment of the city government, Cau Giay district is developing more and more, attracting people to live and work.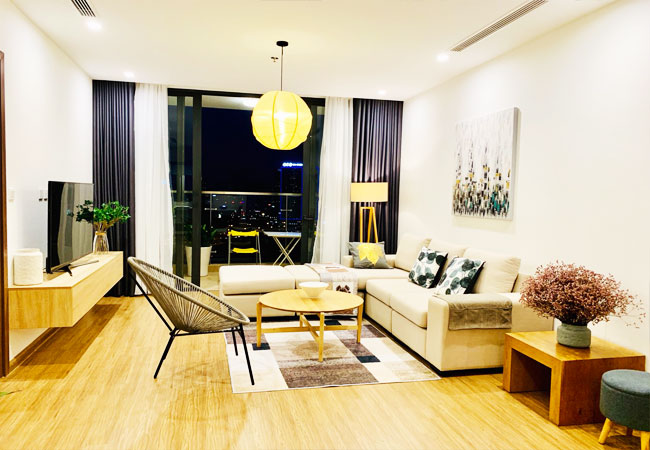 +In addition, Cau Giay also has many entertainment and dining areas to make your daily life more interesting. The houses for rent in Cau Giay district are suitable for those who want to live and working in modern and energetic spaces.
+Depending on the area and facilities of the house, the price of houses for rent in Cau Giay district is ranging from 500$ to 2000$ per month.
Tan Long Land - The trusted Agent Real Estate in Hanoi is committed to becoming a solid bridge between customers and investors. We provide you a wide range of Hanoi housings list, Vietnam properties for sale and for rent, and regional housing services including apartments, serviced apartments, houses, shophouses, villas, and commercial real estate, with a team of professional and enthusiastic consultants who can speak English, Korean, Chinese,... For real tours and inspections of the property or houses for rent in Cau Giay or any real estate properties across the country - don't hesitate to contact us!
See more: