ALL INFORMATION ABOUT APARTMENTS AND PENTHOUSES FOR SALE IN CIPUTRA HANOI
Apartments for sale in Ciputra Hanoi is one of the most common keywords when searching "aparment" in google. Find mor details in this web.
OVERVIEW OF APARTMENTS AND PENTHOUSES FOR SALE IN CIPUTRA HANOI
Ciputra Hanoi International City (CIPUTRA HANOI) is the first integrated new town development project in Hanoi with large scale of 300 ha. This project is invested synchronously system of technical infrastructure and social infrastructure with residential buildings, primary and secondary schools, gardens, a clubhouse and retail area, a luxury hotel and high-rise office buildings.
Living in the apartments for sale in Ciputra Hanoi, residents can feel peaceful and relaxing environment and being in touch with nature surrounded by lush trees, blossoming flowers, beautiful natural landscaping, lakes, parks, artwork, fountain and sculpture. Within a prime location, Ciputra Hanoi is adjacent to the Red River and the historic West Lake of Hanoi, just minutes away from Noi Bai International Airport, the downtown Hanoi for easy traveling and working.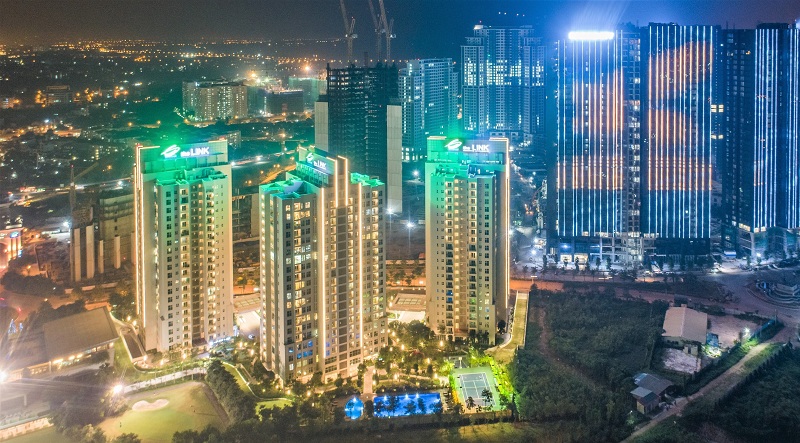 Ciputra Hanoi also provides superb facilities and services such as United Nation International School, swimming pool, tennis court, function room, fitness center, ample car parking, restaurants, mini-mart, shops, banks, hair & beauty salon, laundry, travel agency... creating a perfect place to live.
Ciputra Hanoi was completed and in use since 2006. It consists of 9 building complexes including wide range of high-end apartments and penthouses for rent and for sale with same layout and arrangement. Each building has 160 apartments modernly designed with 3-4 bedrooms.
The Executive Apartment for sale in Ciputra Hanoi (G02-G03): This executive complex is situated in a nice location with short walking to Westlake, nearby: entertaining centers, the centers of administration, health and sport at Tay Ho district, local schools and the United Nations International School (UNIS). It includes two 20-storey towers with hundreds of executive apartments in areas of 123m2 and 154m2; and spacious penthouses in areas of 170m2 and 210m2. All apartments are provided with balconies having breathtaking views to romantic Westlake. Living in this complex, residents are feel free to enjoy the most modern and comfortable lifestyle with many leisure facilities like swimming pool, children's playground, sport center, tennis court, multi-function hall, mini mart, post office…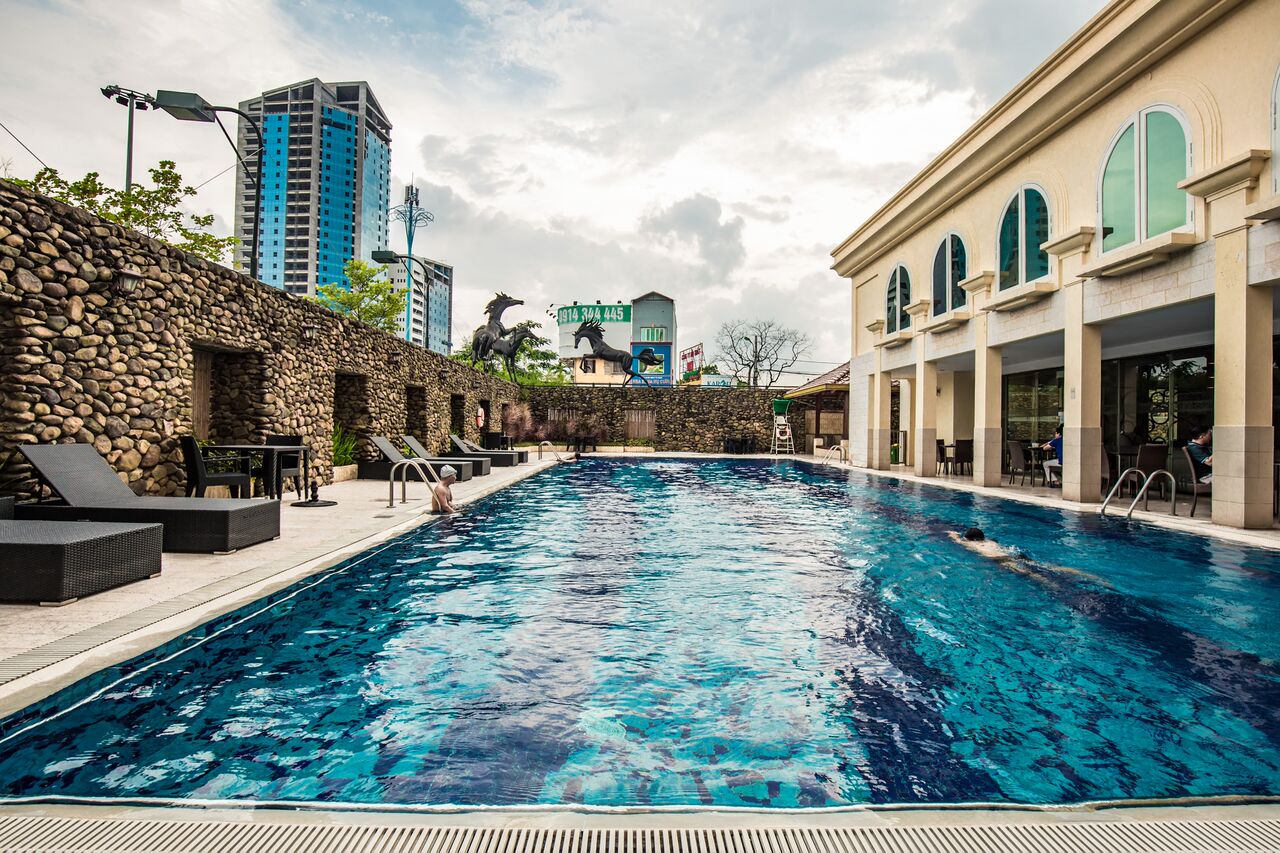 The Meridian Executive Tower Apartment E4-E5: This luxury complex also has two 20-storey towers including hundreds of executive apartments in areas of 123m2 and 154m2; and spacious penthouses in areas of 170m2 and 210m2 with fantastic balcony views to the Westlake creating fresh and comfortable living spaces for its residents. Modern facilities and services: shops, restaurants, lush garden, parking area, tennis court, 24h services of reception, maintenance and security…
The Concord Tower Executive Apartment E1 (CT22): This 20-storey tower is located in the Southwest Gate, close by Nguyen Hoang Ton street providing numerous luxury apartments and penthouses. Surrounded by green area, this creates ideal and comfort living space for its residents with lots of convenient facilities and services like tennis court, swimming pool, professional management, 24h security, parking spacious…
The Premier Parklane P1-P2 (CT21): The twin tower is positioned in the midst of lush gardens, charming landscapes, and a green park creating an ideal home that comes in harmony with nature. The tower contains luxurious apartments in areas of 145m2 and 182m2; and spacious penthouses in areas of 280m2 and 380m2 with amazing facilities and services such as: swimming pool, pool for kids, spa, mini mart, banking services, private parking area, 24/24h security….
The Link Apartment Complex L1-L2 (CT1): The Link is located in a primer location, at the Northwest of Hanoi center, close to Red River, historic Westlake, just mins driving to Noi Bai Airport and the Golf Course, easy transportation to Ring Road 3. It is also adjacent to Hanoi Diplomatic Corps Area and the new commercial center. The complex contains 2 complexes of 2 and 3 towers with 20 storeys for each tower which are designed 118 luxury apartments with 6 apartments per floor in 3 different sizes of 2 bedroom apartment (114m2), 3 bedroom apartment (154m2) and the premium apartment (267m2) with views to the golf course and lakes. High-ranking penthouses are also provided in 2 types of areas: 250m2 and 350m2 with gorgeous views of red river, westlake and golf course. The Link is surrounded by lush garden, splendid landscapes, kid's playground, romantic golf course and unlimited modern facilities and services such as Ciputra Mall Hanoi, international standard golf course and sport club, UNIS, kindergarten, pre-school, commercial center, swimming pool, fitness center, parking spaces, 24h security…. bringing ideal and convenient space for relaxing and entertaining with family and friends.
CONTACT INFORMATION
Tan Long Real Estate is developed to cater for all housing requirements, residential leasing, commercial leasing and Industrial leasing. We have English speaking customer Division , Korean custommer Division and Japanese custommer Division with well-trained staffs to provide best services for customers. At Tan Long, we have updating database of apartments for sale in Ciputra Hanoi to serve for any requirement you may have. Our staffs will help you to quickly find your ideal home with high or low rate or with any requirement raised and will negotiate on your behalf to get the best deal on your new home.
For real tours and inspection of the property of apartments for sale in Ciputra Hanoi or any real estate properties across the country - don't hesitate to contact us !
Website: bdstanlong.com.
Hotline: 0987.745.745 or email: hotline@bdstanlong.vn
Address: 39B Xuan Dieu, Tay Ho, Hanoi.
Find us for fastest service, reasonable price and no worry at all.
See more;