Apartments for rent in Cau Giay - Checklist of 2023
Apartments for rent in Cau Giay - Located near everything you need or want and surrounded by spectacular views, the Cau Giay district is perfect for a fun, family-friendly lifestyle.
Learn about the Cau Giay district
Cau Giay district is filling a gap for buyers looking for luxury apartments and renters looking for the perfect mix of a convenient lifestyle experience. Its location in the Hanoi capital means residents have everything they could need in their footsteps.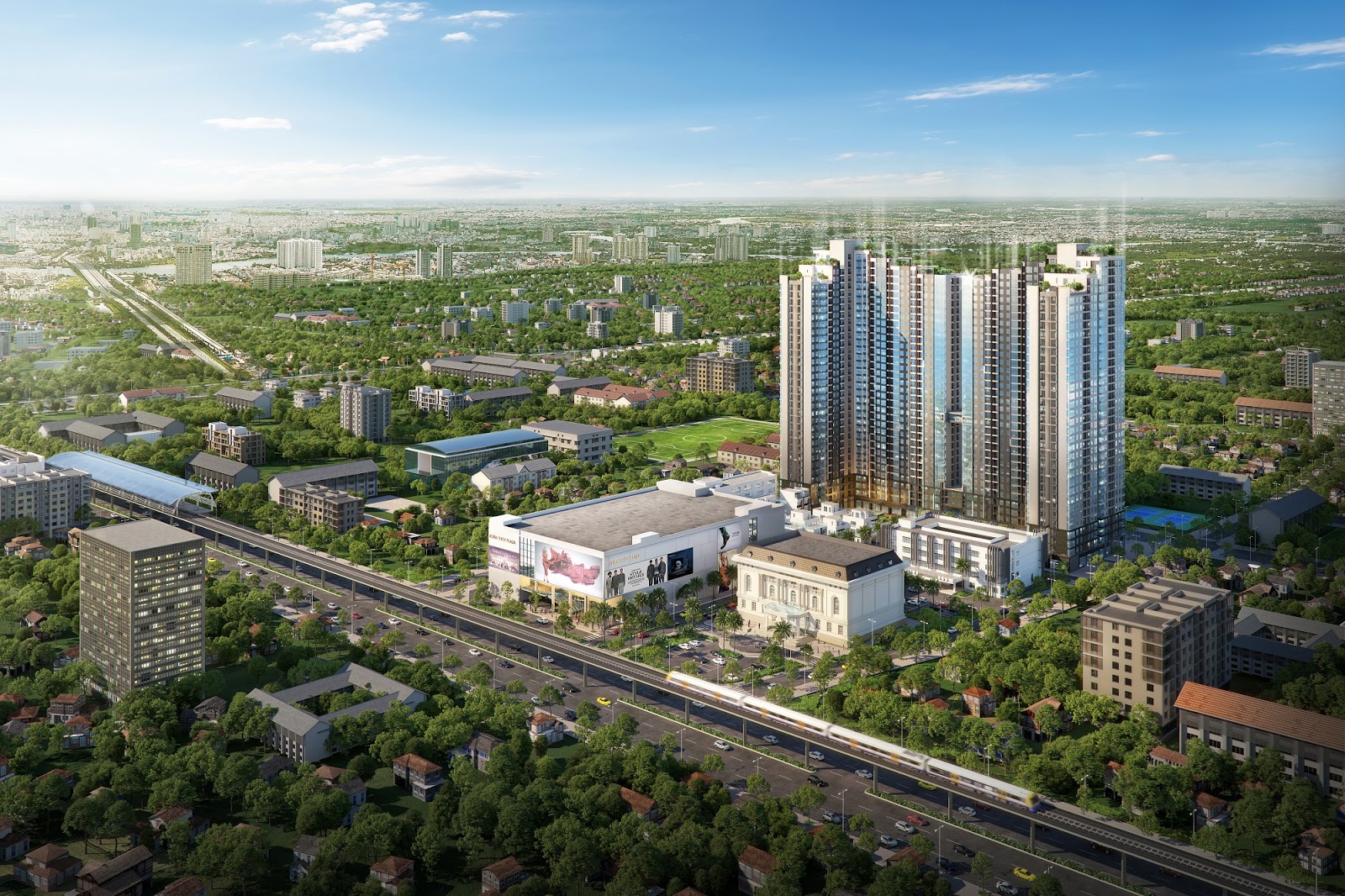 The residential towers in Cau Giay sit within the Hanoi CBD precinct of the courthouse and entertainment and take advantage of the sweeping views of the Capital – which is quite spectacular. In addition to access to Hanoi Old Quarter, it is next to Tay Ho, Bac Tu Liem, Dong Da, and Ba Dinh districts, which are famous for their restaurants, cafes, pubs, and fashion. This district is convenient for everything great about Hanoi. It's within walking distance of great theatres.
Renting an apartment in Cau Giay is suitable for individuals, couples, families, and busy professionals because everything people need is on their doorsteps. Children will easily enjoy getting amongst the action in a dedicated nature-play playground that is all about connecting with the local habitat. A great sense of community will unfold as residents embrace the conservation reserve, green park, and playground.
Apartments for rent in Cau Giay district
The residents of Cau Giay arrived in this high-growth district many years; these apartments here are an affordable collection of one-, two- and three-bedroom homes. Apartments for rent in Cau Giay offer high-quality features, communal facilities, and the best part, eye-watering leasing prices for the average or high renter.
The varied layouts are crafted to optimize differing living styles and stages of life, with work-from-home zones, tranquil outdoor spaces, and interiors maximizing space and light. The designer kitchens are appointed with high-quality appliances and stone benchtops.
Leasing prices range from $5.00 to $3000 for apartments.
Each apartment has a spacious balcony or a winter garden, and a select few offer expansive courtyards, perfect for buyers with pets or a green thumb.
Additional features include a central courtyard, private lifts, and basement parking with storage, and the leasing prices of that apartments would be higher.
To learn more about apartments for rent in Cau Giay, please contact us for in-depth consultations:
Hotline: 0986 720 720
Website: bdstanlong.com
Read more: Apartments for rent in Tay Ho