SERVICED APARTMENTS FOR RENT IN BAC TU LIEM DISTRICT
Serviced apartments for rent in Bac Tu Liem - Bac Tu Liem is one of the core districts of Hanoi. In an area with an extremely favorable location, strong regional links are convenient in trade. The bridge between the inner city and the city center, taking over the transit position, Bac Tu Liem will have a lot of opportunities for further development in the future. Around this area is currently promoting the construction of high-class urban areas, along with many large entertainment centers such as Resco Urban Area, Vibex, New City of Exchange, FLC Garden City, Vinhomes Gardenia,...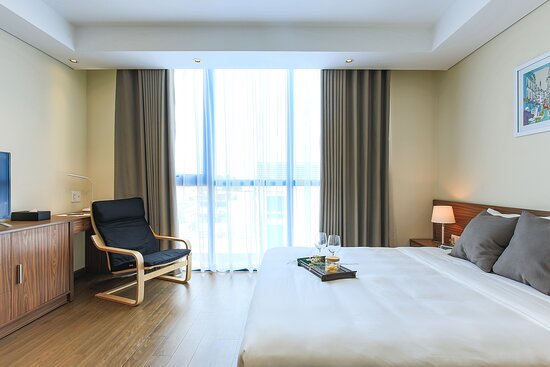 BAC TU LIEM FURNISHED APARTMENT RENTALS - GOOD PLACE TO LIVE
With the development of the area, the infrastructure is improved, the serviced apartments for rent in Bac Tu Liem are invested a lot. Choosing to live in Bac Tu Liem area is a good choice, you can use all the services in large urban areas the most luxurious apartments along with modern amenities, make you feel comfortable living here.
Serviced apartments in Bac Tu Liem are extremely diverse, from 1 to 4 bedrooms, from unfurnished to fully furnished, with different prices to suit the requirements of customers. Tan Long Real Estate we are developed to support and advise you. Our team of professionally trained staff will help you enthusiastically. Our housing database can meet all your requirements.
If you are looking for a serviced apartment rental in Bac Tu Liem, send us your request, we will screen and send you a suitable list quickly.
See more:
Using Area (m2)

Bedroom

Bathroom

Price

Using Area (m2)

Bedroom

Bathroom

Price

Using Area (m2)

Bedroom

Bathroom

Price