6TH ELEMENT
Register to sell the project
PROJECT OVERVIEW
Project Name: 6th Element
Investor: Bac Ha Construction and Trading Joint Stock Company
Tunnel construction: Delta
Design ideas: NKB Archi
Technical design: CUBIC
Total number of shopping centers: 05 commercial floors, 01 service floor
Apartment: 38 floors, 1176 apartments
Month of machine: 20 elevators, 04 freight elevators, 04 garbage transfer elevators
Emergency exit ladder: 08 ladders
Handover: September, 2019
LOCATION
6th Element is located in a prime location in the new urbanization in Westside of West lake New urbanization (Star Lake), right next to Metro Line 2 and 40m street connecting the arterial route Pham Van Dong and Vo Chi Cong, Nguyen Van Huyen street lasts. From the 6th Element it is easy to connect to the western area of ​​Hanoi, the city center and neighboring provinces. Owning as golden prime location.
Apartment in 6th Element is considered a key project in the crowded Hoang Quoc Viet street area. Synchronous application of modern technology and high class utility system. Bac Ha is a prestigious and enthusiastic investor who promises to bring an ideal living space for residents.
6th Element owns the location that is considered to be the most beautiful of the capital when it has not only inherited infrastructure, transportation development of Hoang Quoc Viet area ...but also inherited all the clean space and peaceful surroundings around " dragon head " west lake - which is known as Sacred place to gather the essence of Hanoi capital.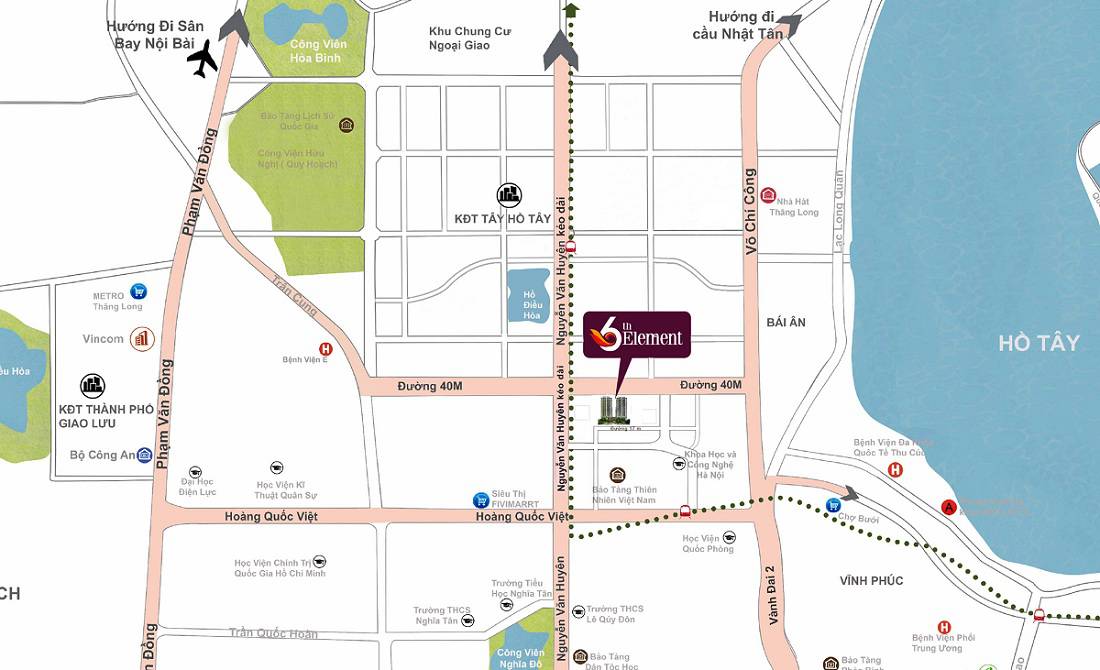 The 6th Element Project has tremendous advantages from the location and infrastructure of the region. Right near the arterial roads of the City such as Pham Van Dong, Vo Chi Cong, Nguyen Van Huyen ... Because the project is currently in the implementation phase, the current transaction price is lower than the real value that it deserves. :
- Vo Chi Cong Street is planned with a length of 4.25 km,wide up to 64.5m with 8 lanes currently in operation.
- Pham Van Dong Street is being expanded to 93m, stretching 5.5 km
- Nguyen Van Huyen Street: 45m wide has been completed at the Diplomatic Corps and is deploying strongly at the intersection with Hoang Quoc Viet. From here on C51 Bac Ha project is only 100m
- The 40m Planning Road in front of the 6th Element apartment building was formed in front of Nghia Do urban area and only about 600m away from Vo Chi Cong.
MASTER PLAN DESIGN
Layout apartment of 6th Element - your perfect living space
Master plan of 6th Element West Lake West is designed with 2 blocks Melody and Diamond with a total height of 38 floors. The first five floors are modernly designed for the space of the urban commercial center, with the best facilities and diverse goods serving the daily necessities of consumption of people with average income from middle to high.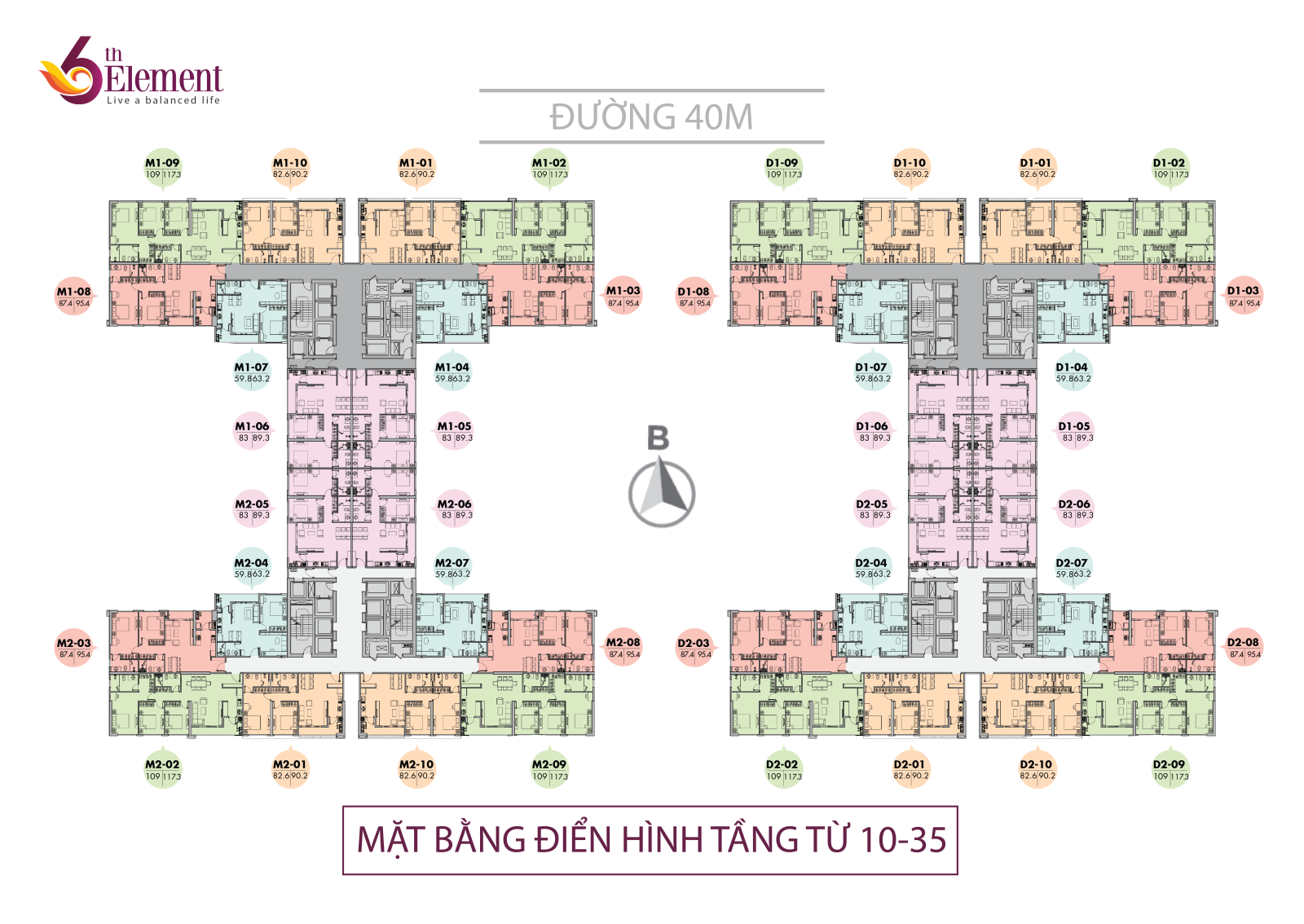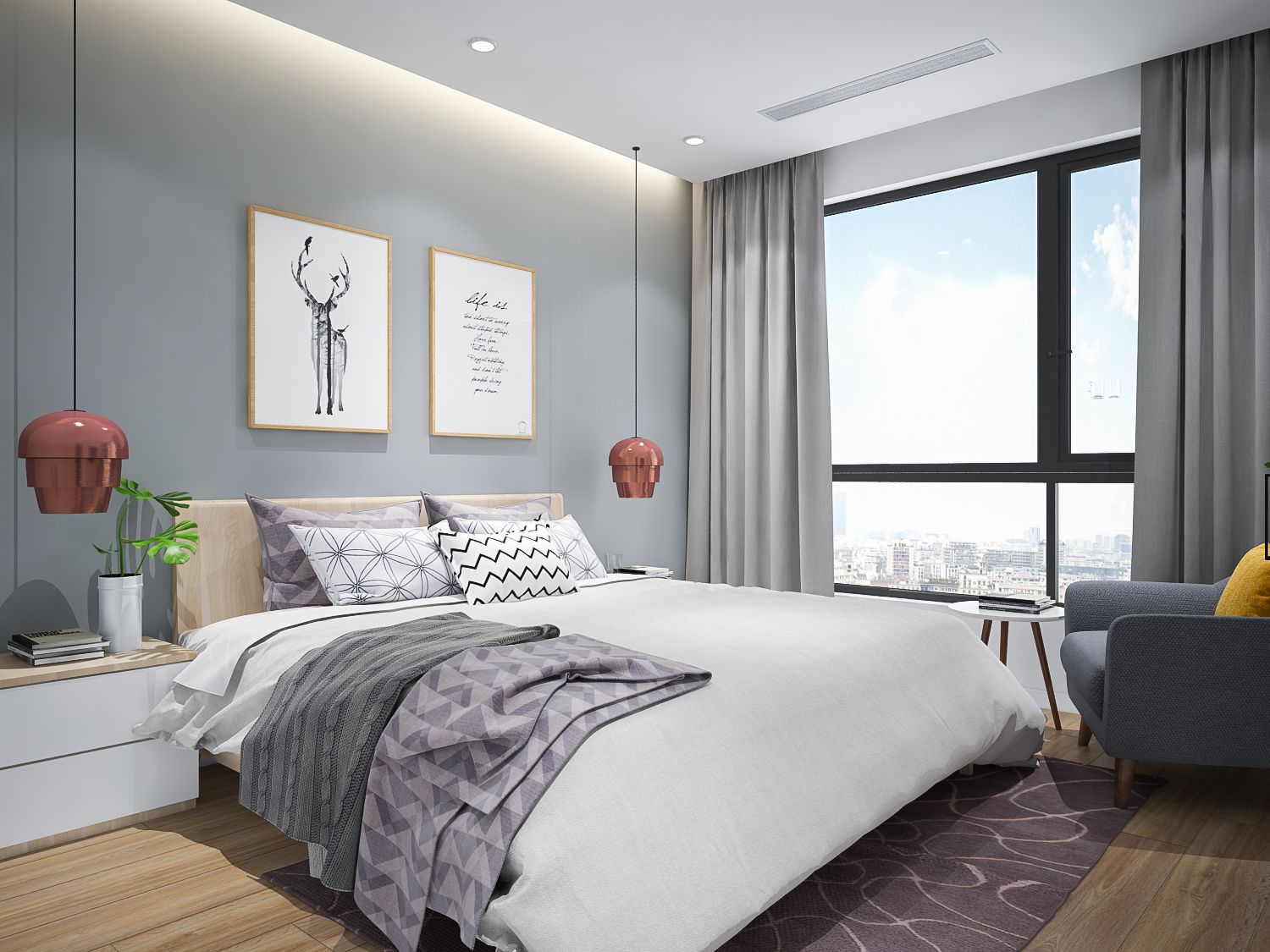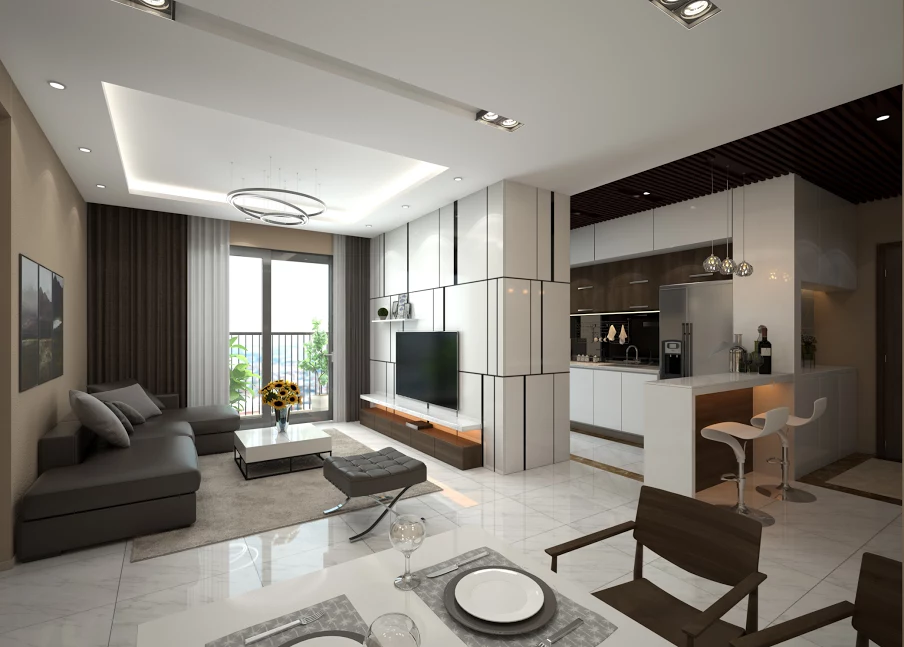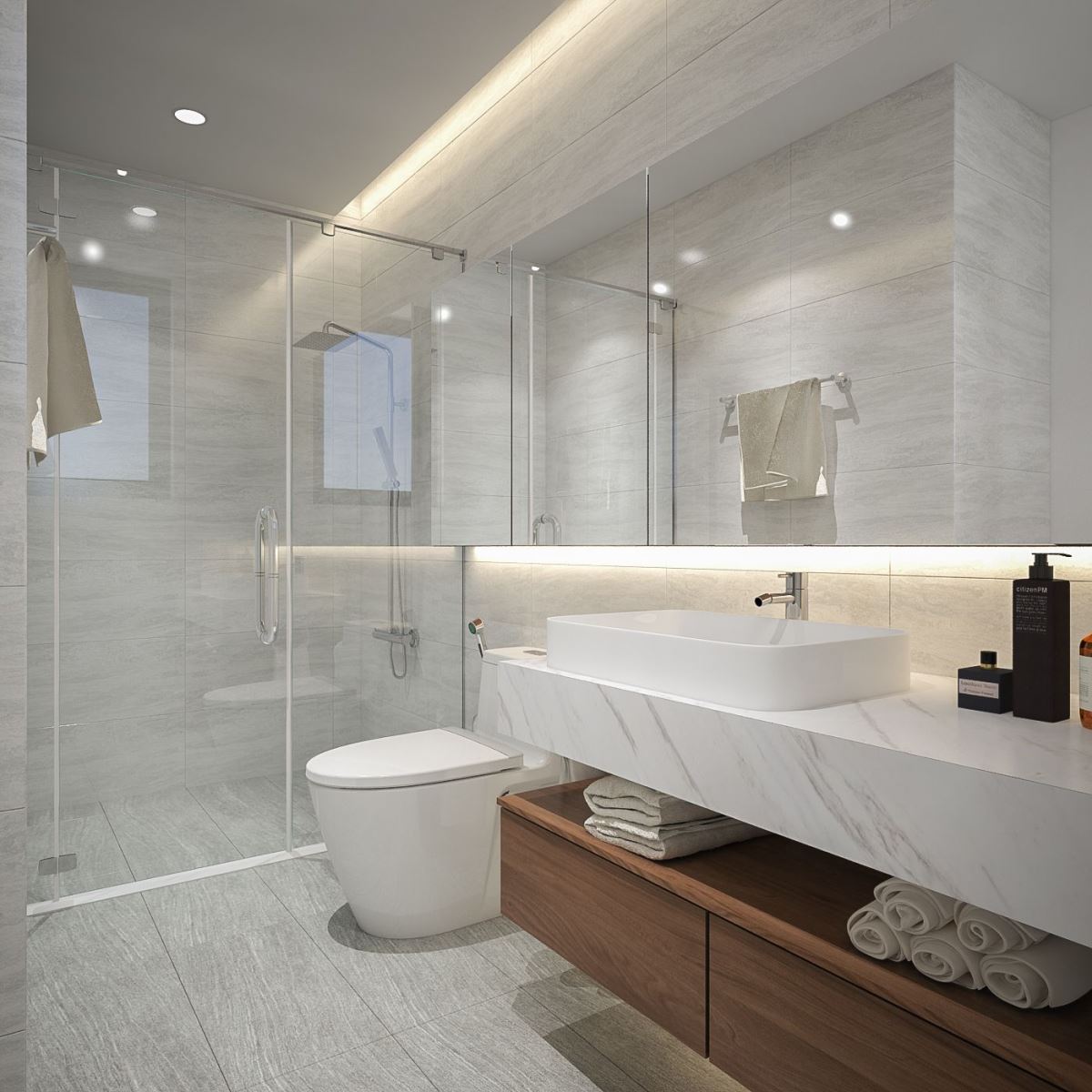 PROJECT BENEFITS
Pursuing the philosophy of Green Design - Sustainable - Environmentally friendly, the thorough idea of Bac Ha Tay Ho apartment building is a harmonious combination between architecture, nature and standard living values with durable green color as the root of life and eternity , helping you feel deeply the meaning of the perfect life and the perfect home. The laughter filled the house dreamed of the joy and pride of being immersed in the cool and comfortable living space.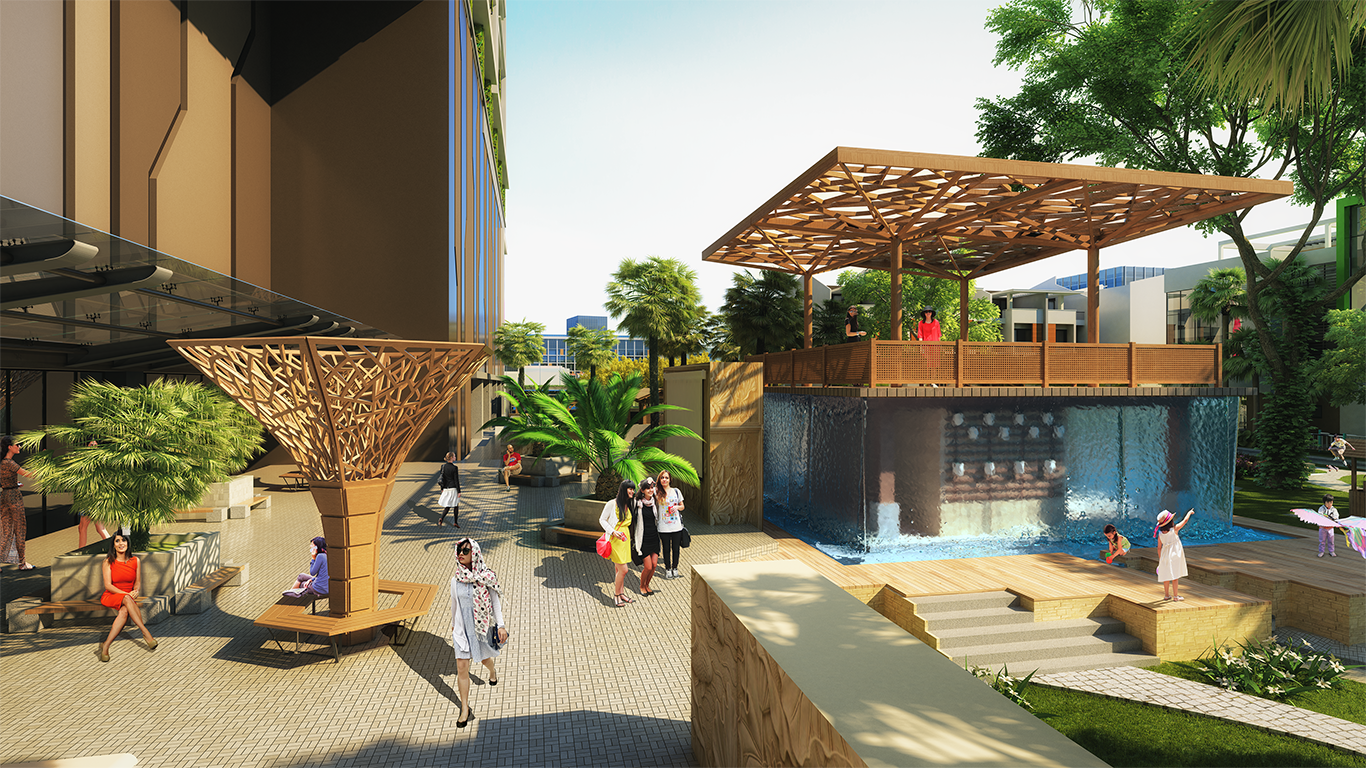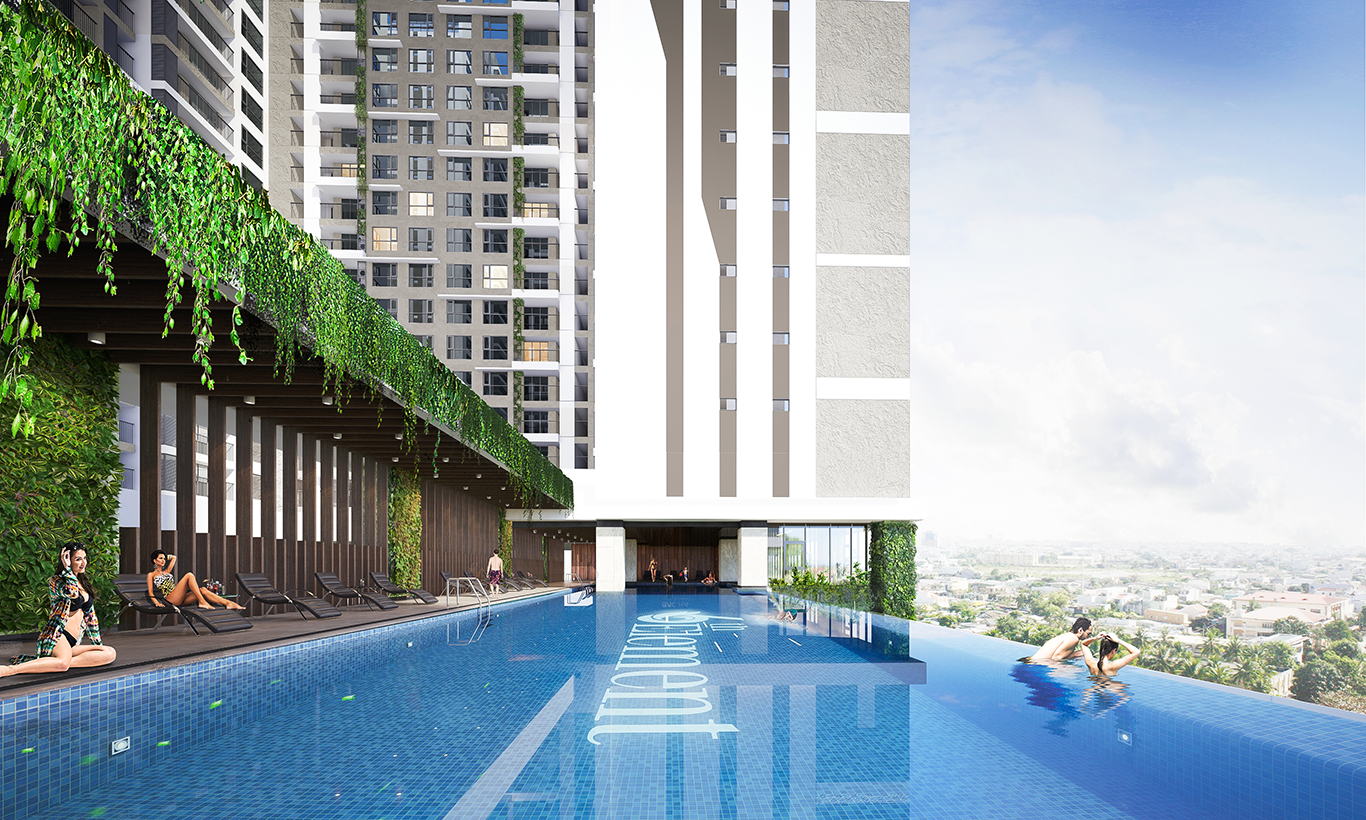 6th Element is built with the principle of giving residents a happy, harmonious life with nature. The project is directed by Bac Ha investor to build this place to become a place of warm reunion with friendly community. Service system right at the foot of the building is invested synchronously, comfortably, focusing on green landscape and common living space for residents.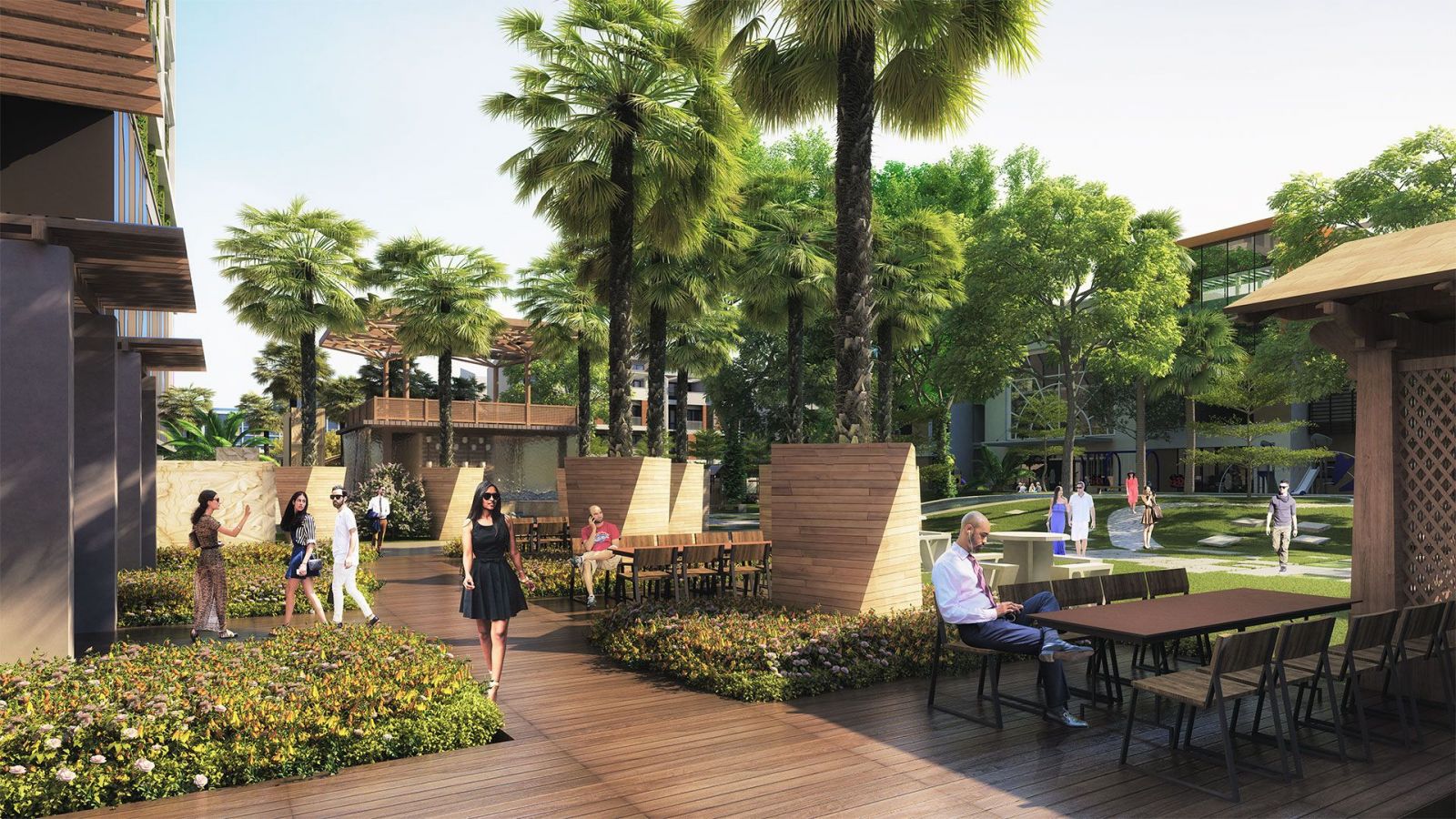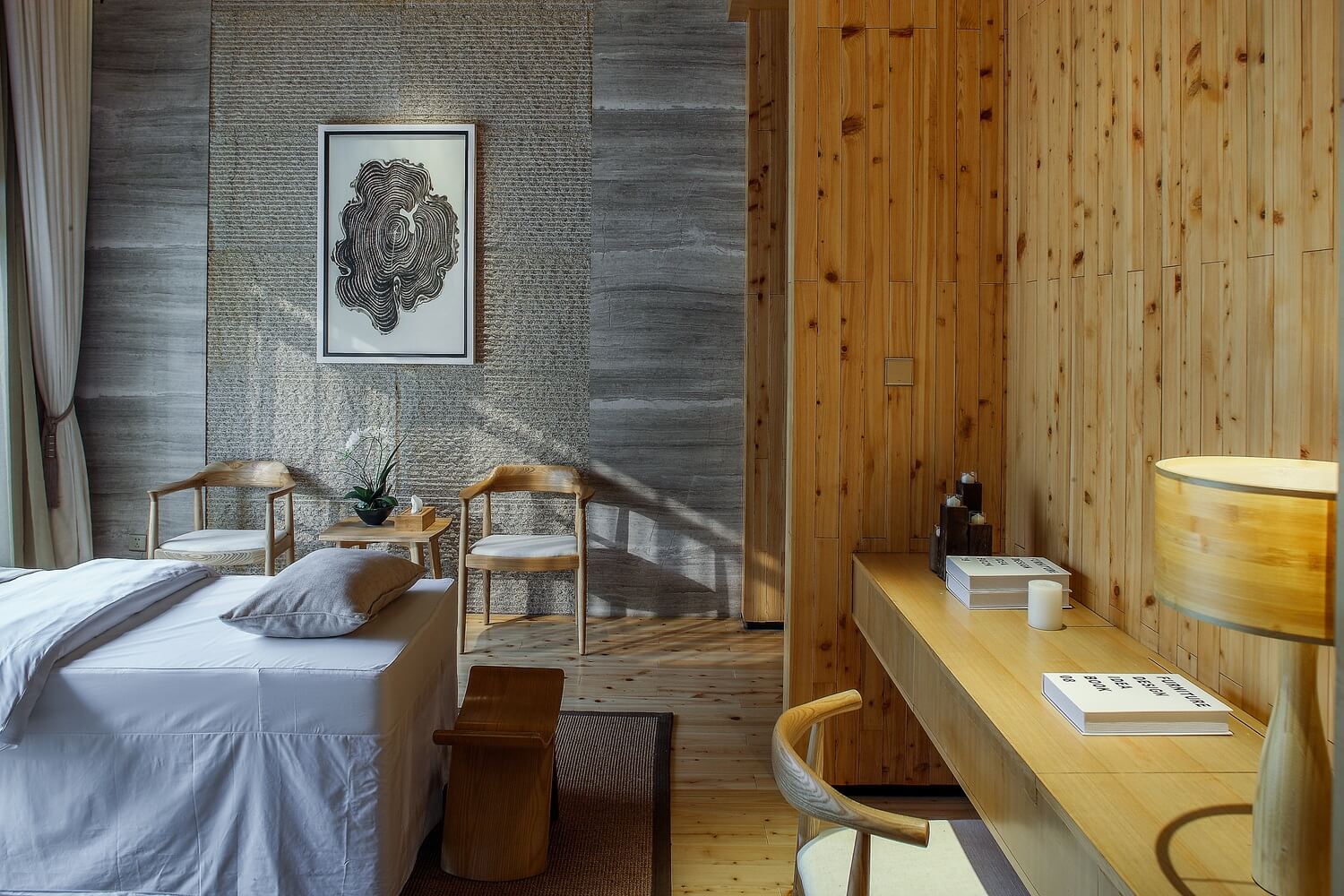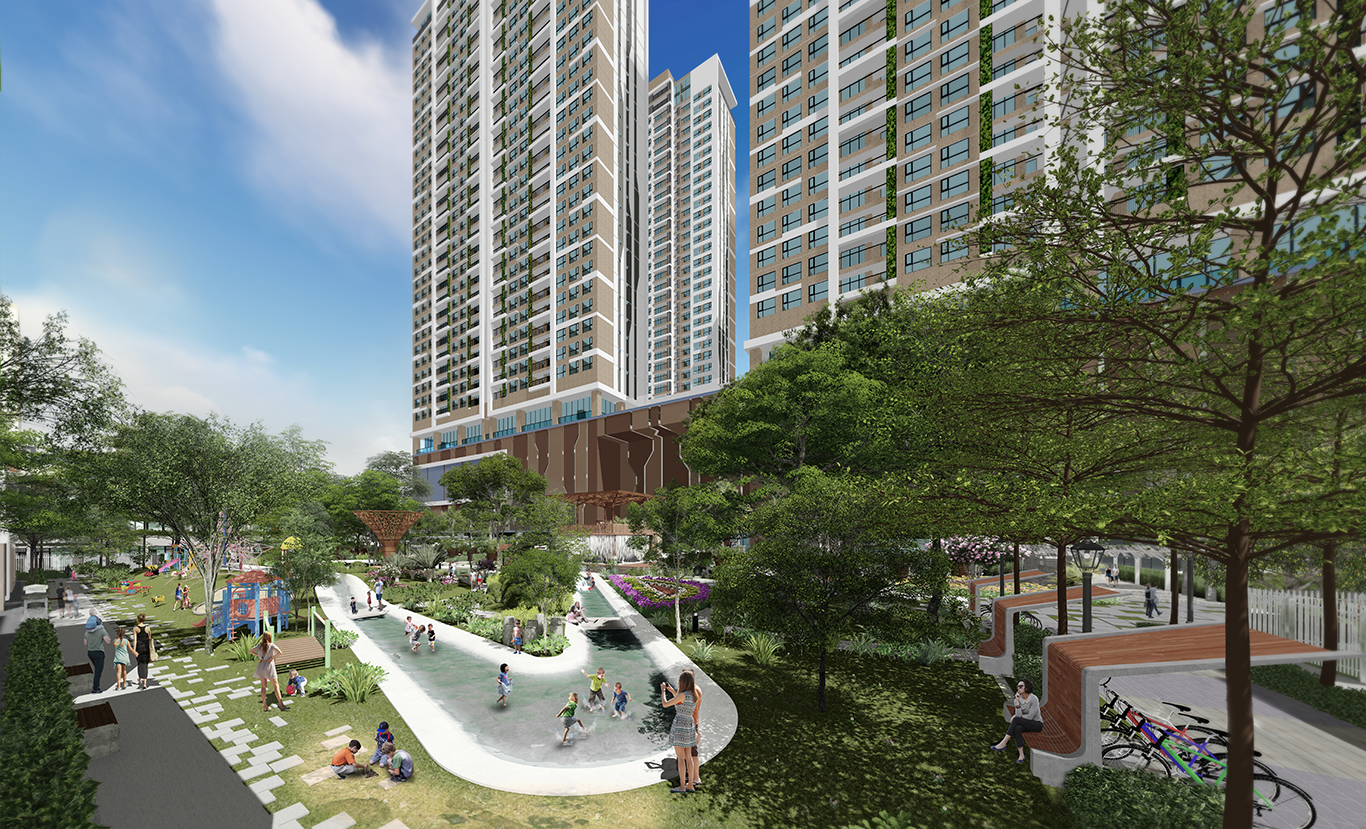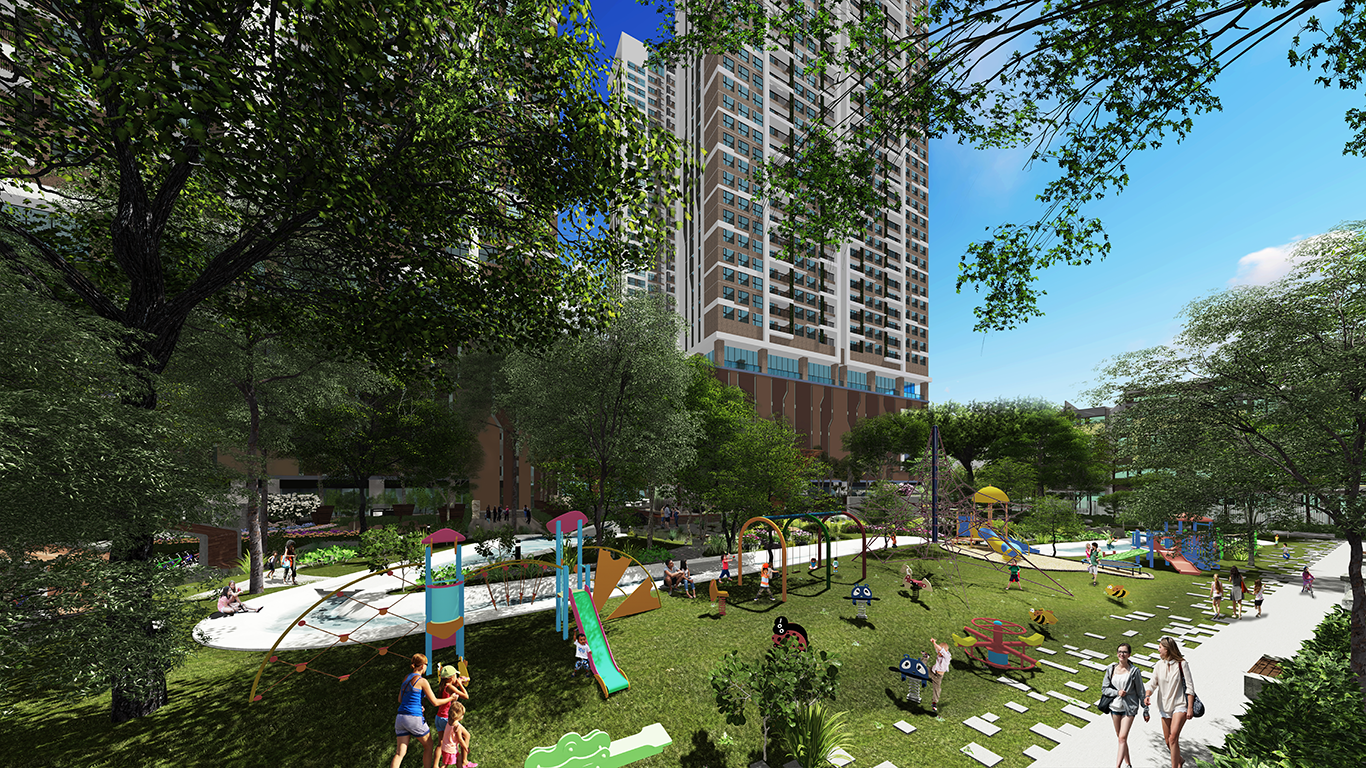 Incentives
TVC
Project location
Project support
Business Manager

Phùng Thế Sơn
Projects in the same area
As one of the pioneering investors in the application of technology to real estate projects in Vietnam, Sunshine Group recognizes the importance of preserving and promoting the quintessence of cultural heritage. nation. With a remarkable vision, Sunshine Group has created Sunshine Heritage Resort - the smart urban area in the West of Hanoi.

The first 5-star mineral resort project in the North. Owning a wide view towards Da River, Ba Vi Mountain, embracing the majestic natural scenery

Tay Ho Residence is located at 68A Vo Chi Cong, right at the intersection of Vo Chi Cong – Hoang Hoa Tham – Hoang Quoc Viet – Lang. With a fantastic location, only 300m from Ho tay and 200m from Starlake, Tay Ho Residence has 4 spectacular views that not much project could have.

Apec Mandala Wyndham Mui Ne Apartment is a luxury Condotel Apartment at DT716 Street, Hoa Thang Commune - Mui Ne, Phan Thiet City, Binh Thuan Province. Apec Mandala Wyndham Mui Ne is planned into a 5-star hotel with a project scale of up to 4.5ha with 2,772 apartments, a 1200m2 commercial center, a 3600m2 event area & the villa area. After the success of the Apec Mandala Wyndham Phu Yen officially opened for sale in December 2018, Apec Group continued to invest in this project in Mui Ne.

Oriental Westlake Apartment is located at 174 Lac Long Quan, one of the main transport corridors to enter the city center and convenient transportation connections:

Phan Thiet Diamond Bay with a potential real estate investment when owning a beautiful location right at Phan Thiet beachfront will help investors receive profit and well serve residents here. The beautiful coastal city is only about 3-hour drive from central Ho Chi Minh City via Ho Chi Minh City - Long Thanh - Dau Giay Expressway

Located in the unique position in the center of Bac Giang ancient town, Apec Aqua Park Bac Giang with 3 impressive architectural buildings, 5-star synchronous utilities, luxury apartments according to international standards, outstanding architecture design and marvelous landscape. The project has a mission to create a major project in Bac Giang city and become a symbol of this elite land.

FLC Samson Beach & Golf resort with more than 70 services and 5-star utilities is an ideal place for a modern life of high class commodity. Living in the best location in the center of Thanh Hoa city, the future owners of FLC Samson will reap the most flawless living value.