THE LINK CIPUTRA
Register to sell the project
PROJECT INFORMATION
Project name: The Link Ciputra Hanoi
Address: Lot IC 32, Nam Thang Long Urban Area, Tay Ho, Hanoi
Investor: Ciputra Real Estate Investment Group (Indonesia) is a joint venture with Hanoi Urban Infrastructure Development Corporation
Project development unit: Ciputra Group
Project scale: 2.1 billion USD
Type of development: High-end apartment
Design style, detailed ground design: Modern and luxurious style
Area of ​​green trees, internal roads, squares: 1,290 m2
Total project area: 301 ha
Total construction area: 3,828m2
Construction floor area: 128,000m2
Construction density: 17.9%
Number of basements and total basement area: 1 basement, 15,930 m2
Building height: 21 floors
Number of properties: 594 units
Real estate structure: 2-3 bedrooms
Area of ​​real estate: 57-162m2
Starting time: Quarter IV / 2015
Handover time: Quarter IV / 2017
Property price: From 38 million VND / m2
POSITION AND FUTURE PLAN
The Link Apartment is located in the urban area of Ciputra - Nam Thang Long - in Tay Ho district, Hanoi city. The Link 345 project is located in an urban area in the top of the largest and best urban areas in Hanoi.
Convenient connection with major routes:
- Thang Long - Noi Bai road axis
- Nguyen Hoang Ton Street
- Vo Chi Cong street is cross from Cau Giay to Noi Bai airport
- Duong Lac Long Quan - Ho Tay
- Belt 2,3
In particular, the project area is also home to many agencies, schools, major hospitals such as Tay Ho district committee, Hanoi Heart Hospital, Internal University...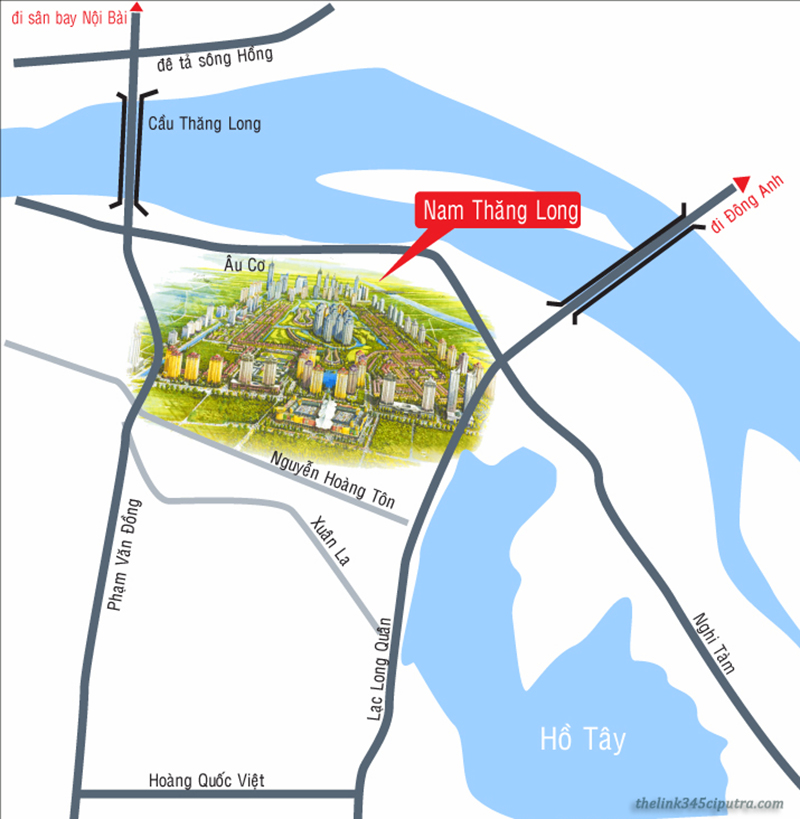 DESIGN AND DETAILED PREMIES
The Link Ciputra apartment design to meet the highest demands of utilities and living environment, demonstrating the coordination between utility facilities with modern style, affirming outstanding quality.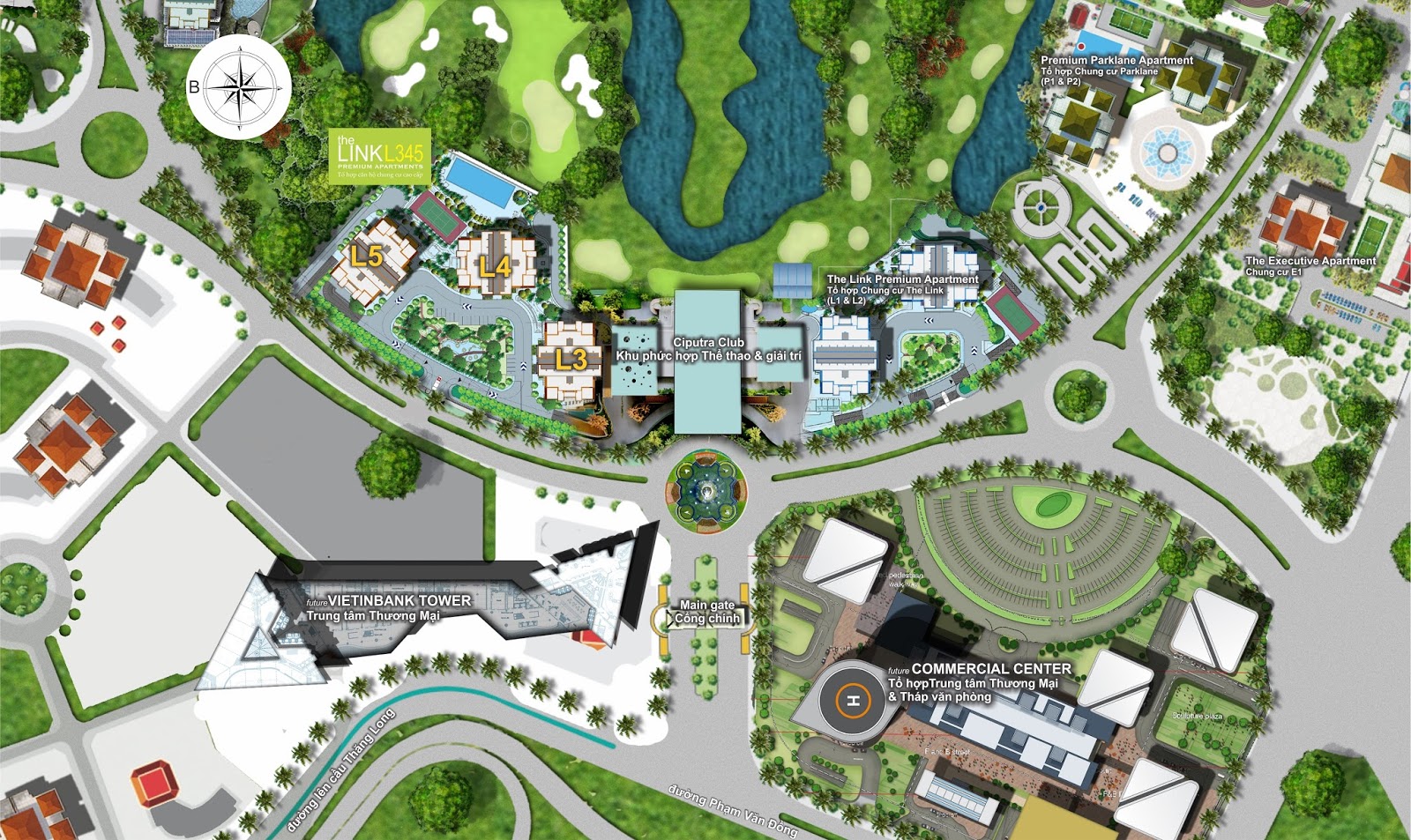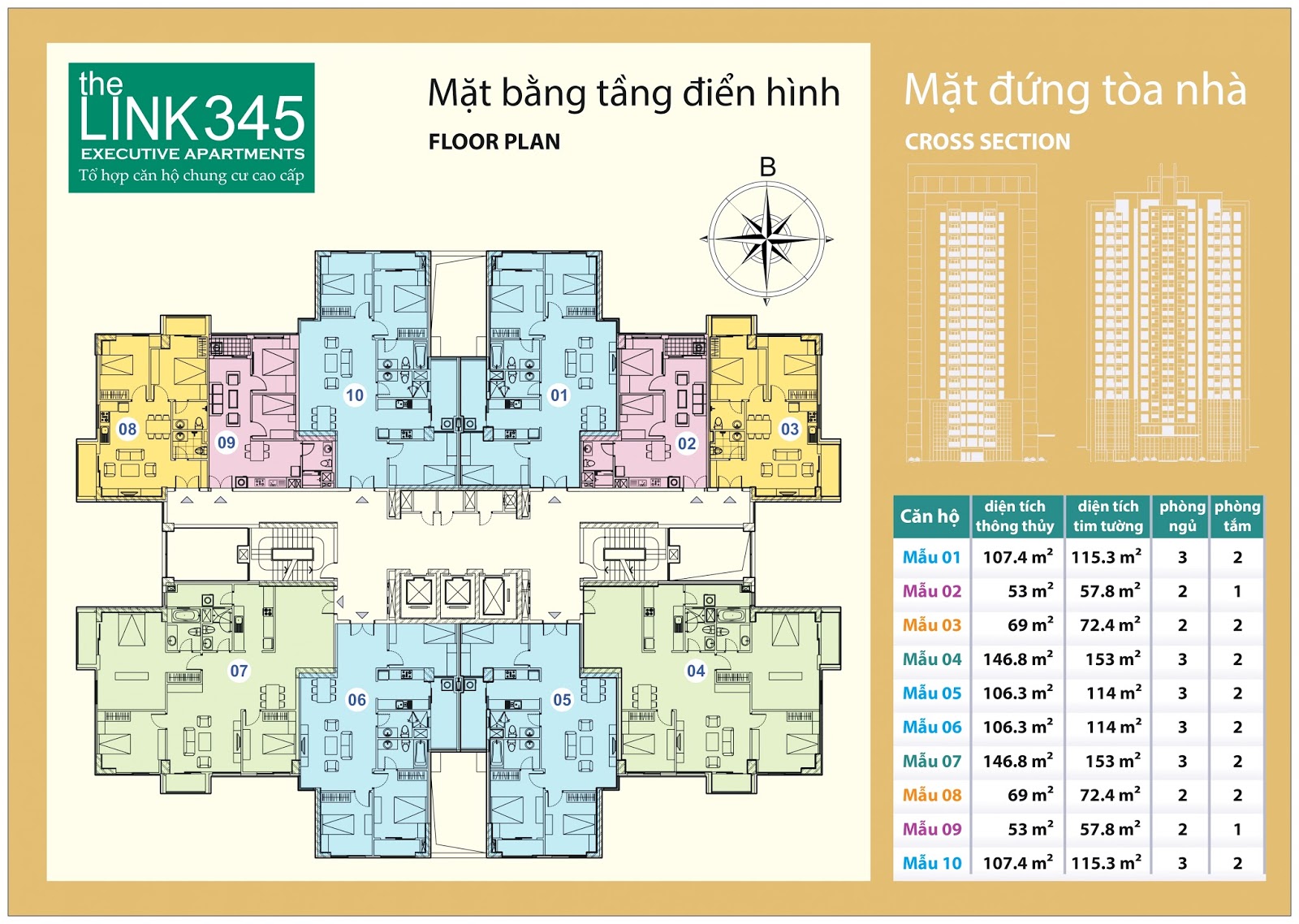 UTILITIES AND LANDSCAPE
Designed by the inspiration to bring green space, The Link blew into a new wind when building a high-class environment-friendly utility system.
They are international schools, multi-level schools, Kindergartens, amusement parks, children's entertainment, restaurants, international libraries...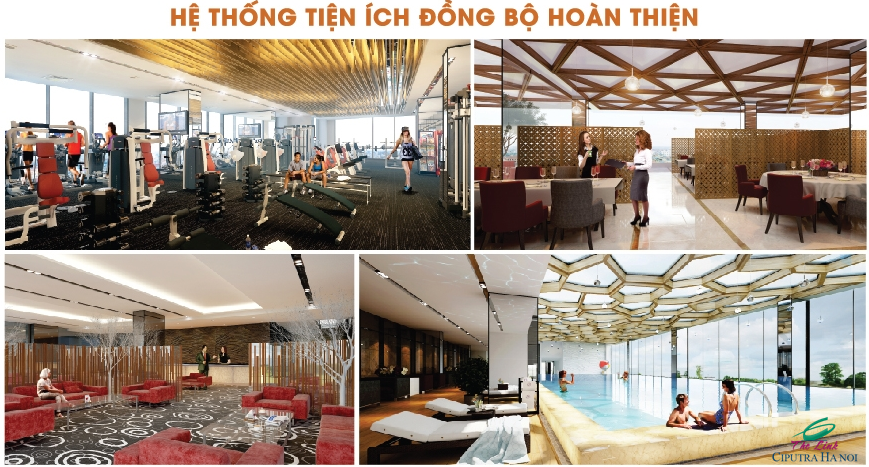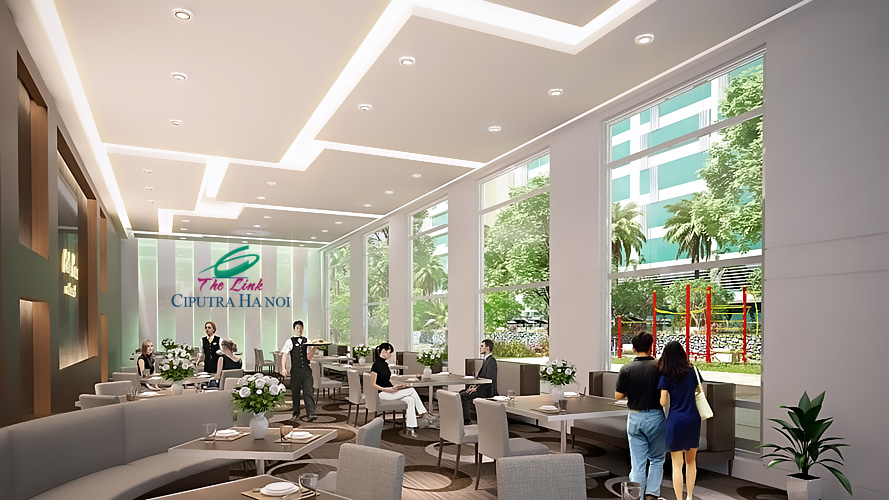 Besides, the comfortable life at The Link is also cared for every detail. Designed by experienced designers, residents is top-of-the-line , The Link Ciputra's utilities bring quality life to your whole family. Babies enjoy the playground and children's pool. Swimming pools, fitness centers, Tennis courts are perfect solutions, relieve stress and rejuvenate the mind and body, or simply relax and enjoy the facilities available. The beautiful landscapes that are present and the green gardens surrounding the building will awaken every emotion in you. Or shopping centers, Spa is the ideal place for women after a long day of work.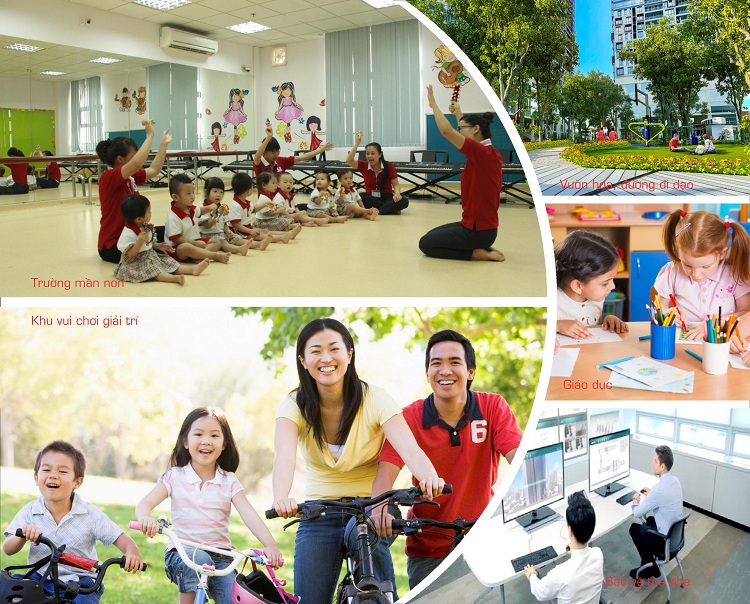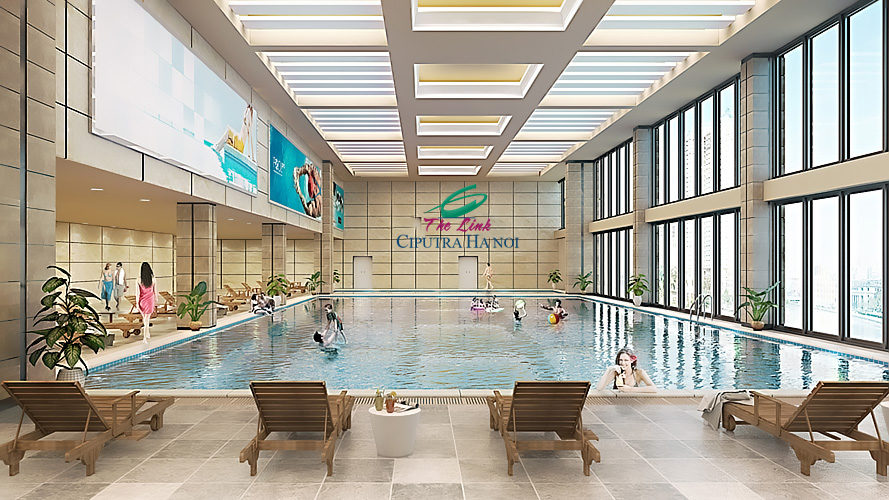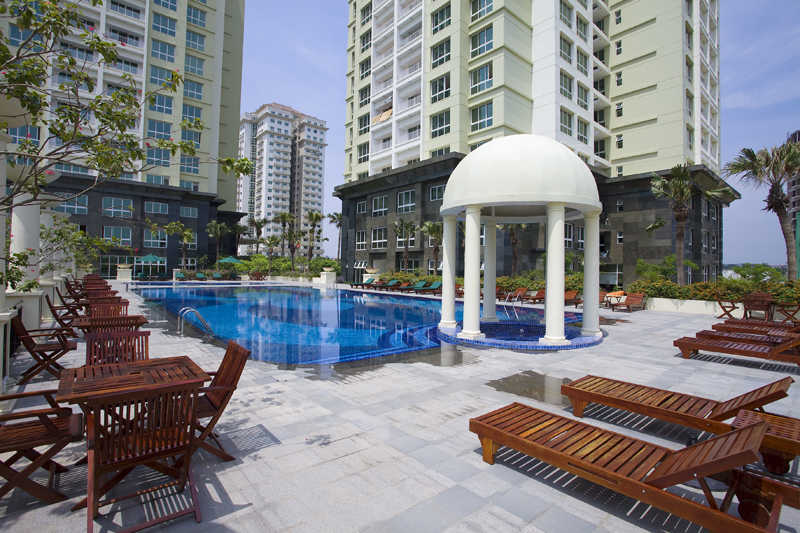 With these facilities, The Link Ciputra is worthy of reaching a comfortable, high-class life but still friendly to the environment.
HANDOVER INTERIOR
The list of furniture handovered includes:
Dining room, living room: polished tiles, plastered walls and painted finishes, plaster ceilings, main doors, windows, door handles, fixed electrical appliances, telecommunications appliances, air conditioning
Main bedroom and private bathroom: wooden floor, finished and painted walls, plaster ceiling, wooden doors, door handles, aluminum windows, fixed electrical equipment, telecommunications equipment, air conditioning .
Bedrooms: wooden floors, plaster ceilings, plastered walls and painted finishes, industrial wooden doors, door handles, windows, air conditioning, fixed electrical equipment, telecommunications equipment.
Main bathroom: floor, brick wall, table with sink, faucet, stand shower, bathtub, toilet, washbasin, toilet paper box, clothes hanger, towel bar, plaster ceiling, door , door handles, electrical equipment.
Bathroom: brick wall, sanitary equipment, accessories, ceilings, doors, door handles, fixed electrical appliances.
Kitchen: floors, sanitary equipment, door handles, yard doors, fixed electrical equipment
Pitch: floor, wall, ceiling
Balcony: floor tile, plaster ceiling
Main hall and elevator hall: floors, walls, sanitary equipment, accessories, ceilings, doors, door handles, electrical appliances.
Typical elevator hall: electrical equipment, plastered floor, plaster ceiling.
PAYMENT TIME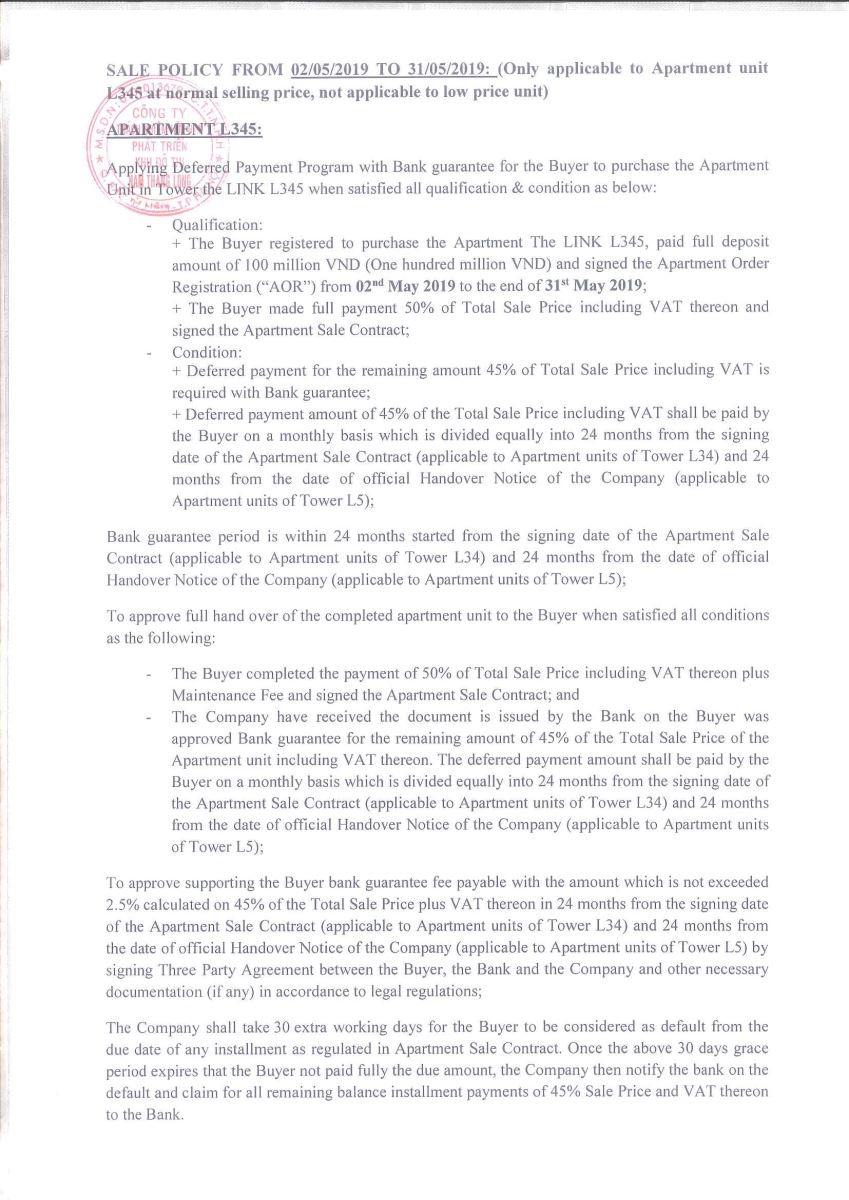 THE REASON WHY CHOOSE PROJECTS?
Gold position in the heart of the capital
The Link is located northwest of Hanoi, next to the ring road 2, belt 3, close to Thang Long bridge is very convenient to move to Noi Bai airport, city center and surrounding areas. Moreover, the project is located right on the shore of West Lake, so it inherits all the poetic and natural beauty inherent in this population.
Exquisite, unique design
The Link is uniquely designed with 3 21-storey towers. Apartments from 2 - 3 bedrooms with an area of ​​57 - 162 m2 suitable to the needs of many customers. The interior is also luxuriously designed, bringing a modern style to serve the comfortable life of residents.
Green and clean living environment
With the motto of being close to nature, The Link has brought a new wind to the environment. Here, you will be immersed in the beautiful gardens, stretching, awakening all your senses. This is a place where you can relax and relax so that all tiredness in your life will disappear.
High-end utility system
The link is invested by the investor to build a system of modern and advanced facilities. They are: international schools, schools, kindergartens, restaurants, shopping centers, amusement parks, etc. All entertainment, dining and accommodation facilities are at the highest level in terms of security and safety, convenient.
TVC
FLYCAM
Projects in the same area
Sunshine Crystal River is aerial villa apartment project called Sky Villas , luxury apartments of Sky Villas series developed by Sunshine Group, one of the pioneers applying 4.0 technology in management and operation. The building, while also giving residents a "Sunshine ecosystem" including Education, Trade, Services - Entertainment ... according to international standards.

The Lotus Center is Vimefulland's second major project, on an area of 18.8ha, consisting of 3 main sections (green leaf, white cotton, yellow halter), Green Center Villas, Platinum Center Point, Golden Center Lake.

Ciputra is the largest urban area in Vietnam invested by Ciputra Group (Indonesia). Urban area is a combination of many high-rise apartment projects and adjacent villas, commercial townhouses (shophouse).