Ciputra Central Park
Register to sell the project
PROJECT INFORMATION
Project name: Ciputra Q Villa (Ciputra Central Park)
Address: KDT Nam Thang Long, Bac Tu Liem, Hanoi
Investor: Ciputra Group
Type of development: Adjacent villa
Design style, detailed ground design: Modern
Total project area: More than 300 ha
Construction density: 35%
Number of properties: 96 villas
Real estate structure: The villa is designed with 5 bedrooms
Real estate area: 350 - 600 m2
Handover time: 2014
Sale price of real estate: 39 - 71 billion / unit
POSITION AND FUTURE PLAN
Ciputra is the largest urban area in Vietnam invested by Ciputra Group (Indonesia). Urban area is a combination of many high-rise apartment projects and adjacent villas, commercial townhouses (shophouse).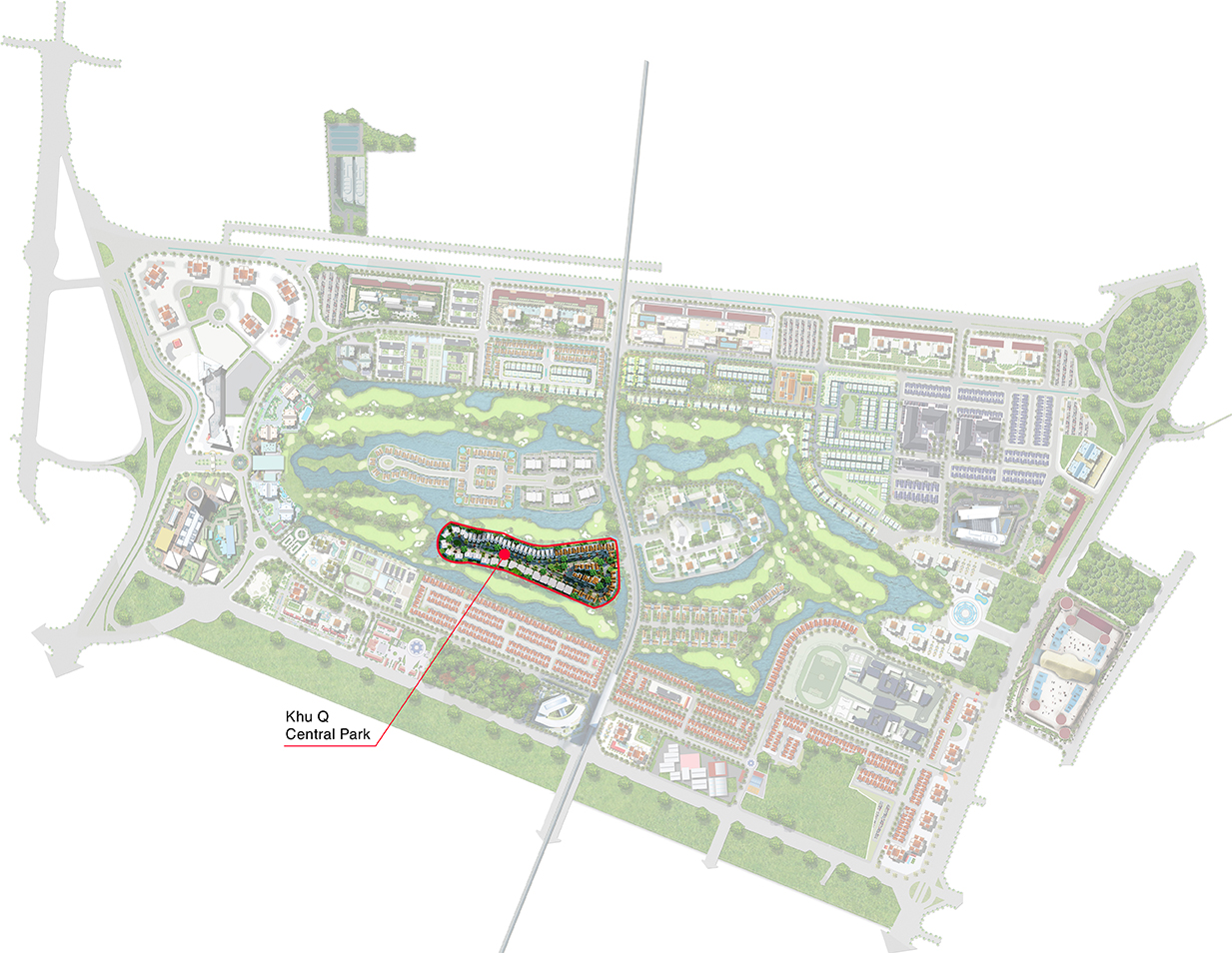 Nam Thang Long urban area has a favorable position to develop inter-regional exchanges: 7.4 km from the city center; 21km from Noi Bai airport, adjacent to the axis of Thang Long - Noi Bai highway, close to Vo Chi Cong street, Nguyen Hoang Ton, ... On the other hand, the urban area is located on the South bank of the Red River, located right on the shores of the romantic West Lake, inherit all the natural beauty of this landscape.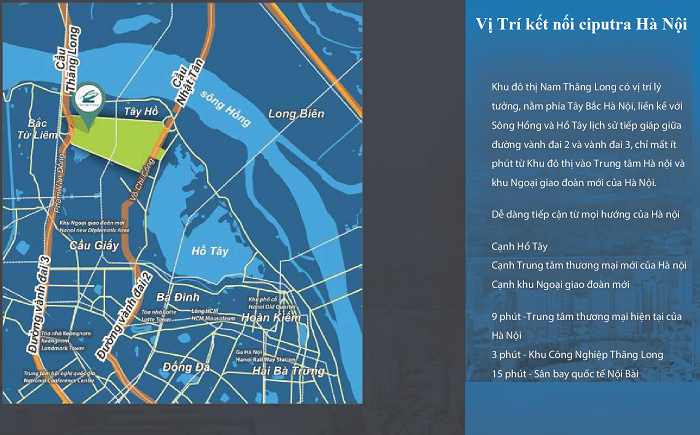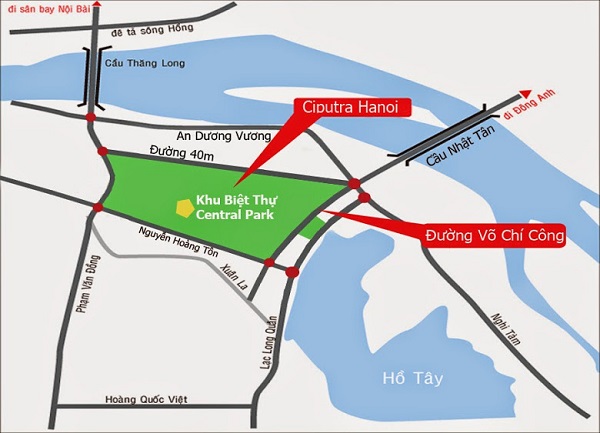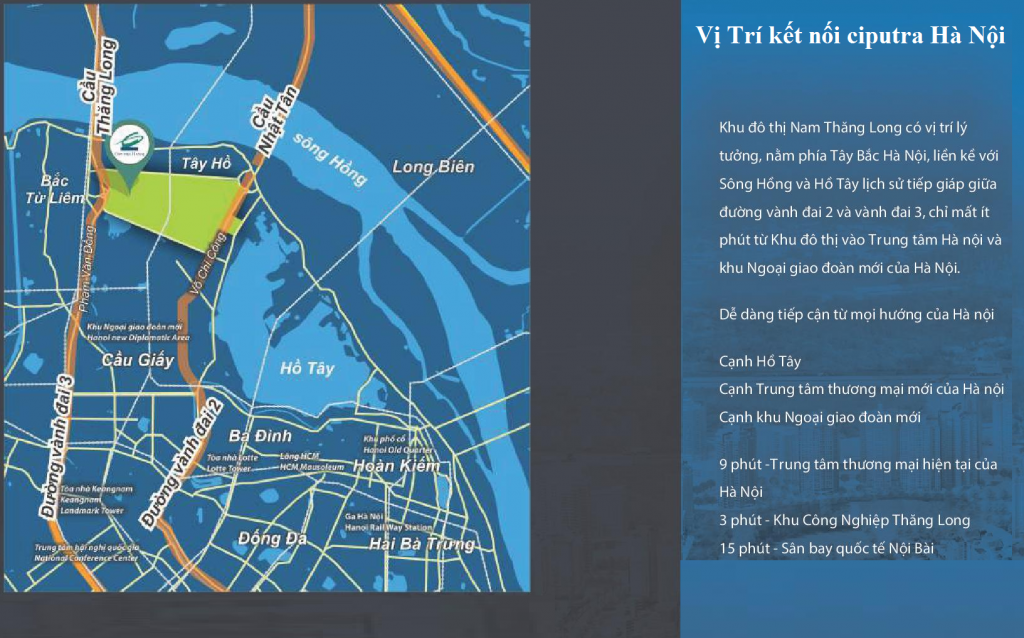 DESIGN AND DETAILED PREMISES
Ciputra urban area is designed with many villas M1, M2, M3, M4, M5 with the most convenient services for residents. These villas have a large area ranging from 350 - 600 m2 with 3 - 5 bedrooms to suit the diverse needs of customers.

Currently, this Q Central Park villa area has been completed and put into use since 2014. This is a villa area which is quite isolated, airy, modern style, 12m frontage per lot. , view the entire golf course and lake air conditioner. Building density is 35%, garden is wide, creating an ideal living space for residents.
The villa area is surrounded by green space, overlooking the lake and welcoming the sunshine along with the houses in the structure of curving around. The green landscape, cool air will recharge your emotions every day.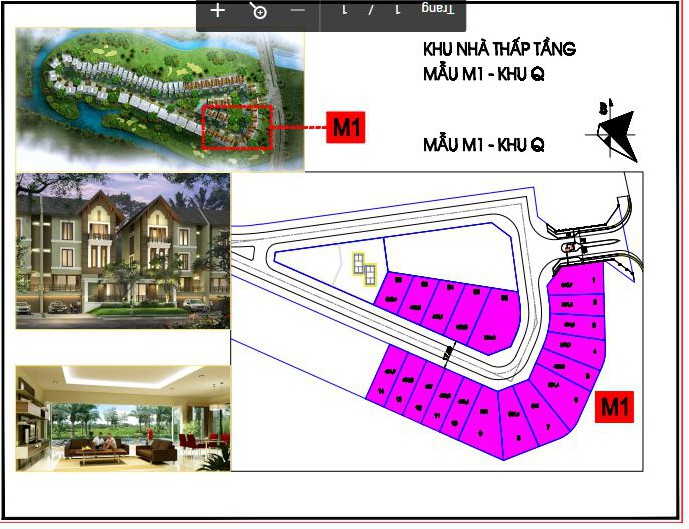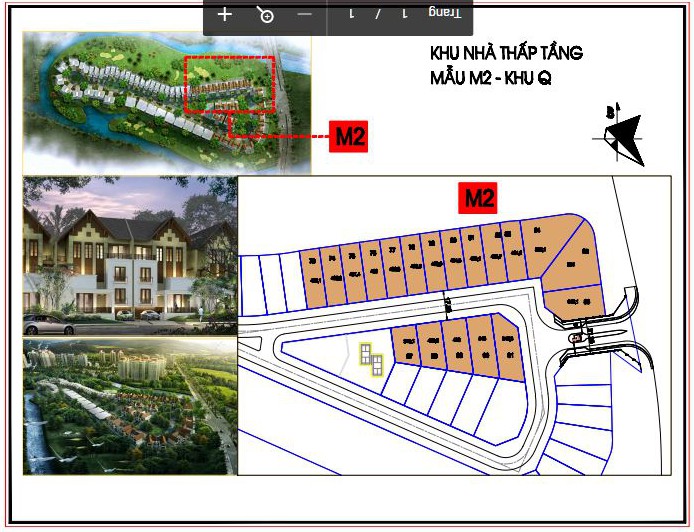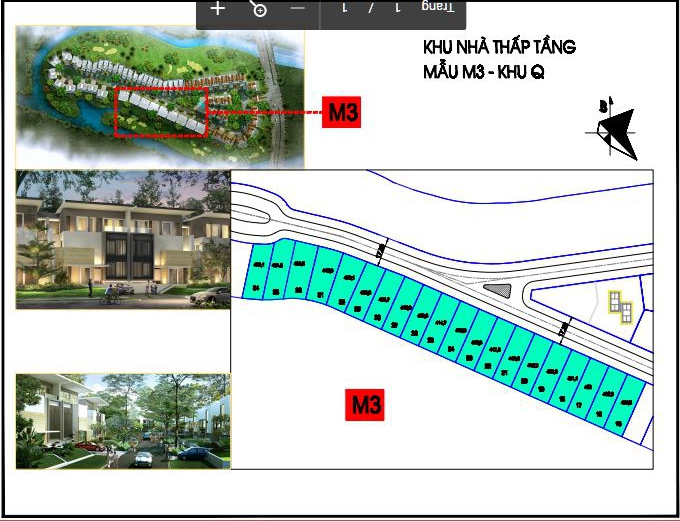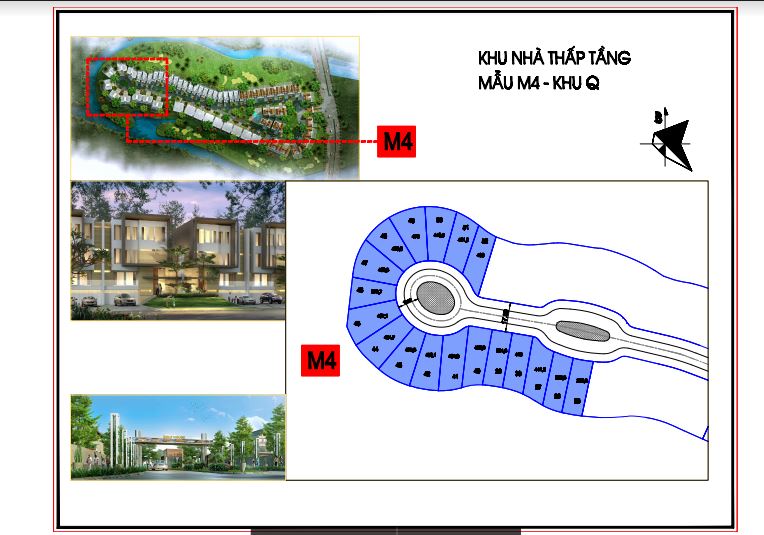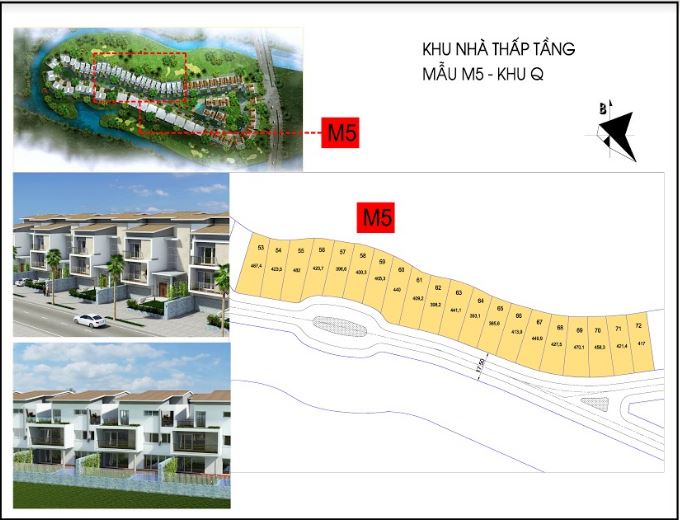 This is considered the most modern villa area in Ciputra urban area. The villas are designed in five different styles towards simplicity and elegance. Wide window, clear view from the bedroom from the bedroom to the living room makes residents enjoy the full quality life that is balanced with nature.
UTILITIES AND LANDSCAPE
Come to Ciputra Q Villas, you will enjoy the most comfortable and modern living values.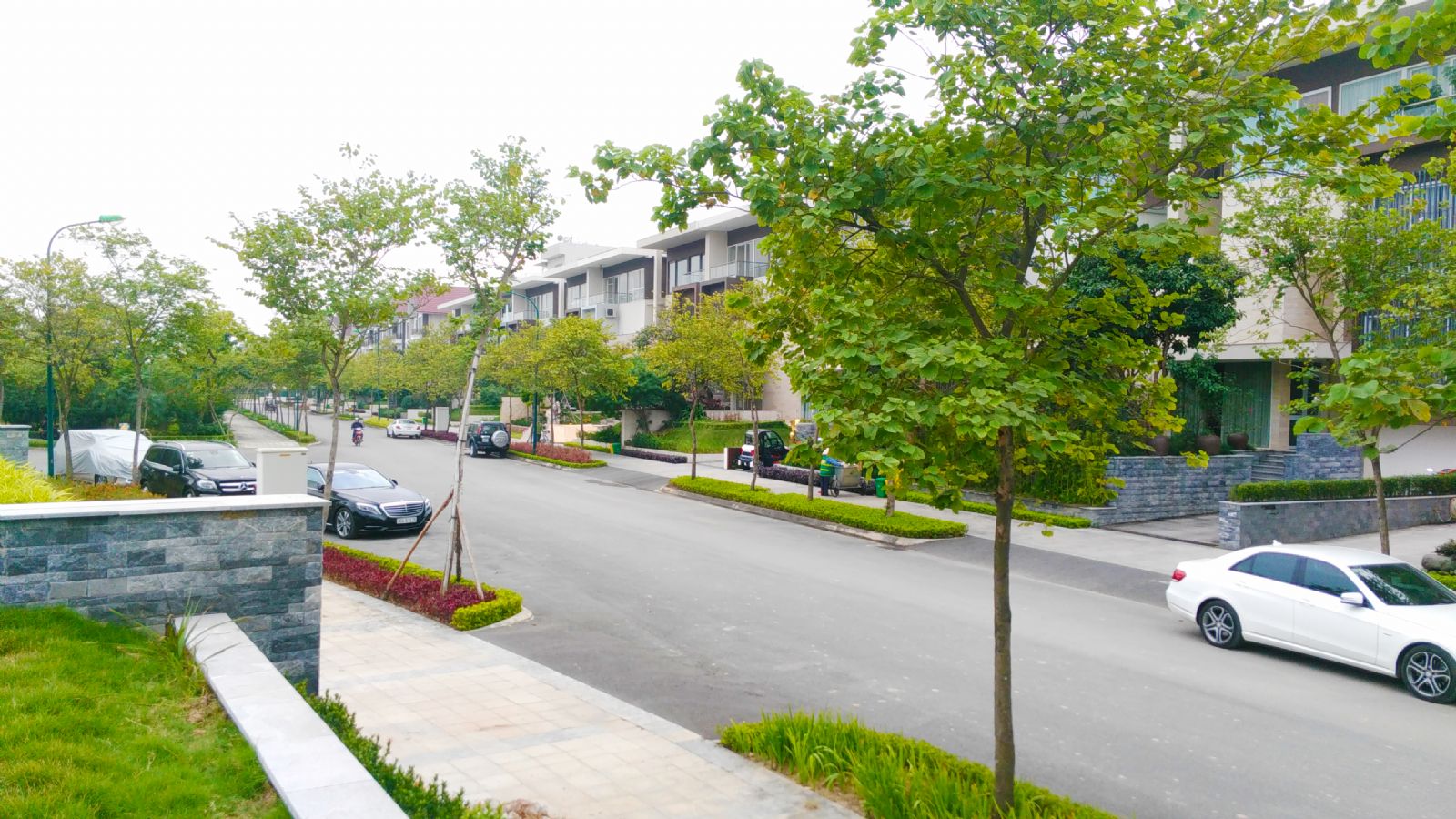 Located in the Ciputra urban area, Q Villa area has inherited all high-class utility services here. They are Ciputra Mall, Ciputra Club, UNIS international school, Kinderwork kindergarten, commercial center, swimming pool, golf course, Spa, future hospital, with eco-roads dedicated to cyclists. , ... bring to the people the ideal life.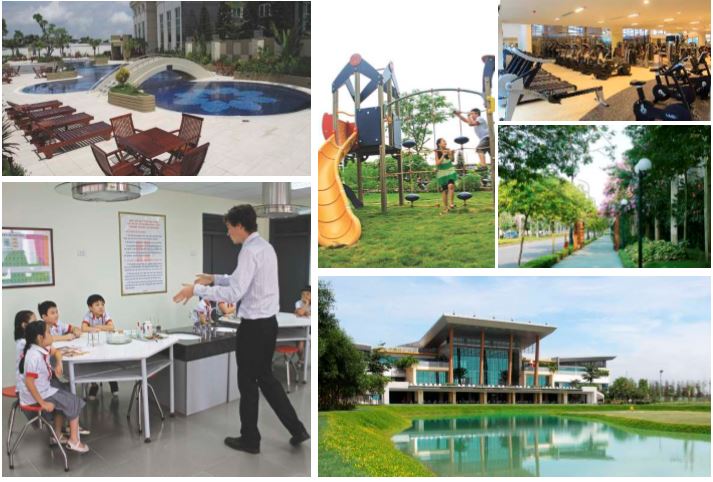 Come to Ciputra Q Villas, you will enjoy the most comfortable and modern living values.
HANOVER INTERIOR
Furniture fully handovered including: Wall, Floor (living room: stone, bedroom: Good industrial laminate floor) plaster ceiling, door system, door lock system, sanitary equipment system , electrical equipment, waiting for air conditioners, water heaters ...
PAYMENT TIME
Tiến độ thanh toán
| | | | |
| --- | --- | --- | --- |
| 1 | Đặt cọc | 1.000.000.000 ( Một tỷ đồng ) | Khi đăng ký đặt chỗ mua nhà |
| 2 | Thanh toán lần I | 30% tổng giá bán +VAT | Trước khi ký HĐ mua bán nhà |
| 3 | Thanh toán lần 2 | 40% tổng giá bán +VAT | Trong vòng 30 ngày kể từ ngày ký HĐ mua bán nhà |
| 4 | Thanh toán lần 3 | 25% tổng giá bán + VAT | Trong vòng 60 ngày kể từ ngày ký HĐ mua bán nhà |
| 5 | Thanh toán lần cuối | 05% tổng giá bán +VAT | Khi cấp giấy chứng nhận quyền sử dụng đất, quyền sở hữu nhà ở và tài sản khác gắn liền với đất ( Sổ đỏ ) |
THE REASON WHY CHOOSE PROJECTS?
The prime location is favorable for regional exchanges and links
Located in the Ciputra urban area, the villa in District Q has a developed transportation network adjacent to the Thang Long - Noi Bai highway, approaching the Vo Chi Cong, Pham Van Dong and Nguyen Hoang Ton streets, so it is easy to move to Noi Bai airport and other parts of the city.
The living space is green, clean, close to nature
With a construction density of 35%, most of the area is green trees, lakes, golf courses, so the space is very cool and fresh, creating an ideal life for residents.
Synchronous and modern utility service system
Inherited all the most convenient services in the Ciputra urban area, the villa in District Q gives residents the value of upstream living. They are: international schools, preschools Kinderword, swimming pools, golf courses, Gym, Spa, commercial centers... Especially there is an ecological road for cycling.
DEALS
TVC
FLYCAM
Project location
Project support
Giám đốc dự án

Phạm Văn Tâm
Property for rent
Projects in the same area
Sunshine Crystal River is aerial villa apartment project called Sky Villas , luxury apartments of Sky Villas series developed by Sunshine Group, one of the pioneers applying 4.0 technology in management and operation. The building, while also giving residents a "Sunshine ecosystem" including Education, Trade, Services - Entertainment ... according to international standards.

The Lotus Center is Vimefulland's second major project, on an area of 18.8ha, consisting of 3 main sections (green leaf, white cotton, yellow halter), Green Center Villas, Platinum Center Point, Golden Center Lake.

The Link Apartment is located in the urban area of Ciputra - Nam Thang Long - in Tay Ho district, Hanoi city. The Link 345 project is located in an urban area in the top of the largest and best urban areas in Hanoi.