APARTMENT FOR SALES IN VINHOMES NGUYEN CHI THANH
Vinhomes Nguyen Chi Thanh is located at the intersection of two wide streets, Nguyen Chi Thanh and Chua Lang Street. Vinhomes Nguyen Chi Thanh has really changed the way of life as well as the lifestyle of the people here. This is project located in the busy, bustling and dynamic center of the capital, it will surely bring a new wind to the moving work of residents around the project.
1. GENERAL INFORMATION
Project name: Vinhomes Nguyen Chi Thanh
Project location: 54A Nguyen Chi Thanh - Dong Da - Hanoi
Investor: Vingroup Group
- Project land area: 13,039 m2
- Construction density: 54%
- Types of products at the project: High-end apartments, office buildings and commercial center.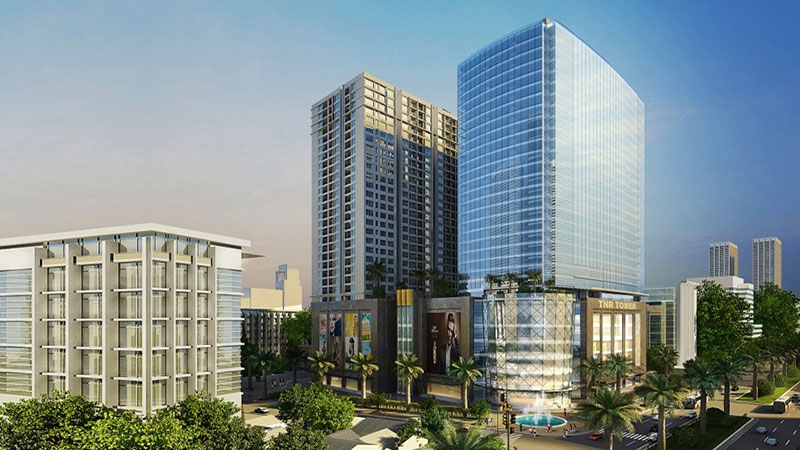 2. PROJECT LOCATION
Vinhomes Nguyen Chi Thanh is located at 54A Nguyen Chi Thanh, new "promising land" for the lives of the residents who want to settle down in this area in the future. The project is adjacent to Chua Lang Street, adjacent to Vietnam Television Station, Hanoi Law University, Foreign Trade University ...
From the project it only takes 15 minutes to move to the West lake area, 15 minutes to move to the crowded and bustling old town. Moreover, the project also easily connects to areas of Ha Dong district or My Dinh area via Tran Duy Hung street. From the project, it is also possible to quickly connect to the central regions via the belt road 3 and the over-head highway.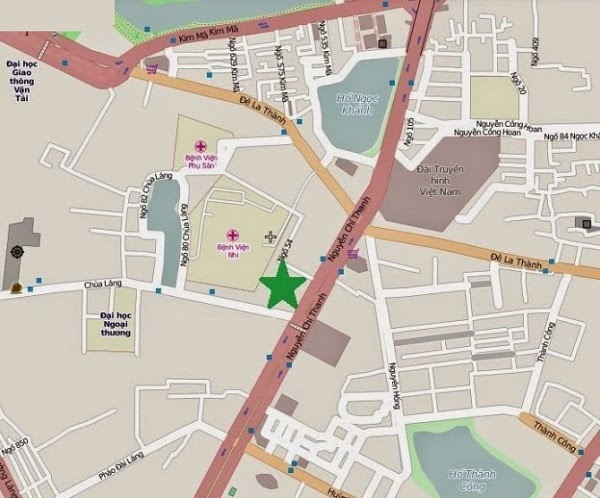 3. GROUND PLAN OF THE PROJECT
Planning of the project includes high-end apartment buildings, offices and commercial centers.
The project is planned to include 02 buildings, 01 serving offices building, and 01 luxury apartment building. With the base of 02 interconnected buildings, 06 floors and from 7th floor will be separated from each other.
06-storey building in middle is Vincom commercial center. This place becomes an entertainment and shopping spot for thousands of customers every day. It was the commercial center just now that completely changed the way of life of the people in the surrounding area. By the time, people will eat, play and watch movies at Vincom Center instead of going out as before, and this has proved the attractiveness of the project. The 02 buildings still share 04 basements together as an area for transportation.
The apartments at the project are designed with an area of ​​54m2 to 157m2, planned in a 30-storey building with a total of 378 apartments. The apartments at the project are designed from 01 to 04 bedrooms apartments and are built with 16 units per floor. However, it is only a design from the 8th floor onwards, at the 7th floor there are only 10 units / floor. This is to arrange the large area of lounges along with an auxiliary area and an outdoor swimming pool with a glass roof.
The apartments are also designed with modern style mixed with nobility and elegance from household items such as tables, chairs, beds, wardrobes ... This is definitely an address to be found worth living, confirming the position of homeowners.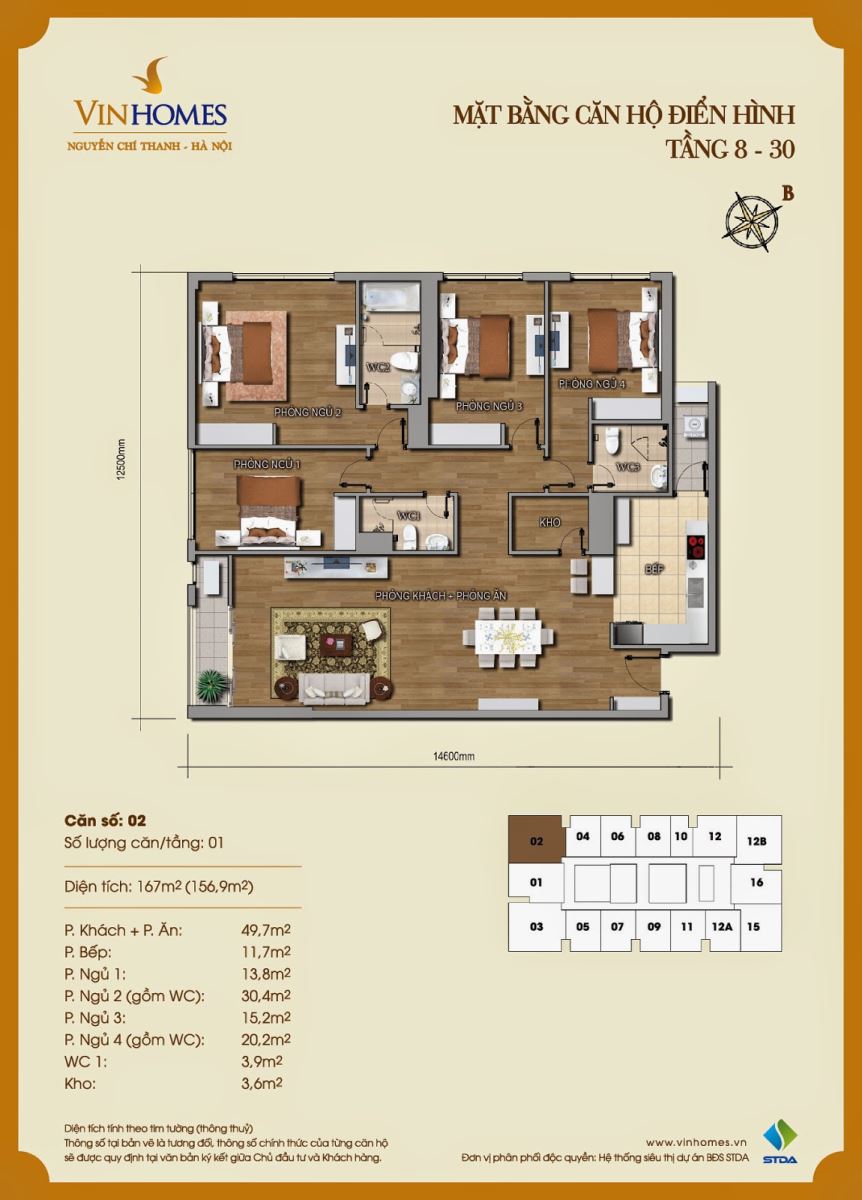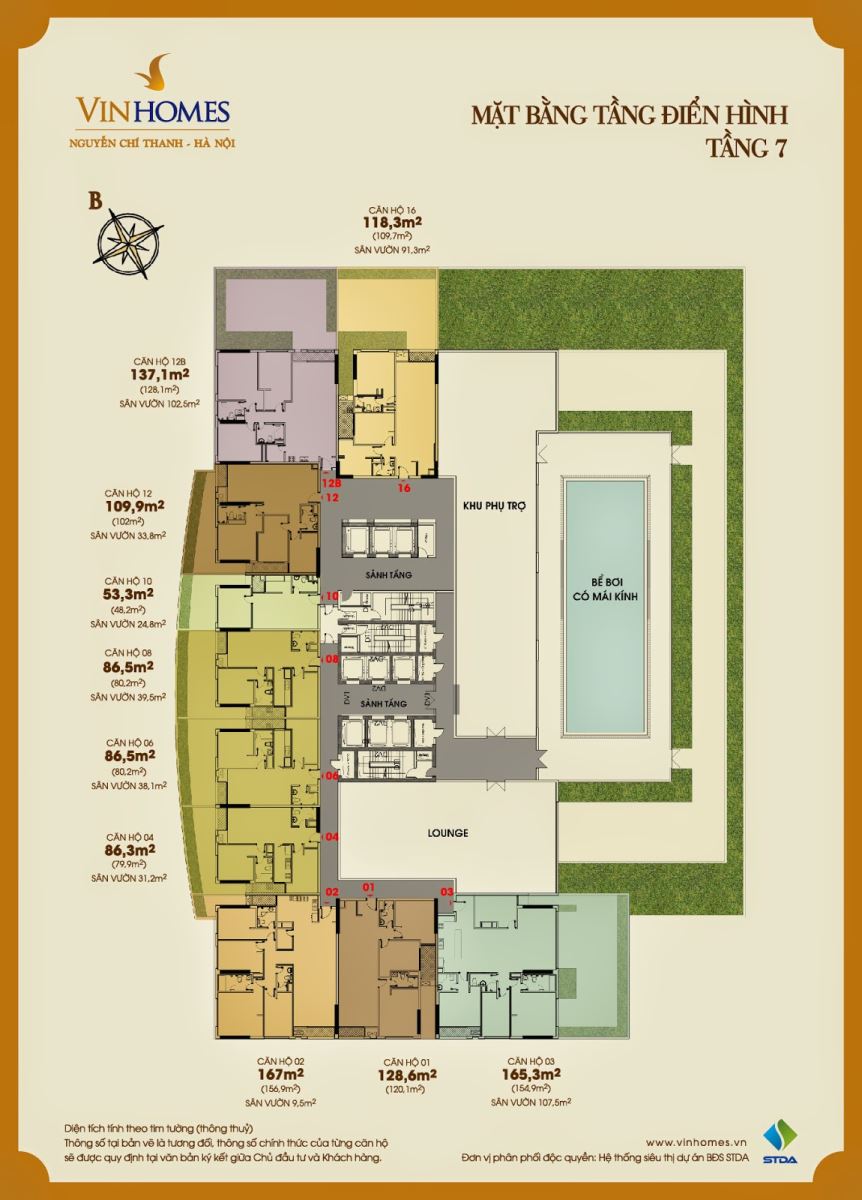 4. PROJECT FACILITIES
The first facility that cannot be ignored is the Vincom commercial center. This place is full of products from eyeglasses, clothes to more specific products such as televisions, refrigerator or products serving daily meals such as vegetables, meat ... With the presence of a commercial center. Right at the foot of the building, customers can be assured of the quality of life, do not worry about sunshine and rain when you have to go out buying things, running out of supplies or lacking of fun space for relax and gathering friends. All right now in your apartment. Everything you need is at hand. Vinhomes Nguyen Chi Thanh is really a worthy place to live for residents here.
5. CONTACT INFORMATION
Tan Long - The trusted Real Estate Agent in Hanoi is committed to becoming a solid bridge between customers and investors. We are provide you a wide range of Hanoi housings list, Vietnam properties for sale and for rent, and regional housing service including : apartments, serviced apartments, houses, shophouses, villas and commercial real estate products for sale and for rent, with a team of professional and enthusiastic consultants who can speak English, Korean, Chinese, ...
For real tours and inspection of the property of apartments for sale in Vinhomes Nguyễn Chí Thanh, Hanoi or any real estate properties across the country - don't hesitate to contact us !
Find us for fastest service, reasonable price and most accurate information.
Website: bdstanlong.com.
Hotline: 0987.745.745 or email: hotline@bdstanlong.vn
Address: 39B Xuan Dieu, Tay Ho, Hanoi.