PLATINUM CENTER POINT APARTMENT FOR SALES
As one of the office apartment subdivisions on land lot TM1 belonging to the Lotus Center project complex - Invested and developed by Vimefulland is a promising project Platinum Center Point. Thanks to its prime location, which is a class A standard office system, this place guarantees and promises to become an ideal place for startups, small businesses or businesses freelancers, from here open up attractive investment opportunities for many wise investors.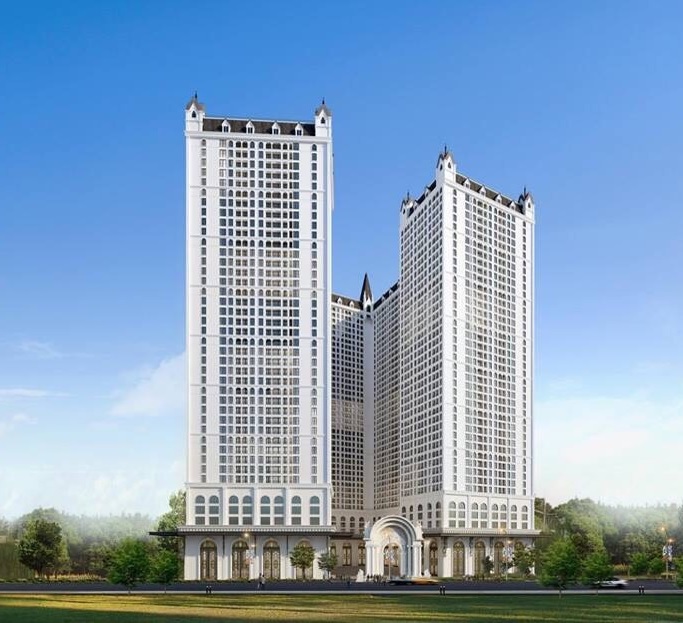 1. Overview of Project Platinum Center Point
• Project name: Platinum Center Point Apartment
• Owner: Vimefulland Group
• Location: TM01 land plot, Ciputra urban area - Nam Thang Long, Tay Ho district
• Project land area: 2ha
• Construction density: 23.6%
2. Location and infrastructure of Platinum Center Point apartment project
Located on the famous Vo Chi Cong street, opposite is the Lotte Mart supermarket - An area with many economic and administrative centers of the city in the coming years. From here, we can easily connect to many important key points of the capital through many arterial roads like Nguyen Hoang Ton.
Distance from Platinum Center Point only takes:
• Noi Bai airport connection only takes 20 minutes.
• To Hanoi center only takes 15 minutes
• West Lake only takes 3 minutes
• Lotte only takes 1 minute
• Ngoai Giao Doan and Tay Ho Tay urban area only takes 5 minutes
• Peace park only takes 5 minutes
Built in an expensive location, is home to the administrative and business areas as well as modern urban areas. In Hanoi, there are only a few regional projects that are considered to have a good terrain for building a working model are Me Tri Ha, the main neutralization area and west of West Lake. It has many offices as well as business people, foreigners coming to work and live. As a result, this area also enjoys the advantages of transport infrastructure as well as easy connection to utility services.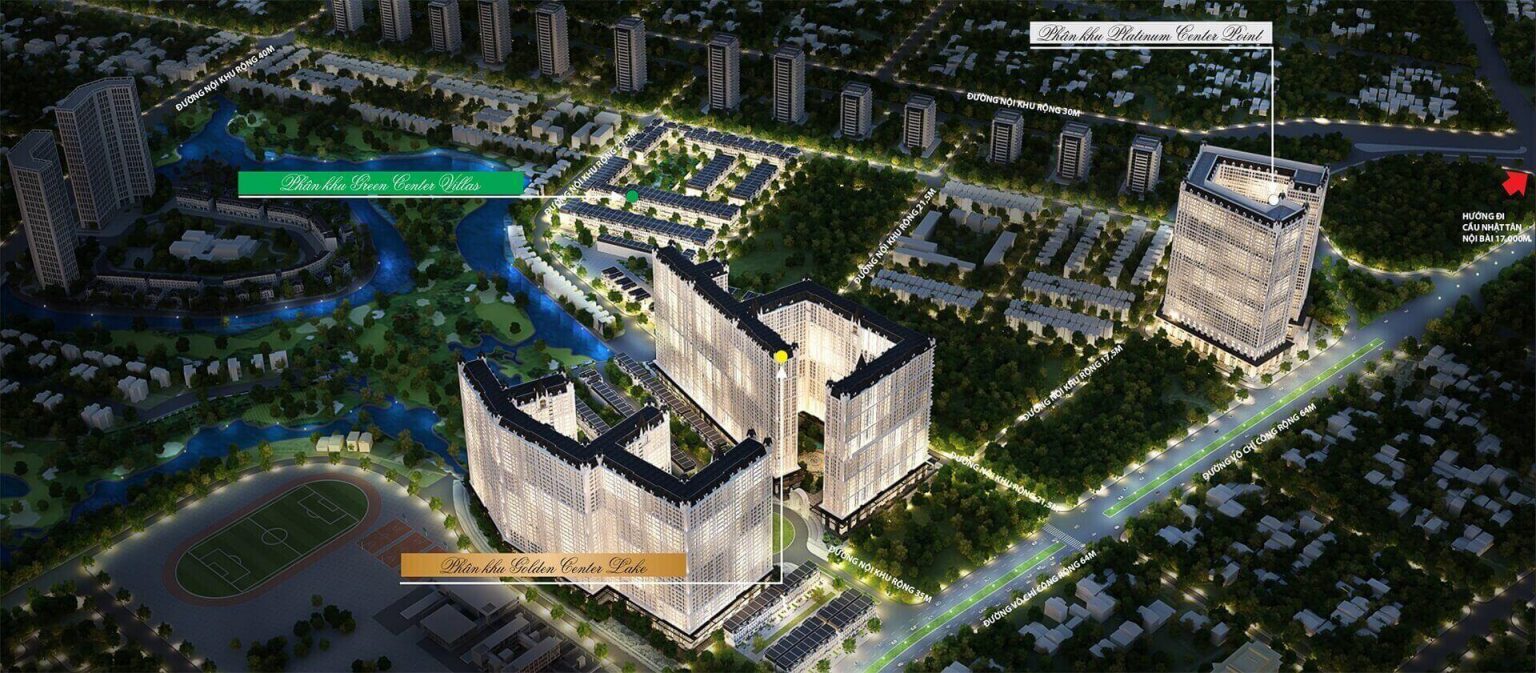 3. Design and typical premises of the Platinum Center Point apartment project
It is one of the first smart apartments in Tay Ho district, integrating many uses in one space. The highlight is office facilities and living area. This type of apartment is extremely convenient and extremely suitable for modern owners pursuing start.up, freelance jobs, as well as a foreign businessman coming to live and work. Along with the rapid development of the digital age, multi-purpose apartments such as offictel are also guaranteed to operate, including working and resting, thus saving a majority of traveling time. This model has the main advantage of being allowed to locate the company boarding office that is not normally authorized in other places.
With the features of usability, location advantage will be the first choice of many customers. Followed by the need to rent office, officetel will be a profitable channel to welcome the opportunity, helping investors to lay golden eggs.
Owning a moderate area, arranged into two working spaces and living. But still ensuring the small, modern features with two types of area from 45 to 111m2 with 1 bedroom and 2 bedrooms. And depending on the orientation, floor, and view, the price will be different and the amount that customers pay to own an officetel apartment is very affordable, but owns a utility space "2 in 1". This compact capital is also an opportunity for investors to own more office apartments at the same time to achieve optimum efficiency in growth.
4. Facilities of the apartment project Platinum Center Point apartments for sales
• Versatile to use
Officetel is a combination between office (office) and accommodation (hotel). Currently, the state does not allow businesses3 to set up offices and register for business licenses in apartments for the purpose of living, so the officetel model meets the needs of both living and business on the apartment.
Officetel Platinum Center Point Cipurtra apartment is suitable for medium and home businesses, startups, foreigners coming to Vietnam to live and work. They don't have to be in one place and go to work in one place anymore.
• Save money and travel time
Officetel Platinum Center Point Tay Ho apartment for both living and office will earn significant fixed costs for small and medium businesses. These are costs for buying or renting two premises, tax costs due to deduction of VAT and corporate income tax. The monthly service fee in officetel apartments is also much cheaper than the service fee in other office areas.
At the same time, Officetel will help save travel costs and time especially in Hanoi when the traffic system is always overloaded. In Hanoi, on average, each person takes about 45 - 60 minutes to move between accommodation and work every day, accounting for more than 12% of the total daily working time, so officetel apartments have helped solve this problem. effectively.
• High profitability
Investing officetel Platinum Center Point Tay Ho for profitable sub-lease is a new method that is receiving great attention from investors. With a large number of tenants, it is one of the factors that attract investors from officetel apartments.
At Platium Center Point, an officetel is about ... m2, the price is estimated at ... ... billion.
• Utilities class and modern
Utility systems at officetels are always developed by investors in a synchronous, modern and classy direction to meet the high needs of business owners.
At the Platium Center Point project, outstanding facilities such as:… ..
• Reasonable selling price
Compared with high-end apartments in Tay Ho area, officetel has a much lower price. For example, the same at the officetel Platinum Center Point project located on the street of Vo Chi Cong, Tay Ho, Hanoi, the current apartment price fluctuates over 40 million VND / m2 but the average officetel price is only about ... .. million VND / m2.
With a 50-year ownership period, the selling price is much lower than a long-term owned apartment, the quality is equivalent, and officetel owners still inherit the facilities at Platium Center Point.
5. Introduction about the investor of the Platinum Center Point apartments for sale project and the construction company
Launched in 2014, the Vimefulland brand continues its successes in the pharmaceutical, healthcare, and financial sectors and especially the experience accumulated from operating, managing and leasing offices. This is a development step that is not out of the long-term orientation of Vimedimex Group, continuing to explore new directions, new products and services, improving the quality of life also contribute to enhancing the status of Vietnamese people. .
Vimedimex Group put a lot of enthusiasm and hopes to bring customers high quality housing products, build an image, reputation, and brand in the community as what has been done for more than 30 years. in the pharmaceutical and medical sectors. Because health is the most valuable asset of people, finance is the guarantee of a solid future, the place of residence, not worrying about family is the prerequisite for a happy life and long live.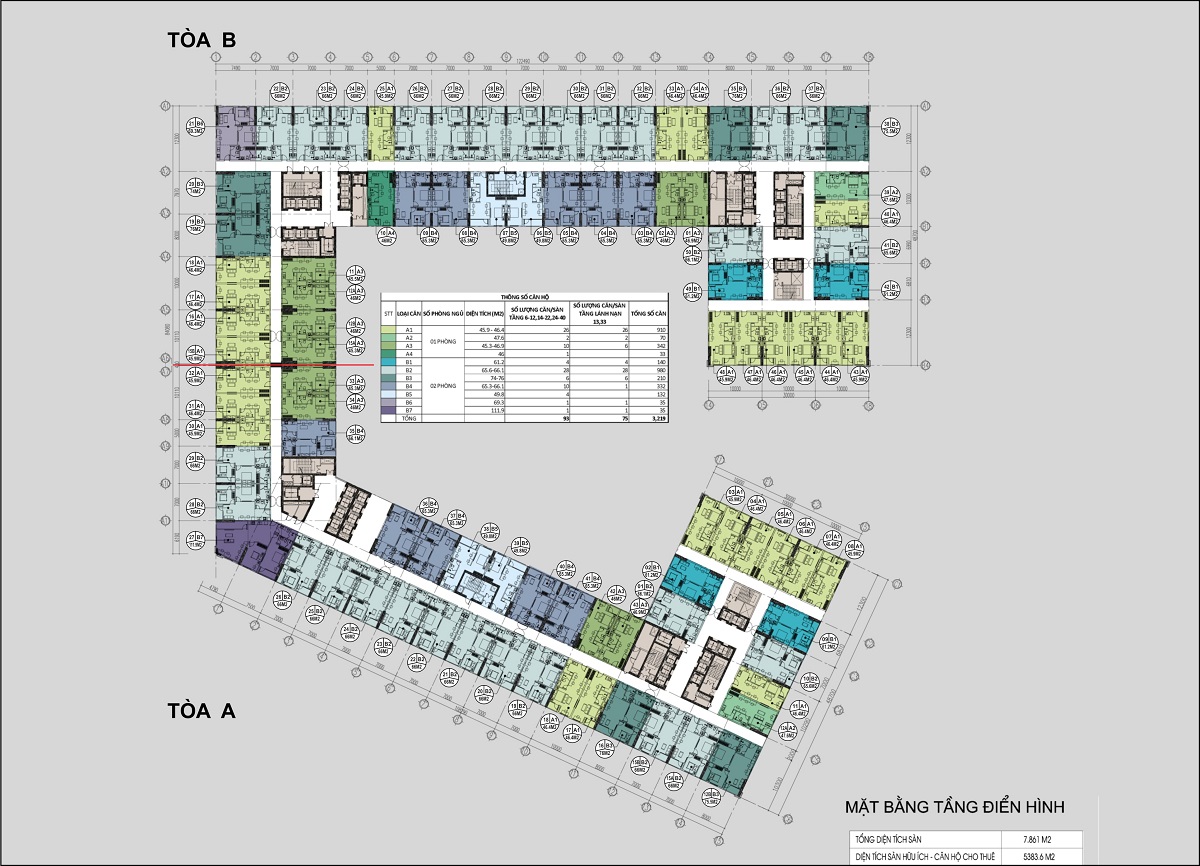 6. Contact information
Tan Long - The trusted Real Estate Agent in Hanoi is committed to becoming a solid bridge between customers and investors. We are provide you a wide range of Hanoi housings list, Vietnam properties for sale and for rent, and regional housing service including : apartments, serviced apartments, houses, shophouses, villas and commercial real estate products for sale and for rent, with a team of professional and enthusiastic consultants who can speak English, Korean, Chinese, ...
For real tours and inspection of the property of apartments for sale in Platinum Center Point, Hanoi or any real estate properties across the country - don't hesitate to contact us !
Find us for fastest service, reasonable price and most accurate information.
Website: bdstanlong.com.
Hotline: 0987.745.745 or email: hotline@bdstanlong.vn
Address: 39B Xuan Dieu, Tay Ho, Hanoi.
Data coming soon!