Overview of An Binh City project
Located in the northwest of the capital, the An Binh City project is considered as a new breeze, changing the style and living space for residents around the area. With a potential and reputable investor, in addition to that is the vision towards building a healthy, healthy living space and improving the quality of life. Surely this project will be a dream place to live for many homeowners.
1. OVERVIEW INFORMATION
• Project name: An Binh City
• Project location: Co Nhue 1, Nam Tu Liem, Hanoi
• Investor: GELEXIMCO Company
• Project area: 44,324 m2
• Construction density: 31.6%
• Types of products in the project: High-end multi-purpose apartment.
2. PROJECT LOCATION
The project located at a golden location in the district of Nam Tu Liem, Hanoi city. The project is adjacent to the Ministry of Public Security, Metro Thang Long, Green Star Apartments, Big supermarket, apartment Ministry of Public Security. It only takes 5 minutes from the project to move to Cau Giay, My Dinh area. 10 minutes to move to Ciputra urban area, 15 minutes to see the poetic West Lake and the brilliant West Lake flower valley.
In addition, the project is adjacent to and adjacent to many schools and agencies such as: Mining University, Military Technical Academy, Financial Academy, National University, a series of public utility areas like: My Dinh bus station, Nam Thang Long bus station, Hoa Binh park, My Dinh stadium ... It can be said that the project is located in a prime golden location, very convenient for moving, trading and living.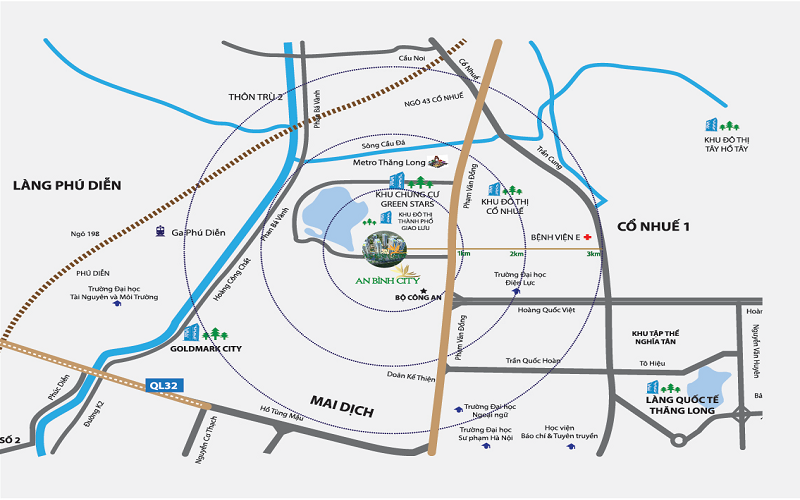 3. GROUND PLAN OF THE PROJECT
An Binh City project is planned with 08 buildings, ranked from A1 to A8 building, with a height of 28-35 floors. The total number of apartments is 2732, the area of each lake stretches from 74 to 114 square meters. The floors 01 and 02 of the building are used as service floors, commercial and auxiliary areas. From 3rd floor up will be the apartment area. Each building is built with 02 basements.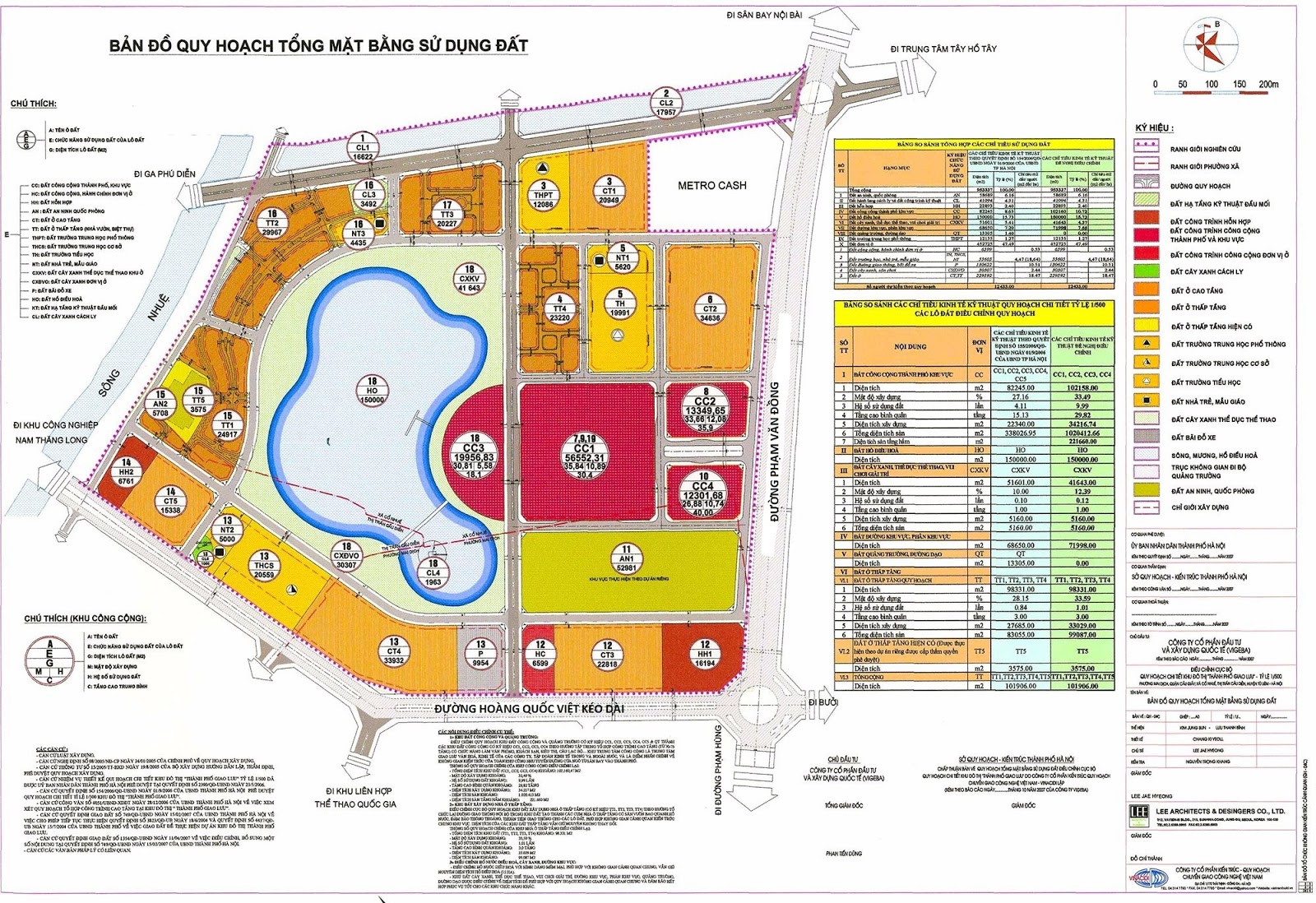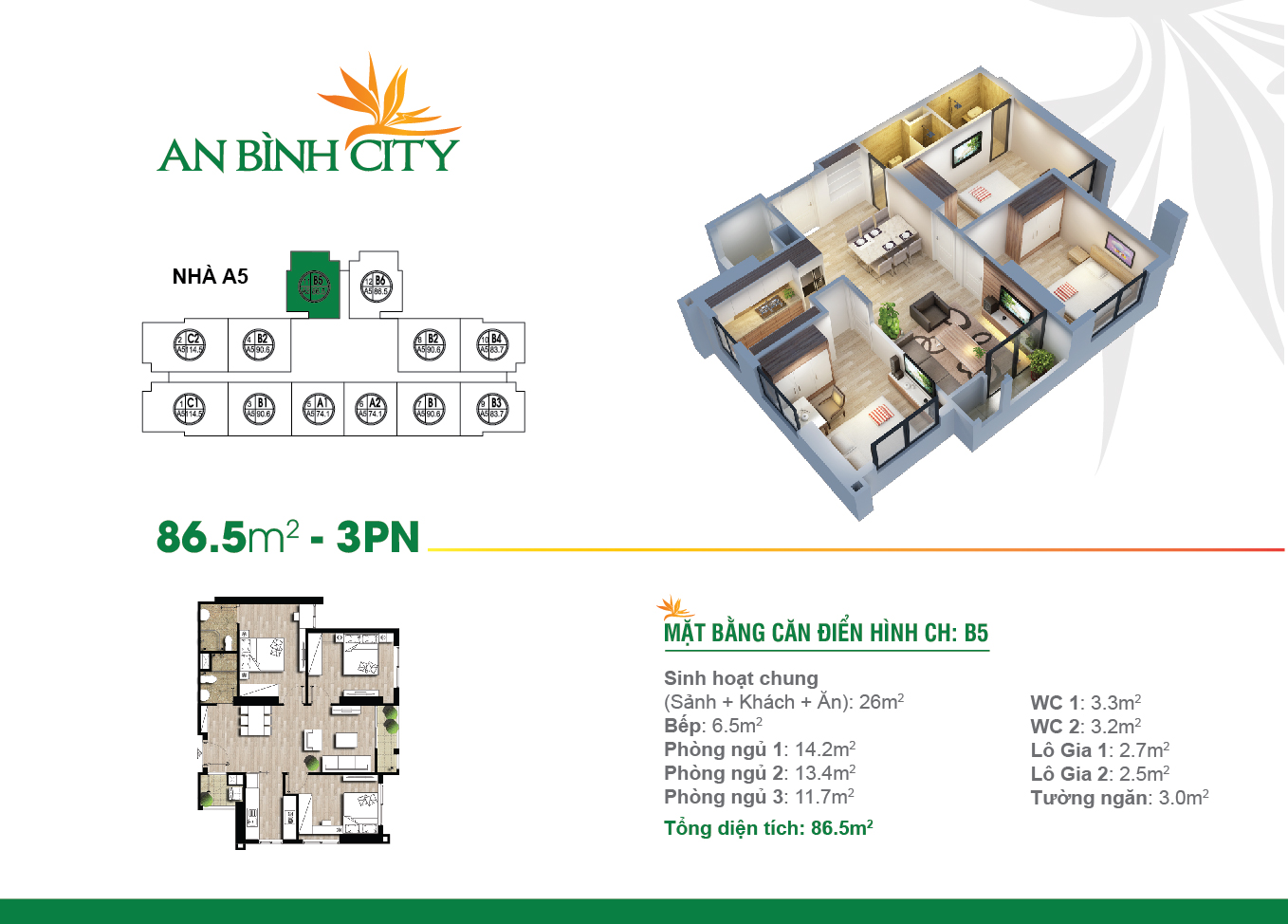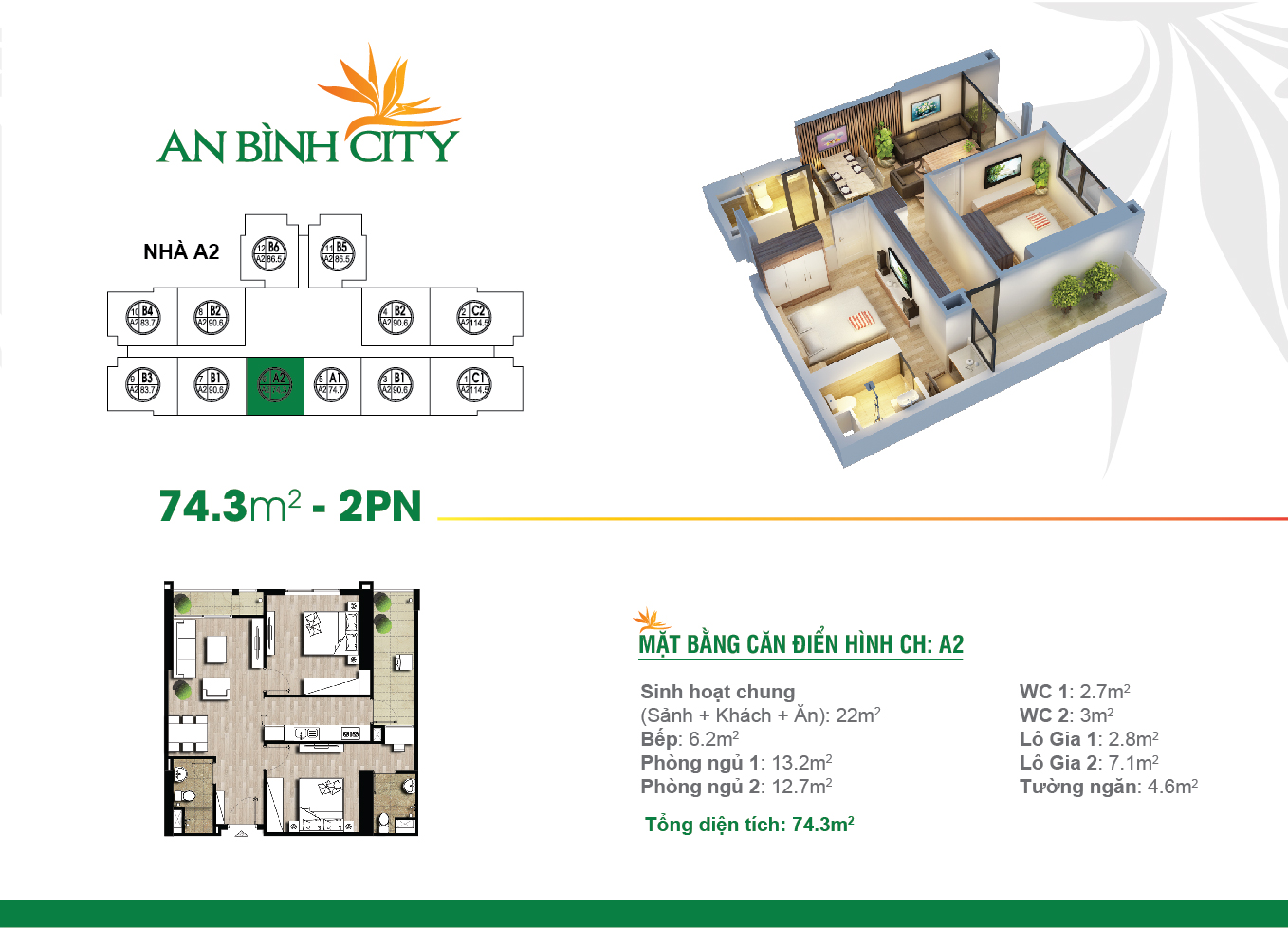 4. PROJECT UTILITIES
The first is the valuable and important appearance is the tree park and the central conditioning lake. This is a remarkable highlight of the project to help bring a fresh and airy living space. Moreover, this is also an entertainment area for residents after hard working hours, an area where the whole family can enjoy together on the lawn or animal-loving owners take their pets away on a stroll.
Next is the shopping mall system, combined with the restaurant system, the coffee shops, the convenience stores ... to help meet the residents' needs and demand for an enjoying and comfortable life.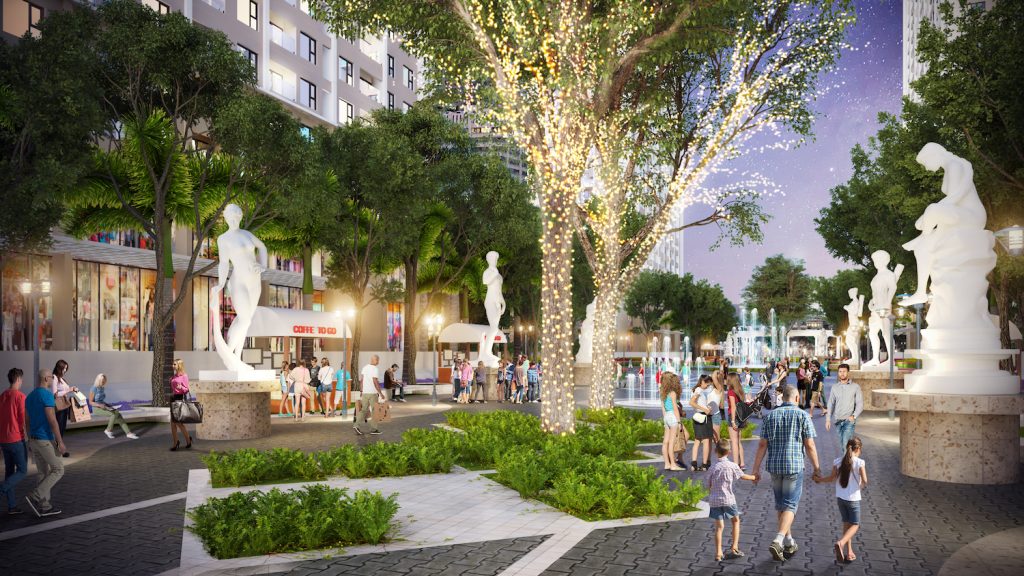 Cannot missed to mention the educational system at the project. With its prime location, the project is adjacent to many schools, from preschool to university. This is really good news for the residents here. Because it is not easy to find a quality place for my children to study. Yet at the project there are many worthwhile options. Certainly it will not disappoint homeowners.
5. CONTACT INFORMATION
With a team of professional and enthusiastic consultants, Tan Long Land is a reliable bridge between customers and investors for more than 16 years. We alwasy try our best to bring the most useful information and opportunities to customers so please find us when you have any request of to finding the most recent and detailed information about An Binh City Apartment or any other project across the country, via:
Hotline: 0987.745.745 or Email: hotline@bdstanlong.vn
Thank you !