APARTMENT FOR RENT DORADO PHU THUONG APARTMENT
D '. El Dorado is considered as a diamond in Hanoi City because this is one of the rare remaining projects in the West Lake area that gathers the elements, the price potential: prosperous feng-shui dragon head location, close to the lake that the future owner can enjoy the fresh air, the NeoClassical beauty design expresses the luxurious style and personality of the future owner.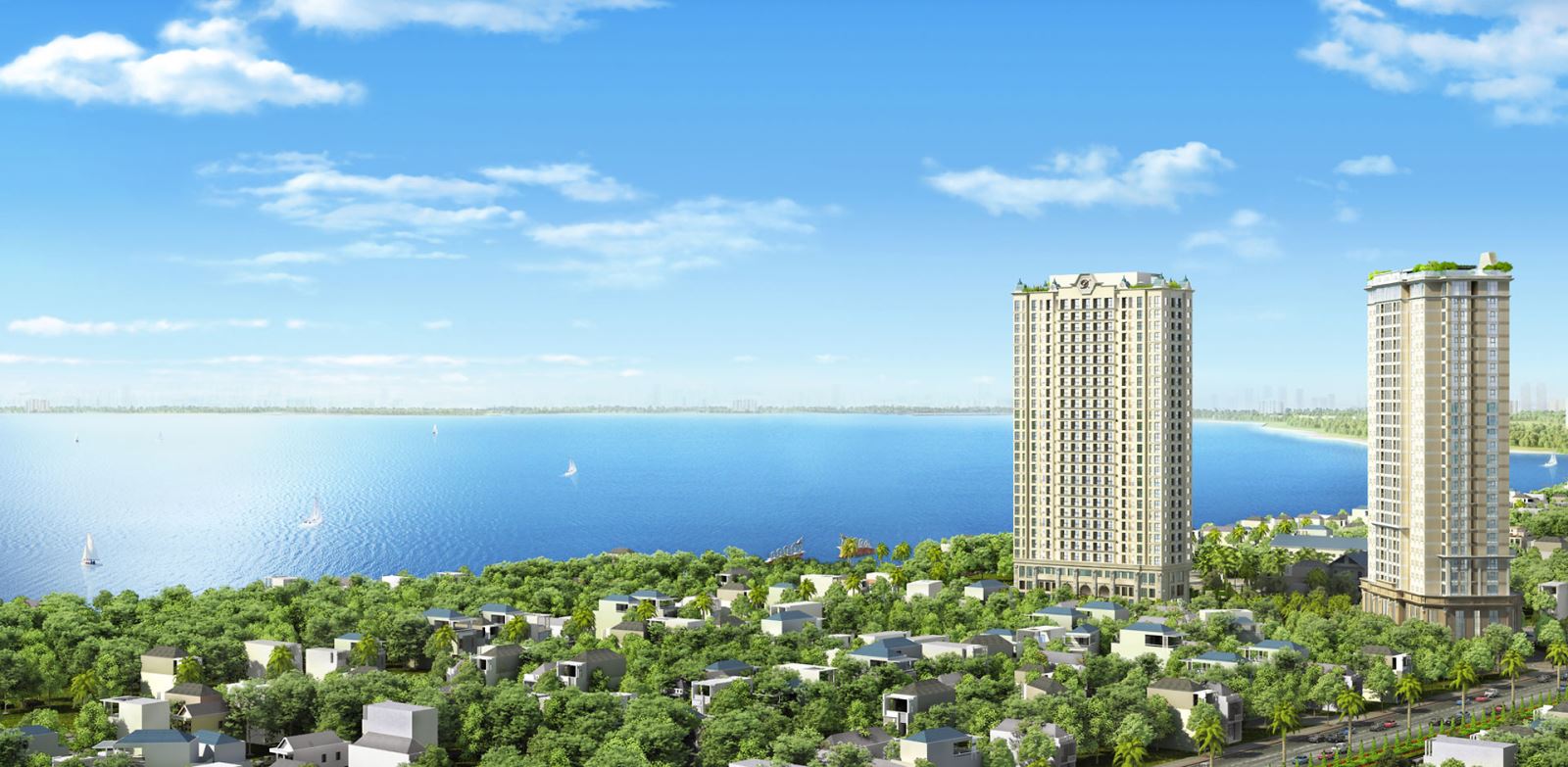 LOCATION OF THE D'EL DORADO PHU THUONG
Tan Hoang Minh's D'El Dorado Apartment is located in a prime location at the duet exchange between Vo Chi Cong and Lac Long Quan, easily drive to Hoan Kiem Lake within 15 minutes' drive, about Noi Bai Airport about 20km, opposite Ciputra urban area, clear view, direct view to West Lake, quiet lakeside space, for a comfortable resort life in the city, the owner of two street-fronts apartment means that the rental values is increasing with time.
In addition, from El Dorado Phu Thuong apartment you can easily travel to the centers of the Capital through major trunk roads such as Nguyen Hoang Ton, Vo Chi Cong, pomelo, Lac Long Quan, Au Co, ... quickly and smoothly.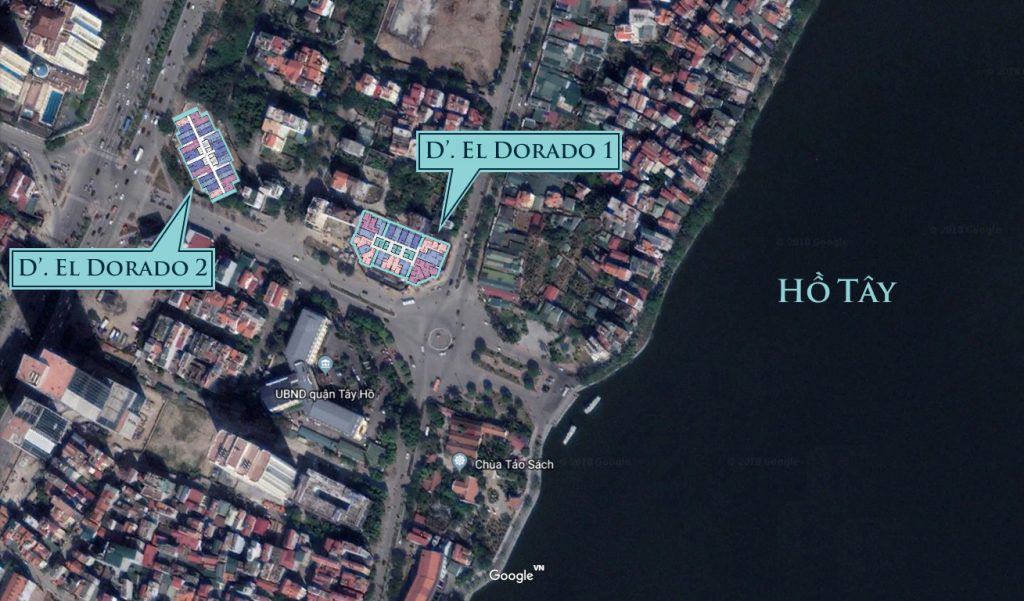 FACILITIES
Facilities reach 5-star level, invested with high-end shopping mall system, new 3-region culinary center full of the best Vietnamese dishes, it will be difficult to find any apartment building like this in the heart of Hanoi. Especially D'El Dorado is surrounded by green trees, rivers and lakes, separate from bushes like the D'El Dorado Premium project. Residents will enjoy the whole fresh and green air of nearly 500 hectares of West Lake water surface, with panoramic picture.
Level 1 + 2 of the project is a shophouse block, very convenient for residents to shop and use high-end amenities: supermarkets, shopping centers, gyms, spa, salt tanks ... to serve the needs of health equipment. Healthy and entertaining for residents right in the building, community living room, hall, management room, high quality kindergarten ..., 24/7 security security with professional surveillance camera, 06 lifts & 01 Elevator, ensure fast work moving.
There will be no sun rays or traffic when you need to buy something or go on a date when you live is the perfect place. Shopping centers, supermarkets downstairs will bring homeowners everyday conveniences in their family apartments. High-end restaurants and cafes are also the place where dating can not be satisfied when the project has a beautiful view to the water of the romantic West Lake.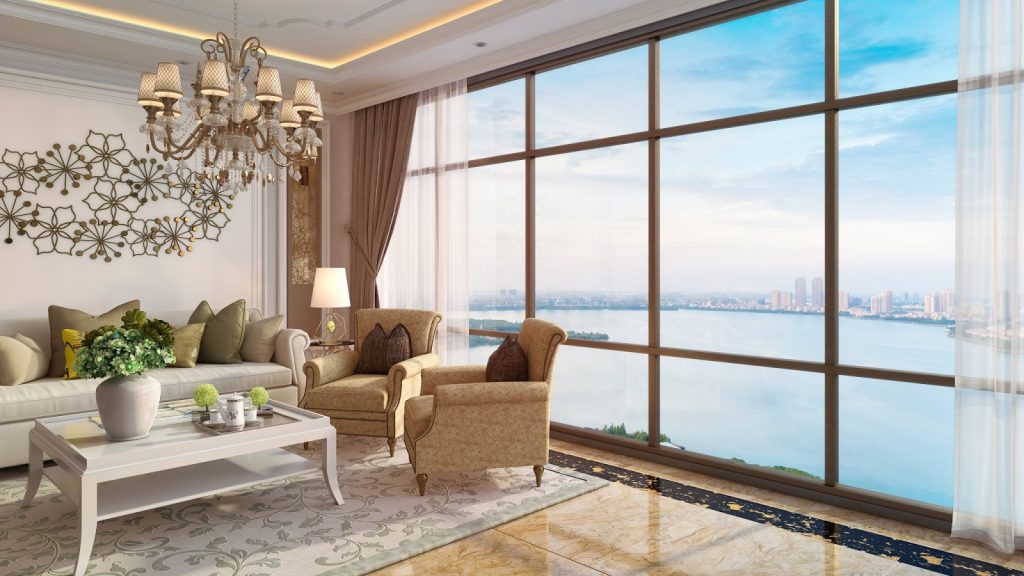 APARTMENT LAYOUT
Designed with classy characteristics but very user-central comfortablity, ​​ensuring maximum usability in accordance with the needs of each family. The spaces are decorated with graphic details and sculptures in European - Neo Classical architectural style, but still have modern and sophisticated features.
Apartment type: 1 - 3 bedrooms, area: 33 - 160m2
Shophouse : 50 - 105 m2
Apartment (50 years ownership): area from 33 - 60 m2
Apartments (long-term ownership): Area from 71 - 160 m2
4th floor - 26th: Apartment for sale
27th floor: 6 Penthouse D'.EL Dorado apartment Area 136 - 249 m2 (2 lakes with swimming pool indoor)
Rooftop: sky bar, rooftop garden, infinity pool, ...
In the direction of "Passion & Perfect", in order to invest in artistic architecture, it is necessary to apply the most modern built-in technology and best quality materials to create an environment that exists with time, meets the criteria of a high-end product.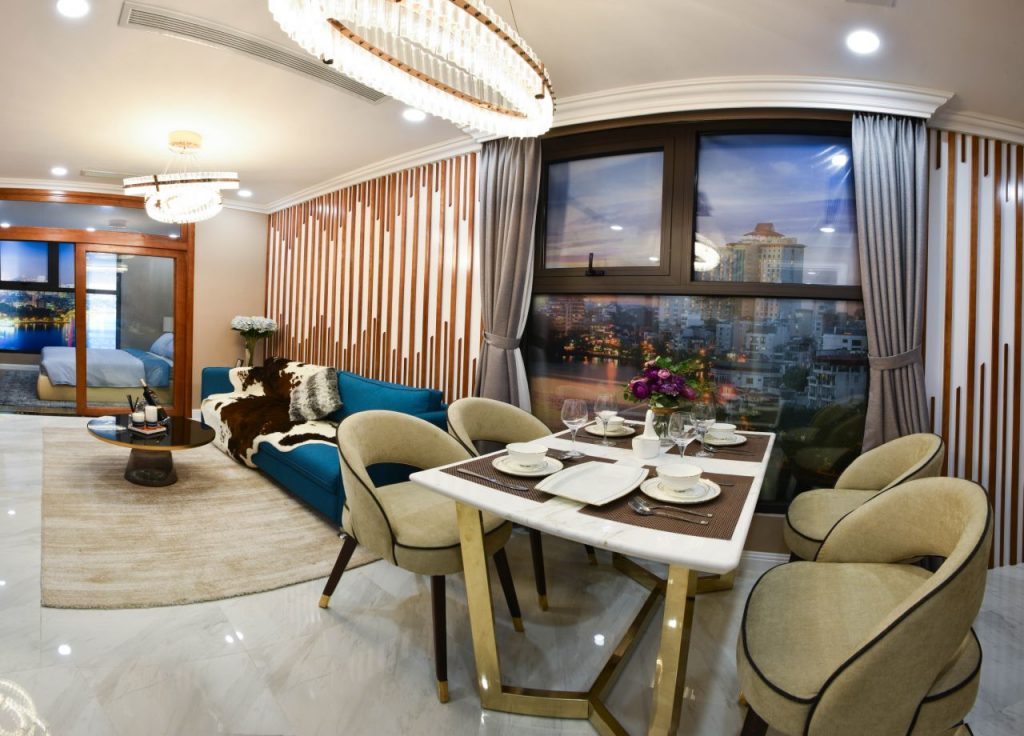 CONTACT INFORMATION
Tan Long Land is providing consulting services for sale and rent of D' El Dorado apartments with reasonable prices. Professional consulting team, enthusiastic, committed to becoming a solid, professional bridge between customers and homeowners, investors. If you have a need to find detailed and latest information on selling / renting D.el Dorado apartments, please contact Tan Long Real Estate Floor for advice and best support.
Hotline: 0987.745.745 or Email: hotline@bdstanlong.vn