VINHOMES TIMES CITY SHOPHOUSES FOR SALE
Shophouse for sale in Vinhomes Times City was first present at the Times City Park Hill project. This is an attractive opportunity for business investment ideas or trading. Vinhomes Times City was built with a vision to be a modern Singapore-style urban area.
1. THE OVERVIEW OF VINHOMES TIMES CITY
Vinhomes Times City was built with a vision to be a modern Singapore-style urban area. Apartments and shophouses at Times City are designed to bring a luxurious, classy living space with a full range of 5 * utilities for residents feel comfortable to live and enjoy the most luxurious life.
• Investor: Vingroup Group
• Total project land area: 36 ha
• Construction density: About 20%
• Scale of development: 23 apartment buildings & 10 low-rise apartment buildings
Product photos at the project: High-end apartments and shophouses for sale in Vinhomes Times City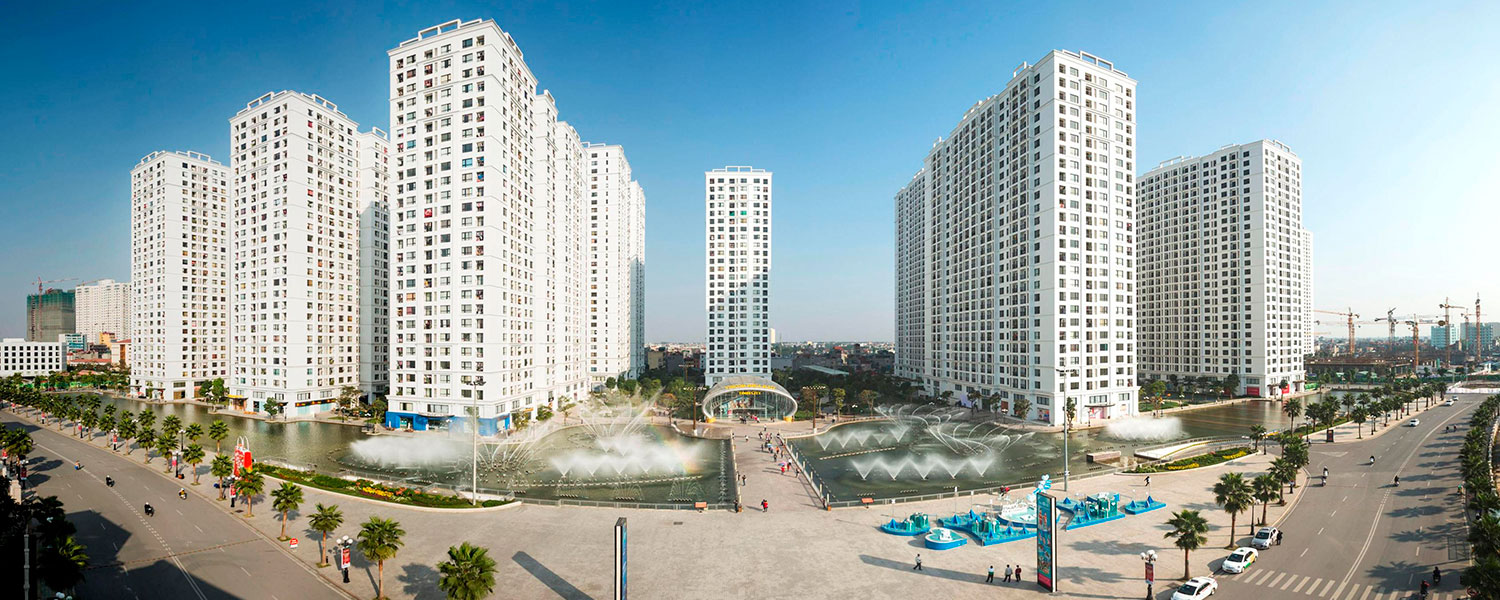 2. PROJECT LOCATION
Located in the 36ha golden land on Minh Khai Street - Vinh Tuy Ward - Hai Ba Trung District - Hanoi, Vinhomes Times City Shophouses for sale is a worth place to live. Not only being built on a spacious territory but also this place an extremely convenient for traveling and moving. From the project, it takes only 15 minutes to :
Dive into the crowded and bustling old town, the centre of Hanoi

Also easily to commute to many universities in Vietnam like: University of Technology, University of National Economics, Vietnam University of Civil Engineering, ….

Move to the central provinces via Giai Phong Street, or neighboring provinces of Hanoi such as Hung Yen, Hai Phong, Bac Ninh ... via highway 5B.
Indeed, from here you can not just easily to move to the working place, commercial and service centers but also convenient to move to neighboring provinces, business trips or weekend picnics.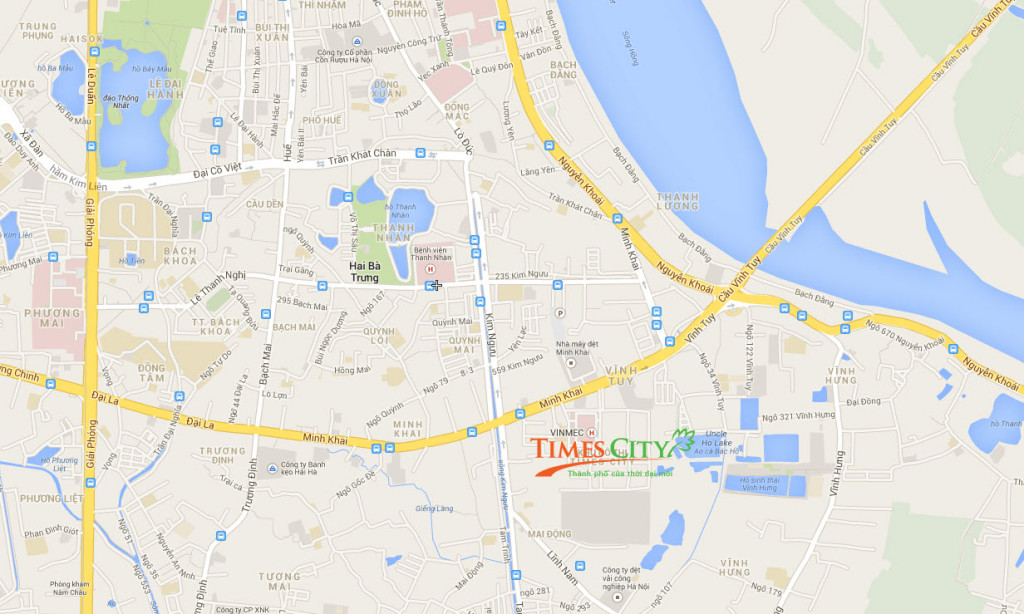 3. PLAN OF THE PROJECT
The Vinhomes Times City project is developed with 03 main phases:
Phase 01: 12 buildings have been erected, which are T1 to T11 and T18. 2 office builings have been erected including Tower 1 and Tower 2 along with Vinschool, Vinmec medical hospital and Vincom Mega Mall Shopping Center.
From your apartment you can enjoy a panoramic view when opening the door to welcome the fresh air of wind and sunshine into the room. Moreover, customers can also watch the festivities on the water from the apartment without having to struggle between the crowd. Phase 01 also builds T11 building which is considered the most beautiful building in the project. Apartments in T buildings are designed with diverse from 01 to 04 bedrooms. Suitable for many different customers. In addition, the residents here are also the first customers to use the 5 * facilities of the project.
Phase 02: 7 apartment buildings including Park 1 to Park 8. The buildings in phase 02 are smart apartment products. Designed to bring convenience, freedom to customize the apartment and the greatest possible convenience for homeowners. Apartments at the Park building are designed with types of apartments from 01 bedroom to 04 bedroom. The area of the apartments stretches from 44 - 143m2.
Phase 03: Build the remaining 04 apartment-buildings, from Park 9 to Park 12. At the same time, Vinschool is also projected to be expanded. When living here, customers can enjoy the whole utility system that has been completed and put into use. In addition, the apartments in this period are also in the Park building - Smart Home apartments. These advantages promises to be the most wonderful apartments for homeowners.
• Besides, in 2016, Vingroup added 10 more shophouses, increasing the convenience of the area as well as creating attractive profit potential for investors.
• In 2018, Vingroup built a 7-storey office building next to Vinschool. Then till 2019, it will be a 25-storey office building in the T14 area.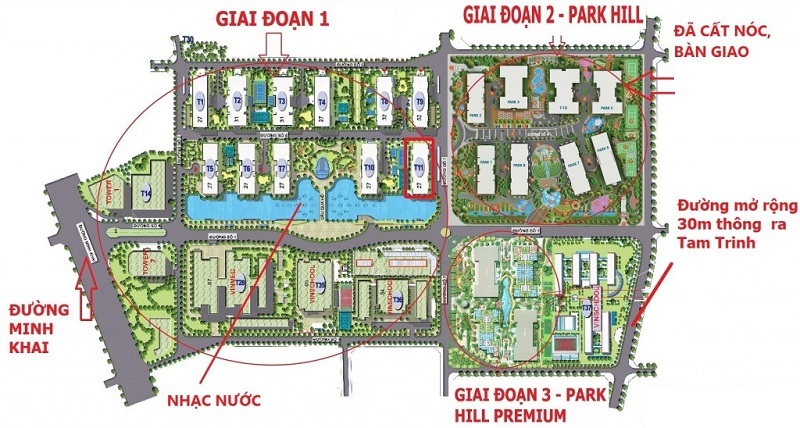 4. VINHOMES TIMES CITY FACILITIES
A great urban like Vinhomes Times City, the amenities are equally majestic.
The first is the education and health care system of Vinschool inter-school and Vinmec hospital. This is probably the optimal solution for homeowners living in the project. Now no longer do you have to worry about education as well as the health of family members anymore when living in Vinhomes Galaxy.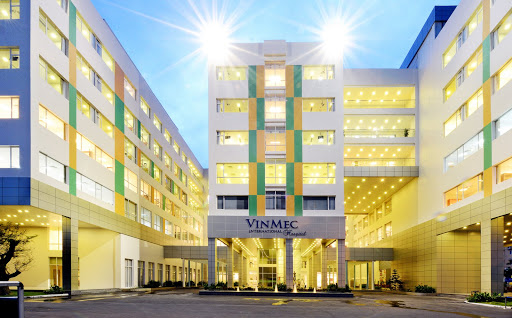 Next is Vincom Mega Mall commercial center. This centre is built extremely large with the main gate located between the central square and up to 10 auxiliary gates. With an area of more than 200,000m2, this place fully converges all the utility needs of customers. From shopping for brands, luxury goods, to popular products for everyday life, or watching movies, playing video games ... you can do it all just inside your conveniene and luxury residence.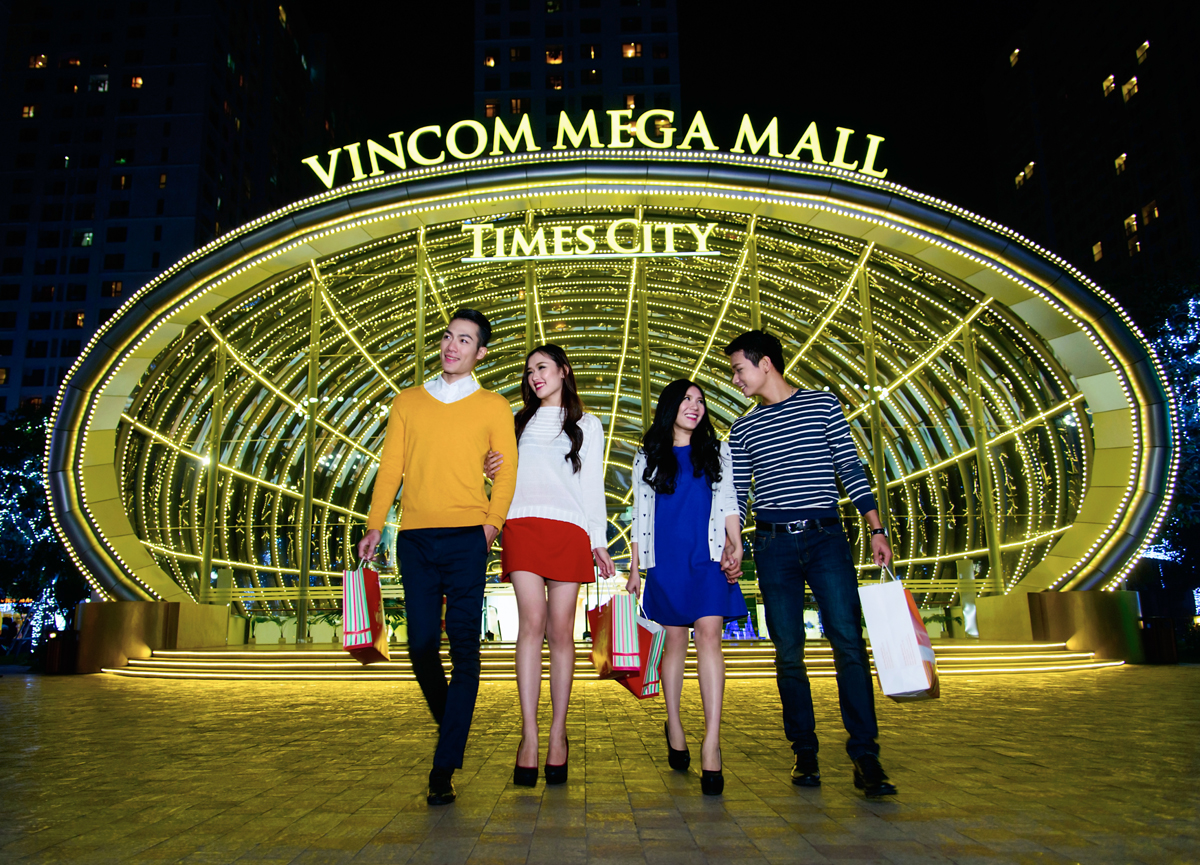 If customers do not like indoor activities, they can choose outdoor entertainment facilities such as: outdoor music performance, sports complex, tennis court, basketball, green parks ... All needs your needs are met at the foot of the building. Now you can rest assured to enjoy a fully equipped and 5* class life.
5. CONTACT INFORMATION
Tan Long Land - The trusted Real Estate Agent in Hanoi is committed to becoming a solid bridge between customers and investors. We provide you a wide range of Hanoi housings list, Vietnam properties for sale and for rent, and regional housing services including apartments, serviced apartments, houses, shophouses, villas, and commercial real estate products, with a team of professional and enthusiastic consultants who can speak English, Korean, Chinese, ...For real tours and inspection of the property of shophouses for sale in Hanoi VinhomesTimes City or any real estate properties across the country - don't hesitate to contact us !
Find us for fastest service and no worry at all.
Website: bdstanlong.com.

Hotline: 0987.745.745 or email: hotline@bdstanlong.vn

Address: 39B Xuan Dieu, Tay Ho, Hanoi.
See more: