Apartments for sale in Sunshine Golden River - Quick deals in 2023
Apartments for sale in Sunshine Golden River - Bringing "resort-style living" inspiration into contemporary architectural art in each house. Each apartment doesn't stop at luxury and private space but also expresses the special touch for each prestigious owner, which draws as a masterpiece of artwork.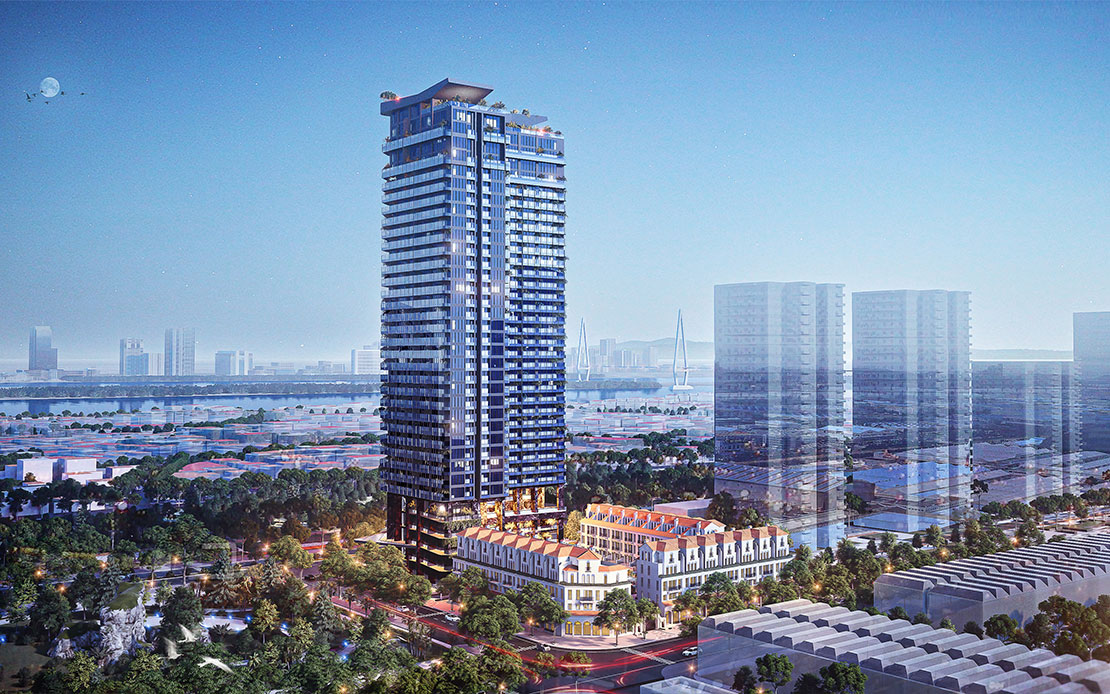 Information on apartments for sale in Sunshine Golden River
Sunshine Golden River is a housing project developed by Sunshine Group. The apartments for sale in Sunshine Golden River are made available for both domestic and foreign purchase and ownership. According to the draft amendment to Vietnam's Housing Law, foreigners can purchase and own a maximum of 30% of the total number of apartments in a building.
Overview of Sunshine Golden River project
+ Official name: Sunshine Golden River
+ Masterplan: 9.004sqm
+ Total construction area: 66.727,4sqm
+ Registered investment: 1,504 billion
+ Floor area:
Low-rise area: 5.022sqm

High-rise area: 3.982sqm
High-rise area:
Quantity: 217

3 floors of basements

3 floors of shophouse

2 floors of utilities

30 floors of apartments
Low-rise area:
Quantity: 27

1 basement and 5 floating floors
Great feng-shui brings more prosperity from Sunshine Golden River apartments' location
Sunshine Golden River is at the "center of great feng-shui" made by the poetic Red River and graceful West Lake, which draws the most prosperous flows in Hanoi. Sunshine Golden River sets a prime location in the inner capital, next to Ciputra urban area. Its precinct in the heart of Hanoi and just moments from West Lake is one of the most popular for luxury living in Hanoi.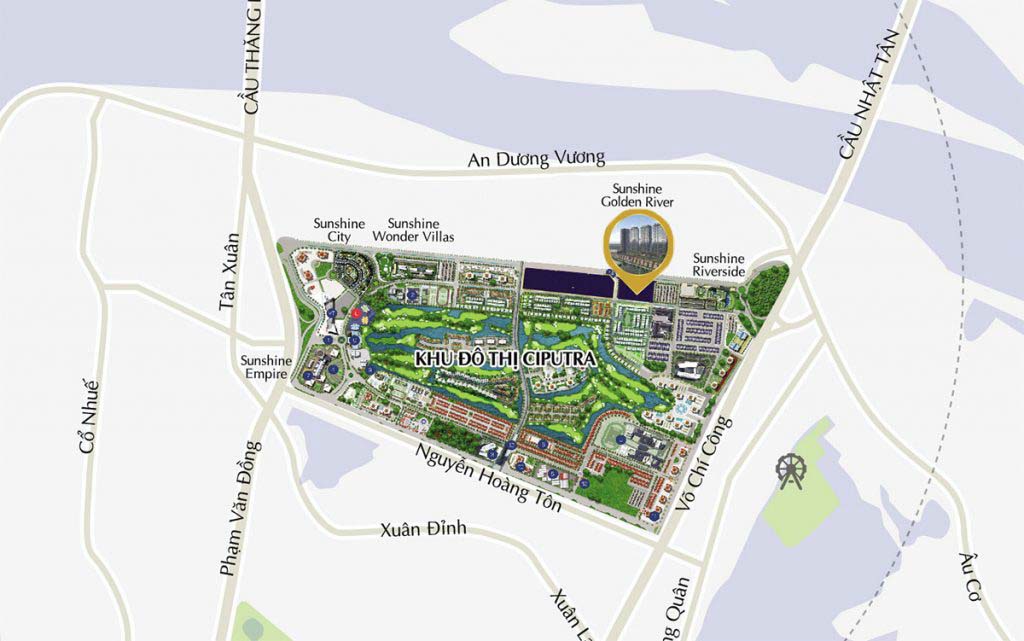 Sunshine Golden River apartments are far from 1km to West Lake Water Park

It's from 9km to Hoan Kiem Lake

It just a few minutes to get to the Valley of Flowers

It takes 5 minutes to come to Nhat Tan Bridge
Apartments for sale in Sunshine Golden River - Luxury design in each home
From each apartments for sale Sunshine Golden River, you can have a chance to take a strong flavor of a stunning sunset with a panoramic view of West Lake, the Golf Course, or the city. The most special-touch mark of Sunshine Golden River is a sense of "greenery living," a modern standard that elites always look for in their houses close to nature. Specifically, homes have gardens in the clouds, embraced by the sky, sun, and wind, creating a living space filled with excitement, creative energy, and sublimation.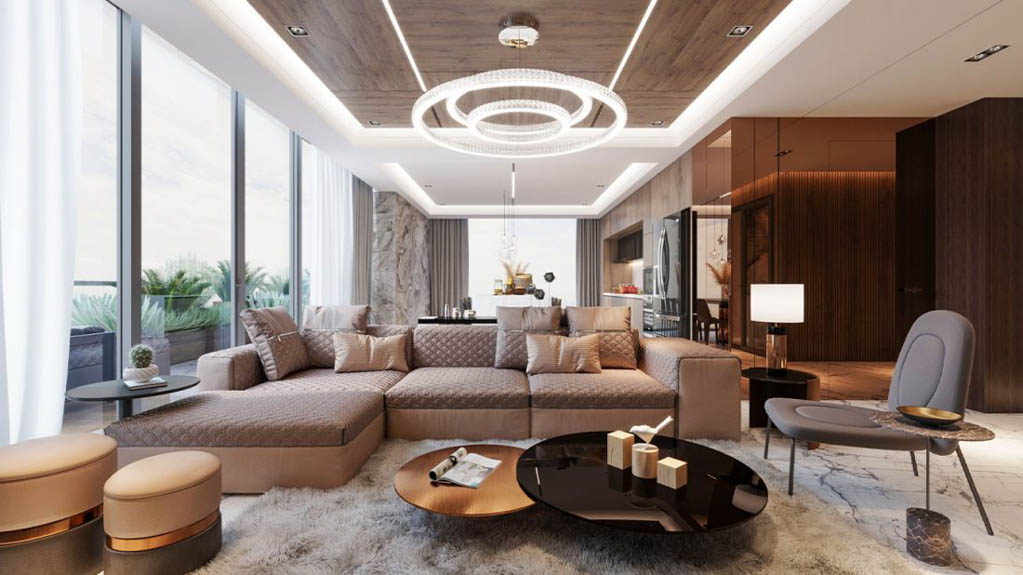 The architecture of Sunshine Golden River is created to blend perfectly into the area. The aesthetics and sophistication meticulously show personality in your home design.
Innovative apartment design and furniture standards from famous Italian brands bring luxury and satisfy the desire to enjoy the most lavish and show the owner's individuality.
5-Star amenity array that residents can experience when living in Sunshine Golden River apartments for sale
1. Inter-area walking path

2. Outdoor swimming pool

3. GAZEBO

4. garden

5. BBQ GARDEN

6. Outdoor children's play area

7. Shophouse

8. Sunshine Maple Bear Kindergarten (Floor 1-2-3)

9. Children's play area (2nd Floor - Kindergarten)

10. Sunshine Mart (Floor 1-2-3)

11. S Plus Café

12. Swimming pool
All technology utilities from the Smart Home system, Face ID face recognition, and digital video bell,... ensure comfort, absolute security, and luxurious life for all residents.
If you put a lot of attention on seeking value-add opportunities, apartments for sale in Sunshine Golden River are sound investments that you shouldn't miss out.
Tan Long Homes is a full-service sales agency specializing in the marketing and renting/selling off-the-plan residential developments throughout Hanoi's most sought-after locations.
Website: bdstanlong.com.
Hotline: 0987.745.745 or email: hotline@bdstanlong.vn
Address: 39B Xuan Dieu, Tay Ho, Hanoi.
Read more:
Apartments for sale in Heritage West Lake
Data coming soon!