APARTMENTS FOR RENT IN VINHOMES METROPOLIS
Vinhomes Metropolis is a 5-star luxury apartment building for rent with two sides of the project adjacent to Lieu Giai and Kim Ma streets in Ba Dinh district in the center of Hanoi city. You need to rent Metropolis Apartment - The project with scale, utilities, and quality service is No. 1 in Hanoi. We have 100 apartments for rent in Metropolis by the Landlord. The following is a list of some Metropolis apartments that need to be rented urgently:
OVERVIEW OF VINHOMES METROPOLIS PROJECT
Project name: Vinhomes Metropolis

Investor: Vietnam Investment and Consulting Joint Stock Company (belonging to Vingroup)

Location: No. 29 Lieu Giai, Ngoc Khanh Ward, Ba Dinh District, Hanoi

Scale of development: 3 apartment buildings (M1 - M2 - M3), 2 office buildings, Vinschool inter-school system, Vincom commercial center

Type of housing: 1571 modern apartments, 5 penthouses, 11 sky villas

Time to start: 2016

Handover time: December 2018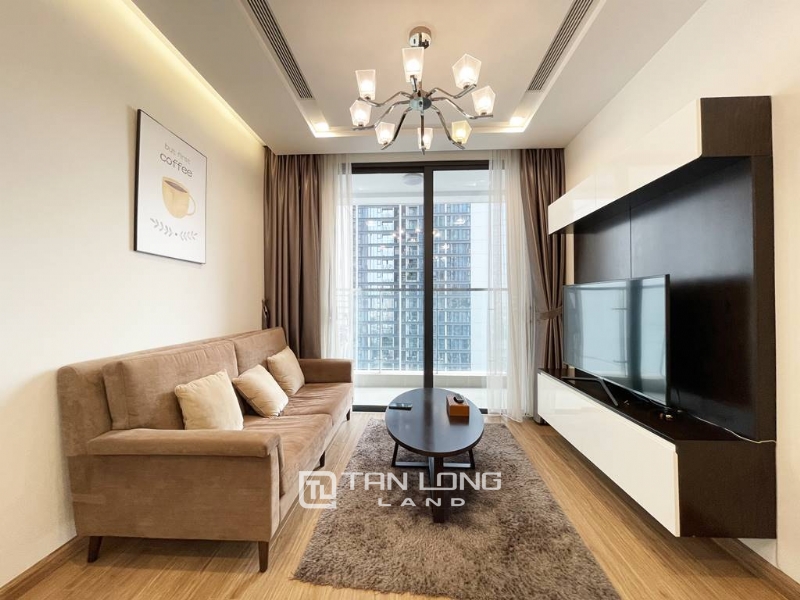 UNIQUE LOCATION OF VINHOMES METROPOLIS LIEU GIAI
Vinhomes Metropolis has an extremely expensive location located at No. 29 Lieu Giai, Ngoc Khanh Ward, Ba Dinh District, Hanoi. This is a central golden location with super connectivity to key areas of the city center.
International political and diplomatic agencies: Embassy of Japan, Embassy of Korea, Embassy of the Netherlands, Van Phuc diplomatic area,....

Quality schools: RMIT International School, Hanoi International School, Singapore International School,...

Prestigious hospitals: National Children's Hospital, Hospital of Transport, Central Hospital of Obstetrics and Gynecology,....

Entertainment and entertainment spots: Lotte Center, Daewoo Hotel,...
Also because of its extremely convenient location, Vinhomes Metropolis is always the first choice for those who are looking to rent an apartment in the center of Hanoi.
5 STAR LUXURY APARTMENT AT VINHOMES METROPOLIS HANOI
Vinhomes Metropolis Hanoi includes 3 apartment buildings M1 - M2 - M3 with 41-45 floors high. The project owns hundreds of apartments for rent in Vinhomes Metropolis with areas ranging from 49 - 146 m2 (1-4 bedroom apartments), 214 - 281m2 (Penthouse type) and 279 - 499m2 (Sky Villa type). The apartment design is extremely optimal with full of light, airy and spacious rooms. The interior is extremely modern with imported international equipment.
Renting an apartment at Vinhomes Metropolis Hanoi will really feel extremely comfortable when living in a 5-star apartment with full amenities, just bring your suitcase and move in.
PROFESSIONAL UTILITIES AND SERVICES AT VINHOMES METROPOLIS
As one of the leading reputable investors in the field of developing high-end apartment projects in Vietnam, Vingroup brings to customers the experience for residents of extremely professional utilities and services. .
What utilities and services are available at Vinhomes Metropolis?
| | |
| --- | --- |
| 1. Standard swimming pool | 16. Aquatic vegetation |
| 2. Relaxing tank | 17. Floating Lounge Area |
| 3. Child pool | 18. Covered walkways |
| 4. Sliding bridge | 19. Versatile lawn |
| 5. Fountain | 20. Green garden |
| 6. Playground with landscape | 21. Landscape wall |
| 7. Lounge lounge cafe covered | 22. Sculpture in the grass |
| 8. Lounge lounge cafe outdoors | 23. Waterfall |
| 9. Interactive fountain | 24. Floating garden |
| 10. Landscape of 3 gardens | 25. Photo corner |
| 11. Flower arch gate | 26. Sightseeing hut |
| 12. Seats with arches | 27. Children's playground |
| 13. Foot massage promenade | 28. Tree tub |
| 14. Outdoor sports area | 29. Water walk |
| 15. Sculpture in floating garden | 30. BBQ Garden |
With the above facilities and services, the investor Vingroup will bring to tenants of Vinhomes Metropolis apartments an upper-class life and the experience of a luxury residence in the heart of Hanoi city.
Tan Long Land - The trusted Agent of Real Estate in Hanoi is committed to becoming a solid bridge between customers and investors. We provide you a wide range of Hanoi housings list, Vietnam properties for sale and for rent, and regional housing services including apartments, serviced apartments, houses, shophouses, villas, and commercial real estate, with a team of professional and enthusiastic consultants who can speak English, Korean, Chinese,... For real tours and inspections of the property or apartments for rent in Vinhomes Metropolis or any real estate properties across the country - don't hesitate to contact us!