APARTMENTS FOR RENT IN NGOAI GIAO DOAN COMPLEX
The project of housing complex of N01, N02, N03, N04 is designed with very low building density of about 30-33% and the rest are public works. The buildings are spatially oriented, ensuring that they do not interfere with the visibility of buildings, to reduce energy consumption, so that natural light and ventilation are maximized.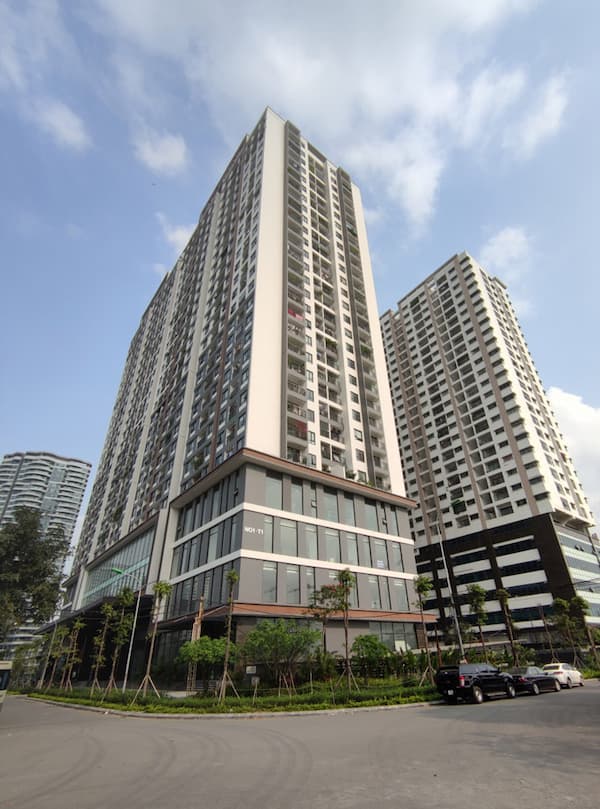 All of the 23-storey condominium apartments are 21 to 45 stories high. Inside:
Area N01 Ngoai Giao Doan consists of 8 apartment buildings from T1 to T8

Area N02 Ngoai Giao Doan consists of three buildings from T1 to T3 with the height of 22-25 floors

Area N03 Ngoai Giao Doan consists of 8 courts arranged from T1 to T8 with height from 21 to 31 floors

Area N04A Ngoai Giao Doan consists of two 23 storey buildings

Area N04B Ngoai Giao Doan consists of two towers T1 and T2 with a height of 28 floors
UTILITIES OF APARTMENTS FOR RENT IN NGOAI GIAO DOAN
There are many facilities that are available in the complex. Apartments for rent in Ngoai Giao Doan is one of the best choices for foreigners when they have need of renting apartments, shophouses.
Modern swimming pool

The system of kindergarten to high school with good teachers and foreign teachers

Green park around the large project to create a fresh and relaxed feeling for the residents

Supermarket - Trade Center: consists of a supermarket - shopping center to serve the residents in shopping and entertainment.

Children's play area indoor and outdoor

Restaurants - Cafe

Drugstore

Community Facilities: Gym, Spa, strolling, sport, soccer, tennis, serving the needs of the residents.
Tan Long Land - The trusted Agent of Real Estate in Hanoi is committed to becoming a solid bridge between customers and investors. We provide you a wide range of Hanoi housings list, Vietnam properties for sale and for rent, and regional housing services including apartments, serviced apartments, houses, shophouses, villas, and commercial real estate, with a team of professional and enthusiastic consultants who can speak English, Korean, Chinese,... For real tours and inspections of the property or apartments for rent in Ngoai Giao Doan or any real estate properties across the country - don't hesitate to contact us!
See more: