Finding Your Perfect Home: Apartments for Rent in Bac Tu Liem
Are you in search of the perfect apartment in Bac Tu Liem, Hanoi, Vietnam? Look no further! Tan Long Land is your trusted partner for discovering a diverse range of apartments for rent in Bac Tu Liem that align with your unique preferences and budget. Whether you're a young professional, a family, or a student, we have the ideal living space waiting just for you.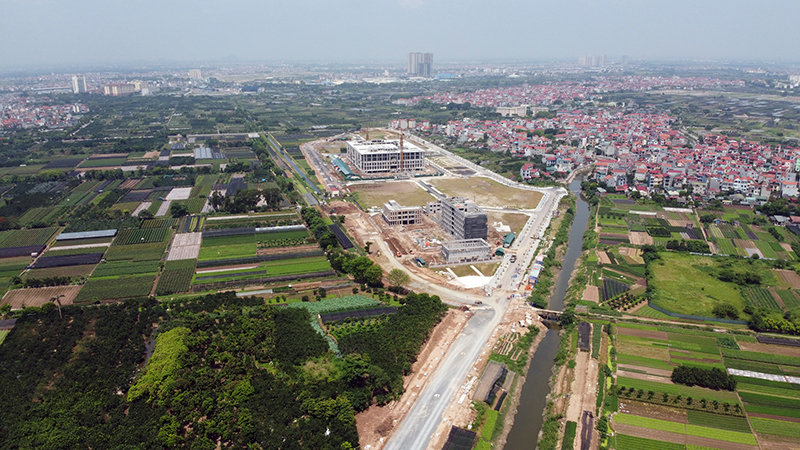 Why Choose Bac Tu Liem?
Bac Tu Liem is an emerging district in Hanoi, celebrated for its modern amenities, well-planned infrastructure, and thriving community. Here are some compelling reasons why renting an apartment for rent in Bac Tu Liem might be the best decision you can make:
Prime LocationBac Tu Liem's strategic location ensures that you have convenient access to Hanoi's city center and other key areas. This means you'll enjoy the ease of commuting to your workplace, educational institutions, and recreational hubs without the hassle of long travel times.
Affordable Living
At Tan Long Land, we understand the importance of budget-friendly living. Our apartments for rent in Bac Tu Liem offer excellent value for your money. We provide options designed to meet various financial considerations without compromising on quality and comfort.
Modern Comforts
Experience modern living at its finest. Our apartments come equipped with contemporary amenities that enhance your daily life. Expect features such as efficient air conditioning, high-speed internet, secure parking, and much more.
Proximity to Necessities
Our apartments for rent in Bac Tu Liem are strategically located near supermarkets, schools, hospitals, and public transportation options. This ensures that your daily necessities are within easy reach, making your life in Bac Tu Liem convenient and stress-free.
Tan Long Land's Apartments: Your Path to Serenity
Tan Long Land takes great pride in providing you with a diverse selection of apartments to choose from. Our range includes studio apartments, one-bedroom, two-bedroom, and more, ensuring that you find a space that perfectly aligns with your lifestyle and preferences.
Whether you prefer a cozy, intimate apartment or a spacious, family-oriented one, we have options to cater to your unique needs. Our apartments for rent in Bac Tu Liem are thoughtfully designed to maximize your comfort and convenience, ensuring that you truly feel at home.
Contact Information
Ready to embark on your journey to find the perfect apartment for rent in Bac Tu Liem? We're here to assist you every step of the way. Reach out to us today and discover the comfort, convenience, and modern living that Bac Tu Liem has to offer.
Don't let this opportunity pass you by. Secure your dream apartment in Bac Tu Liem with Tan Long Land today, and unlock a world of comfort and convenience in this burgeoning district. We eagerly await the opportunity to help you find your new home! Your dream apartment in Bac Tu Liem awaits; let's make it a reality together. Your comfort, convenience, and happiness are our top priorities.
=> See more