Your Perfect Home Awaits: Apartments for Rent in Nam Tu Liem
Nam Tu liem is newly established district in Hanoi, in 2013. The district is on the south of the city with 32,27 km2 and 327.984 people. It is fast growing district and the new construction arise quickly. Many companies set up the offices in the district. Korean community choose the district as favorite living quarter. So the rental requirements are always high.
Are you on the hunt for the ideal apartment for rent in Nam Tu Liem, Hanoi, Vietnam? Look no further! Tan Long Land is your trusted partner for discovering a wide array of apartments for rent in Nam Tu Liem that suit your unique preferences and budget. Whether you're a young professional, a family, or a student, we have the perfect living space waiting for you.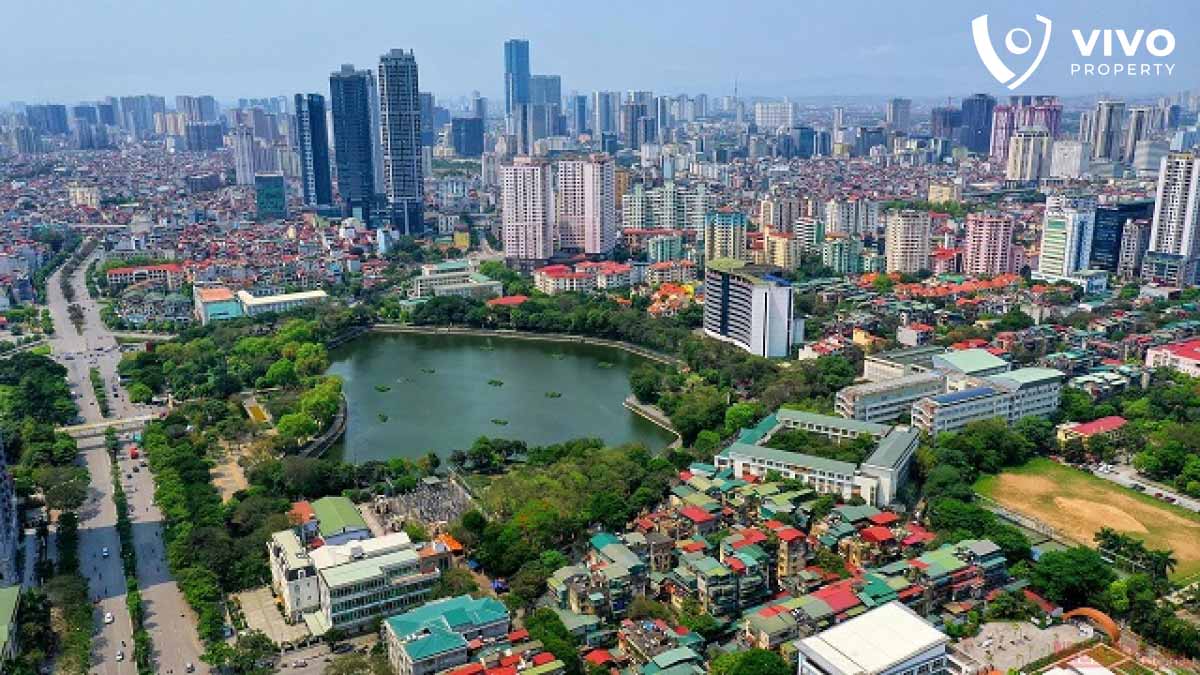 Why should you choose apartments for rent in Nam Tu Liem?
Nam Tu Liem is a dynamic and rapidly developing district in Hanoi, celebrated for its modern infrastructure, excellent amenities, and a vibrant community. Here are compelling reasons why you should consider renting an apartment in Nam Tu Liem:
Nam Tu Liem's strategic location ensures that you have easy access to Hanoi's city center and other key areas. This means you'll enjoy the convenience of reaching your workplace, educational institutions, and entertainment spots without the hassle of long commutes.
At Tan Long Land, we understand the importance of budget-friendly living. Our apartments for rent in Nam Tu Liem offer excellent value for your money. We provide options designed to meet various financial considerations without compromising on quality and comfort.
Experience modern living at its finest. Our apartments for rent in Nam Tu Liem come equipped with contemporary amenities to enhance your daily life. Expect features such as efficient air conditioning, high-speed internet, secure parking, and much more.
4. Proximity to Essentials
Our apartments are strategically positioned near supermarkets, schools, hospitals, and public transportation options. This ensures that your daily needs are within easy reach, making your life in Nam Tu Liem convenient and stress-free.
Tan Long Land's Apartments: Your Gateway to Comfort
Tan Long Land takes immense pride in providing you with an extensive selection of apartments to choose from. Our range includes studio apartments, one-bedroom, two-bedroom, and more, ensuring that you find a space that seamlessly aligns with your lifestyle and preferences.
Tenants can easily find the apartments from 2 bedrooms, 3 bedrooms, 4 bedrooms in many newly finished apartment buildings as Keangnam apartment , Green park tower, The garden, The Manor... Many more small sizes apartments build and operated by individual owners.
However, it is difficult to rent 1 bedroom apartments in Nam Tu Liem as most owners designed and built apartments with 2 bedrooms as the smallest sizes.
It is easy to find the amenities and facilities around the district, tenants can find the shopping malls in Keangnam, the garden, My dinh - Song da as the convenient and comfortable places, they also can easily find the shops, cafeterias, restaurants, banks, Korean schools, Japanese school in the locality.
There are some new apartment buildings in the District which just in operation as Golen Palace apartments: Golden Palace apartments are brand new, good quality and design apartments with the sizes from 2 to 4 bedrooms, fully furnished and many apartments are rented by real owners and landlords.
Contact Information
Ready to embark on your journey to find the perfect apartment in Nam Tu Liem? We're here to assist you every step of the way. Reach out to us today and discover the comfort, convenience, and modern living that Nam Tu Liem has to offer.
Tan Long Real Estate has office in My Dinh, we manage the properties and rental there. We not only help tenants to rent the property, the lease-long contact between tenant and landlord is away well maintained. In any urgent case, our maintenance staff always attend at your house to help in solving the problem.
We can meet all your real estate requirements in term of locations, duration, budgets.
If you have any housing inquiry, send to us to get the quotation by our requirements, al inquiry sent to
Hotline: 0989.734.734
Email: hotline@bdstanlong.vn
Website:

bdstanlong.com
Don't let this opportunity pass you by. Secure your dream apartment for rent in Nam Tu Liem with Tan Long Land today, and unlock a world of comfort and convenience in this thriving district. We eagerly await the opportunity to help you find your new home!
=> See more