Villas for sale in Vinhomes Smart City
As part of the development strategy of world-class real estate projects and constantly improving the quality of life for Vietnamese people, Vinhomes Joint Stock Company has officially announced the great Vinhomes Smart City project. The project is planned on a total area of ​​280ha based on Singapore's Modern - Modern Urban Development model, bringing a dynamic, convenient life to all residents.
Vinhomes Smart City villa belongs to the most classy low-rise housing subdivision in Vinhomes Smart City urban area. This location is considered a 5-star standard utility paradise, bringing a unique attraction that is difficult to find in other projects. The information below is about villas for sale in Vinhomes Smart City.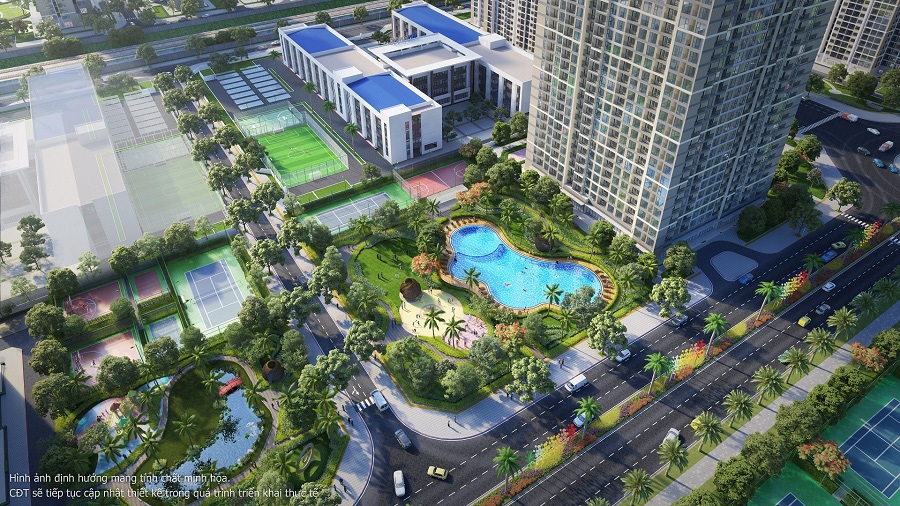 1 / Overview of Vinhomes Smart City project
Project name: Vinhomes Smart City (old name: VinCity Sportia)
Investor: Vingroup
Construction unit: Coteccons
Operation and management unit: Vinhomes
Location: Located in 2 wards Tay Mo and Dai Mo, Nam Tu Liem district, Hanoi
Type of development: Apartment, Shophouse, Villa adjacent
Project scale: 280.69ha
High-rise apartment building: 274,000m2 - 58 high-rise apartment buildings
Low-rise area: 28,000m2 - 98 adjacent villas and low-rise shophouse
Area of ​​parks and trees: About 55 hectares
Area of ​​the regulation lake: About 7.33ha
Area of ​​basement for parking: 40ha - 05 floating parking zones.
Apartment area: 30 - 100m2 (1 - 3 bedrooms)
Handover time: Quarter II / 2020
2 / Location of Vinhomes Smart City urban area
Vinhomes Smart City Tay Mo Dai Mo is located in Tay Mo and Dai Mo, Nam Tu Liem District, close to Thang Long - Tran Duy Hung Boulevard near Big C Hanoi (Km No. 6,7,8 Avenue Thang Long, belonging to 2 wards Tay Mo - Dai Mo in Nam Tu Liem district), Hanoi city.
The project has an extremely class position. When this is the leading satellite urban area in the west of Hanoi capital. Future projects will welcome a strong wave of migration to the west. With the proximity to the new economic and administrative center of the capital, the project will surely become extremely hot on the Vietnamese real estate market.
Located next to Thang Long Boulevard

5 km from National Convention Center

5 km from Big C supermarket

Far from Trung Hoa Nhan Chinh center 5 km

6 km from urban districts

It is 4.5 km from some projects of Vinhomes

30 km from Noi Bai international yard

20 km from Hoa Lac hi-tech park

14 km from Hoan Kiem Lake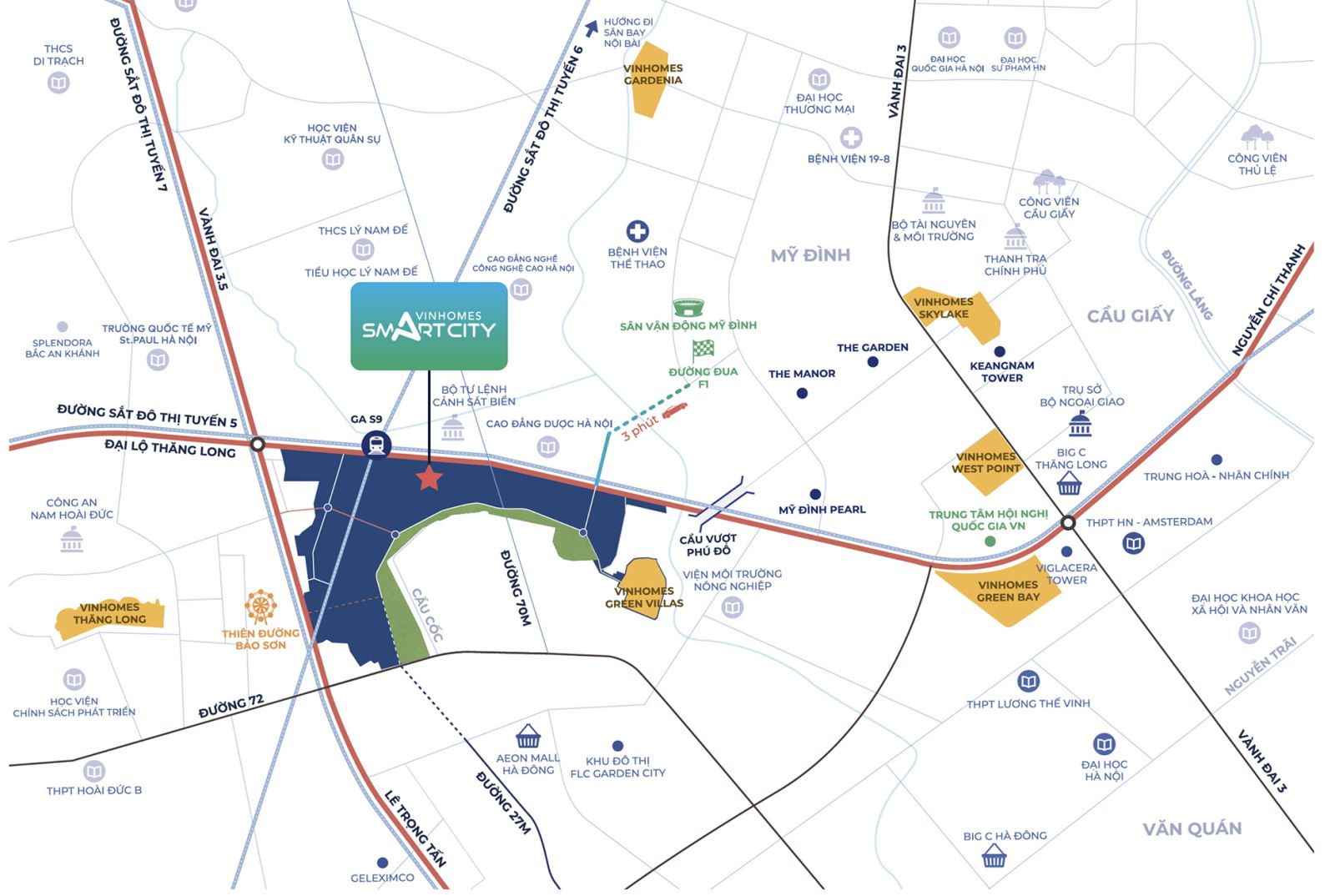 3/ Product type
Diverse product lines to enhance customer experience, Vinhomes Smart City will develop three product lines to meet customers' needs:
Vinhomes Sapphire is a modern apartment line for young people who are motivated by technology and tend to choose smart and flexible solutions in life.

Vinhomes Ruby is a more advanced apartment line, for groups of civilized and modern family customers, towards a high-class life, full of utility services.

Vinhomes Diamond is the most high-class apartment line in the Vinhomes system with high-class apartments with high-class utilities for elite customers.
3 subdivisions The Sapphire 1, The Sapphire 2 and The Sapphire 3 of Vinhomes Smart City are open for sale with Vinhomes Sapphire apartments for middle-class and young customers. Apartments have from 1 to 3 bedrooms with 14 simple and convenient design layouts suitable for modern living style.
4/ Design adjacent - Villas for sale in Vinhomes Smart City
Vinhomes Smart City adjacent villa is designed in Mediterranean style with an area of ​​each villa ranging from 194m2 - 472m2, with 3 floors and 1 tum with unique and delicate dome details. The villa area promises to give residents here a luxurious, classy and comfortable living space. Villa area is divided into 3 areas: single villas, single lake villas, corner villas with separate design and utilities.
Each villa is a perfect masterpiece, imbued with Mediterranean architectural style, exquisite in every line, luxurious in every detail. The large yard in front of the house can grow flowers, tea, and vegetables. All together create a peaceful, poetic picture in the heart of the bustling Capital. Not only exterior, interior space of adjacent Vinhomes Smart City will also give owners the feeling of being lost in a resort along the Greek - Mediterranean coast.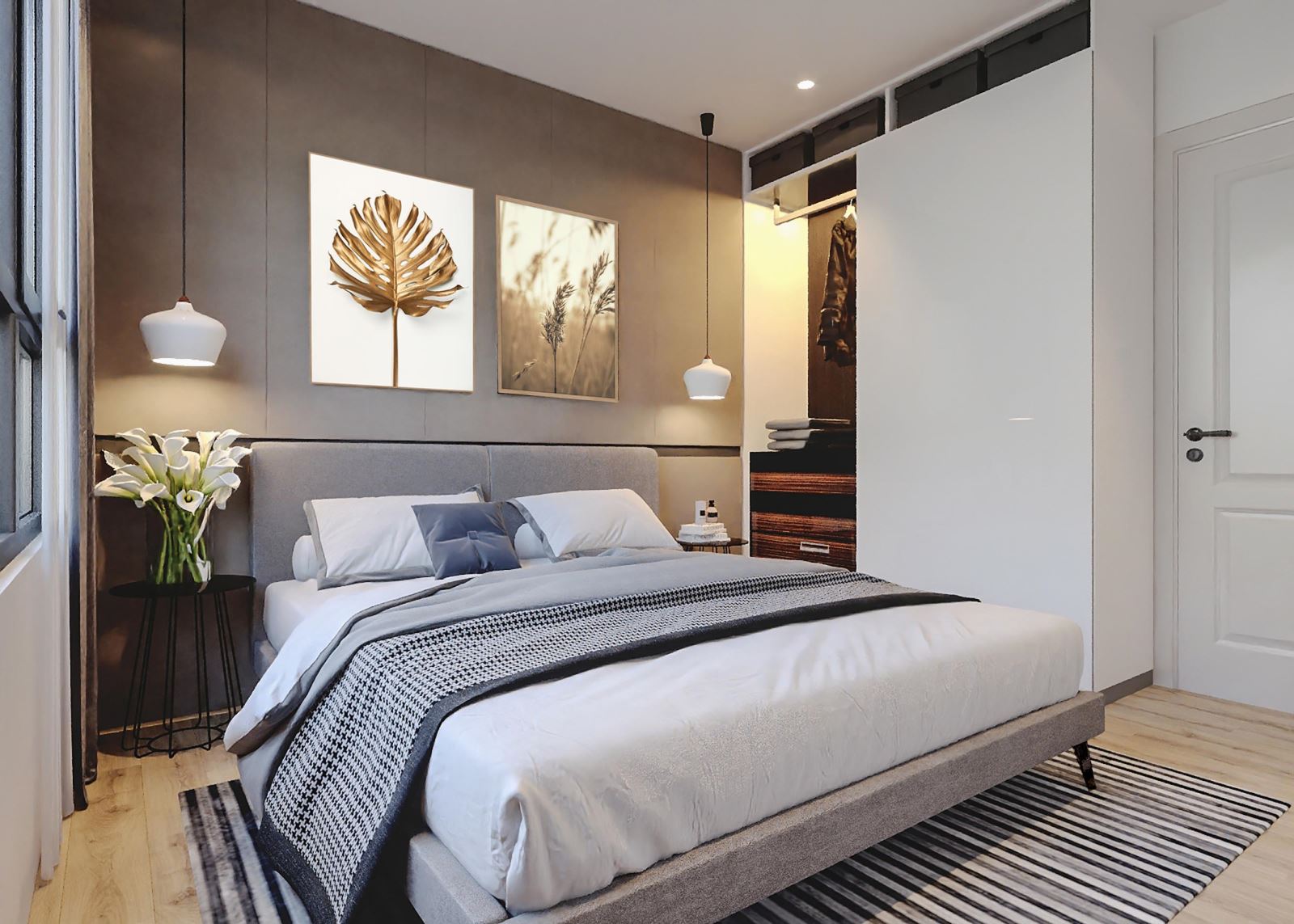 5/ High-class facilities of adjacent villas Vinhomes Smart City.
Villa adjacent to Vinhomes Smart City is a "super project" aiming at a luxurious, self-contained compound. Therefore, the Vingroup blockbuster is considered a private, superior residence that everyone desires. The "Eco" style is an impressive highlight of the project, with 4.2ha devoted to landscape architecture, the construction density is only 30%.
In Vinhomes Smart City, wherever you go, residents can easily see the images of green trees, peaceful walking paths. Surely this will be an unforgettable experience that only Vinhomes Smart City can bring.
Not to mention, the adjacent project Vinhomes Smart City is located adjacent to the Japanese garden of the big urban. Plus the project owns a number of high-class utilities such as:
Outdoor landscape pond with a width of 7000m2.
Wide lake walk, beautiful view.
Modern outdoor swimming pool with a covered roof.
Stadium, outdoor gym.
Nursing area, grass hill, meditation garden, landscape hut.
BBQ garden, commercial area, supermarket, restaurant.
6/ 8 reasons to buy a villa adjacent to Vinhomes Smart City
Located in the golden position west of the Capital - New administrative center of Hanoi
The first world-class smart city in Vietnam
Owning Southeast Asia's leading scale sports park with 12 attractive new theme parks
High-class Japanese garden with unique utilities to bring interesting living experiences to residents
The metropolis has the full range of 3 Vinhomes product lines from intermediate to high-end: Sapphire, Ruby, Diamond
Perfect utility system with unprecedented scale, meeting all life needs
Service management and class of Vinhomes
The ideal living environment for the global elite residential community
With the need to find a space of top quality, civilization, tranquility in the city is rising as at present. The adjacent villa Vinhomes Smart City is the most perfect choice for a large number of customers.
7/ Contact information
Tan Long Land is providing consulting, selling and leasing services for villas, adjacent Vinhomes Smart City with many offices in beautiful locations with reasonable prices. Enthusiastic, enthusiastic consultant team. If you need to find the latest and most detailed information about Villa for rent adjacent to Vinhomes Smart City, please contact Tan Long Real Estate Floor directly for best advice and support.
Hotline: 0987.745.745 or Email: hotline@bdstanlong.vn
See more: