Villas for sale in Vinhomes Ocean Park |Updated news|
Planning and developing to become a model megacity, Vinhomes Ocean Park is designed with class and synchronous utilities, fully promising to become an ideal residence and an impossible investment opportunity. Villas for sale in Vinhomes Ocean Park will be a great residence for elite residents and successful businessman.
1. Location of Villas for sale in Vinhomes Ocean Park
Vinhomes Ocean Park Villa is located in the center of Gia Lam district, a convenient transportation infrastructure area, a gateway to many points, many provinces and cities around Hanoi. In particular, it is easy to connect to the center of Hanoi capital and Noi Bai International Airport, making the value of the villas here easily increase in price and worth the investment in the future. From Vinhomes Ocean Park Gia Lam can go anywhere.
Moreover, the investor of Vinhomes Ocean Park Villa is Vingroup. Vingroup is the largest private economic group in our country, honored by Forbes magazine as one of the top 50 enterprises in Asia. This is a group voted by customers as the most prestigious investor in the segment of apartments, apartments and resorts. More specifically, Vinhomes Ocean Park is mainly villas, shophouse, adjoining ... These low-rise apartments are meticulously designed by various investors in various types of area to facilitate and satisfy. Indeed, owning a modern living space is no longer a difficult and dreaming for a long time for the people.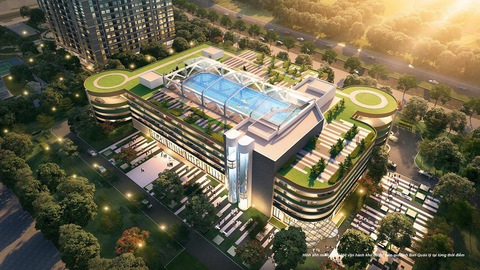 2. Perfect design in Vinhomes Ocean Park villas for sale
With a scale of up to 420ha, Vincity Gia Lam project is a big city with synchronous, modern and optimal planning. It has a lot of trees, parks, and water. Then entertainment areas, commercial centers, shopping for residents. The school, health care system of the project is also a lot of people interested.
The project includes apartment and low-rise segments such as Villas Vinhomes Ocean Park, Adjacent Vincity Gia Lam, Shophouse Vincity Gia Lam will meet the increasing needs and standards of residents.
Vinhomes Ocean Park Villa has a total of 1,043 units, located in all 4 sub-areas Ngoc Trai, San Ho, Sao Bien, Hai Au included:
• Single villas with 392 units, 3.5 floors, area of ​​141 - 417 m2, price from 12 to 60 billion.
• Semi-detached villas with 1,011 units, 3.5 floors, area of ​​122 - 153m2, price from 10 to 15 billion.
The villa for sale in Vinhomes Ocean Park is designed according to 4 architectural types: Mediterranean, Greek, Italian, Indochina, quite similar to Vinhomes Riverside The Harmony. Each villa has a large garden, many large windows, overlooking the ecological river, a regulating lake, a saltwater lake and large green areas in the area. This will be the perfect product line for successful people who want to experience the "ocean" life in the heart of Hanoi.
Adjacent to Vinhomes Ocean Park, there are 396 apartments, located in 3 sub-areas of Ngoc Trai, Sao Bien, Hai Au, height from 3.5 - 4.5 floors, area from 60 - 140m2, price from 5 - 12 billion. Adjacent to Vinhomes Gia Lam is designed according to 3 architectures: Mediterranean, Italy, Indochina, in the house without garage, in front of the house without a garden, replaced with a large sidewalk, which can be used for cars. This product line is quite suitable for customers with moderate finance, who are looking for a residential house in a civilized and modern urban area, large population, full of all utilities and services.
3. Classy amenities, standard living space 5 star
Vinhomes Ocean Park urban area with modern, civilized design and green living space gives residents great utilities. Residents living here feel comfortable and extremely relaxing thanks to the living space is really more perfect than expected.
- Tong Ho regulates 55 hectares of water surface
- Bien Ho creates 6.1 saltwater waves
- Artificial river system surrounding high-rise areas.
- VinUni University has an international degree
- Vinschool's multi-level school system
- Vinmart supermarket system
- Vinmec Hospital
- Internal swimming pool with resort, gym, tennis, badminton, volleyball court ...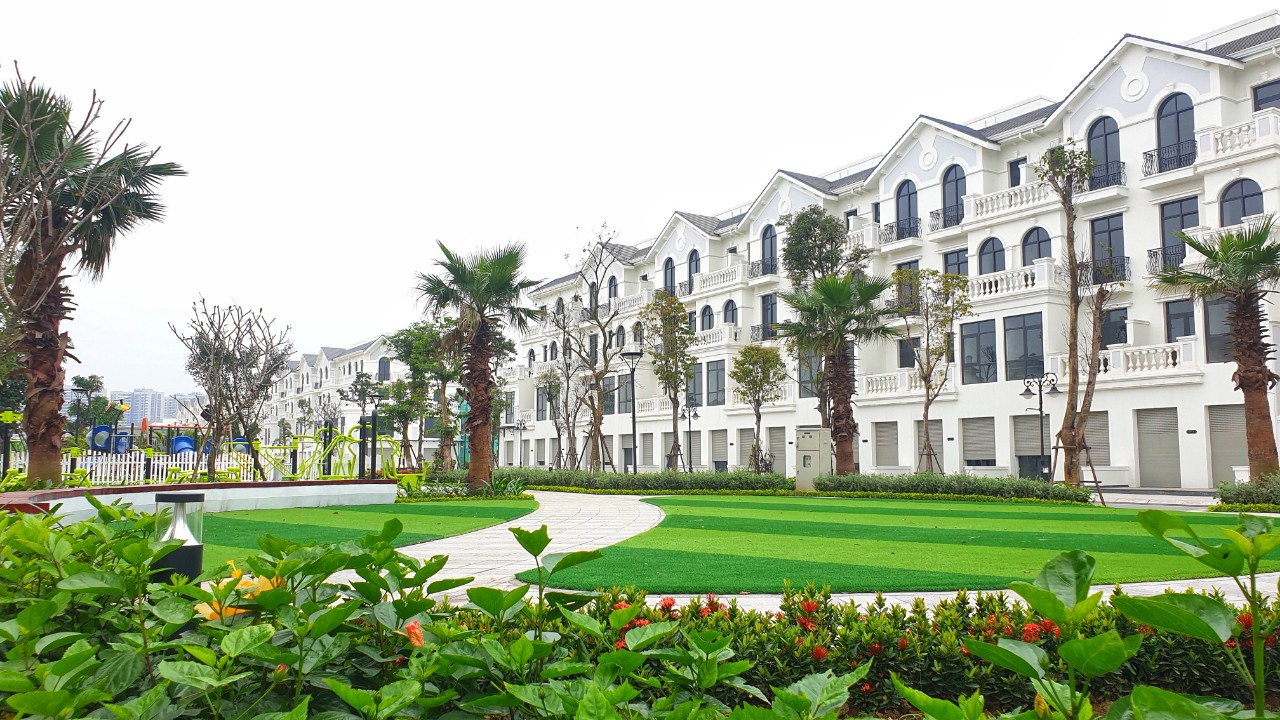 4. Why should we own villas for sale in Vinhomes Ocean Park?
Vinhomes Ocean Park is considered as the focal point of the real estate investors because it is not a simple project but a combination of villas for sale in Gia Lam and home segments. With advantages such as reasonable price, not too far from the center, high-class urban area near the villa, adjacent to the river and modern transportation system. At Vincity Gia Lam villa area, the project size is up to 130 hectares with commercial centers and utilities in Tan Hoi, Lien Trung. Up to now, the villas have completed phase 1 and are going to build walking streets, amusement parks for children, high-class restaurant systems, gardens with Large trees and wide foliage to bring the most peaceful life to customers.
Located in the low-price segment, Vinhomes Ocean Park villas offer residents a very reasonable price, which will surely attract many customers. The villa is a hope to change the face of the urban area in particular and Vietnam in general in the next 5 years, besides, this project is also one of the projects dominating the real estate market. Vinhomes Ocean Park Gia Lam is a dual-demand project so it will have a very stable investment and profit channel with the design of more than 81 plots of commercial townhouses, ranging from 80m2 to 100m2, along with existing utilities. Convenient transportation channels, villa projects will be a good source of investment and profit for everyone. In addition, Vingroup is also a strong corporation with a highly reputable investor in the field of real estate so the products offered by the Group are also very quality on schedule and profitable.
Especially with increasing demand in villas, with crowded land in the inner city, it is difficult to find a satisfactory villa in many ways (location, price, utilities ...). As the economy is growing, many people not only buy houses to live in but also buy a place to relax after a hard time working. It will be necessary to have green urban areas and green in its true sense. Instead of staying in crowded and cramped places, many people turn to urban areas that are planned synchronously with full utilities for a prosperous life. Vinhomes Ocean Park Villa is an attractive choice for investors as well as upstream customers.

Tan Long Land is providing consulting services for rent, sale of villas, townhouses, shophouse Vinhomes Ocean Park with many offices in beautiful locations with reasonable prices. If you want to find the latest and most detailed information about Vinhomes Ocean Park Villas for rent, please contact Tan Long Real Estate directly for the best advice and support.
For more information, please contact us:
See more