VILLAS FOR SALE IN VINHOMES HARMONY
After the great success of the Vinhomes Riverside Long Bien villa complex, Vingroup continues to launch villas for sale in Vinhomes Harmony- the most luxurious and modernized villa neighborhood in Hanoi. Most of the villa models under this project bring in modern touch elegance intertwined with a bit classic, exquisite to every detail. The architecture of this project is an altercation from the art of design, although most of them display the direction of neoclassical style still they are entirely capable of making the observer feel the most convenient of modern design. The harmonious harmony of architecture expresses the elegance and essence of an entire urban area, where everyone would want to return after an exhausted, stressful working day. The customers would be satisfied with villas for sale in Vinhomes The Harmony.
1. Overview of villas for sale in Vinhomes The Harmony
Project name: Vinhomes Riverside - The Harmony

Investor: Sai Dong Investment and Urban Development Joint Stock Company

Location: Phuc Loi, Phuc Dong, Viet Hung wards, Long Bien district, Hanoi

Project size: 97.7ha

Construction progress: 21%

Central Nature reserve: 12,4ha

Greenspace: 10.5ha

Canal system: 6km

Villa subdivision: Nguyet Que sub-area, Huong Duong sub-area, Phong Lan sub-area, Tulip sub-area.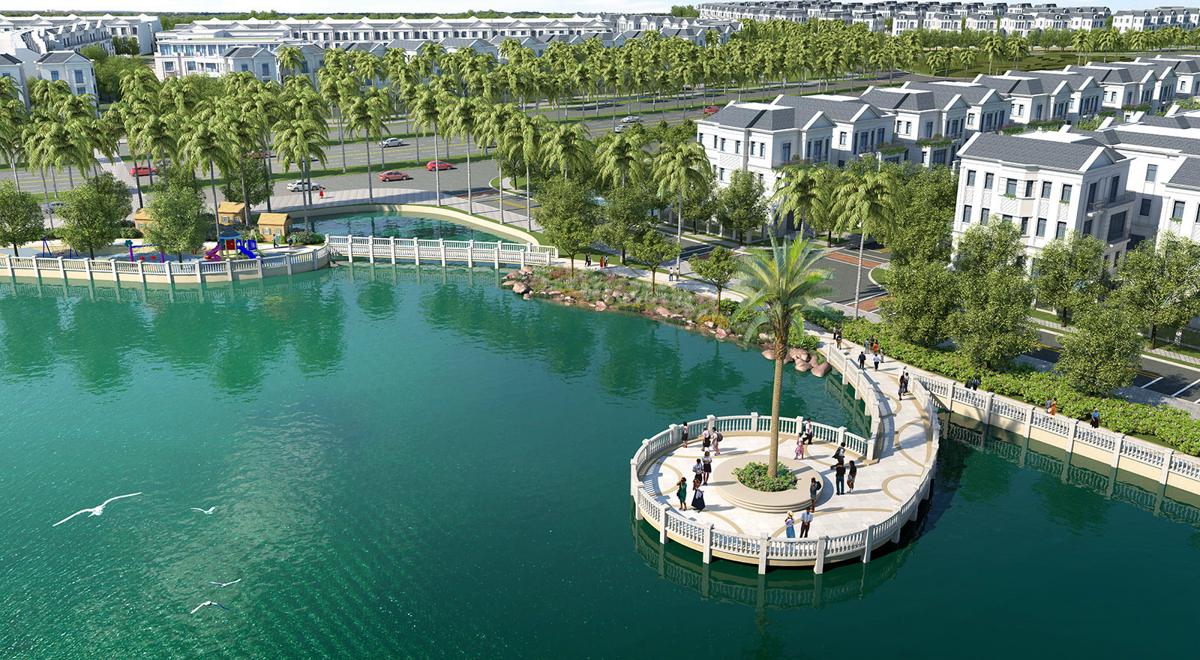 Vinhomes The Harmony Riverside Project
2. Location and Infrastructure of Vinhomes The Harmony
Located nearby Riverside residential area, Vinhomes The Harmony project lies on the 3 wards including Viet Hung, Phuc Loi and Giang Bien in the Long Bien district, Hanoi.
Known as the northeastern gateway for the capital, where the transportation foundation is being developed, the Vinhomes The Harmony fascinates customers as well as numerous investors with accessible transport connections. From the project location, residents only need to take a few minutes' drives to get to Hoan Kiem Lake, another 5km away they'll be at Chuong Duong Bridge and at least only 2km to Vinh Tuy Bridge. Not only that, but residents can easily travel to the surrounding areas of the city.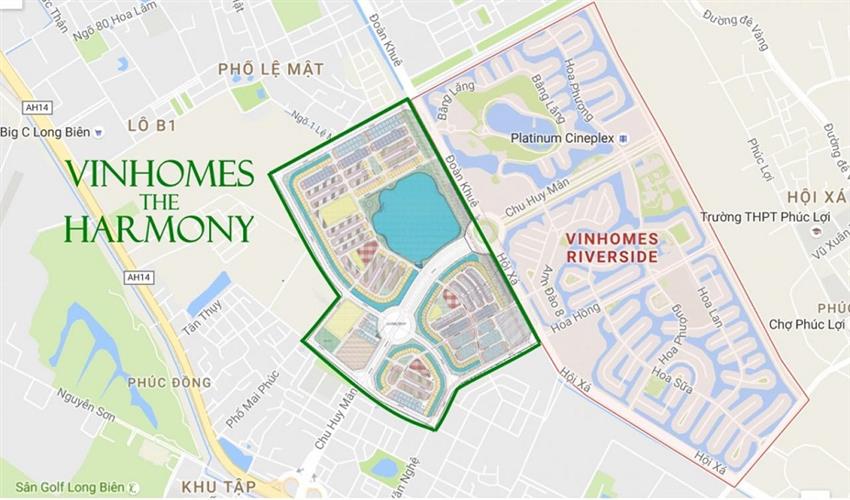 Location of Vinhomes Riverside The Hamorny
3. Real Estates in the Residential Area
Vinhomes The Harmony is a heterogeneous residential area with diversity in modern real estate models and many elegant architectures including both separate and duplex types of villas and on top of that adjacent villas as well as shophouses.
The project is delicately designed with an idea to combine both modern architecture and open garden reservations together thus generate an airy view to create an extraordinary impression of relaxation for the homeowners. The villa area includes a view to the lake with a size of 358-368, 207-213 and 180 - 189 m2 for the separate villa. with the construction area size lies between 350m2 to 440m2.
Adjacent apartments - The Harmony
Including Adjacent residences Phong Lan, Nguyet Que, and Huong Duong. They have an area ranging from 90 to 96m2 and huge land units of an estimated 130m2 with mainly modern architectural design, airy garden. These together will bring to the homeowners an ideal habitation.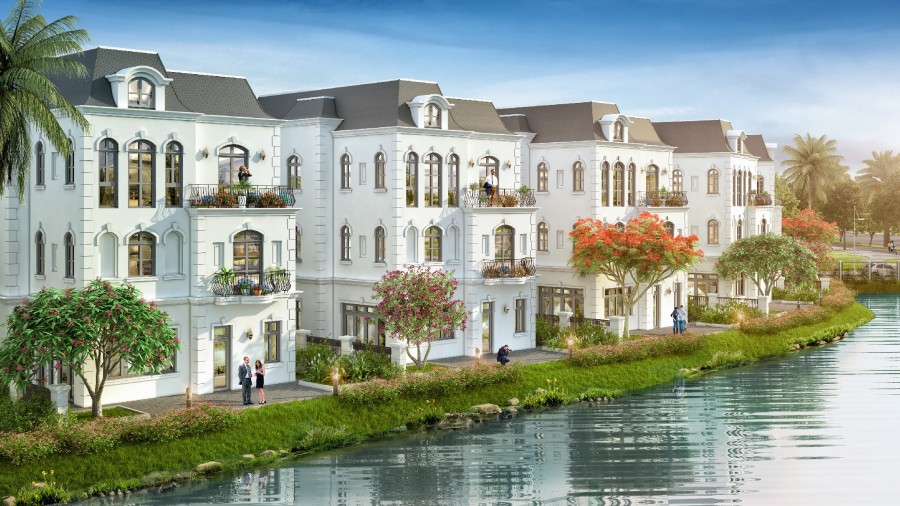 Villas for sale in Vinhomes Riverside The Harmony
Shophouse The Harmony
Constructed on an area of ​​400-440m2, with a central location very suitable for business. Including Shophouse in Phong Lan sub-area and Shophouse in Huong Duong. With a privilege to be able to have both living and business space. These Shophouses promise a great benefit for the homeowners.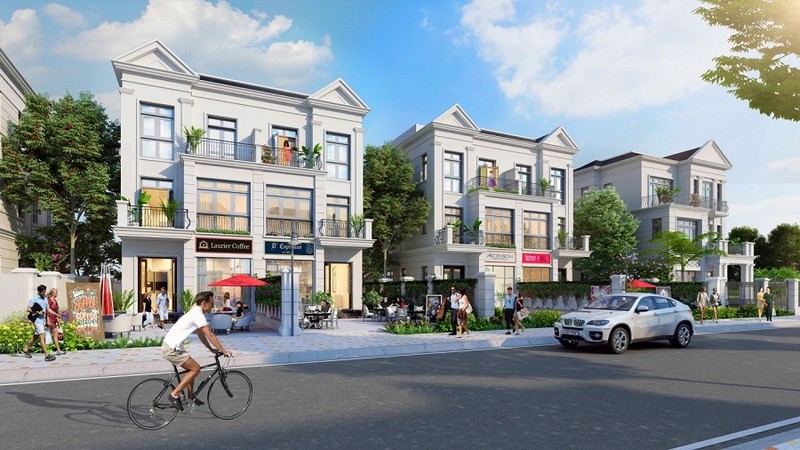 Shophouse Vinhomes Riverside The Harmony
4. Standard design and layout of Vinhomes The Harmony Villa
With a size of ​​97.7ha, Vinhomes The Harmony operates over a convenient location, including an isolated ecological atmosphere, 5-star utility system and civilized neighborhood. However, the investor only reserved 21% of the area for development, bequeathing 10.5ha of trees and 6km of canals as well as a central lake of 12.4ha.
The project is divided into 4 sub-areas with 4 architectural characteristics including:
Nguyet Que sub-area with Greek architecture

Huong Duong sub-region resembles the unique Indochina architecture style

Phong Lan sub-area has a similarity to the French architecture style

Tulip sub-district has an Italian architecture layout
Master plan of Vinhomes The Harmony
Overview of Vinhomes The Harmony Project Layout Plan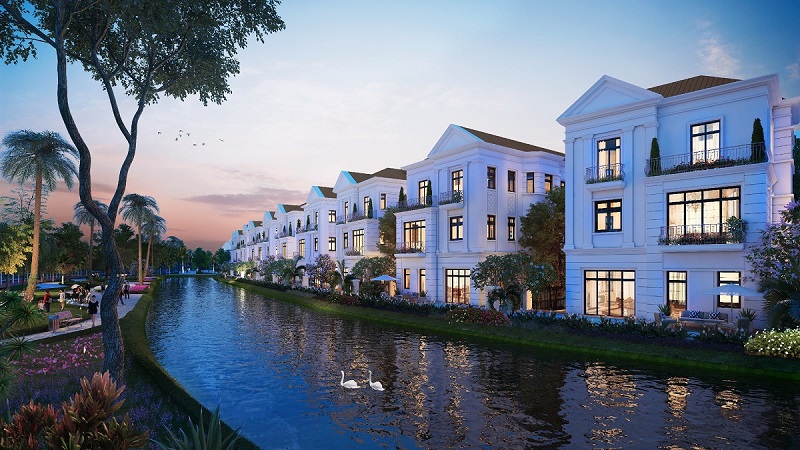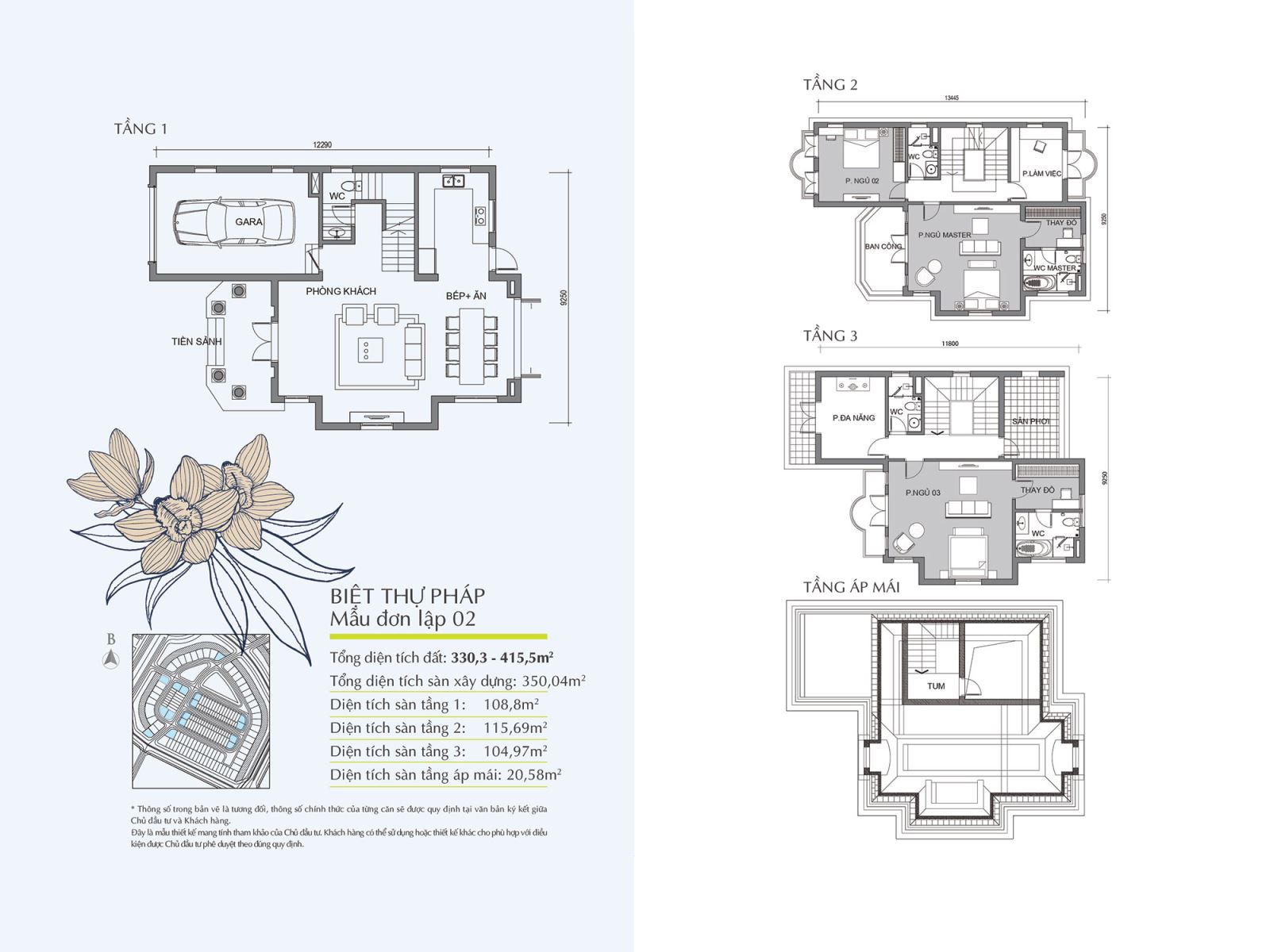 Layout detached villas of Vinhomes Riverside The Harmony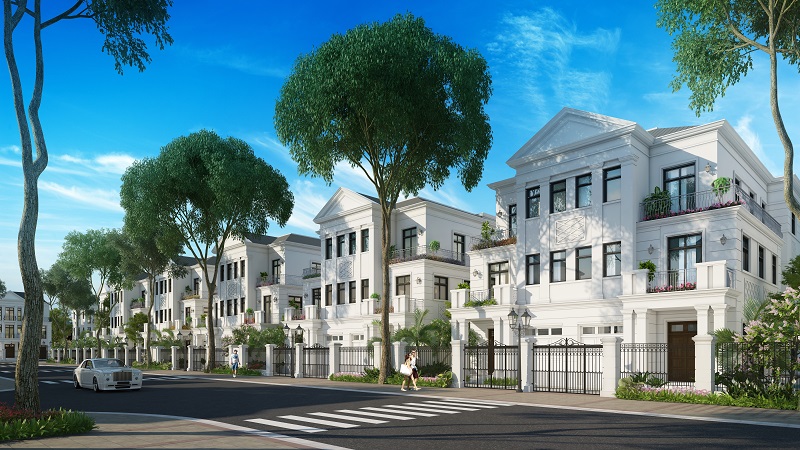 Semi-detached Villa of Vinhomes Riverside The Harmony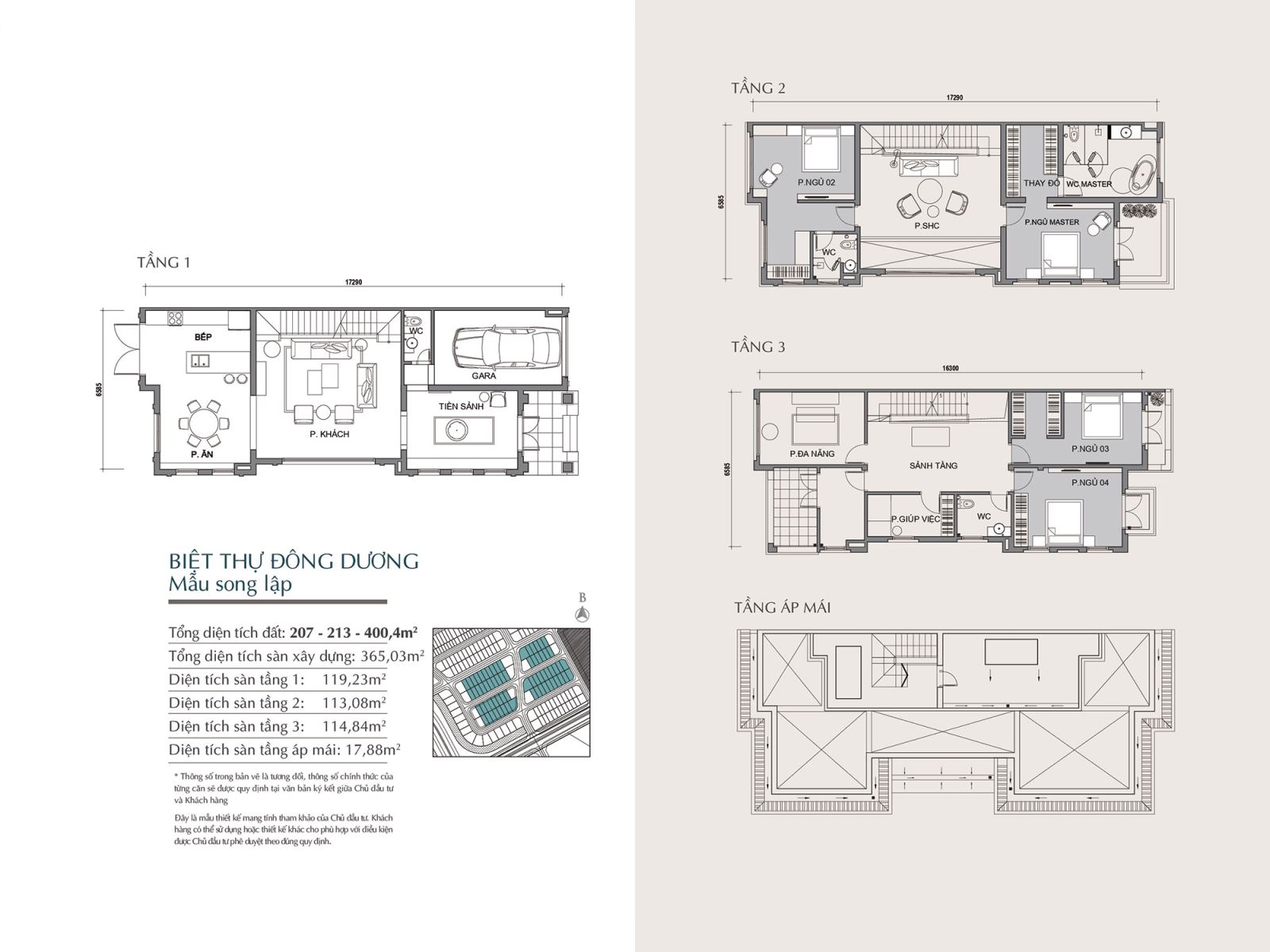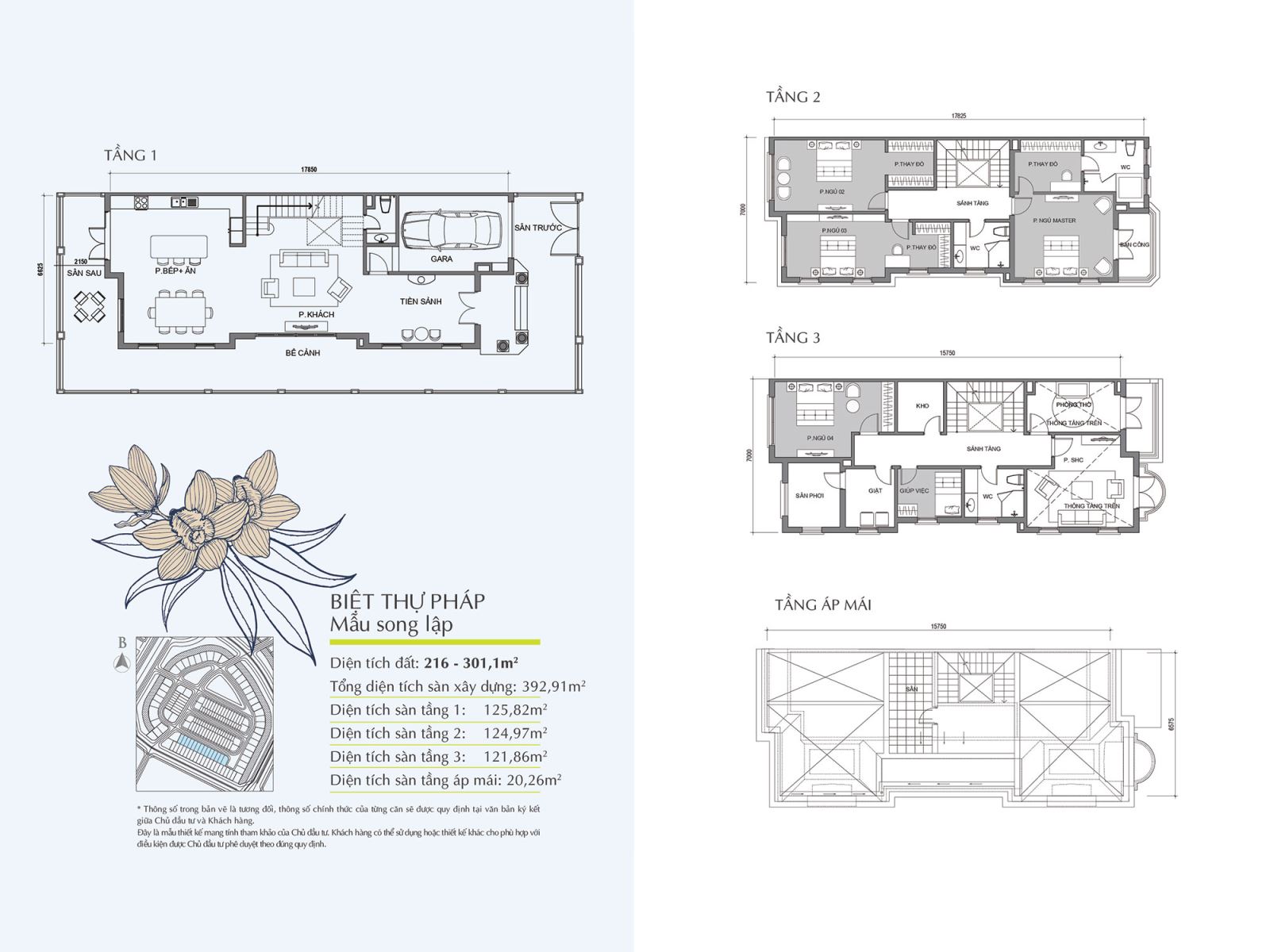 The layout of Semi-detached Villa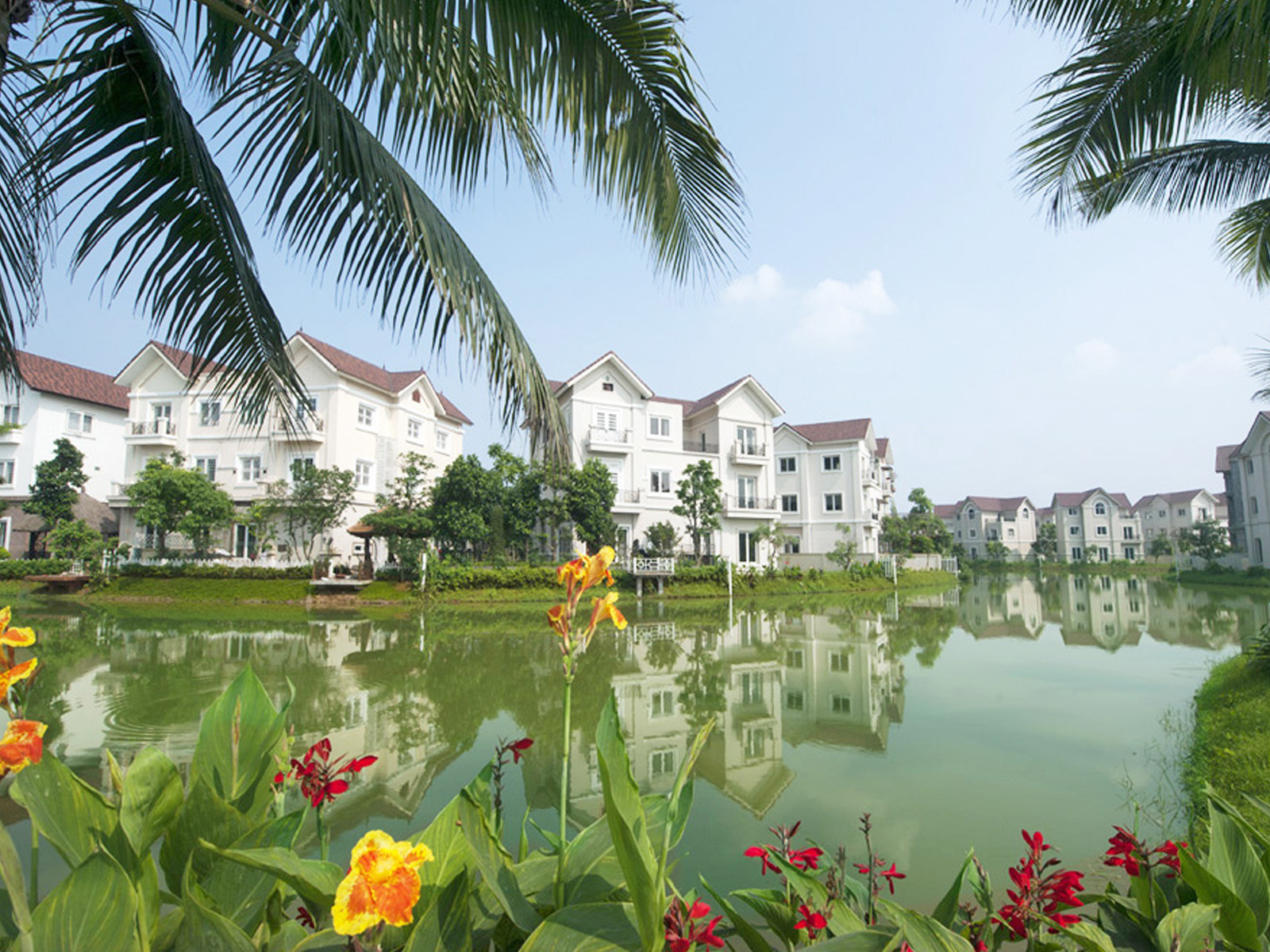 The villa at The Harmony has a flexible size ranging from ​​82.9m2 to 490m2 with many alternatives to satisfy the needs and economic potential of customers, including isolated villas, duplex villas, separated villas.
Designed excellently, The Harmony provides the exterior so that clients can freely organize their own living space following their own preferences. Some villas are expected to be handed over with an entirely furnished wall to satisfy the immediate necessities of some customers.
5. Introduction regarding the investor of Vinhomes The Harmony
With prestige and strategic vision, Vingroup always gives Vinhomes residents a fresh living space with a system of more than 100 utilities and 5-star services. In addition, Vinhome The Harmony also inherits many 5-star utilities that have been put into practice during phase 1 of Vinhomes Riverside.
As a strong corporation with a brand that is affirmed by quality and reputation, Vingroup has done revelations to honor the Vietnamese brand. Proud to be one of the leading private economic organizations in Vietnam. With the desire to bring international standards level of products and services as well as completely new experiences in modern living styles, VINGROUP has established its pioneering and leadership role in many fields.
Here at Vinhomes The Harmony, residents will live in a pristine space with a system of more than 100 high-class utilities and 5* services promising to satisfy a large number of customers and investors.
6. Utility management services in Vinhomes The Harmony
Located in Long Bien inner-city district, only a few minutes' drive from Hoan Kiem lake, Vinhomes Riverside belongs to a rare urban area with an extremely comprehensive "green" eco-zone in the heart of a hectic and bustling street.
Utilities in Vinhomes The Harmony
Amidst an ideal building area, residents at Vinhomes Riverside- The Harmony will inherit a nature reservation density of up to 70m2 each person.
With 70ha vegetation and 18.6km of canals, 12.4ha, Harmony Lake represents as a green lung, help to balance the ecological and natural climate conditions, producing a clean and refined living environment for Vinhomes Riverside.
One of the most outstanding advantages of The Harmony villa area is the accessible system of Riverside, which includes: Dinosaur Park, overhead extent pool, Vinhomes Health Club, Bis International School, Almaz International Culinary and Convention center, sports complex, ...
Besides, The Harmony villa area also has more than 100 new utilities, including 03 versatile Club House, creative playground, outdoor sports clusters, European-style gardens, squares, floating restaurants, reading islands and many other lakeside facilities. In particular, the inner area has a central air conditioning lake that constitutes both a landscape highlight and an air conditioner, generating a unique ecological reservation for The Harmony.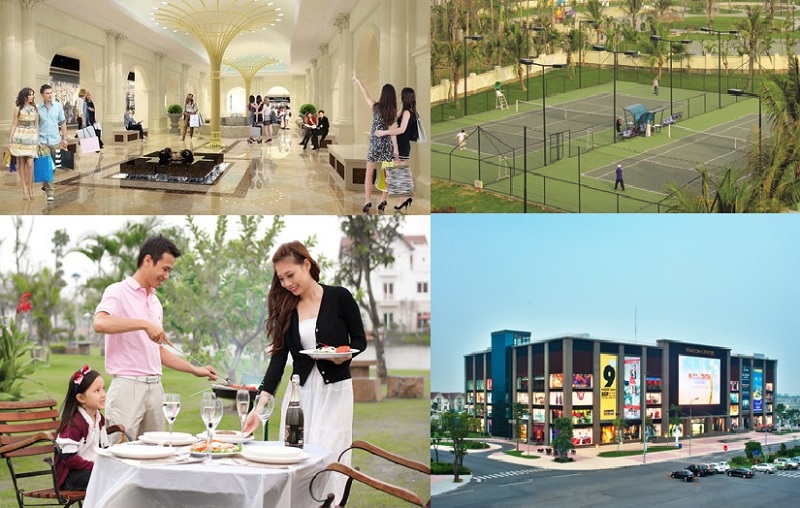 Utilities in Vinhomes Riverside The Harmony
7. Experience buying villas at Vinhomes The Harmony
Share your experience of buying villas at Vinhomes The Harmony:
Pictures of some beautiful villas in Vinhomes The Harmony
Detached villa corner of the Nguyet Que sub-area

Duplex villas in Huong Duong sub-area

Villa garden house in Phong Lan sub-area
C. Analytical aspect:
Why should you choose Vinhomes Riverside's urban area?
Introducing the investor and the strength of Vinhomes Riverside urban area.

Villa sub-area Nguyet Que Vinhomes The Harmony.

Prices comparison of Vinhomes Riverside villas and many other areas.
9. CONTACT INFORMATION
Currently, Tan Long Land is providing consultancy services for purchasing and trading Vinhomes The Harmony villas in excellent locations with reasonable prices. A team of professional, enthusiastic consultants is committed to becoming a solid and professional connection between customers and homeowners and investors. If you want to find the latest and most detailed information about trading Vinhomes The Harmony villas, please contact directly with Tan Long Real Estate Floor for the best advice and support.
Hotline: 0987.745.745 or Email: hotline@bdstanlong.vn
Data coming soon!