Overview of the Sunshine Crystal River project
Sunshine Crystal River is considered as one of the few projects in the capital with a very favorable location, which not only meets favorable transportation factors but also brings a prosperous "feng shui" elements which is one of the most charming factors to successful business people who have the most social status today. The project is located near many major roads of the capital, improving residents' ability to travel to all the most bustling areas of the city, efficiently supporting the work and life of the people. In particular, the project is located in the complex of Ciputra international urban area, which is known as the paradise for the rich elite. This has brought to the project a community of highly educated, civilized, and wealthy residents.
In addition, this area is well planned and civilized, comparable to the urban areas of developed countries. Therefore, right from the first launch, the project has created a strong attraction for successful businessmen, people with social status, where the highest-class resident community of the capital.
GENERAL INFORMATION
Project name: Sunshine Crystal River

Investor: Sunshine Group

Project Location: Ciputra urban area, Nam Thang Long, Tay Ho, Hanoi

Complete area size: over 50,000m2

Construction area: more than 15,000m2

Scale: 05 apartment towers and 60 villa lots

Form of ownership: Land Use Rights Certificate

Varieties of real estate at Sunshine Crystal River: Skyvillas, detached villas, semi-detached villas, and shophouses.
PROJECT LOCATION
Sunshine Crystal River is located in Ciputra urban area - Nam Thang Long, Tay Ho District, Hanoi. This is considered to be one of the most modern and luxurious urban area, trusted by many foreign residents as a place to settle down. With a low construction area, it guarantees to bring a pristine living space, filled with freshness and refreshment.
The North of Sunshine Crystal River is contiguous with the planned road of 40m as the West is adjacent to Nguyen Van Huyen Street and the East being adjacent to the Sunshine Diamond River. It only takes 15 minutes to travel from Sunshine Crystal River to Noi Bai International Airport, another 25 minutes to Sword Lake, 15 minutes to North Thang Long, and 30 minutes to Phap Van.
PROJECT BASE
The construction land space at Sunshine Crystal River is subdivided into 02 main areas: low-rise and high-rise.
The high-rise subdivision includes 05 Skyvillas buildings, with a total of 498 Duplex apartments and 456 Sky Villas apartments with an area of ​​52.8 - 102.4m2, constructed along the Red River, accommodating each apartment with an organic view of 360 degrees. Inspired by the colorful tropical air villas with flowers and trees, each apartment will have its own space to build a garden and a private pool. The apartments are smartly designed, allowing fresh air to flows through any corner of the apartment thus lead to a sense of airiness. Every bedroom has wall cabinets installed, kitchen equipped with oven and microwave oven, living room floor, dining room, kitchen are all decorated in paving marble.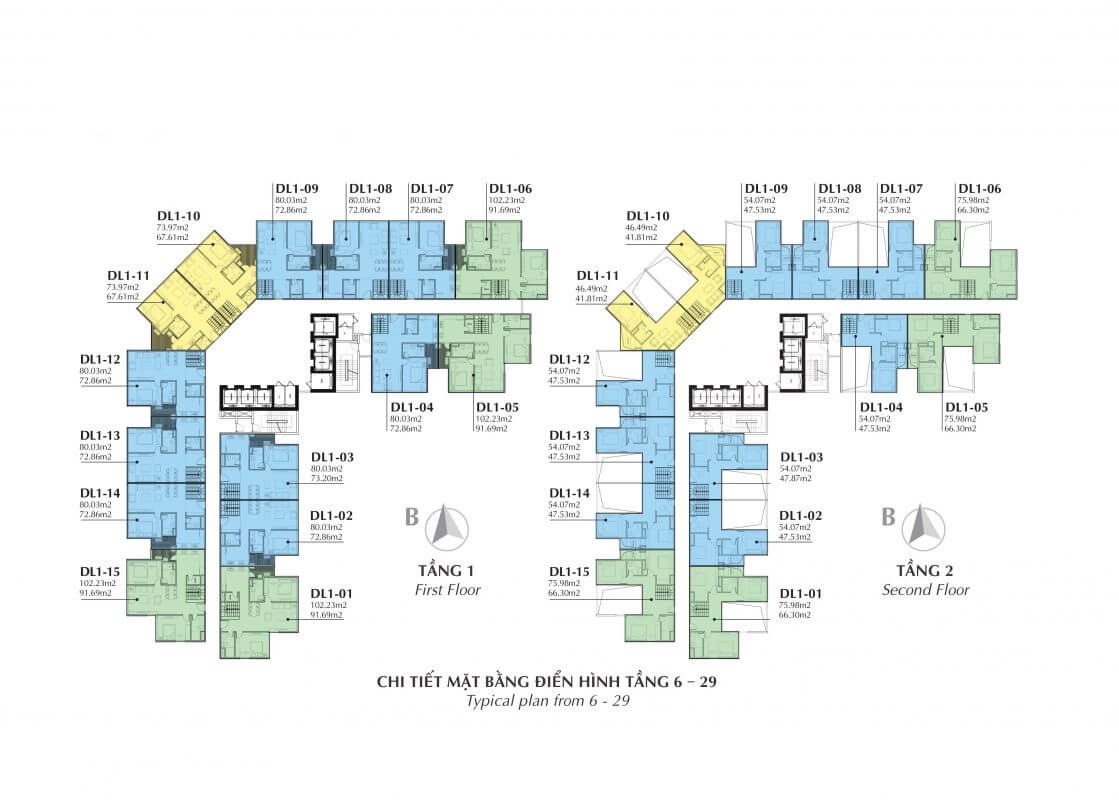 The low-rise subdivision of the project contains 60 lots of villas is a sparkling gem in the heart of Hanoi, inspired by the design of many prosperous and bustling cities like Seoul, Shanghai ... together creating a modern Sunshine Crystal River, with a fashionable and wealthy standard of living "next to the river", inducing a source of vitality to clients. Each villa also included a designed underground transportation system - thus create private parking lots in every apartment. This system is directly connected to the underground traffic route leading out, ensuring traffic of vehicles without causing any noise above the surface. The entire interior of the villas utilizes only the highest quality materials such as iron staircase, sandalwood, bricks imported from Italy, Spain. Homeowners can choose different brands upon getting handed over the property(Kohler, Duravit ...)
Every villa in the project is designed with wide and atmospheric views to catch the breeze and sunlight, creating a blend with nature, harmonize between relaxation and living. Additionally, there is also a beautiful continuous swimming pool system in the heart of the project.
PROJECT UTILITIES
Such a high-tier project like Sunshine Crystal River must come with a very special kind of facilities and services.
First of all, it is the 4.0 modern technology system implemented in every apartment. Customers can modify anything through the application. Adjusting the door, turning off the electricity, hot water timer ... Everything is fully-automated to assist homeowners to be the most convenient and safe.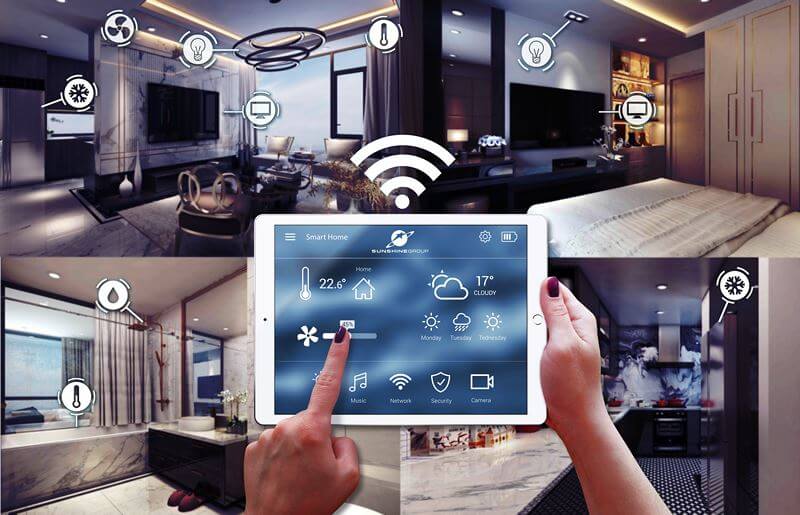 The great utility of the Sky Villas Sunshine Crystal River project
The Park system also prove significant as many BBQ garden, Hawaiian garden, indoor volleyball court, elevated walkway, green square, Asian, European, Vietnamese restaurants, children's play area are all top-tier quality
What is the main utility of the Sunshine Crystal River?
At Sunshine Crystal River, clients also receive sufficient medical care following your apartment slot: 5-star healthcare capacity, luxury car service, local shipper, hourly maid. You will only need to relax as everything has already been well thought out

The smart parking system at Sunshine Crystal River ...
Besides, there are many essential facilities for shopping and beauty needs such as commercial center, S-Spa, S-Fitness, tennis court, golf course, 4-season salt pool, etc.
CONTACT INFORMATION
Currently Tan Long Land is providing consulting services to buy apartments The Manor Central Park in beautiful locations with reasonable prices. A team of professional, enthusiastic consultants is committed to becoming a solid and professional connection between customers and homeowners and investors. If you want to find the latest and most detailed information about buying The Manor Central Park apartment, please contact Tan Long Real Estate Floor directly for the best advice and support.
Hotline: 0987.745.745 or Email: hotline@bdstanlong.vn
Using Area (m2)

Bedroom

Bathroom

Price

Using Area (m2)

Bedroom

Bathroom

Price

Using Area (m2)

Bedroom

Bathroom

Price