Villas for rent in Nam Tu Liem district
Nam Tu Liem district is developing rapidly thanks to the planning orientation to become the center of the capital. Along with owning many large-scale real estate projects, in the future, this will be an important "core" position in the economic development of Hanoi city. Villas for rent tin Nam Tu Liem are a very quiet and comfortable place to live. Everything is in reach of rental villas in Nam Tu Liem. It's close to many facilities and a nice leafy, quiet suburb.
Overview of Nam Tu Liem district
Location: Nam Tu Liem is bordered by Bac Tu Liem to the north, Cau Giay to the east, Thanh Xuan to the southeast, Ha Dong to the south, and Hoai Duc to the west river.

Area: 32.19km2

The density of the population: 800 people/km2

Signature Real Estate Projects: Tay Tuu, Vinhomes Gardenia, Vinhomes Smart City.

Land average price: 75 million/m2
Leasing fees of villas for rent in Nam Tu Liem is ranging about 1000$ - 3000$ depending on the area, the number of bedrooms, furniture of the villas.
Benefits of renting villas in Nam Tu Liem district
With a large number of key investment projects in the service sector, the city has shown a breakthrough in the development of the technical and social infrastructure of the district. This is also a "push" of fundamental value to realize the aspiration of reaching higher, turning the capital's gateway area into an urban area in the right direction of the city's planning as a new center with the following functions: Services, commerce, finance, culture, entertainment, tourism, sport. In addition, Nam Tu Liem district has focused on mobilizing many resources to invest in developing and upgrading the local socio-economic infrastructure system.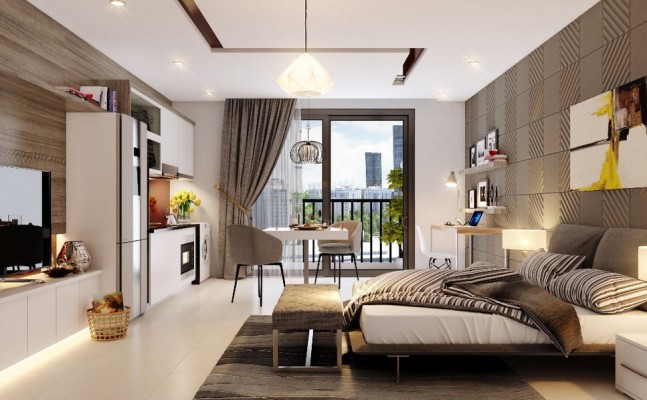 An illustrative image of villas for rent in Nam Tu Liem
Social infrastructure serving the population in 10 wards is invested, synchronously, and modernly articulated. . Culture, education - training, people's health care, and social security continued to receive attention and investment, achieving high results. Political security, social order, and safety are guaranteed, and peace is maintained...
SIGNATURE OF NAM TU LIEM DISTRICT
- My Dinh National Stadium. My Dinh National Stadium is located on Le Duc Tho Street, My Dinh 1 Ward, Nam Tu Liem District, Hanoi.
- My Dinh Water Sports Palace.
- National Convention Center.
- Logistics Museum.
- Landmark 72.
Tan Long Land is a proudly Hanoian, boutique property developer, driven to deliver remarkable spaces for discerning clients. Tan Long's headquarter is recently located at 39B Xuan Dieu. This location offers a chance for clients to view new projects and connect with the Tan Long team. As a young enterprise in the property market, we are constantly striving to become a reputable project developer, a pioneer in anticipating investment trends, focusing on improving service quality with the goal of: "ASSESSMENT OF EXCELLENT VALUE".
See more: Villas for rent in Tay Ho
Ba Dinh villas for rent in Tay Ho