VILLAS FOR RENT IN LONG BIEN - UPDATED IN 2023
Located in the east of Hanoi city, Long Bien is the largest district of the capital. Not only is it an "economic gateway" to the East region, many people believe that Long Bien will become a new center of the capital's real estate when possessing a huge available potential. Villas for rent in Long Bien are good choices for foreigners when coming to the capital of Vietnam - Hanoi.
Villas for rent in Long Bien District - A land of many advantages
In fact, positive predictions about the potential of real estate in Long Bien in the near future are not without foundation. In the past 5 years, many Hanoians have been surprised by the speed of development and the bright urban-society picture of this area. Currently, Long Bien is one of the districts with the best transport and social infrastructure in the capital, with large bridges crossing the Red River, Duong River and a series of upgraded and expanded arterial roads.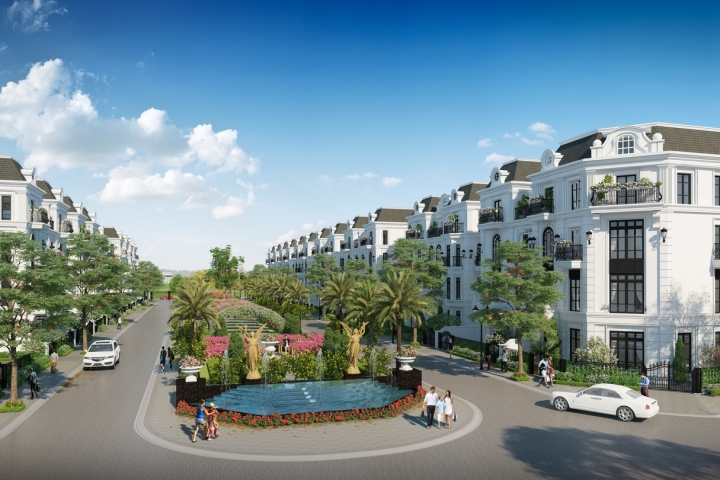 The synchronous infrastructure planning and traffic connection and many high-class facilities in Long Bien have created a big shift in the settlement needs of the people of the capital. In addition, the rental potential of the area's real estate is also evaluated very positively when the city advocates planning Long Bien to become the administrative center of international trade, the new urban center of Hanoi. Interior, attracting a large number of people and experts in the neighboring areas to work and live. Demand increases while supply is quite limited, therefore, apartment projects and villas for rent in Long Bien are always sought after by investors because of their huge potential for price increase.
Demand for more affordable regions has resulted in regional areas faring better than capital city areas in 2022. Which, villas for rent in Long Bien are close to nature leading to improve mental health and physical health. Rental villas in Long Bien district are designed cleverly, which leads to making the dwellers feel warm and comfortable to live in.
Tan Long Land is a proudly Hanoian, boutique property developer, driven to deliver remarkable spaces for discerning clients. Tan Long's headquarter is recently located at 39B Xuan Dieu. This location offers a chance for clients to view new projects and connect with the Tan Long team. As a young enterprise in the property market, we are constantly striving to become a reputable project developer, a pioneer in anticipating investment trends, focusing on improving service quality with the goal of: "ASSESSMENT OF EXCELLENT VALUE".
See more: Tay Ho villas for rent