SHOPHOUSES FOR SALES IN IA20 CIPUTRA
Shophouses for sale in IA20 Ciputra located in a well-known urban area Ciputra - South of Hanoi, IA20 presented itself as a governmental housing project which were constructed for many high-ranking officials. Because of this, it guarantees quality as well as long-term investing value.
Project's name: IA20 Ciputra Apartment

Investor: Dong Do Real Estate Investment Joint Stock Company - Ministry of Defense

Location: Kip Ciputra - Nam Tu Liem District - Hanoi City

Total construction area: 30,091m2

Construction density: 47%

Handover progress: Finished

Legal records: full, lasting legal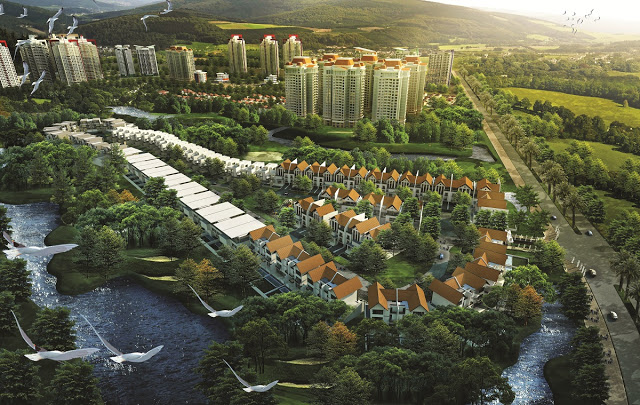 II. IA20 PROJECT SCALE
IA20 Ciputra Project includes: 3 high-rise apartment buildings and 42 commercial areas, and different 46 adjacent apartments

Construction size: 14,201 m2

Garden area size: 7,138m2

Playground area: 2,481m2

Floor area: 241,965m2

Outdoor parking: 1,250m2

Internal road: 3,825m2
III. STANDARD LAYOUT AND DESIGN OF THE COMMERCIAL CENTER OF IA20 CIPUTRA
The commercial center of the shophouse for sale in IA20 Ciputra is located at the foot of the apartment building. From the 1st floor - 3rd floor is the commercial center, from the 4th floor to the 29th floor are apartments.
Legal records: permanent pink book
The area varies from 52-302m2
First floor area from: 52m2, 88m2, 90m2, 130m2 to 277m2.
Level 2.3 with area from: 41m2, 51m2, 55.5m2, 78m2, 80m2.98m2, 145m2, 262m2 to 302m2.
Unit price: around 35 million VND / m2 - 50 million VND / m2 including VAT
Handover: There are 4 separate machines for 03-storey commercial area, 3-storey escalator, soundproof glass doors, empty absorbent outside the building, corridors, walkways, toilets, stairs, lighting system bright, fire protection standards.
IV. WHY SHOULD CHOOSE SHOPHOUSE FOR SALES IN IA20 CIPUTRA ?
In the IA20 Ciputra Shophouses subdivision, there are not too many utilities to meet the needs of residents, so the investment choice here is considered to be very beneficial and this is the only project allowed to trade commercially in the Ciputra population.
Suitable for many business models such as clinics, preschools, banks,
Open playground and entertainment area for many different ages.
Health care, beauty, spa, game, nail, cosmetic center.
Jewelry showroom, jewelry
Chain of supermarkets, shopping centers, supermarkets, modern shopping malls, high fashion, interior design, bedding, car salon
Space cuisine many countries around the world, high-end restaurants, cafes, office rice, KFC shops, BBQ...
supermarket system, imported fruits, clean food
INVESTOR OF IA20 CIPUTRA
Dong Do Real Estate Investment Joint Stock Company - Ministry of Defense was formerly known as Construction Material and Fuel Enterprise of National Defense.
With diverse industry functions such as Construction of civil works, real estate, ... with a team of good workers, lots of working experience, modern invested equipment, and public lines The most advanced technology today. Considering this is a guideline for the company's operation and business lines, which is a key point to the business goals, strictly abide by the law, so always ensure the quality and reputation with customers.
V. LOCATION OF IA20 CIPUTRA SHOPHOUSE FOR SALE
Having a prime location at KTD Nam Thang Long, located on the northwest corner block on the top of the area. Imperturbable reservation overlooking the Red River and Thang Long Bridge, synchronous infrastructure, and high-level terrain. From the project, residents can easily move to Vo Chi Cong Street connecting Nhat Tan Bridge, Lac Long Quan Street, Ring Road 2,...
West Lake, West Lake water park: 3km
Nursery school - elementary school - secondary school: 2km
Located near the Metro elevated railway, so investors can fully see the lucrative investment from this project.
Lying in the heart of the Ciputra urban area, residents will be able to inherit many utilities there such as jogging track, sports ground, golf course, children's playground, fitness ground for the elderly, meeting room, VIP room, swimming pool 4 season swimming to meet the standards of clean water, Ciputra club and other services.
VI. CONTACT INFORMATION
Tan Long - The trusted Real Estate Agent in Hanoi is committed to becoming a solid bridge between customers and investors. We are provide you a wide range of Hanoi housings list, Vietnam properties for sales and for rent, and regional housing service including : apartment, serviced apartment, houses, shophouses, villas and commercial real estate, with a team of professional and enthusiastic consultants who can speak English, Korean, Chinese, ...
For real tours and inspection of the property of shophouses for sales IA20 Ciputra or any real estate properties across the country - don't hesitate to contact us !
Find us for fastest service and no worry at all.
Website: bdstanlong.com.
Hotline: 0987.745.745 or email: hotline@bdstanlong.vn
Address: 39B Xuan Dieu, Tay Ho, Hanoi.