SHOPHOUSE FOR RENT IN SUNSHINE RIVERSIDE
In Hanoi, very few projects have a special position like Sunshine Riverside: located right on the south bank of the Red River, at the foot of Nhat Tan Bridge on the famous Phu Thuong land with ancient peach trees, considered as the The spiritual area of Hanoi for thousands of years. This information below is about shophouse for rent in Sunshine Riverside.
OVERVIEW OF SHOPHOUSE FOR RENT IN SUNSHINE RIVERSIDE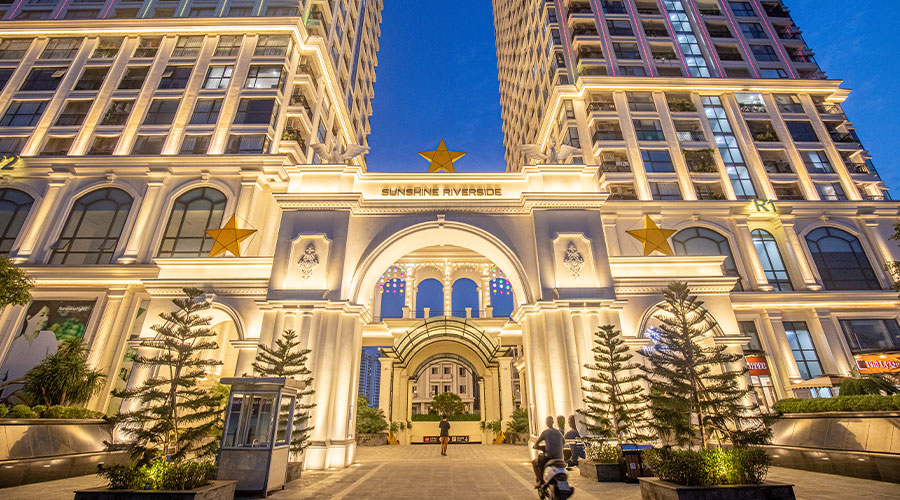 Project name: SUNSHINE RIVERSIDE

Investor: Sunshine Group

Location: Phu Thuong Ward, Tay Ho district, Hanoi

Project scale: 11.953 m2

Building density: 30%

Number of floors: 3-4 floors
LOCATION OF SUNSHINE RIVERSIDE SHOPHOUSE
In terms of overall regional planning, the project is the first connection point in the Nhat Tan - Noi Bai axis planning project with the idea of ​​"Dragon welcomes pearl", the backbone is the highway connecting the airport to the city center. In the center of the city, the Dragon's head turns towards West Lake - Red River. Located at the center of the "Dragon's head" area, Sunshine Riverside shophouse for rent opens an unlimited view of the romantic West Lake, the nostalgic Red River and the shimmering Nhat Tan bridge, inheriting all the beauty inherent nature of this area's landscape complex, as well as the airy and fresh environmental conditions.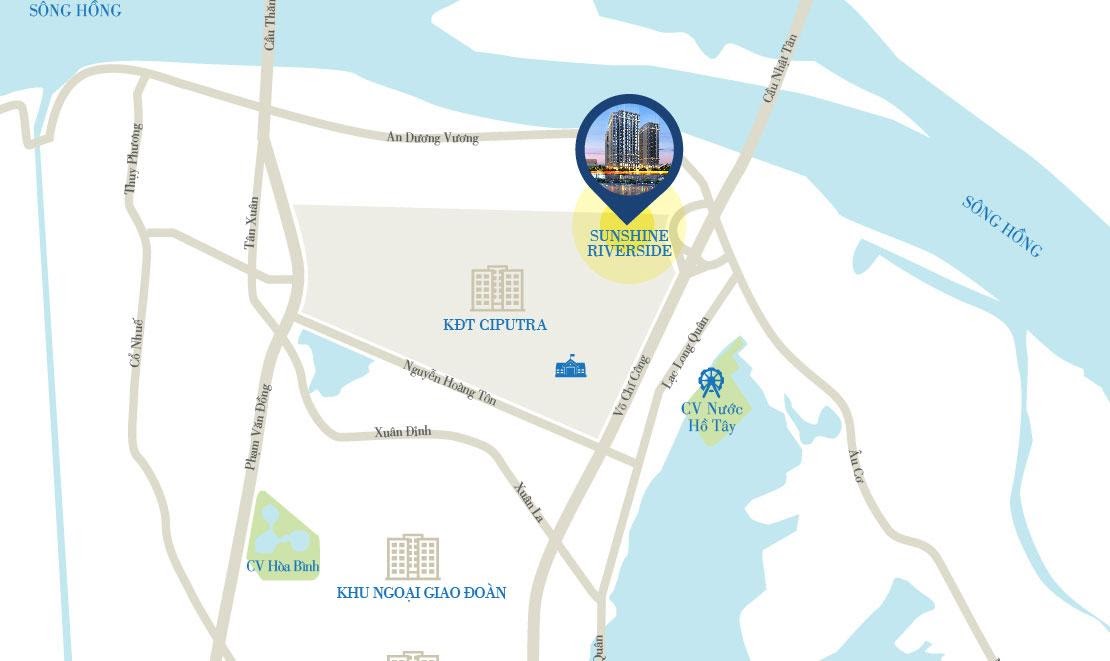 An important imprint in the product is the elegance and elegance of classical architectural features. The façade and interior design are consistent in style, refined to combine natural, sustainable, and premium materials. The standard ratio in shaping is applied to create vibrant solid plates, and harmonious, and balanced reservations.
Easily connect with neighboring areas
In the population of Ciputra urban area.
West Lake Water Park: 1 km.

Hoa Binh Park: 5 km.

Hospital E: 7 km.

My Dinh National Sports Complex: 10 km.

My Dinh bus station: 9 km.

Noi Bai Airport: 18 km.

National University: 9 km

United Nations International School (UNIS): 1km

Buoi Market: 4 km.

Valley of Flowers: 1.5 km.

Nhat Tan Bridge: 500 m.
UTILITIES AND SERVICES WHEN RENTING SUNSHINE RIVERSIDE SHOPHOUSE
Sunshine Riverside is a complex of condominiums combined with high-class commercial services, including 3 apartment towers located in the overall including an international school, a system of commercial townhouses (shophouses), an entertainment center. Community service location and friendly landscape… With sustainable design solutions, research on the harmony between residential space and commercial facilities - useful services, Sunshine Riverside shophouse for rent creates a population that surpasses the traditional ones. Available advantages, establishing a high-class living space.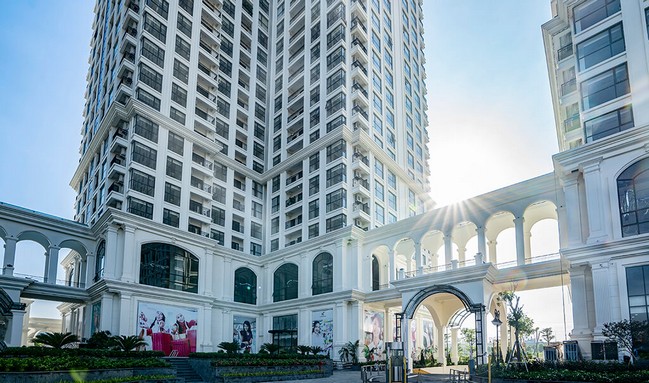 Inheriting the advantage of traffic due to two-way access to modern urban roads, at Sunshine Riverside, the internal transportation system is organized continuously and diversely, including: Two large basements used as parking lots. vehicles, dedicated routes for vehicles to directly approach each building, clusters of high-speed elevators, and a system of walkways that are logically and separately arranged in interlocking landscape layers… Solutions The general traffic design of the project is calculated to ensure convenience and ventilation for circulation, and at the same time establishes landscape routes, vivid views, cleverly installed walkways.
Adult swimming pool

Children's swimming pool

Sunbathing yard

Grilled Garden

Reading Garden

Dressing room
Tan Long - The trusted Agent of Real Estate in Hanoi is committed to becoming a solid bridge between customers and investors. We provide you a wide range of Hanoi housings list, Vietnam properties for sales and for rent, and regional housing service including : apartment, serviced apartment, houses, shophouses, villas and commercial real estate, with a team of professional and enthusiastic consultants who can speak English, Korean, Chinese,... We commit to providing the best consulting service to our customers to help them choose the appropriate shophouse for rent in Sunshine Riverside.
For real tours and inspection of the property of shophouses for rent in Sunshine Riverside or any real estate properties across the country - don't hesitate to contact us!
Find us for fastest service and no worry at all.
Website:

bdstanlong.com.

Hotline: 0989.734.734 or email: hotline@bdstanlong.vn

Address: 39B Xuan Dieu, Tay Ho, Hanoi.
See more: