SHOPHOUSE FOR RENT IN SUNSHINE CITY, HANOI - LATEST UPDATED
Shophouses for rent in Sunshine City - Sunshine City is the most livable riverside urban area in the West of Hanoi, like a diamond converging the quintessence of iconic cities in the world, elevating the life of each resident into a living art. Update shophouse for rent in Sunshine City, exclusive business, lowest price.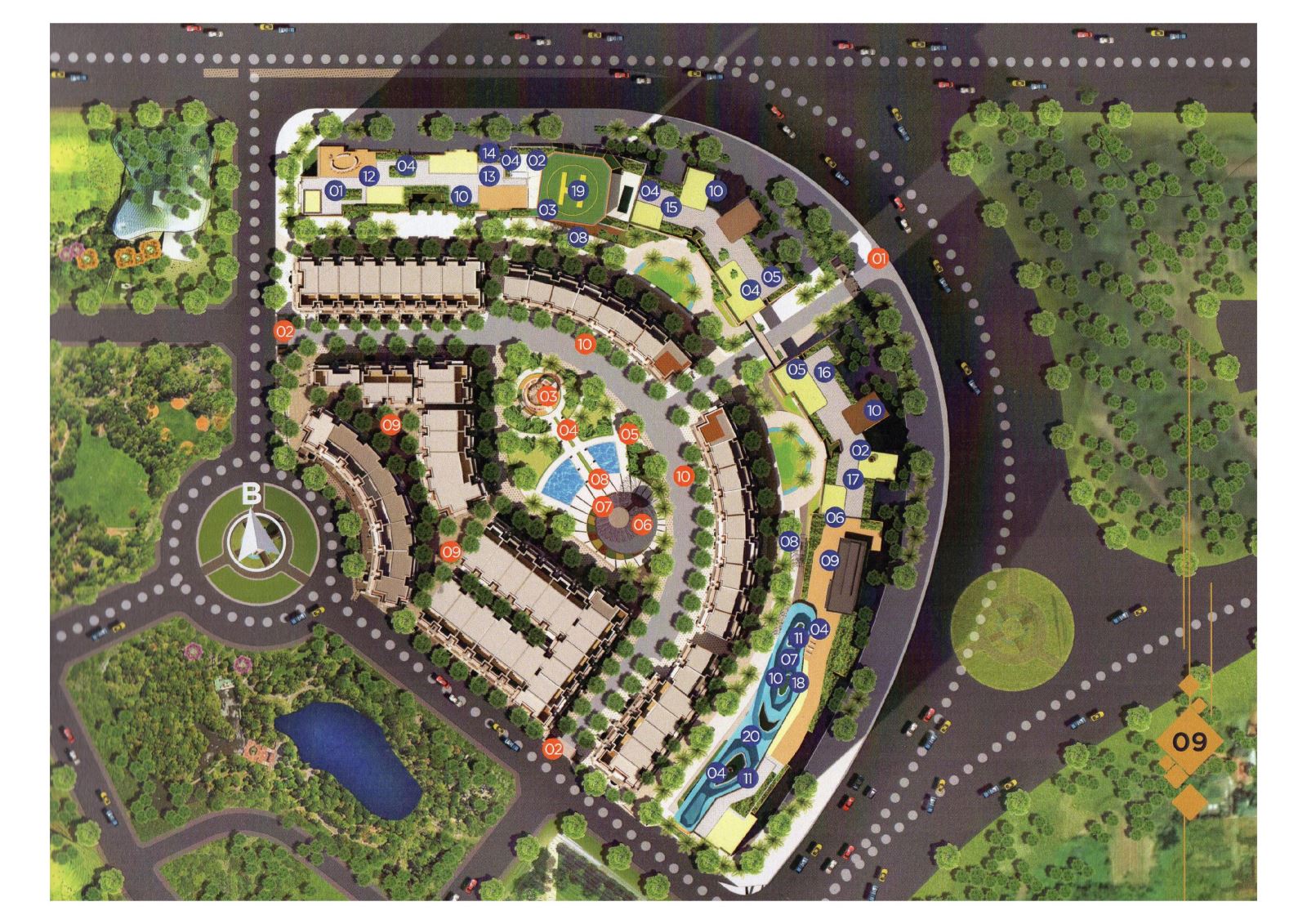 SHOPHOUSE FOR RENT IN SUNSHINE CITY - Overview
Project name: SUNSHINE CITY

Investor: Sunshine Group

Location: Ciputr urban town, Hanoi

Project scale: 50.000 m2

Building density: 30%

Number of floors: 3-4 floors
LOCATION OF SUNSHINE CITY SHOPHOUSE FOR RENT
Inspired by the Hudson River and the prosperous New York's Freedom Tower financial tower, shophouse for rent in Sunshine City was built on the southern bank of the Red River, where it enjoys the full vitality of prosperity from the flow of fortune, right next to the river. VietinBank tower - the new financial symbol of Hanoi.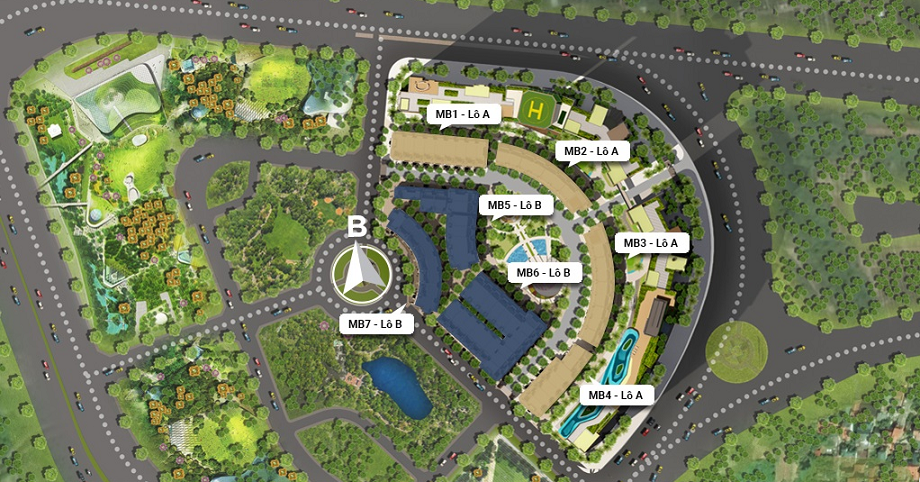 Located in a golden position, you can easily overlook West Lake with open space, Nhat Tan Bridge, Red River… Sunshine City inherits and converges all the beauties that nature bestows with a fresh living environment. , cool. Located in the population of Nam Thang Long urban area, Ciputra Hanoi is a rich land, where prosperity flourishes, representing a high-class and comfortable life. Sunshine City project is a project that fully converges elements of class and difference, and confidently asserts itself to become the most livable area of ​​Hanoi Capital. From shophouses for rent in Sunshine City, residents can easily move to arterial roads such as: Lac Long Quan, Vo Chi Cong, Nhat Tan Bridge, Thang Long Bridge, Pham Van Dong, convenient to move to West Lake, Red River, the center of Hanoi,…
DESIGN OF SUNSHINE CITY SHOPHOUSE
Curved domes, stylish pillars, sophisticated and sophisticated carved details, inspired by villas with classical and romantic French architecture style, have breathed life into classy urban areas. world class for many decades. Nearly 100 luxurious and splendid French shophouses, the quintessence of European architecture has contributed to the beauty of Sunshine City - the most livable and classy urban area in the West.
Shophouse for rent in Sunshine City located right at the foot of 6 towers of Sunshine City project is designed in a French style. A special highlight of this project is the wide facade from 7.5m - 9.2m and all apartments are designed with 2 sides to optimize business functions. Along with that, the façade architecture of the project is also designed consistently, the delicate and classic lines are also carefully and meticulously selected.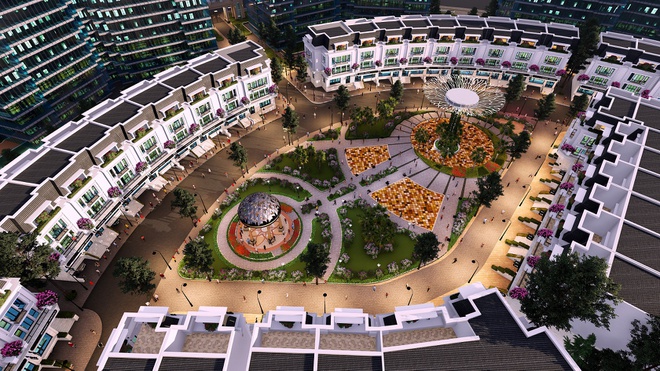 UTILITIES AND SERVICES AT SUNSHINE CITY SHOPHOUSE
Sunshine City is inspired by the city 6 times in a row honored as the most livable city in the world - peaceful, fresh Melbourne is always the pride of beautiful Australia, owns a standard green utility system of In high-class urban areas (Landscape core, miniature lake, lakeside promenade, fountains, internal trees), Sunshine City is a pure natural area embracing top-notch amenities, the ideal place to enjoy Enjoy a green life with fresh breezes. The highlight of shophouses for rent in Sunshine City's space is the unique landscape core with walking streets, where busy shopping activities and music nights "harmony and harmony take place". ". This place will soon become a new and attractive destination, a symbol of trendy lifestyle.
Shophouses for rent in Sunshine City, you will also enjoy great health care facilities with golf course, gym, spa, yoga, swimming pool, children's play area.
* Local amenities:
The investor spends up to 3 floors in all apartment towers to create nearly 40 5-star standard utilities covering a full range of fields.

Hanging garden, aerial walkway

Professional Skybar

Panorama swimming pool

Helicopter parking lot

High-class shopping mall, spa, gym
* Out-of-town facilities
Located inside Nam Thang Long Urban Area, Sunshine City inherits all available high-class facilities of the urban area

International education system (UNIS, SIS, Hanoi Academy)

International General Hospital

Golf course

Lake Air

Ecological landscape, in harmony with nature
Tan Long Land - The trusted Agent Real Estate in Hanoi is committed to becoming a solid bridge between customers and investors. We provide you a wide range of Hanoi housings list, Vietnam properties for sale and for rent, and regional housing services including apartments, serviced apartments, houses, shophouses, villas, and commercial real estate, with a team of professional and enthusiastic consultants who can speak English, Korean, Chinese,... For real tours and inspections of the property or house and shophouse for rent in Sunshine City or any real estate properties across the country - don't hesitate to contact us!
Hotline: 0989.734.734

Email: hotline@bdstanlong.vn

Website:

bdstanlong.com
See more: