VINHOMES STAR CITY HOUSES, VILLAS, SHOPHOUSES FOR SALE
1. THE OVERVIEW OF VINHOMES STAR CITY HOUSES VILLAS, SHOPHOUSES FOR SALE
The Vinhomes Star City Project is the first class project in Thanh Hoa. Designed with European style, both ancient and modern. The appearance of the project in sure to have change the lifestyle of the residents here. Not only that, this is also an extremely profitable investment opportunity or a living address that homeowners have been looking for all along.
General information :
- Project name: Vinhomes Star City
- Investor: Vingroup
- Project area: 147.5ha
- Construction density: 21%
- Types of products at the project: Villas and shophouses.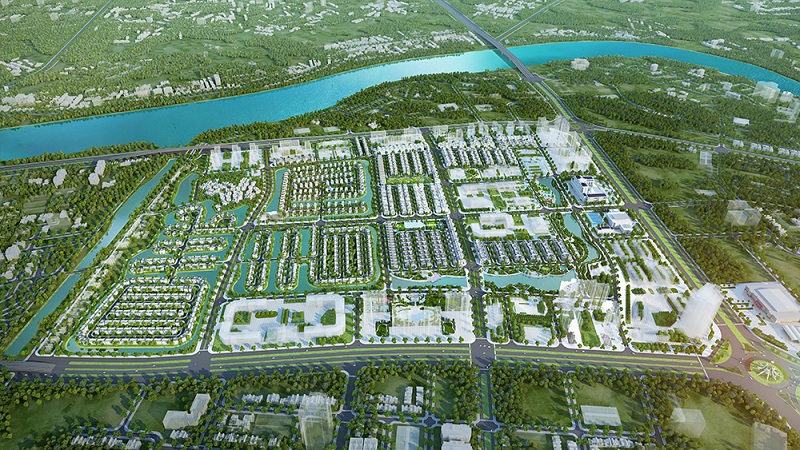 2. VINHOMES STAR CITY LOCATION
Vinhomes Star City is located on Le Loi Avenue, Dong Hai - Dong Huong Ward, Thanh Hoa City. The project is adjacent to Hung Vuong Boulevard, Nam Song Ma Boulevard and Le Loi Boulevard. This is a project with a prime location in the area, located in the key economic region of the city. Transport infrastructure, electricity and water in the area were also newly built and completed with high quality. When coming to the project, you will certainly have hours of quick, easy and especially not afraid of traffic jams.
From the project, we also easily connect to neighboring provinces such as Nam Dinh, Hanoi, Hai Phong ... via Highway 1A. Convenient transportation, smart planning, and unique design are among the few highlights of the project.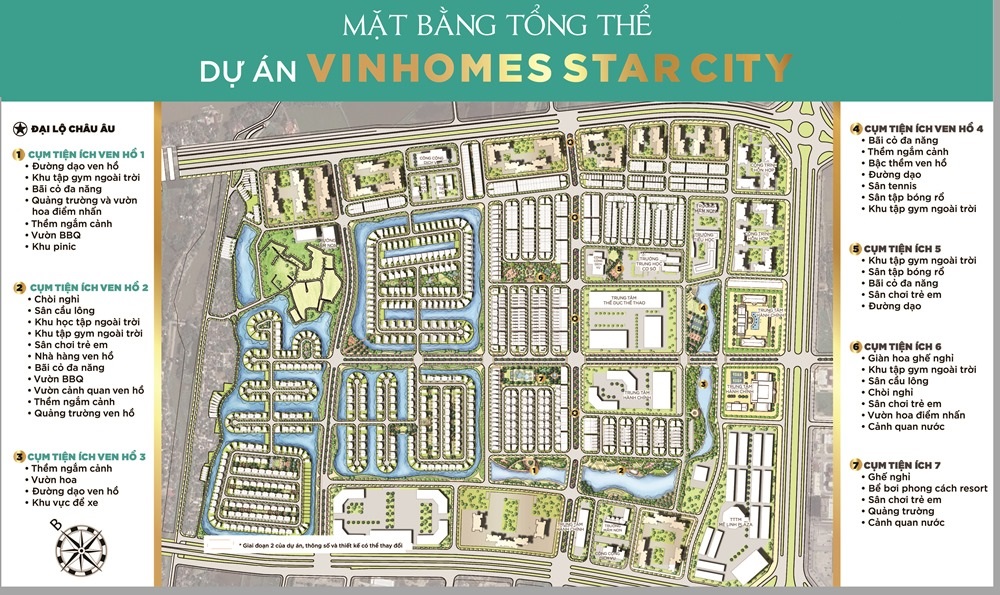 3. PROJECT GROUND PLANNING IN VINHOMES STAR CITY HOUSES VILLAS, SHOPHOUSES FOR SALE
The project is planned with the main products being villas and shophouses.
The villas in the project were built with a total of 771 units, including 3.5-storey single villas with an area of ​​265 - 544m2, semi-detached villas with a height of 3.5 - 4.5 floors with an area of ​​145 - 250m2. The villas are arranged with separate space for garden and small landscape. Help to increase the green space for the house. And to take advantage of this, the villas also use a lot of sliding doors, large balconies, helping to catch the sunlight and natural ventilation into the room.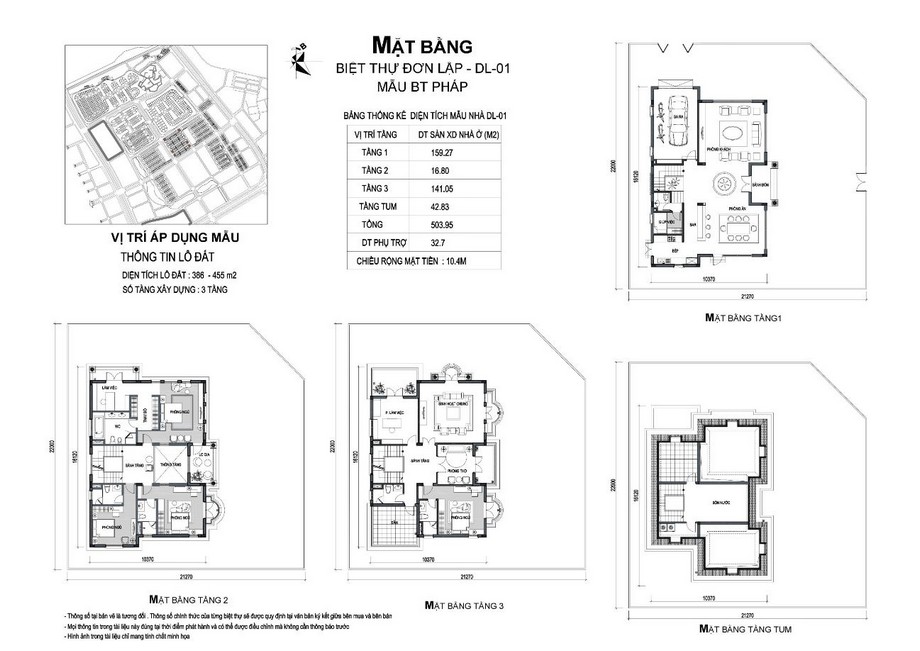 The adjacent apartments at the project were built with a total of 352 units, built with a height of 04 floors with an area of ​​72 - 120m2. Level 01 will be the garage, living room and kitchen. These will be the main living areas of the family. From floor 02 upwards will be the private space of each member. Especially, the adjacent apartments are arranged with an extremely spacious multipurpose room, you can customize this room as a living room for the family. The adjacent apartments are designed right on the road, which is convenient for travel and trade.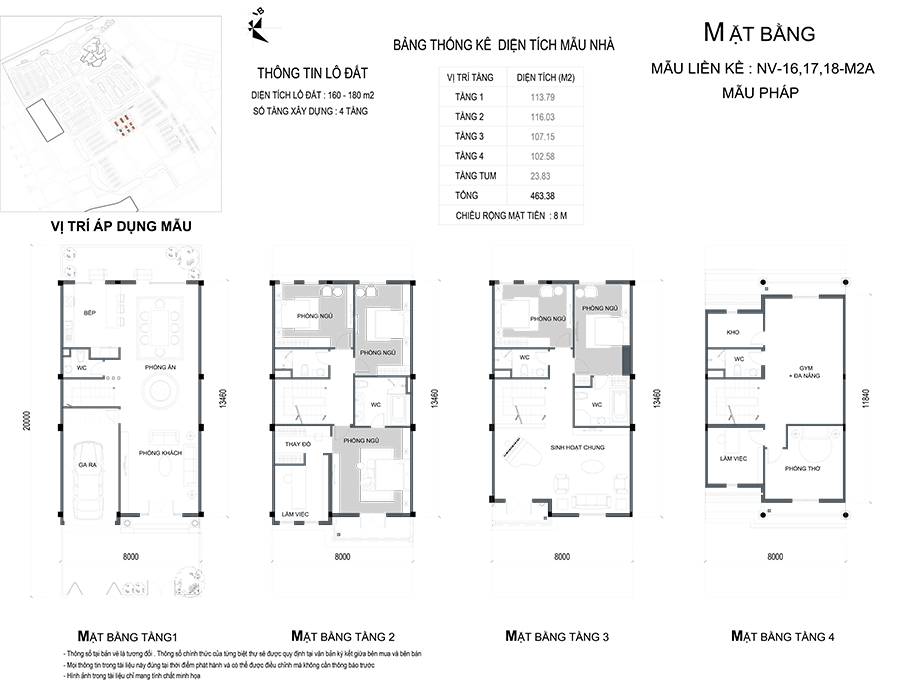 Shophouse at the project has a total of 274 apartments, with a height of 4.5 floors and an area of ​​120 - 219m2. The first floor of the shophouse is arranged very airy and wide with 02 separate paths, increasing privacy for the house. From the 2nd floor onwards will be the common living space of the family with dining room, kitchen and living room. Floors 03 and 04 will be a resting place for members. This is also a highly profitable type of project. You can completely customize the purpose of your home use. You can both live in, rent either the lower floor for business or you can sublease the entire house.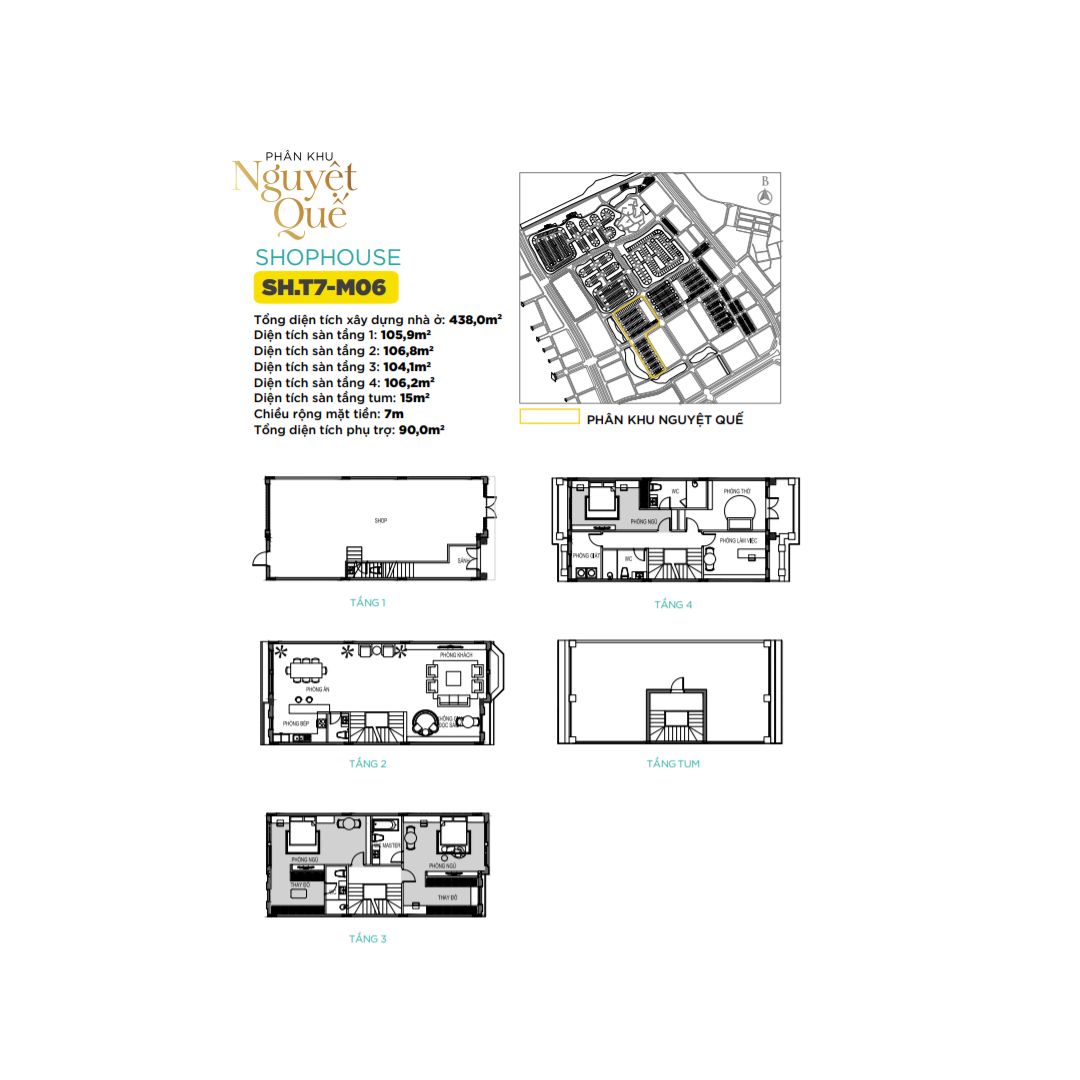 Vinhomes Star City is also planned with 05 different sub-areas:
Hoa Hong sub-area, Nguyet Que sub-area, Phong Lan sub-area, Mau Don sub-area and Huong Duong sub-area.
Hoa Hong (Roses) sub-area was built in the style of classic French architecture, bringing luxury and privilege. The sub-area is located near the main road, near educational institutions and offices. It can be said that this is the busiest sub-area of ​​the project. The sub-area is arranged with a full range of products at the project, villas, adjacent houses and shophouse.
Nguyet Que (Laurel) sub-area is located near the new administrative area of ​​Thanh Hoa city. One side of the project will look out over the busy and lively European Boulevard with its unique pedestrian and shopping street. One side of the project will be overlooking the area of ​​orchards, regulating lakes ... The sub-zone is built according to Greek architecture. The main types of products of the sub-area are shophouses and detached villas, alternating with some semi-detached villas.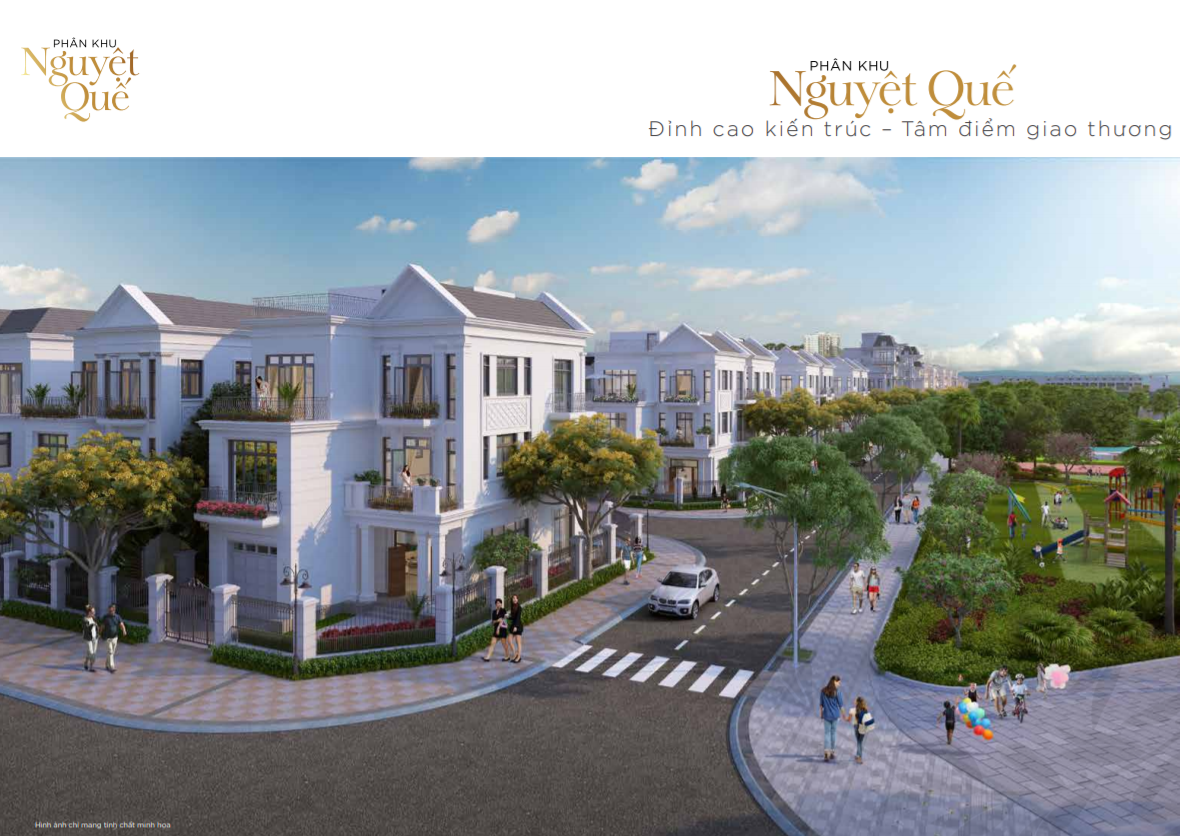 Phong Lan (Orchid) sub-area is designed in Italian style, like a miniature Venice. The main products of the sub-zone are single and semi-detached villas. Surrounding the entire sub-area is a system of lush green canals combined with a fresh green space that helps bring a sense of true peace and relaxation. You can relax at your house, enjoy the sound of water flowing and the gentle breeze through the trees.

Mau Don (Peony) sub-area is opposite to Phong Lan sub-area and together with Phong Lan is 02 sub-areas located in the center of the project. Peer is also similarly planned as Phong Lan with the space surrounding the houses is a fresh green channel. Designed with detached and semi-detached villas, the Monaco design is unique, sophisticated, splendid, promising to bring the high-class life of high-class homeowners.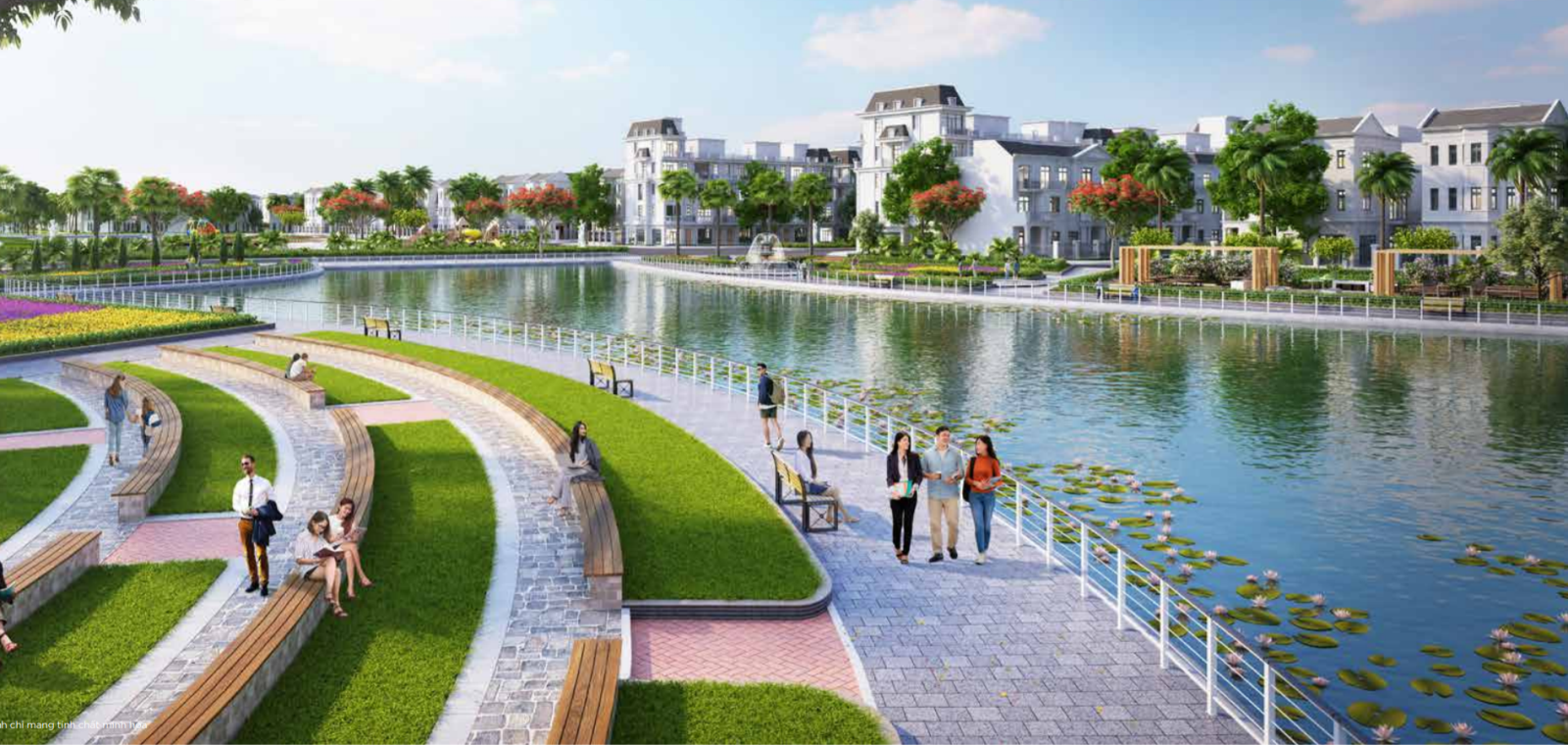 Huong Duong (Sunflower) sub-area is close to Phong Lan sub-area and has one side adjacent to Hung Vuong Boulevard. Designed in an Italian style full of art but also extremely modern. This is the sub-area with the largest area in 05 sub-areas, including single and semi-detached villas. Surrounding the project is a green and cool canal system, helping homeowners have a healthy and fresh atmosphere, avoiding the summer heat. With modern design, convenient transportation, this will definitely be a valuable address for modern homeowners.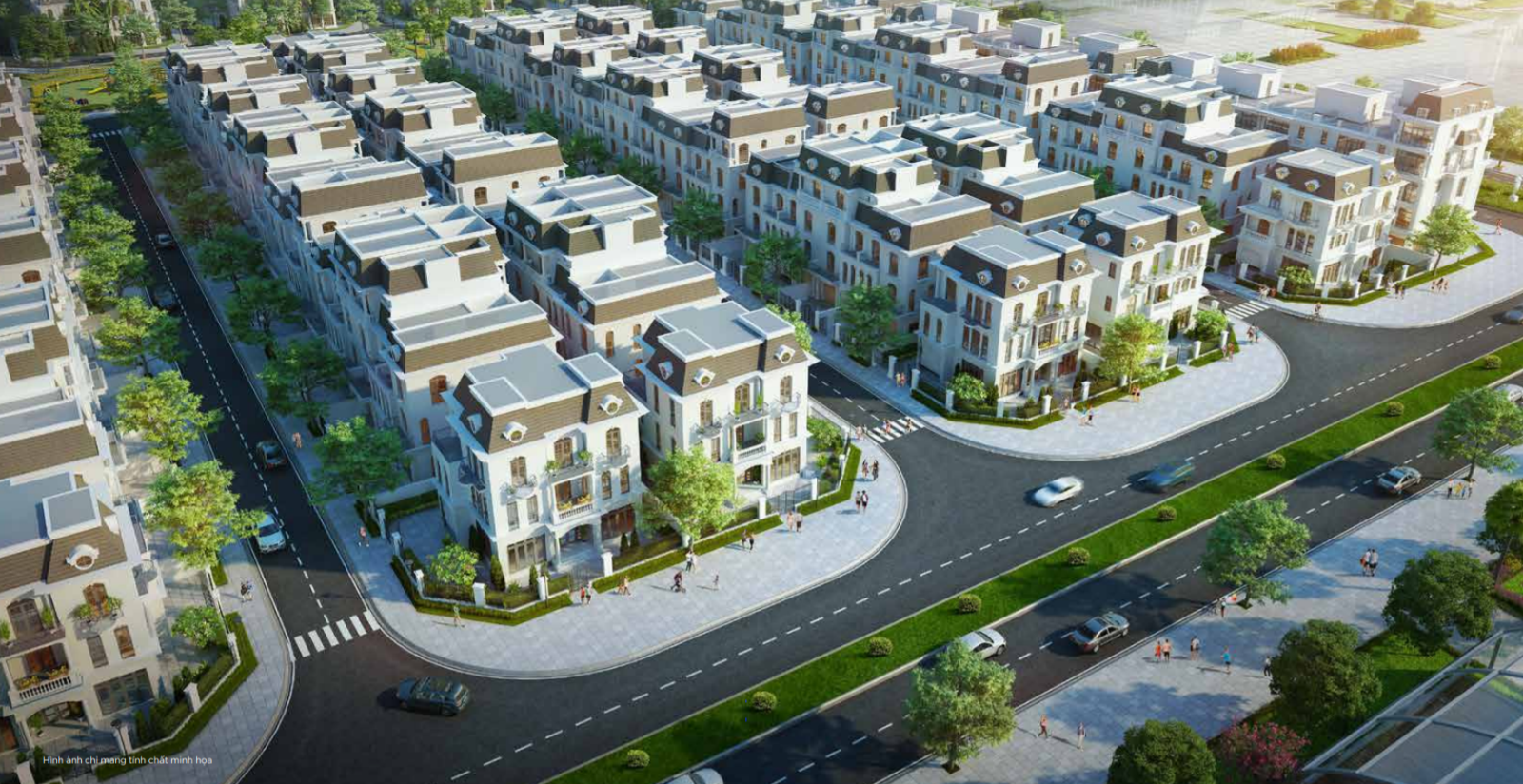 4. FACILITIES OF HOUSES, VILLAS, SHOPHOUSES FOR SALE IN VINHOMES STAR CITY THANH HOA
With a high-class project like Vinhomes Star City, the utilities at the project are also extremely unique.
The first is the Vinschool inter-school system. This is a prestigious education system and has now been brought to Thanh Hoa city. Promises will be a strong fulcrum for future homeowners when living on the project.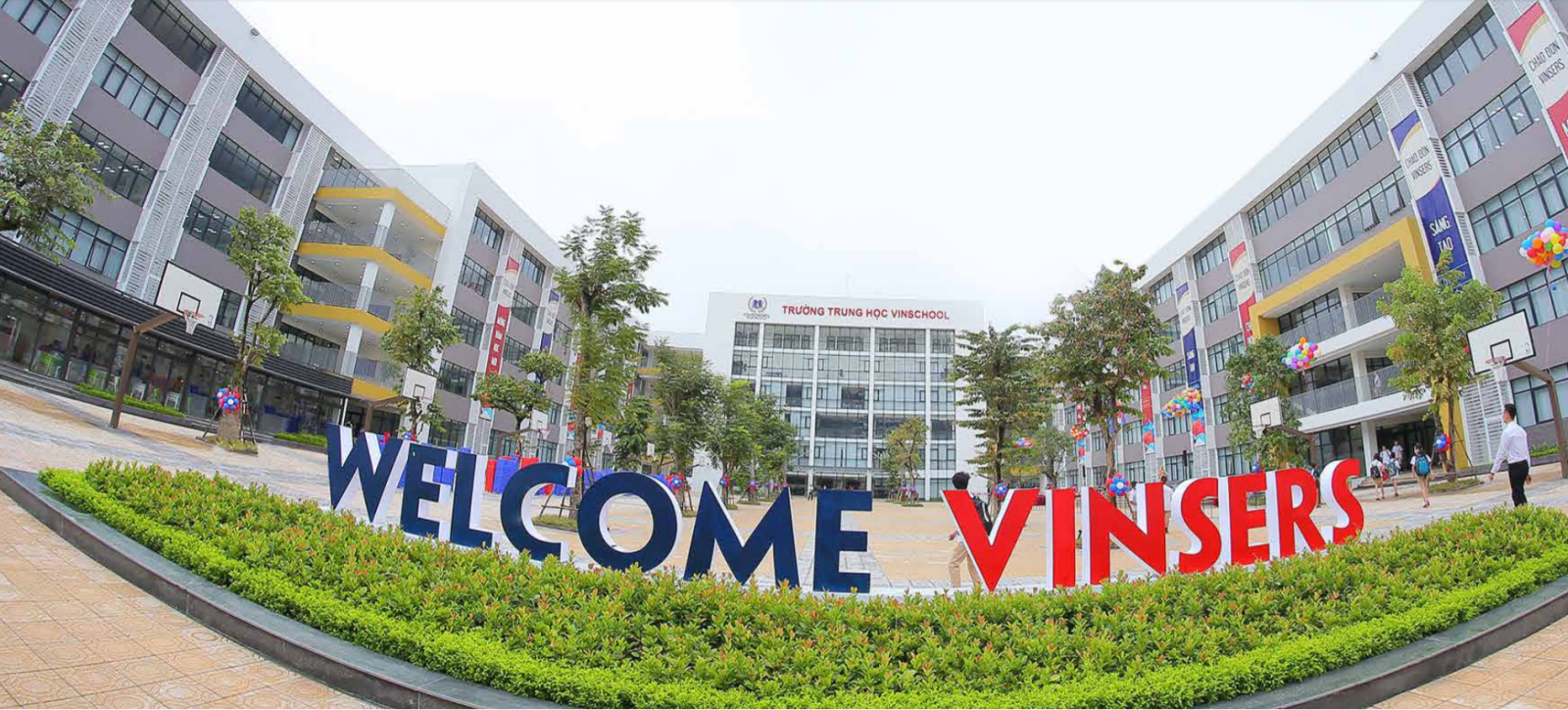 Next is the busy commercial center system with busy and busy European Boulevard, gathering stalls from dining, shopping, entertainment, entertainment, watching movies ... All will be meet all the needs of residents from affordable to luxury. Not only the bustling commercial center system also changed the lifestyle of residents around the project.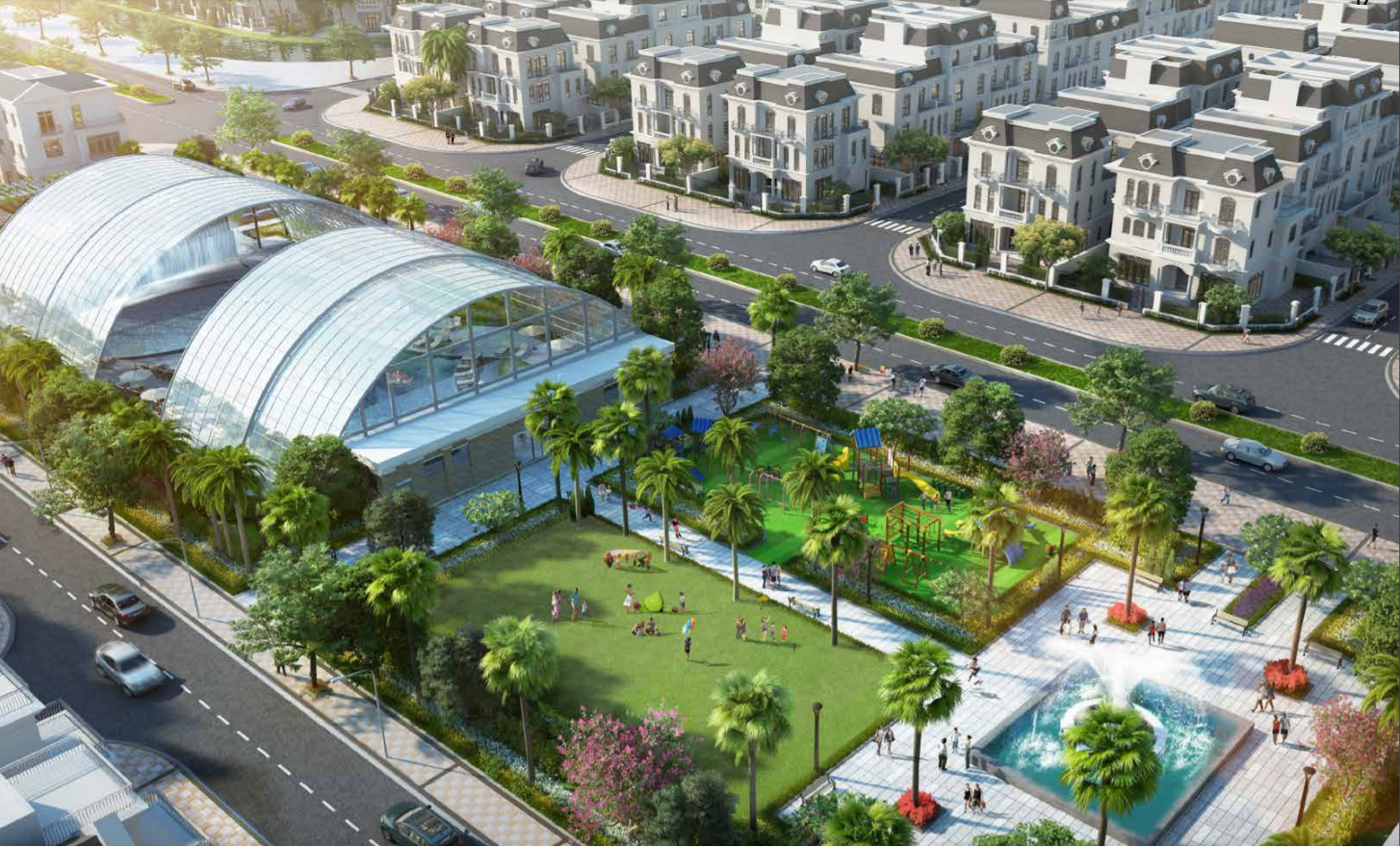 It is impossible not to mention that the system of green parks, canal system throughout the project helps to create more fresh and fresh space for the project. Combined with modern facilities such as children's play area, four-season swimming pool, jogging area, outdoor sports machine ... gives residents a healthy and life full of energy and joyfulness.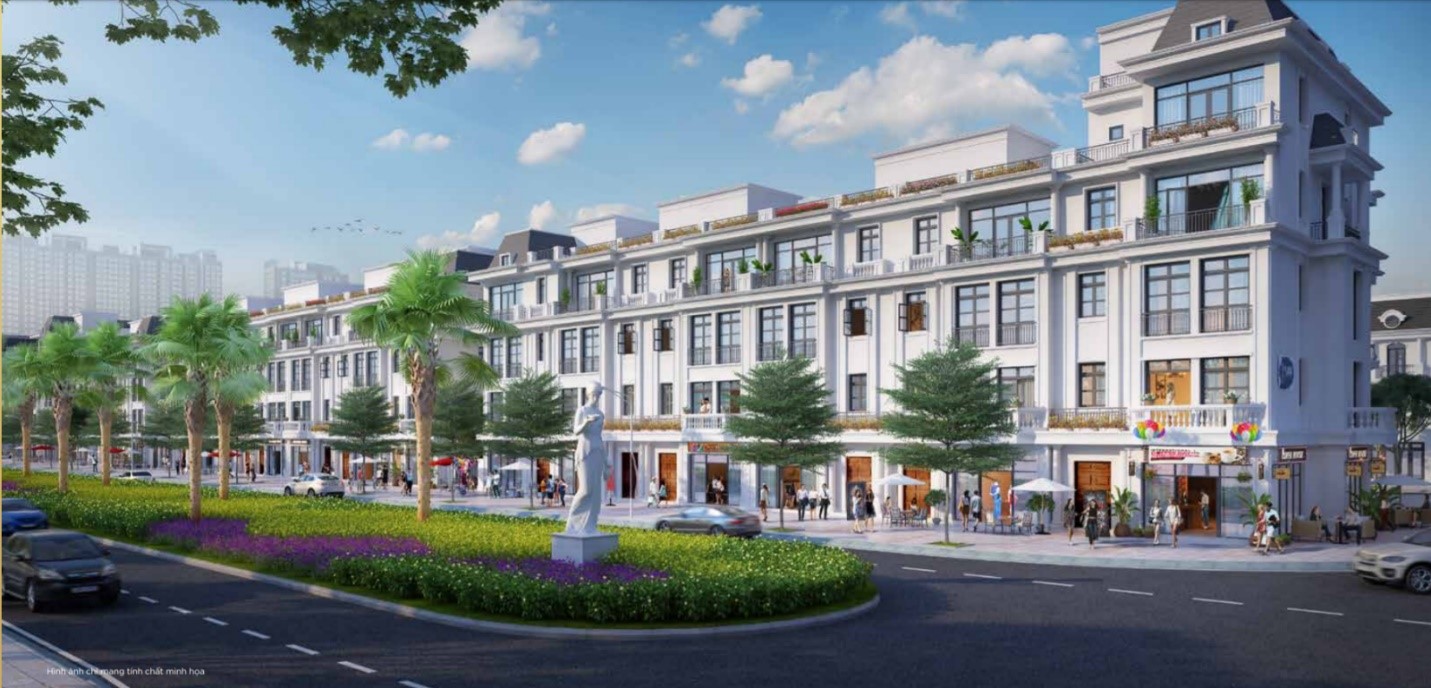 5. CONTACT INFORMATION
Tan Long - The trusted Real Estate Agent is committed to becoming a solid bridge between customers and investors. We are provide you a wide range of Hanoi housings list, Vietnam properties for sale and for rent, and regional housing service including : apartments, serviced apartments, houses, shophouses, villas and commercial real estate products for sale and for rent, with a team of professional and enthusiastic consultants who can speak English, Korean, Chinese, ...
For real tours and inspection of the property of houses, villas, shophouses for sales in Vinhomes Star City Thanh Hoa or any real estate properties across the country - don't hesitate to contact us !
Find us for fastest service, reasonable price and most accurate information.
Website: bdstanlong.com.
Hotline: 0987.745.745 or email: hotline@bdstanlong.vn
Address: 39B Xuan Dieu, Tay Ho, Hanoi.