HOUSES SHOPHOUSES VILLAS FOR SALE IN VINHOMES STAR CITY
1. VILLAS FOR SALE IN VINHOMES STAR CITY OVERVIEW
Vinhomes Star City is a top-class project in Thanh Hoa city. This project has a luxurious and modern European style for the first time in Thanh Hoa. Therefore, it has become a pride of high-class living, and future residents of the province. The density of project construction is very low, Vingroup has used a large area for a green space system, utilities, and services to help ensure a convenient life for residents.
General information about Vinhomes Star City project:
- Project name: Vinhomes Star City
- Investor: Vingroup
- Gross density: 147.5ha
- Density of building: 21%
- Types of products at the project: Villas and shophouses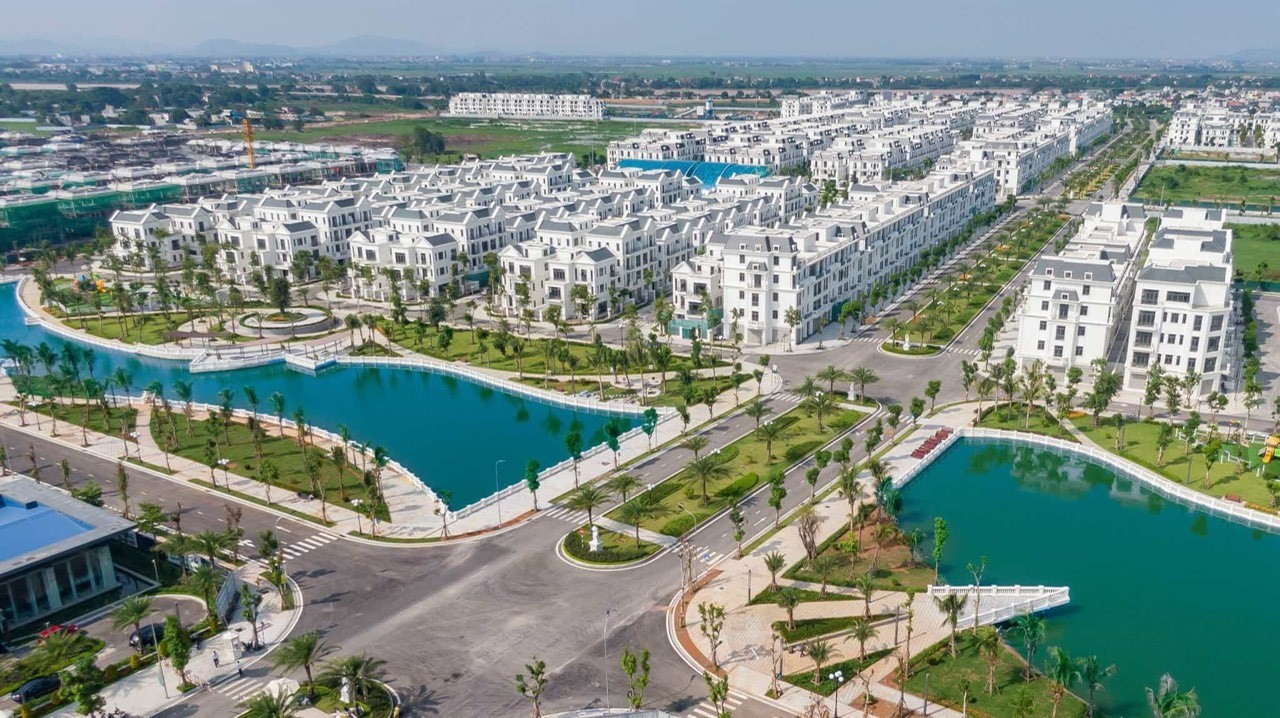 2. LOCATION OF VINHOMES STAR CITY
Vinhomes Star City is located on Le Loi Avenue, Dong Hai - Dong Huong Ward, Thanh Hoa City. The location of this project is easy to approach important boulevards such as Le Loi Boulevard. ; Hung Vuong Boulevard, and Song Ma Avenue; along with that is adjacent to Ham Rong mountain; especially the River of History.
Vinhomes Star City, as well as the villas for sale in Vinhomes Star City, is opposite Thanh Hoa BigC - A shopping center of the province. It is convenient for residents to go shopping and find entertainment without driving so far. Additionaly, all residents living at Vinhomes Star City are able to move to the neighboring areas and the province as quickly as possible:
The opposite project, 300m away is BigC Thanh Hoa commercial center

Residents only need to move 4km to reach Lam Son square

In about 5 km for people to move to Thanh Hoa station; the stadium

Come to Thanh Hoa Academy quickly when you only need to move 6 km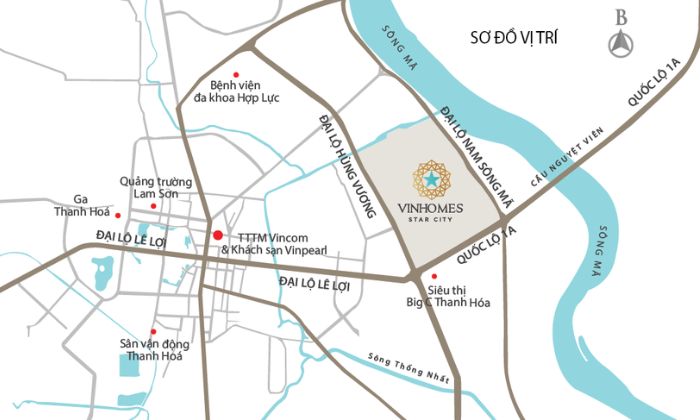 3. HOUSES VILLAS SHOPHOUSES FOR SALE IN VINHOMES STAR CITY - PROJECT GROUND PLANNING
Vinhomes Star City project has a total area of ​​147.5 hectares, divided into 5 low-rise subdivisions including:
Rose subdivision (Phân khu Hoa Hồng)

Peony subdivision (Phân khu Mẫu Đơn)

Sunflower subdivision (Phân khu Hướng Dương)

Laurel subdivision (Phân khu Nguyệt Quế)

Orchid subdivision (Phân khu Phong Lan)
Main types of property for sale in Vinhomes Star City project are villas and shophouses. Vingroup not only sells villas and houses but also distributes shophouses, villas for sale in Vinhomes Star City. The villas in the project were built with a total of 771 units, including 3.5-storey single villas with an area of ​​265 - 544m2, semi-detached villas with a height of 3.5 - 4.5 floors with an area of ​​145 - 250m2. The villas comprise separate space for garden and small landscape. Help to increase the green space for the house.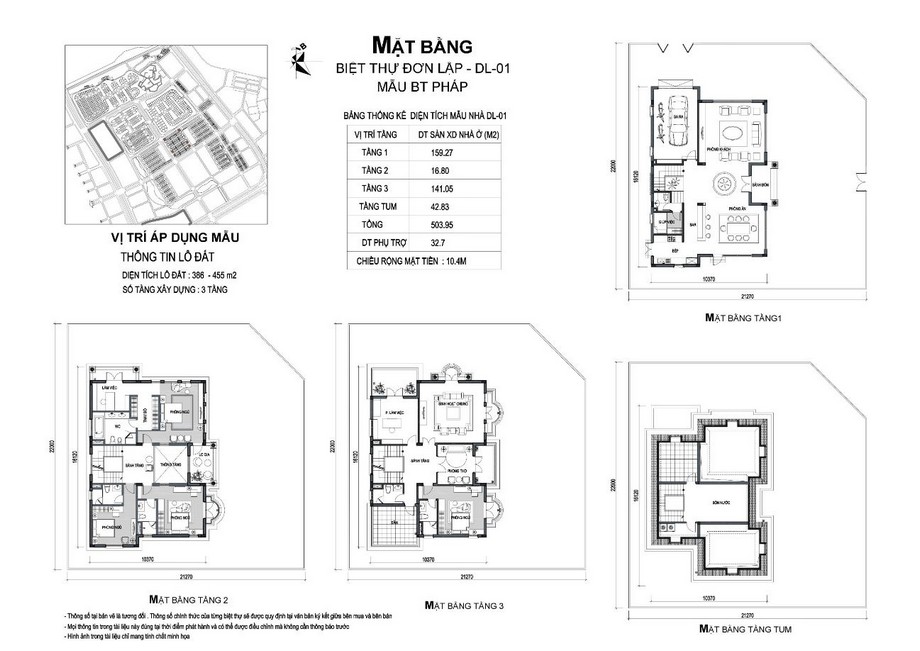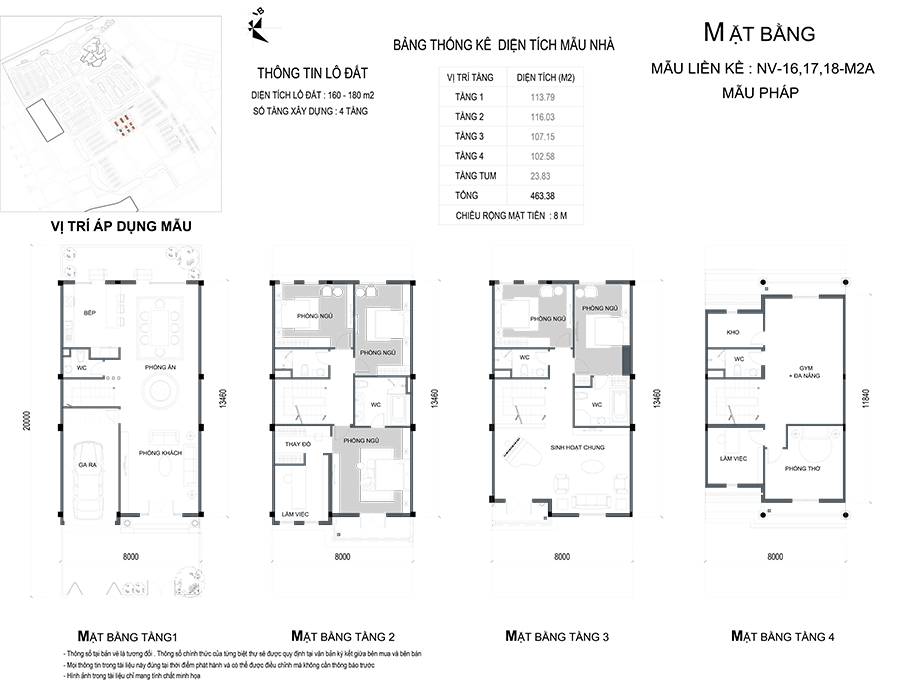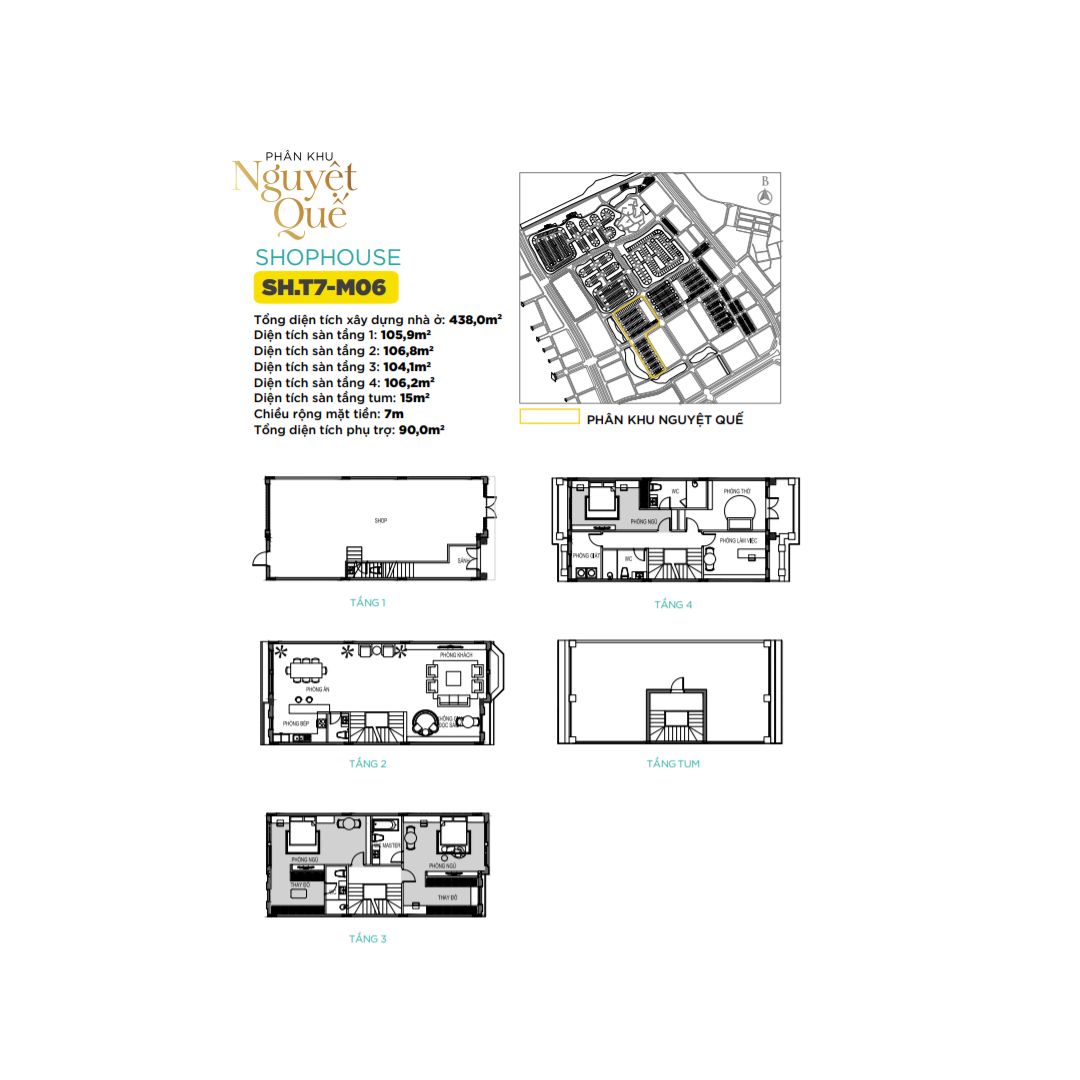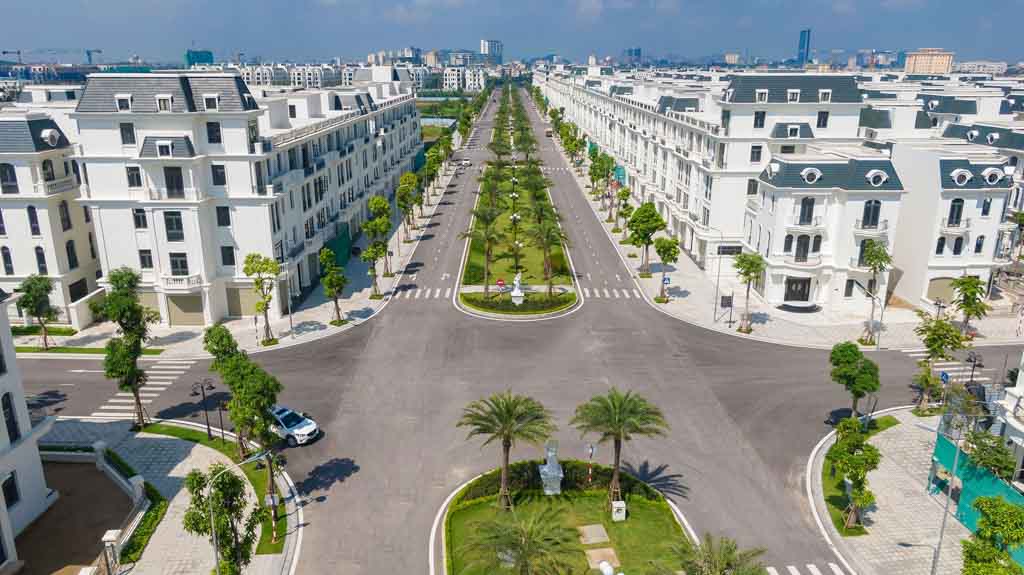 Rose subdivision

is implemented in the French architectural style, providing various types of products for customers such as commercial shophouses; townhouses. The house has a garden; detached villas, and duplex villas. In phase 1, this subdivision is open for sale with a number of 754 units.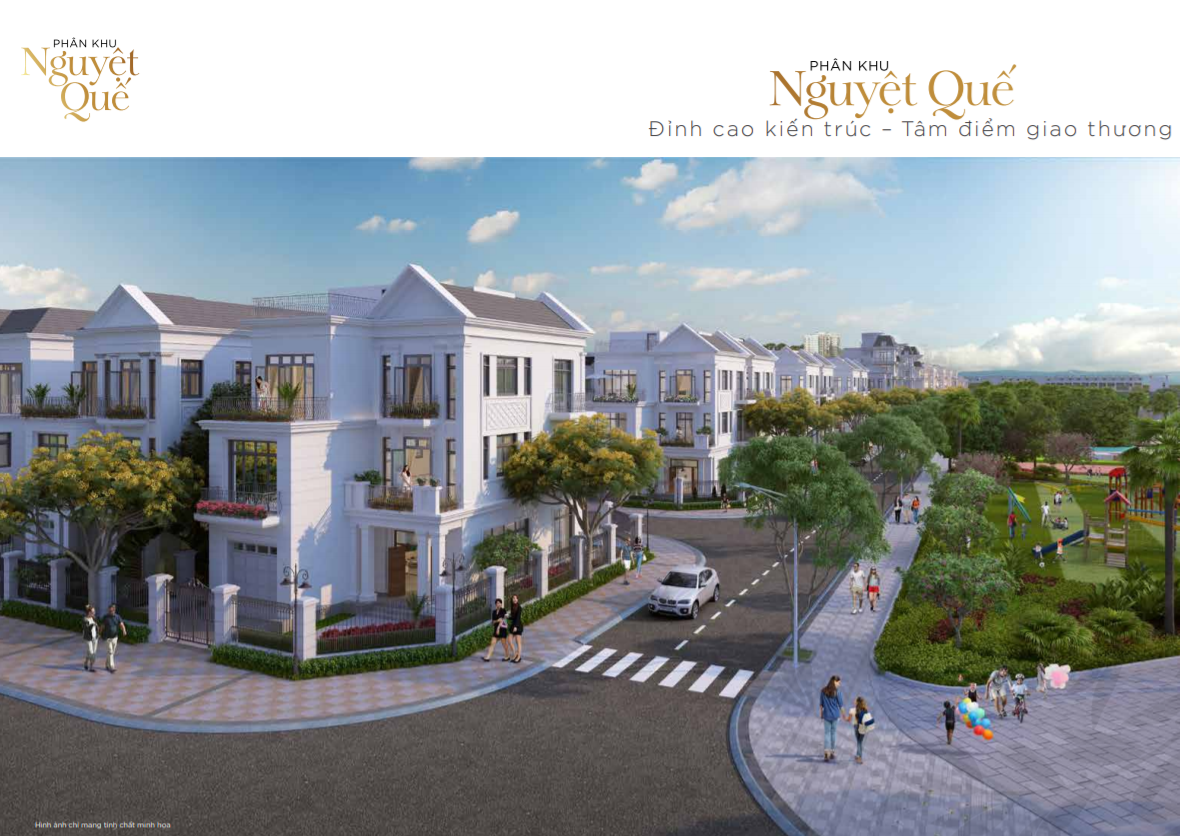 Laurel subdivision is located next to the most vibrant area of ​​the project when adjacent to the main gate. When put into operation in the near future, it will become the busiest shopping street in the project. The project's products are developed in Greek Neoclassical style with the number of 245 units of the following types: single and duplex villas; shophouses;...

Orchid subdivision is a subdivision developed in a unique Italian style, located adjacent to 3 sub-areas including Mau Peony; Sunflower; Laurel. Therefore, this location is considered one of the most beautiful sub-areas of the urban area, with a unique landscape and architecture imbued with Italian architectural art. The subdivision provides 205 detached villas and set-up tracks for customers.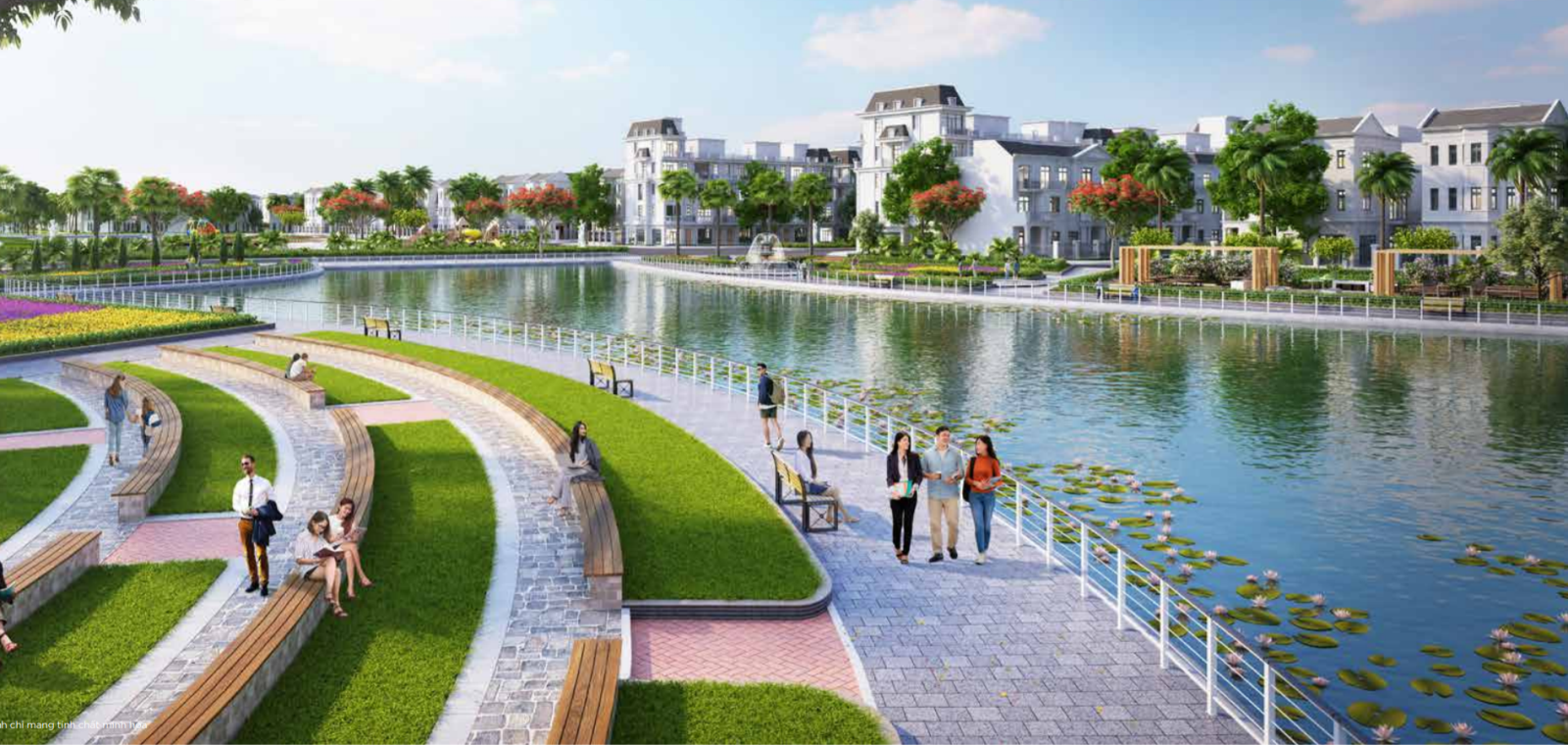 Peony subdivision is the subdivision that converges the most luxurious villas in the Vinhomes Star City urban area aimed at customers who are the elite. The type of product here is only detached villas to create a closed ecosystem for residents who prefer privacy. The villas in this subdivision have the regal Monaco style with a characteristic dome design.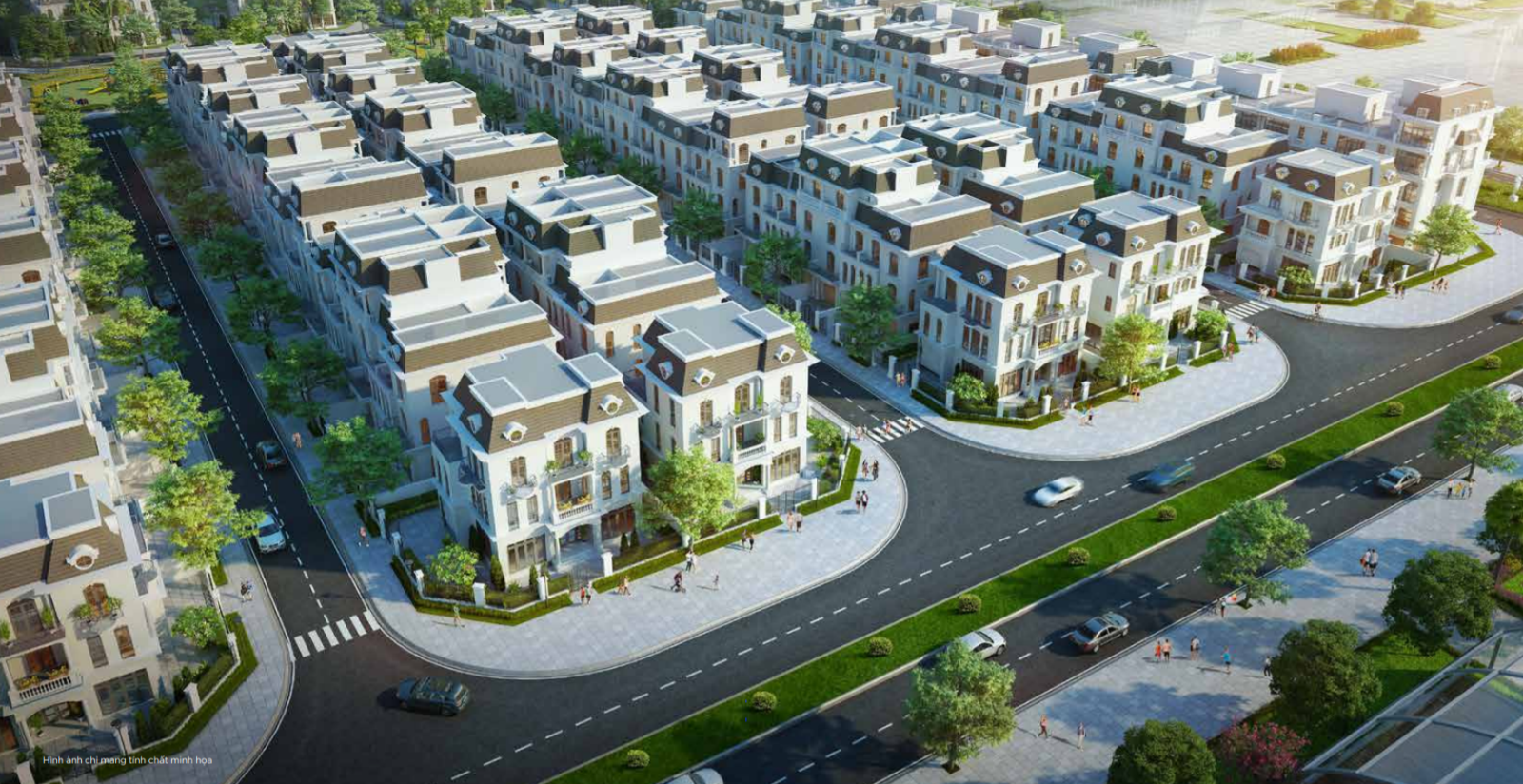 Sunflower subdivision is located along Ben Thuy canal and Hung Vuong Boulevard, this subdivision enjoys a fresh green living environment, recreating a beautiful Venice city that brings a free and liberal living quality.
4. FACILITIES OF HOUSES, VILLAS, SHOPHOUSES FOR SALE IN VINHOMES STAR CITY THANH HOA
Vinhomes Star City is a smart urban project of Vingroup. This project opens up modern and convenient living spaces in Thanh Hoa. Fresh living spaces come with numorous international stadard facilities and utilities. Houses, shophouses, and villas for sale in Vinhomes Star City are at a reasonable price, investors shouldn't miss the opportunity to own these valuable properties.
Vinschool inter-school system
The top concern of parents is the educational environment. Understanding this concern, Vingroup decided to build a quality school system. Vinschool is one of the most outstanding facilities of the Vinhomes Star City project.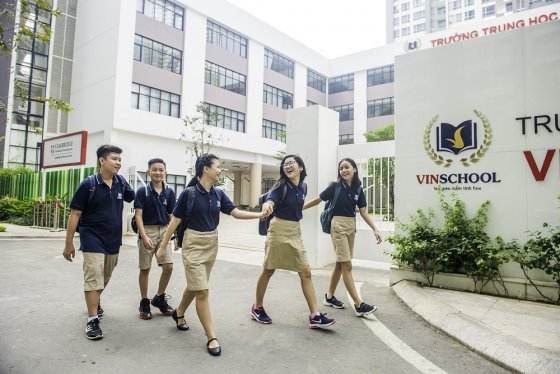 Vinmec International Clinic
To bring a closed life to residents, the investor built the Vinmec clinic. The clinic meets the standards to serve the medical care needs of the residents. The clinic is equipped with modern machinery and equipment. All residents can get medical treatment here.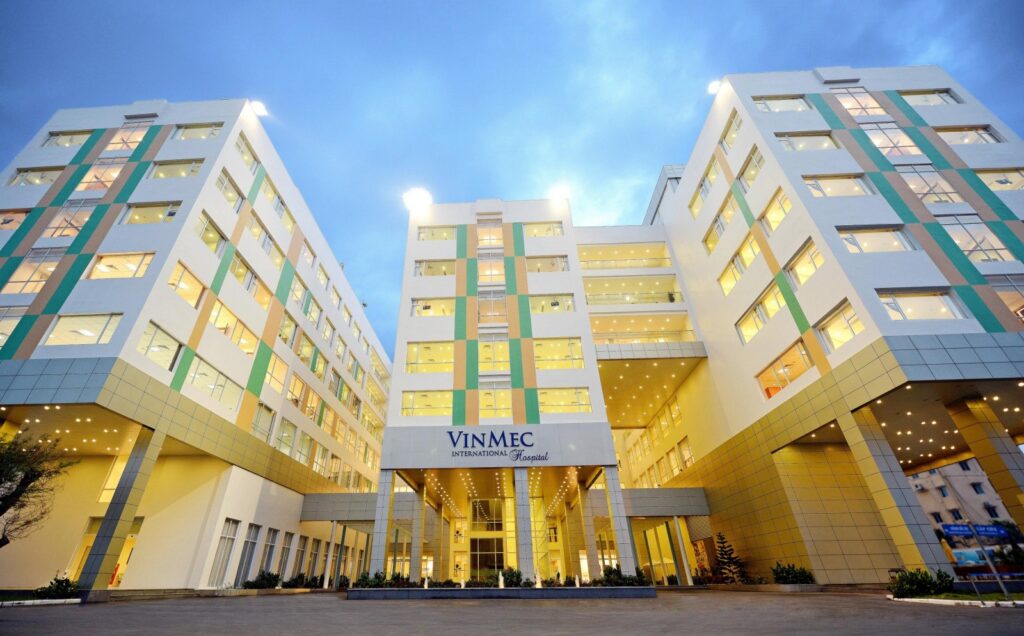 Outdoor Gym
The purpose of the investor of the Vinhomes Star City project is to bring a classy space. All residents will experience a green, modern living space. For residents to relax, Vinhomes has built an outdoor gym. There are many gym machines located on the campus to serve the needs of residents. Besides,

Some other facilities of the project include a children's play area, a world-class swimming pool.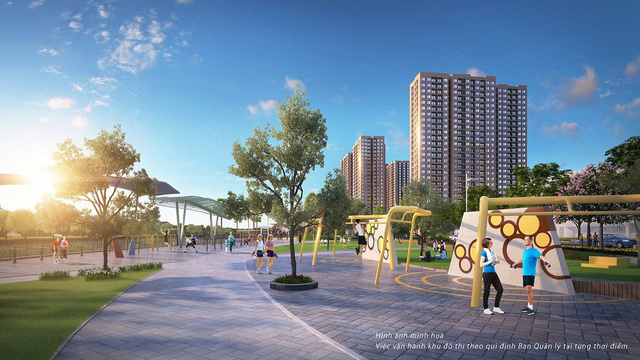 5. CONTACT INFORMATION
Tan Long - The trusted Real Estate Agent is committed to becoming a solid bridge between customers and investors. We provide you a wide range of Hanoi housings list, Vietnam properties for sale and for rent, and regional housing services including apartments, serviced apartments, houses, shophouses, villas, and commercial real estate products for sale and rent, with a team of professional and enthusiastic consultants who can speak English, Korean, Chinese, ...For real tours and inspection of the property of houses, villas, shophouses for sale in Vinhomes Star City or any real estate properties across the country - don't hesitate to contact us!
Find us for the fastest service, reasonable price and most accurate information.
Website: bdstanlong.com.

Hotline: 0987.745.745 or email: hotline@bdstanlong.vn

Address: 39B Xuan Dieu, Tay Ho, Hanoi.
See more: