HOUSES VILLAS FOR SALE IN TAY HO RESIDENCE - UPDATING
Located on 445 Lac Street, Xuan La Ward, Tay Ho District, Hanoi. Tay Ho Residence has an important strategic location, adjacent to Thang Long Theater, which is the headquarters of many agencies, ministries. Despite the New Tay Ho Tay being under-development, the potential for its convenient transportation is almost limitless:
The West is facing to Vanh Dai 2 Street, the East, and Southeast borders with Lac Long Quan and Au Co roads, adjacent to the North Thang Long Expressway towards Noi Bai International Airport. Houses, villas for sale in Tay Ho Residence are opening with reasonable prices and attractive sale policies so that the wise investors should not miss this chance to own profitable properties.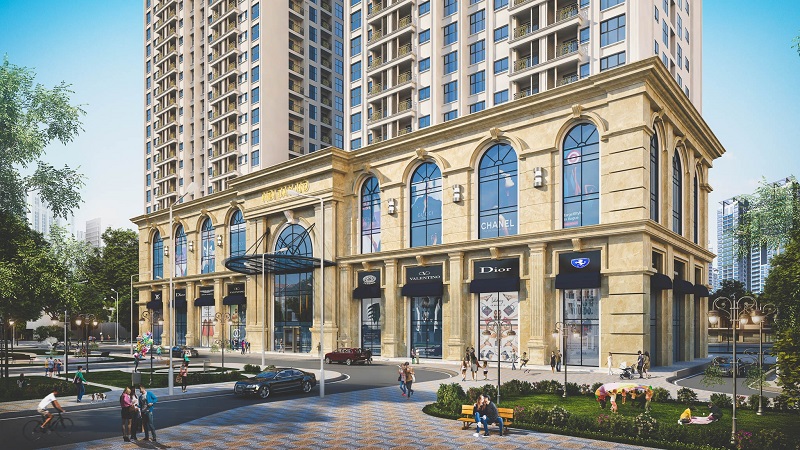 OVERVIEW OF TAY HO RESIDENCE - HOUSES VILLAS FOR SALE
Investor: Hanoi Housing Development and Construction Investment Joint Stock Company No. 7 (Handico 7)
Planned area: 24,000 m2
Construction density: 34.4%
Total construction base area: 350,600 m2
Land for high-rise constructions (apartments): 7,483 m2
Low-rise residential land (villas): 4,117 m2
Commerce area, flower garden: 12,400 m2
4 high-rise apartment buildings: 15 - 27 floors (Currently selling for the first time: Moon Tower and Sun Tower)
Green space and entertainment section.
The perspective of Tay Ho Residence project
LOCATION OF TAY HO RESIDENCE
At the intersection of Vo Chi Cong - Hoang Hoa Tham - Hoang Quoc Viet - Lang, traffic is extremely convenient to central districts such as Ba Dinh, Cau Giay, Tay Ho... Only 300m away from West Lake, 200m from Starlake, with this great location advantage, nature has bestowed on residents of Tay Ho Residence as a four-way view of Lake view that no other project has.
Tay Ho Residence is a real estate product that converges all elements of a prestigious location. Where the project lies - West Ho Tay, there is modern and synchronized infrastructure, has always been called the most valuable land in Hanoi or the harmonious area of ​​the Capital, as well as the houses villa for sale in Tay Ho Residence.
Among the projects in the Tay Ho Tay area, Tay Ho Residence is considered the most expensive and outstanding real estate. The density of apartments is very small, the total of 2 buildings only contains about 340 apartments, the percentage of elevators that reach the standard of high-class apartments is only 40 apartments / 1 elevator that only a few projects have achieved. Ensuring a clean, classy, and comfortable living environment, meeting both criteria for accommodation as well as investment.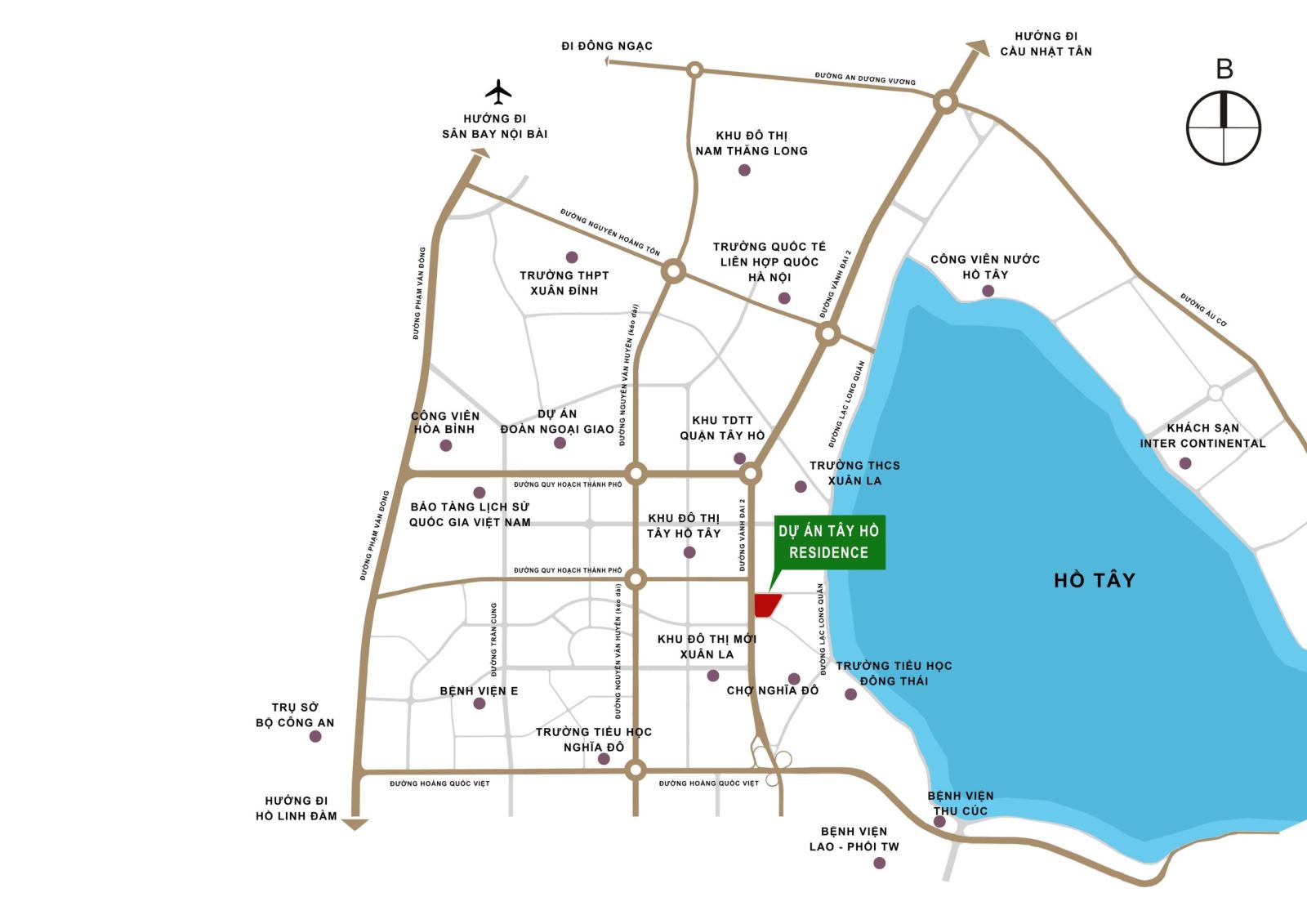 LAYOUT OF TAY HO RESIDENCE PROJECT
Design on the first floor - Construction area ranging 96.5m2
The ground floor is carefully constructed, with connected stairs from the basement going up. The primary space will only be containing the living room and dining room, with the purpose of creating a spacious space for homeowners to easily outline the interiors.
Design on the 2nd floor, and the 3rd-floor with a construction area 77.9 m2
The spacious hall divides the space on the second and third floors, each with 2 bedrooms, and its own toilet. Great air circulation thanks to large windows and light from the outside.

Design on 4th floor/roof floor: 77.18m2

With a cozy space on the rooftop and a large open space, the trees can be planted on as the altar is located in a solemn, thorough position and contribute to making peace and prosperity for the family. In addition, the roof floor is also arranged with a large storage room to help to store household items more conveniently and easily.
UTILITIES OF TAY HO RESIDENCE PROJECT
Standard hotel 5 star
With the desire to create a "promising land" for residents who aspire to find a worthy resort living space, Tay Ho Residence has set a new standard for modern life in Vietnam - peaceful, friendly but no less comfortable amidst the noisy urban.
Tay Ho Residen provides, especially the houses villa for sale in Tay Ho Residence Project, residents with green living space on the shores of West Lake full of facilities and services:
5 floors of the shopping center full of well-known brands promising to be an ideal destination for residents of Tay Ho Tay in general and homeowners of Tay Ho Residence in particular.
Indoor swimming pool on the 6th floor with German technology.
The elegant garden on the roof of the 27th floor will be a relaxing place to look at the windy West Lake, helping to regain residents of Tay Ho Residen energy after a long working day or to just start a new day full of excitement.
5-star hotel standard service:
In addition to the usual apartment services, Tay Ho Residence provides residents and guests with 5-star hotel services including:
Laundry service, room accommodations

Catering at home

Tenant management service
These will be plus points for residents of Tay Ho Residence to enjoy the perfect fresh green life as well as increase the value of apartments for rent with customers wishing to invest in apartments for rent.
CONTACT INFORMATION:
Currently Tan Long Land is providing consulting services to buy apartments The Manor Central Park in beautiful locations with reasonable prices. A team of professional, enthusiastic consultants is committed to becoming a solid and professional connection between customers and homeowners and investors. If you want to find the latest and most detailed information about buying Tay Ho Residence Villas apartment, please contact Tan Long Real Estate Floor directly for the best advice and support.
Hotline: 0987.745.745 or Email: hotline@bdstanlong.vn
See more: