HOUSES VILLAS IN VINHOMES GRAND PARK
Shophouses, duplex villas, semi-detached villas, row - villas are the most interested project in Vinhomes Grand Park, with an area of diverse types with limited quantities and reasonable prices.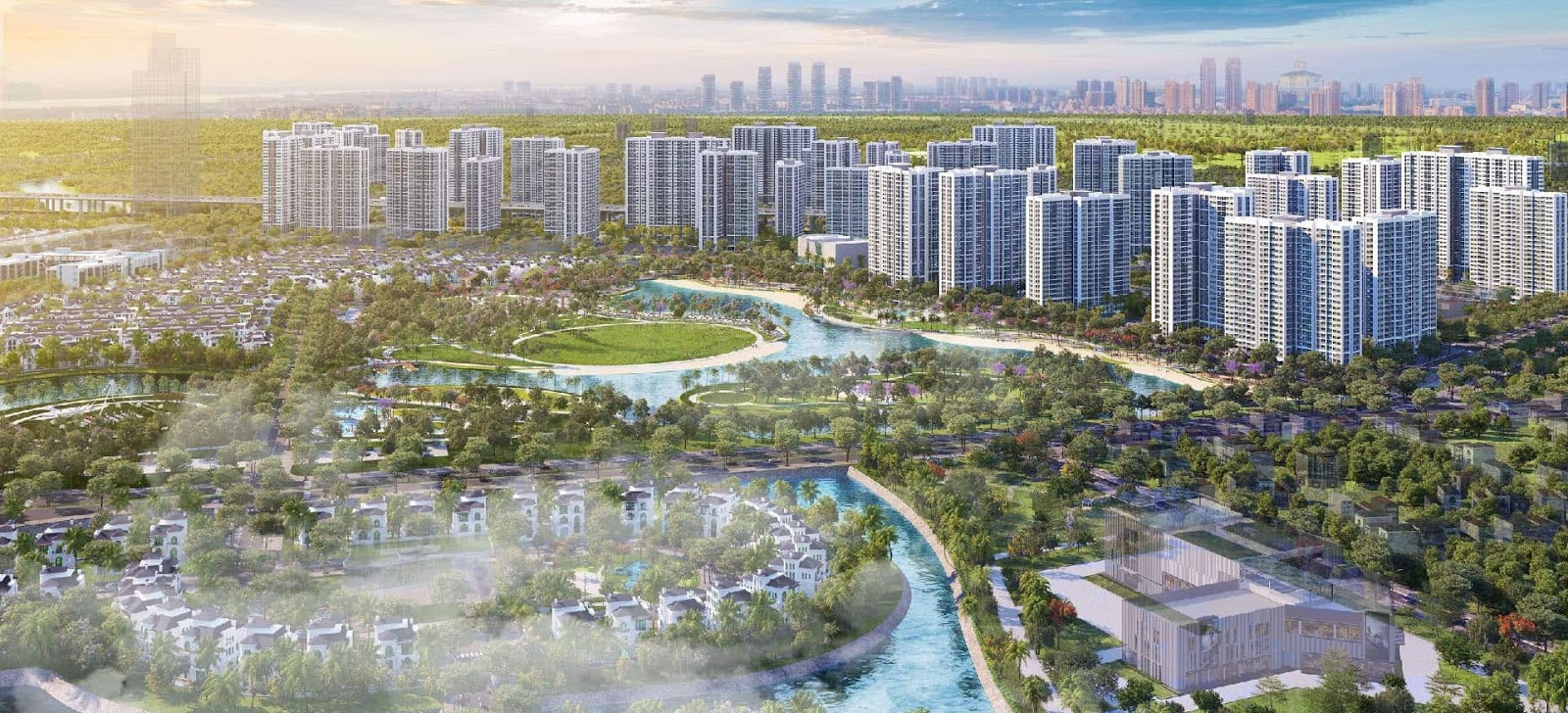 1. THE OVERVIEW OF VINHOMES GRAND PARK
Project name: Vinhomes Grand Park
Location: Nguyen Xien and Phuoc Thien - P. Long Binh - District 9 - Ho Chi Minh
Investor: Vingroup
Construction unit: Coteccons
Total area: 271ha
Product type: Adjoining shophouses, townhouses and villas
THE DESIGN OF VINHOMES GRAND PARK
Quantity: About 2000 units, accounting for only 5% of the total of 44,000 villas, apartments and town houses.
Scale: 50 ha.
Area: 75m2 - 125m2
Design: 3 floors
Construction density: 20-25%
The townhouses are arranged on the outside of the surrounding Vinhomes Grand Park, directly facing the apartment building block where many dwellings and large roads in the area with the advantage of bordering with the river provide a view of expensive prices.
Classic designs style is for ensuring the aesthetics and convenience for beneficial business investment or accommodation. Modern European design that warmth of foreign consultants. Investor handover complete all outside and inside will be completely rough without being furnished so that the owner can depend on the purpose of use that design.
The area of ​​ those villas is smaller so the selling price will be more suitable than the whole area.
Sports activities are regular organized for living community.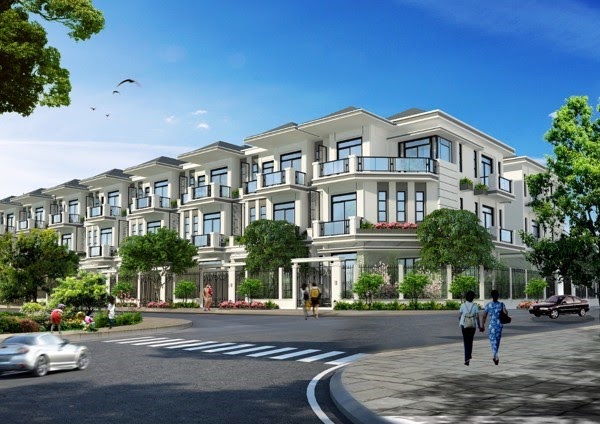 2. THE LOCATION OF VINHOMES GRAND PARK
The area is considered the most potential to develop in the future when located at the eastern gateway of HCMC. Ho Chi Minh City is adjacent to many arterial roads of the city:
Long Thanh highway
Provinces of the East, North and Central of Vietnam through belt roads, Nguyen Van Linh, Phu My bridge, HCM highway, ...
Neighboring provinces such as Dong Nai, Binh Thuan and Lam Dong across Hanoi Highway and National Highway 1
Connecting District 2, District 3, metro 1 railway, eastern bus station via belt 3.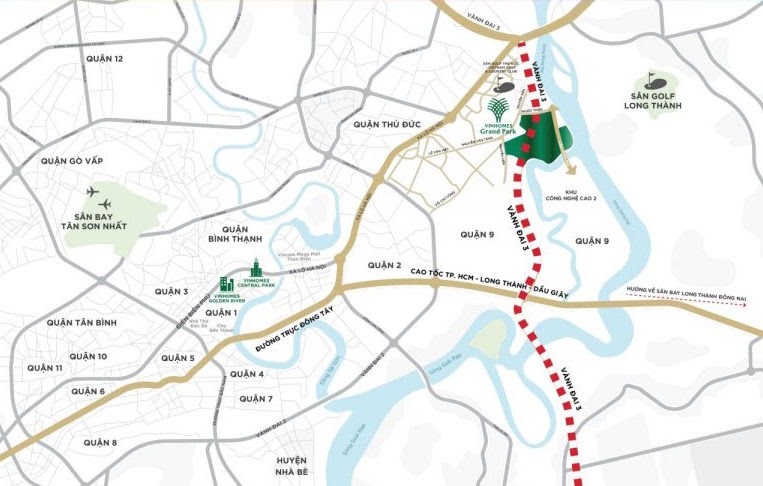 3. THE UTILITIES OF VINHOMES GRAND PARK
The Project is planning up to 300 hectares of Green, installing all utility systems of Vingroup like:
Vinschool school system: from preschool to secondary school, vinmart supermarket system, Vinmec international hospital, Vincom Nguyen Xien.
Internal campus facilities: lake view square with fountain, football field, basketball, outdoor pool, reading island, sports area, commercial and service area, park, landscape hill, hill picnic, lake, square, love garden, ...
System of 100% standby power station, free wi-fi coverage, clean water filtration system meeting European standards, waste water treatment, garbage and insecticidal areas are made regularly.
5 * standard service: consulting doctor, home health care, home care, garden, pool cleaning, car cleaning, car washing, car shuttle, food ordering, 24-hour service center 7, professionally trained security, camera area.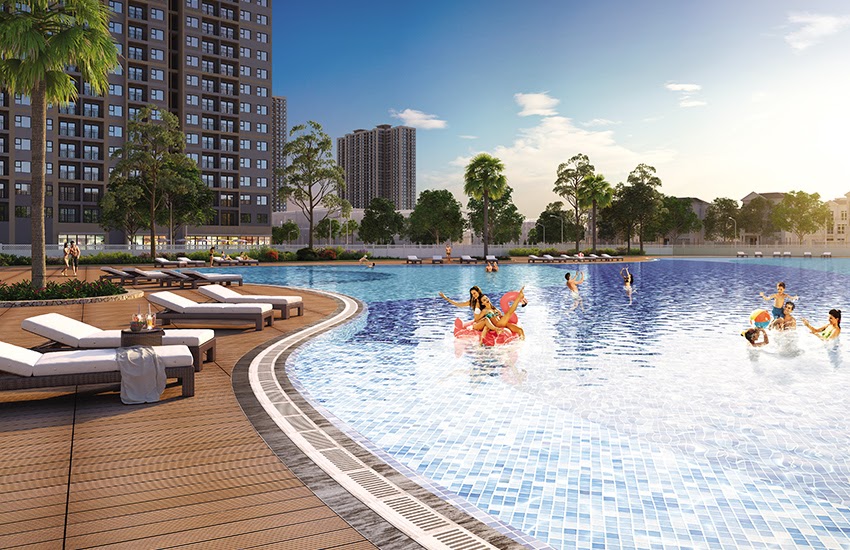 4. WHY BUY VINHOMES GRAND PARK?
Reasonable price: Belonging to the Vinhomes Sapphire segment of Vingroup so the price is very suitable for people in the South, besides adjacent products compared to shophouses and villas will certainly be cheaper. The rate of increase in profits is higher.

Location: the transportation system is convenience.

European bold design created the luxury and modern.

Reputable, reliable investor in many fields, always committed to the quality of the products so that customers can be assured and satisfy in any business with us.

The area of ​​small lots of plots is more suitable for people with low finance who still want to do business.

The neighborhoods living in the villas are planned carefully, making the overall beautiful and more eye-catching create a community living close together.
A team of highly skilled engineers brings products that meet international standards.
The convergence of fully utilities in Vingroup Grand Park brings advantages for these apartments.
5. CONTACT INFORMATION
Tan Long Land is providing consulting services on buying and selling villas in Vinhomes Grand Park in beautiful locations with reasonable prices. A team of professional, enthusiastic consultants is committed to becoming a solid and professional partner for the customers, homeowners and investors. If you want to find the latest and most detailed information about villas in Vinhomes Grand Park, please contact the Tan Long Real Estate directly for the best advice and support.
Hotline: 0987.745.745 or email: hotline@bdstanlong.vn