HOUSES, VILLAS FOR SALE IN GREEN CENTER
Houses, villas for sale in Green Center is a should - try place when you come VietNam. As the third phase of The Lotus Center project, Green Center Villa Subdivision is considered to have the most prime location, promising to bring investment value as well as outstanding profitability opportunities for investors.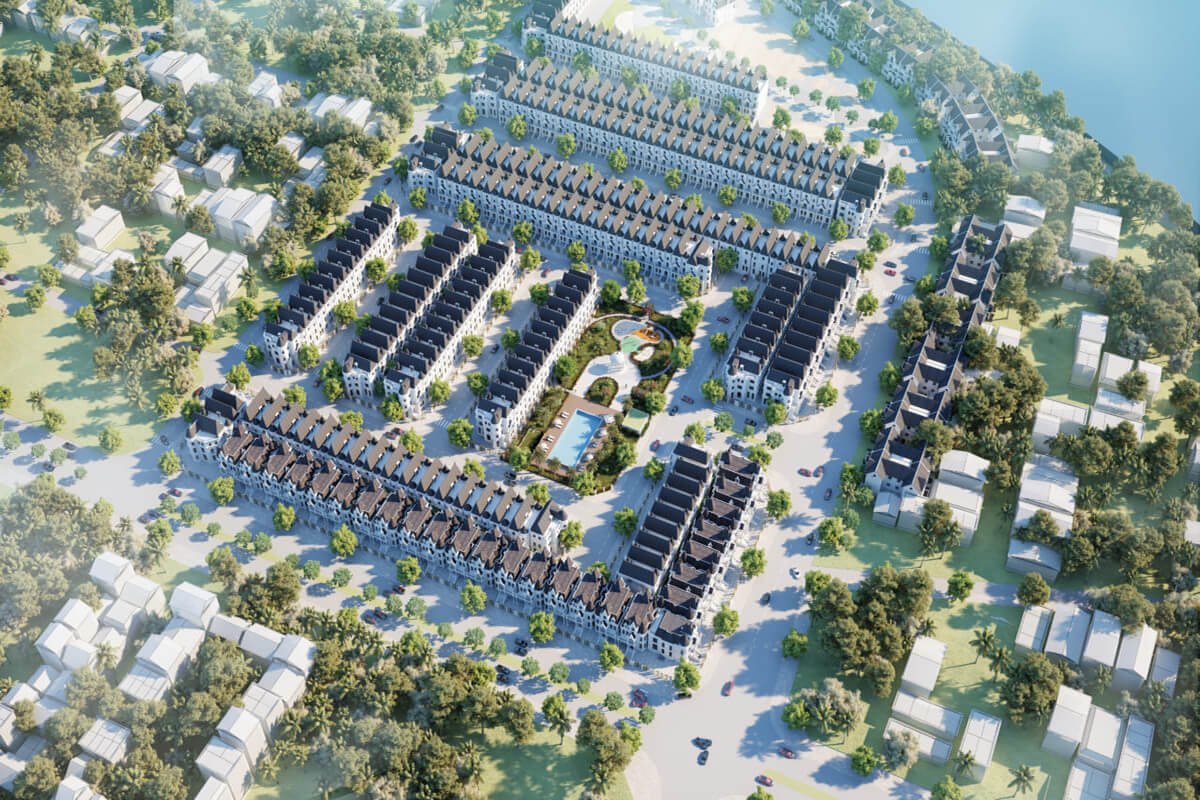 PROJECT OVERVIEW OF HOUSE AND VILLAS FOR SALE IN GREEN CENTER VILLAS
• Project name: Green Center Villas
• Investor: Vimedimex Pharmaceutical Group Joint Stock Company
• Location: Located in Ciputra urban area, Tay Ho district, Hanoi city.
• Development unit: Vimefulland
• Construction unit: Ecoba Vietnam
• Management unit: Savills Vietnam
• Platinum Center Point subdivision: 3,219 officetel apartments
• Golden Center Lake subdivision: 8,000 apartments
• Green Center Villas subdivision: is the villa area, adjacent to the Nam Thang Long urban area phase 3 with 384 units of Business Town Hall and castle villas.
LOCATION OF SGREEN CENTER VILLAS - HOUSES AND VILLAS FOR SALE
Green Center Villas of The Lotus Center project is located at plot BT2 and BT5 in Ciputra urban area, Tay Ho, Hanoi. The project location is considered the place where the dragon's head wins, feng shui is clear.
15km to Noi Bai airport

10km to the center of Hanoi, it takes about 20 minutes to move

600m to West Lake

90m to Lotte Mall

1.5km far to Ngoai Giao Doan urban area

1.5km to Hoa Binh Park
From the villas for sale in Green Center, residents can easily move to the city center, conveniently move to Noi Bai international airport. With the proximity to arterial roads such as Vo Chi Cong street, extended Nguyen Van Huyen street, close to Nhat Tan bridge, residents in the urban area can conveniently move to serve the needs of study, work or entertainment.
In particular, with its complete location in the Ciputra urban area, located at the gateway of the capital, the position of the dragon's head, the Green Center Villas possesses a prosperous terrain that brings wealth to the owner.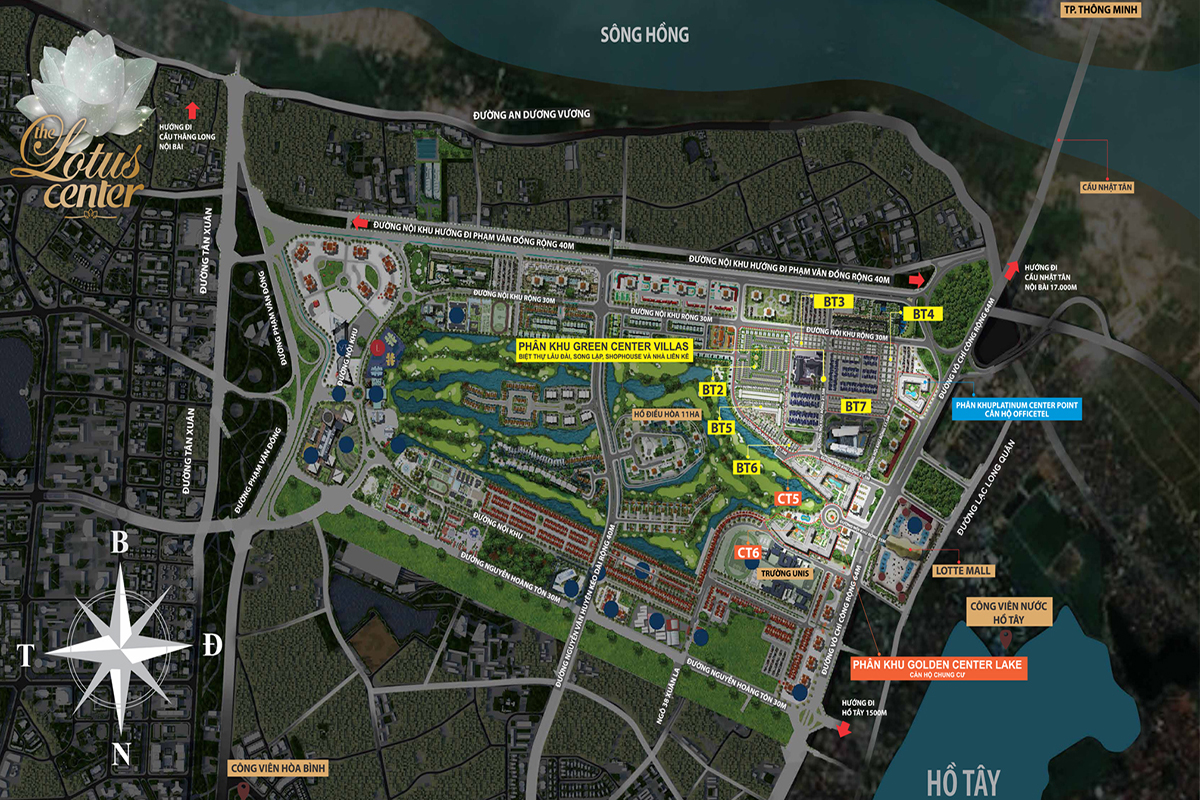 GREEN CENTER VILLAS - FLOOR DESIGN
The villas for sale in Green Center Project are designed with a modern area of ​​14m2. Adjacent apartments are French neoclassical style with large and small door systems to increase contact with the surrounding space.
Green Center Villas has an area of ​​319-429m2 with a construction density of about 50%, designed with 1 basement + 3 floors to help customers enjoy a classy living space in resort style.
SUBDIVISON PLAN AND DESIGN OF GREEN CENTER VILLAS
Green Center Villas villa area is divided into 3 subdivisions A, B, C with bold design style of Tan Classic.
With an area of ​​140m2, the investor has dedicated himself to creating a villa with classy design. Luxurious, comfortable and classy working space combined with neoclassical exterior has completely captured the hearts of the elite.
High-class facilities at Green Center Villas
Located in Ciputra urban area, Green Center Villas villa subdivision inherits all available utility systems of the area. Residents in the urban area will experience a resort-standard lifestyle with a system of utilities to meet the needs of shopping, entertainment, typical culture and arts such as: 5 * hotel system, Eurasian restaurant, Cafe counter, ...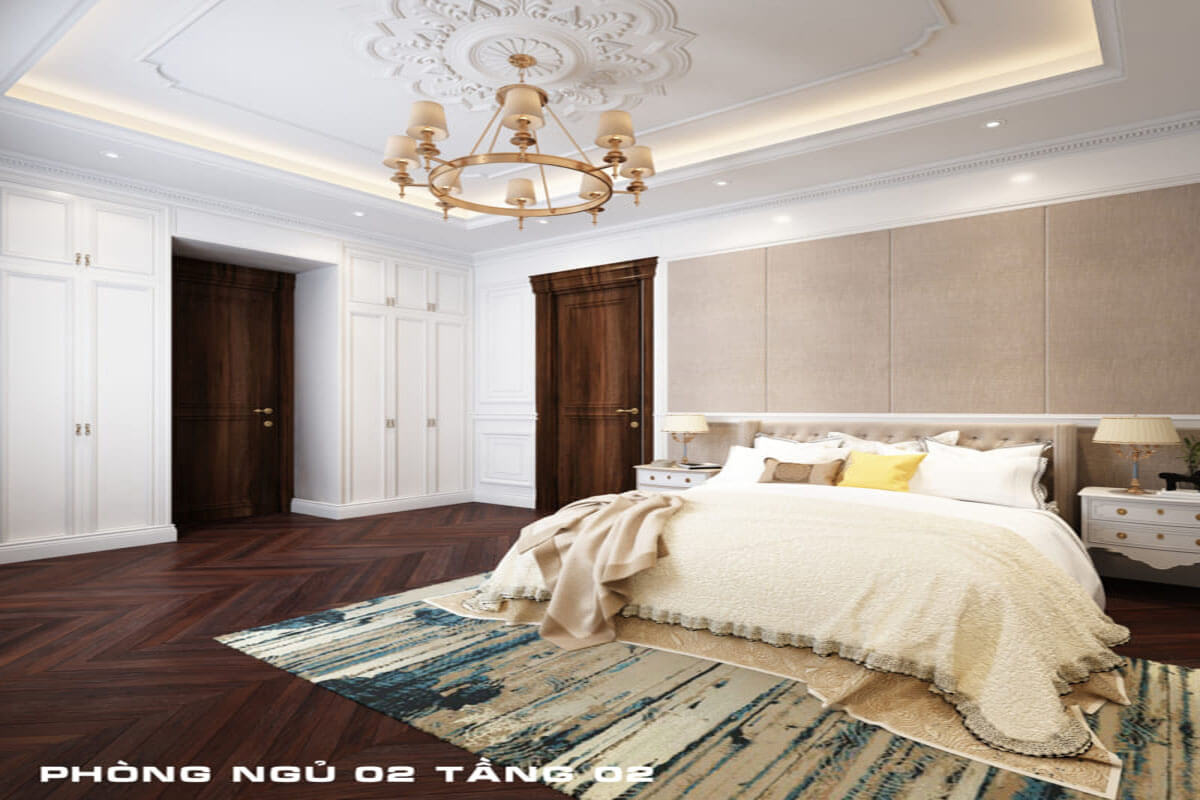 INTRODUCING THE INVESTOR OF THE GREEN CENTER VILLAS PROJECT - HOUSES AND VILLAS FOR SALES
The investor of the Green Center Villas project is Vimefulland Group - a leading enterprise in real estate investment, specializing in providing real estate consulting services, project evaluation, consignment deposit, appraisal and invest.
On the other hand, Vimefulland Group is a leader in bringing the core values ​​of green ecological real estate and effective health care services.
Introducing the construction unit of the Green Center Villas project
The unit executing the Green Center Villas project is Ecoba Vietnam Joint Stock Company, the unit operates mainly in the field of project construction. Ecoba has officially operated in the Vietnamese market since 2000, bringing standard projects and achieving certain successes.
5 REASONS TO OWN A GREEN CENTER VILLA - HOUSES & VILLAS FOR SALES
Prime location, convenient transportation system, synchronous infrastructure. Project residents have easy access to the city center to fully meet the needs of shopping, entertainment, education and cuisine.
Tay Ho is the area selected by the Government as the place where the headquarters, the Ministries and agencies will be located, in the future it will become the administrative center of the capital where the organization of cultural and trade events, new destinations of the international delegation.
Tay Ho is the address that owns a prime location, good feng-shui. The operation of water and air and the beautiful natural landscape provide residents of villas for sale in Green Center with an ideal living environment, opening up opportunities for sustainable livelihoods.
Investment opportunities for leasing are high with a value of about 50-70 million/m2, the rental price ranges from 2000 to 5000 USD/month.
WHERE CAN YOU FIND HOUSES VILLAS FOR SALE IN GREEN CENTER PROJECT?