House villas for rent in Vinhomes Wonder Park
With a great potential in the ability to rent for Vinhomes Wonder Park adjacent villa Dan Phuong
Vinhomes Wonder Park adjacent villas is a variety of real estate which was built in a group next to each other in a fixed structure, often with the same architectural style. Located around a detached, semi-detached but adjacent villa will still bring to its owner privacy yet no less dynamic. At the same time, you can enjoy the beautiful and splendid streets through observing and feel a fresh atmosphere in the villa.
Vinhomes Wonder Park Dan Phuong Adjacent Villa central location
This is one of the most important factors that customers should take when deciding whether to invest in adjacent villas Vinhomes Wonder Park. In the real estate business, the location of the project or apartment seems to be the decisive determinant of the value and potential of that apartment. In general, the low-rise section in Vinhomes Wonder Park has a favorable position in the project, more specifically is the chain of adjacent villas real estate. Located on the high roads, with a wide front ranging from 6m to 8m which makes it convenient to travel both inside and outside of the project. Furthermore, thanks to the fact that it lies in a densely populated area, with a high educational level, near utilities such as parks, swimming pools, gymnasiums, schools, hospitals, Wonder Park has become very convenient for daily life as well as business.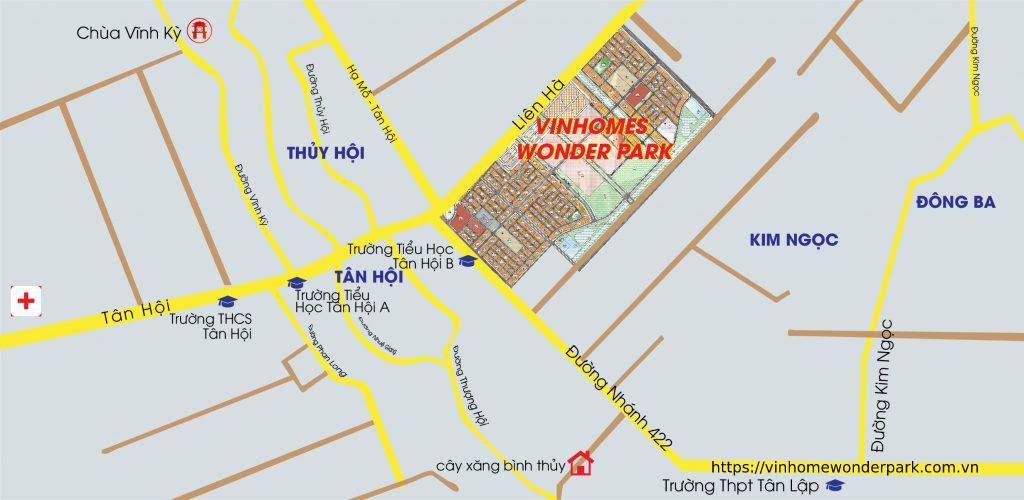 Vinhomes Wonder Park adjacent villas design
Customers should choose to invest in adjacent villas Vinhomes Wonder Park Dan Phuong for its modern, eye-catching, attractive, and luxurious design. The area ranges from 80m2 - 150m2 with 3.5 - 4 floors high, very suitable for family life and business. The villa has majestic arches, two open sides, capacious balcony, which can be designed into private reservations for families.
The view of the adjacent will be led to the road surface, creating a clear and wide view from your house. The dominant color is light, gentle while neoclassical architecture brings easing and passionate times to you and your family. Adjacent in Wonder Park Dan Phuong is cleverly constructed, receiving plenty of light and wind from the outside, with small, delicate, and aesthetic scenes for flower gardens, combining with a pleasing water sink. Furthermore, the project is surrounded by green trees and air-conditioned lake thus helps the apartment to embrace natural beauty in harmony get an atmosphere can only be described by being close to the sky.
High-tier utilities at Vinhomes Wonder Park adjacent villas
Residents living in adjacent villas Vinhomes Wonder Park Dan Phuong will receive full facilities advantages from the project and the surrounding area. Striving to establish an intelligent operating system, civilized community, high-tier facilities, amenities and modernity, Vingroup created a full system of integrated facilities in the project, which are Vinschool school, Vinmart hospital, supermarket, Vincom shopping center, playground for adults and children, indoor and outdoor swimming pool, BBQ park, green park, amusement park, restaurant, spa, the complex ... all of them can be easily accessed. With many other benefits such as security, 5-star service, residents living in Vinhomes Wonder Park is guaranteed to be pleased.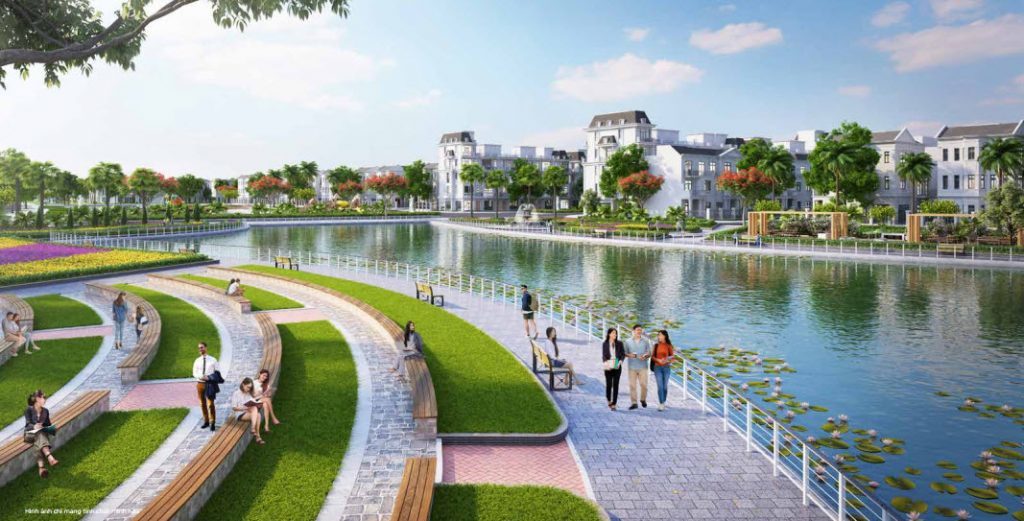 The profit potential of the Vinhomes Wonder Park villa adjacent project
With the low-end section, adjacent villas are always the real estate product to attract a great number of clients, housing investors. Vietnam's population has up to 20% of wealthy households, this later becomes a source of potential clients for the real estate as they are willing to spend a large amount of money to have a valuable asset, and there are no better places to invest other than Vinhomes Wonder Park Dan Phuong. On the other hand, customers realize the great potential for this asset as these moderate-sized villas aren't too expensive yet prove suitable for families with many generations to live. If you are an investor, you shouldn't miss this opportunity as it's considered a limited commodity hunted because of its potential for higher prices. Therefore, the adjacent villa at Vinhomes Wonder Park Dan Phuong attracts a considerable number of clients.
When the land fund is increasingly limited along with the increase in population, housing demand becomes more urgent than ever, leading to higher housing prices. Real estate in areas such as Long Bien, Gia Lam, Dong Anh ... in the east of Hanoi is showing signs of tranquil, the area in the West of Hanoi including Dan Phuong has emerged with strong waves in the price increase. Therefore, land values have risen sharply in the last 3 years and will continue to increase in the near future. Consequently, adjacent villas in Vinhomes Wonder Park Dan Phuong will also follow the same trend, the value of the villas here will be raised to a higher level.
The supply of adjacent villas is lacking compared to the needs of customers, so this has become the strongest selling point for Vinhomes' projects, not only that with a beautiful location in the project, many new upcoming features, synchronous utilities, green landscape systems, green - clean - beautiful lakes, luxurious, unique apartment design all combined together to create a potential in price increase, guaranteed liquidity for the adjacent villas in Wonderpark Dan Phuong.
Data coming soon!