Vinhomes Riverside Long Bien - The Harmony
Vinhomes Harmony house for rent Vinhomes Harmony Long Bien was honored to receive the award "Vietnam Green Architecture 2012". Besides, the green city project on the river has become a reality when a lot of green trees have been designed by the designers into the space, shading around the houses of Vinhomes Harmony villas, in addition to the green of lake water, fresh green swimming pool of natural grass ...
With a fresh atmosphere, settling in Vinhomes Harmony houses always gives people a refreshing feeling in the living and working environment, peaceful and healthy learning with the best conditions for development.

I. Overview and design of project
With a neo-ancient architectural style mixed between Western and Eastern architecture, Vinhomes Riverside - The Harmony villas complex possesses 04 classic architectural styles imprinted with world culture: Greece, Indochina, France and Italy.
Total planned land area: 975,560 m²
Construction land area: 201.424m²
Construction density: 21%
Scale: includes 4 sub-zones corresponding to 4 different architectural styles
Nguyet Que (Laurel) subregion - Greek architectural style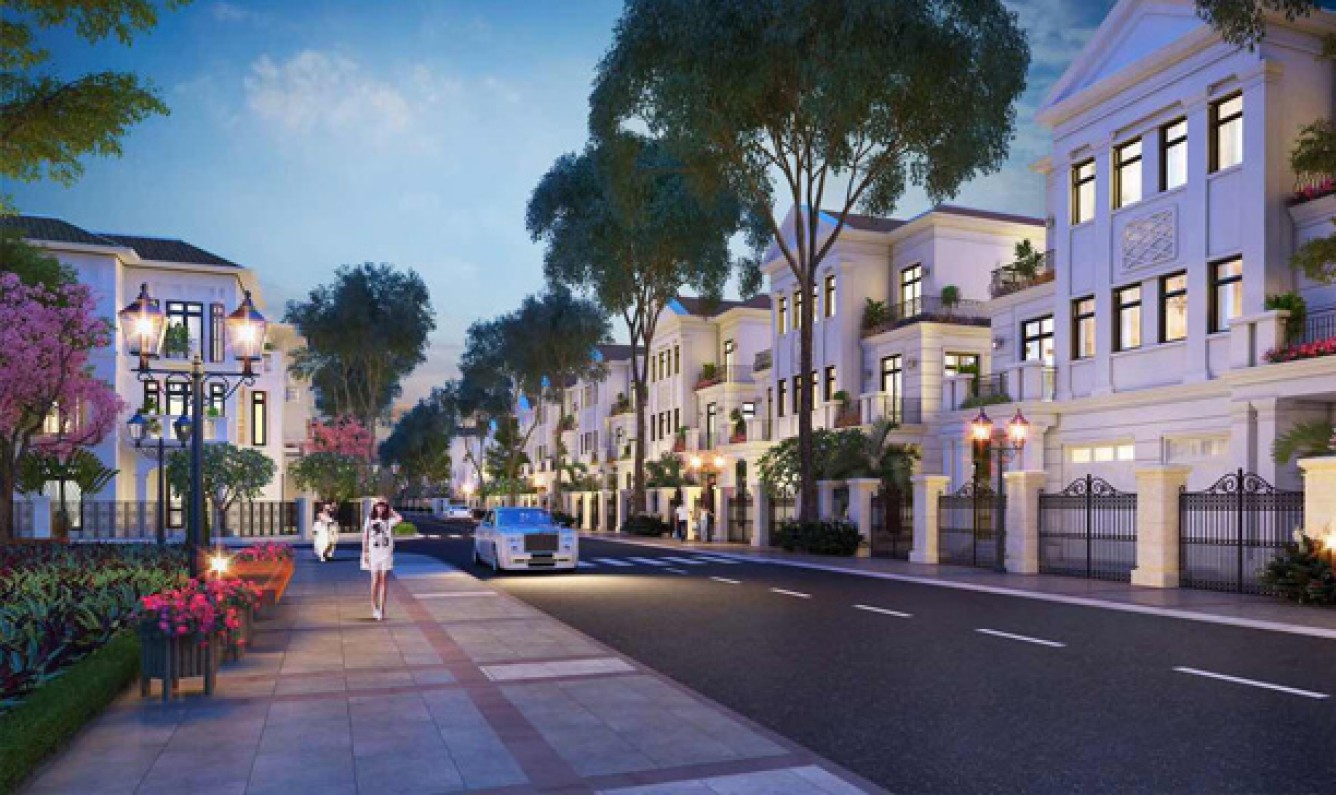 Tulip subregion - Italian architectural style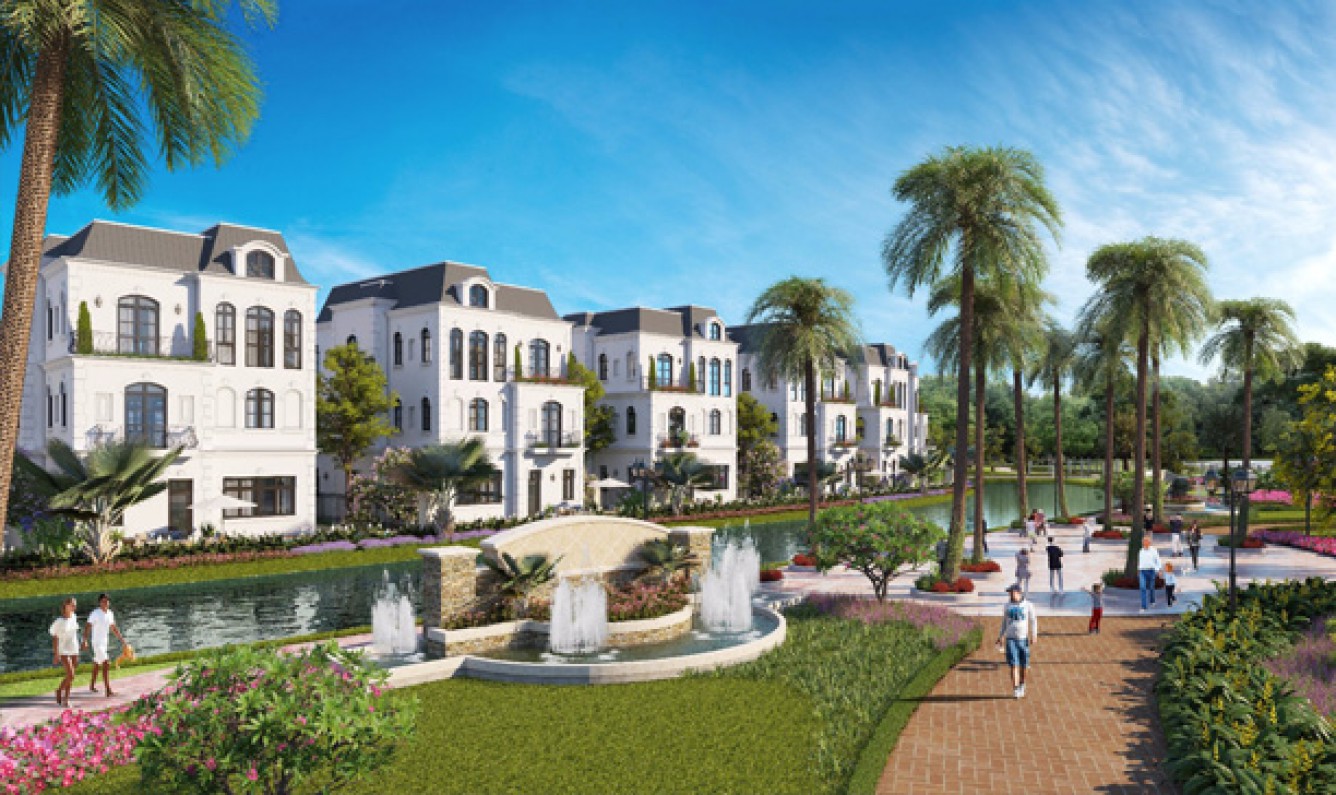 Phong Lan (Orchild) subregion - French architectural style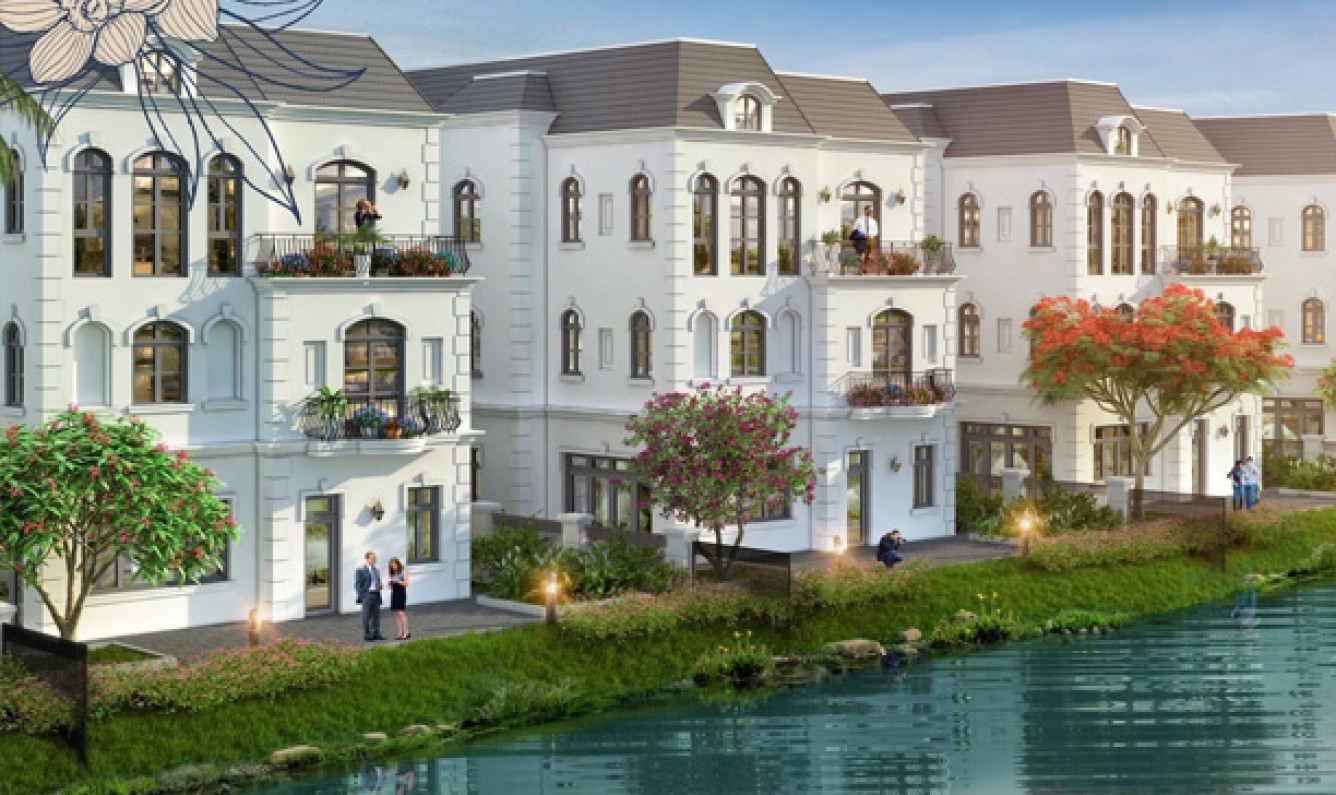 Huong Duong (Sun-flower) subregion - Indochinese architectural style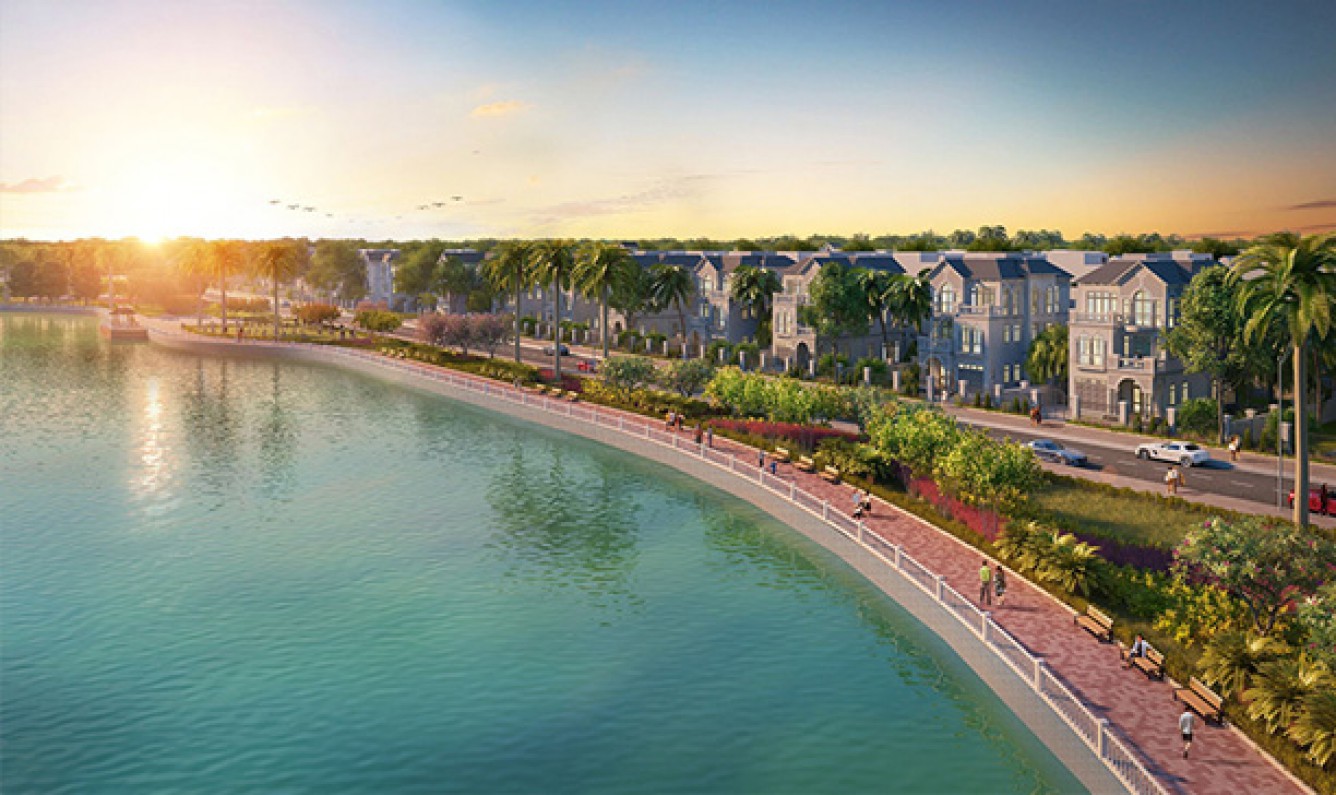 SEMI-DETACHED VILLAS
There are 332 semi-detached villas with the area ranged from 163- 301 m2, posses a harmonious appearance in exterior and classic motif, demonstrating aesthetic and sophosticated architecture. This is the difference between the Vinhomes Harmony's villas compared to the other segment's.
SINGLE VILLAS
The single villa segment has a total of 300 units, the area of 275m2 - 495m2, luxurious design is shown from the exterior architecture with large exterior columns, triangular roof and decorative embellish motifs. Use optimally thanks to the reasonable space, many large doors to get more natural lights into the house.
II. Location of the Vinhomes Riverside The Harmony
The Vinhomes Riverside project is built on the boundary of three central wards of Long Bien district: Viet Hung, Phuc Loi and Giang Bien, the Vinhomes Riverside project is a luxury urban area, a romantic charm, is an attractive destination. For people who love freedom to have a peaceful life, the Vinhomes project contributes a great part to the development of Hanoi Capital.
Just 6km driving from Vinhomes Rversides the Harmony, you can travel to the city centre, Hoan Kiem, the Old Quarter, Ba Dinh District or other important parts of the city like Hai Ba Trung District, Dong Da District through the Chuong Duong Bridge .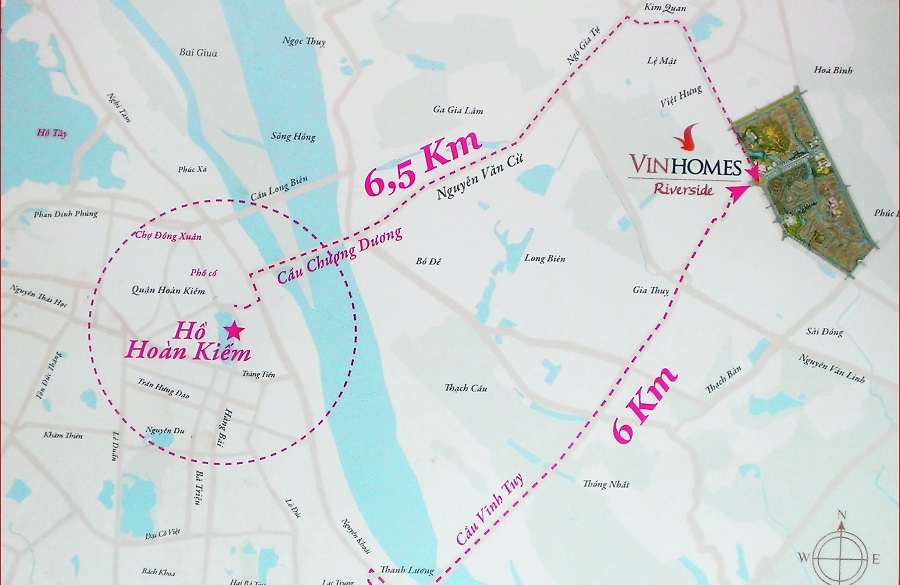 III. Utilities of the project
Living here residents can have all in a place that Vinhomes worth the name of dream land for priviledges. Some amenities to list: golf course, large play ground for children, Vinschool multi-level, reading book island, lakeview promenade, outdoor swimming pool, ...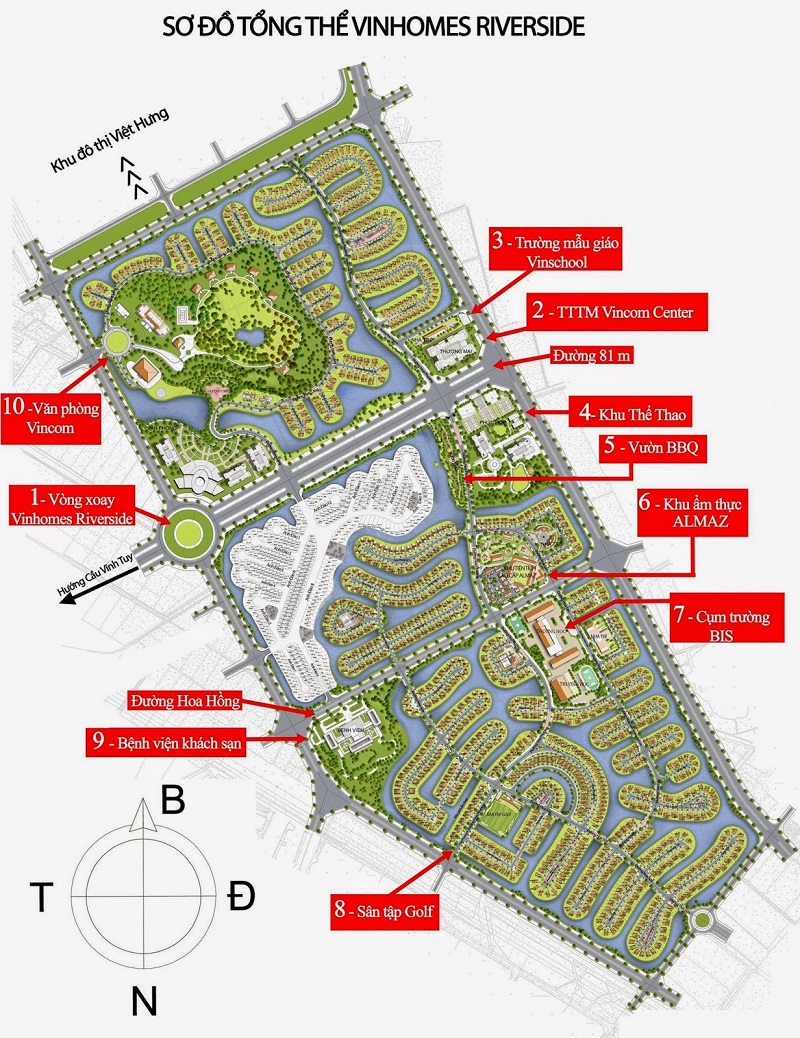 IV. Contact information
Tan Long Real Estate is developed to cater for all housing, housing, commercial and factory rental requirements.
More info about Vinhomes Riverside The Harmony, Long Bien district, please send us your request and we will select the properties and arrange your inspection in time.
Hotline: 0987.745.745 or Email: hotline@bdstanlong.vn
Using Area (m2)

Bedroom

Bathroom

Price

Using Area (m2)

Bedroom

Bathroom

Price

Using Area (m2)

Bedroom

Bathroom

Price