Houses Villas for Rent in Vinhomes Green Villas
Vinhomes Green Villas is a high-class ecological villa area introduced by Vingroup back in 2019. The project is constructed with 5 * standards, aiming to be an urban area with fresh living space right in the West of Capital
PROJECT OVERVIEW
- Project name: Vinhomes Green Villas
- Investor: Vingroup.
- Total land area: 13.7ha.
- Construction density: 30%
- The scale of the project: Villa area, parking area, commercial and service center, school, and park.
- Handover: May 2020.
PROJECT LOCATION
Vinhomes Green Villas is located in the west of Hanoi City, Tay Mo Ward, Nam Tu Liem District. The project is built next to:
Thang Long Boulevard - 200m
New administrative area and Vincity Sportiva urban area.
Ministry of Foreign Affairs (Le Quang Dao street) - 2km
National Convention Center. - 7-minute-travel-time
The project is developed with an accessible transportation system, adjacent to new roads such as Ring Road 4, urban railway No. 5, No. 6 and No. 7.
PROJECT OUTLINE
Vinhomes Green Villas urban area is planned with villas, parking lots, commercial centers, schools, healthcare, and amusement parks built around. In which the number of villas is 98 units and divided into 03 varieties:
Vinhomes Green Cornered villas have an area of 194 - 418.5m2.
Vinhomes Green Villas villas customarily have an area of 232.5 - 288m2.
Vinhomes Green Villas lakeside villas have an area of 283.5 - 439.9m2
Each villa is designed with 3 levels and 1 tum, no basement. With a construction area of only 30%. The villas in the project are built according to a classy Mediterranean architecture, designed in each position from DL01 to DL07.
DL01 Villas Outline
DL02 Villas Outline
DL03 Villas Outline
DL04 Villas Outline
DL05 Villas Outline
DL06 VIllas Outline
DL07 Villas Outline
PROJECT UTILITIES
Vinhomes Green Villas project is developed towards a luxurious, self-contained compound. Therefore, the apartments at the project are known to be most private. Consequently, the project presentation utilities have also been changed to fit the construction style.
The first highlight of the utility is the river port with green space and lakes accounting for 70% of the project area including Healing areas, grass hills, meditation gardens, landscape, huts and flourishing trees combined with a peaceful walking path will surely bring about a relaxing, comfortable and pleasant experience that is can only be found at Vinhomes Green Villas.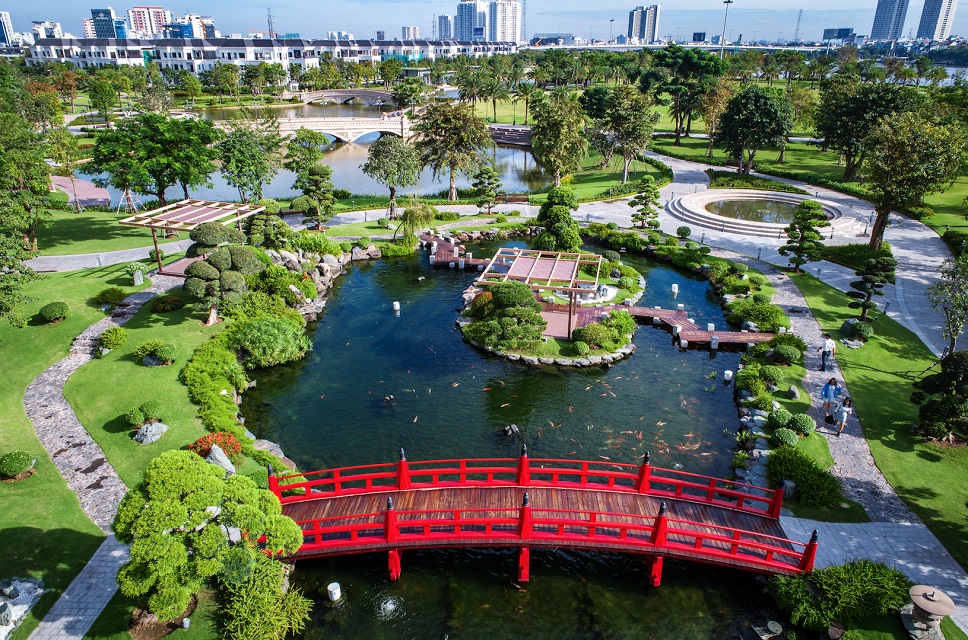 - The next highlight is the Japanese garden along with an outdoor lake landscape which has a width of 7000m2.
By promenade along the lake, the experience will offer relaxing comfort and clear scenery.
In addition, if you want to relax in a group, you can use the modern outdoor swimming pool with a covered roof, tennis courts, badminton, volleyball, basketball, continuous stadium ...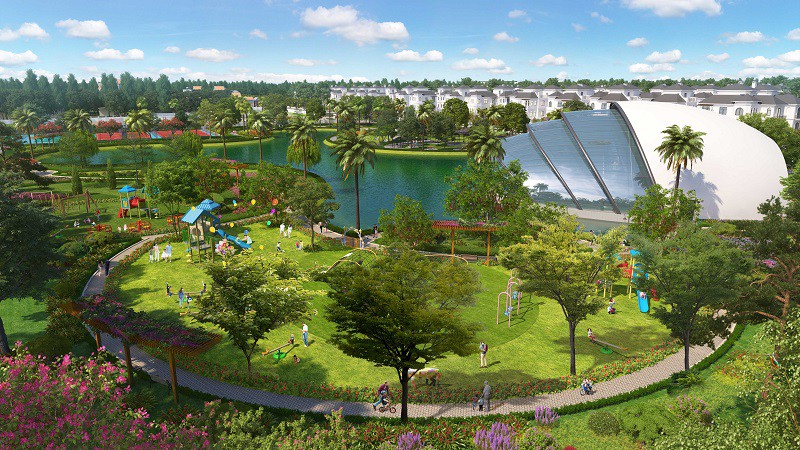 CONTACT INFORMATION
With a team of professional, enthusiastic consultants, Tan Long Land is committed to becoming a solid and professional connection between customers and homeowners and investors. If you want to find the latest and most detailed information, please contact us directly:
Hotline: 0987.745.745 or Email: hotline@bdstanlong.vn