Houses Villas for rent in Eurowindow River Park
The rental stock has tightened over the past 2 years, driving up costs and competition for renters - especially in the major capital as many return to city life. However, there are some suburbs in our capital cities where renters might find it less competitive. Which, houses villas for rent in Eurowindow River Park provide full ample amenities which make the residents/renters satisfied.
Overview of villas for rent in Eurowindow River Park
Project name: Eurowindow River Park

Investor: Eurowindow Holding Group

Location of project: Dong Tru Commune - Dong Anh District - TP. Hanoi

Project Area size: 4.2 ha

Project construction density: 40%

Varieties of Real estate products: Villa, Terrace, Shophouse, and luxury apartment
Location of villas for rent in Eurowindow River Park
Eurowindow River Park project is located at the foot of Dong Tru Bridge, located in Dong Anh District - Hanoi City. From the project, customers can quickly move to the inner city centre in just 15 minutes via Dong Tru Bridge. 15 minutes to move to Noi Bai Airport, 07 minutes to SAVICO shopping centre, 15 minutes to Chuong Duong Bridge or Long Bien Bridge.
This is also a very favourable location, when it is easy to move into the city centre, just located in the suburbs to avoid pollution of dust, noise and traffic jams at rush hours. Moreover, the project is also easily connected to neighbouring provinces such as Bac Ninh, Hai Phong, Vinh Phuc...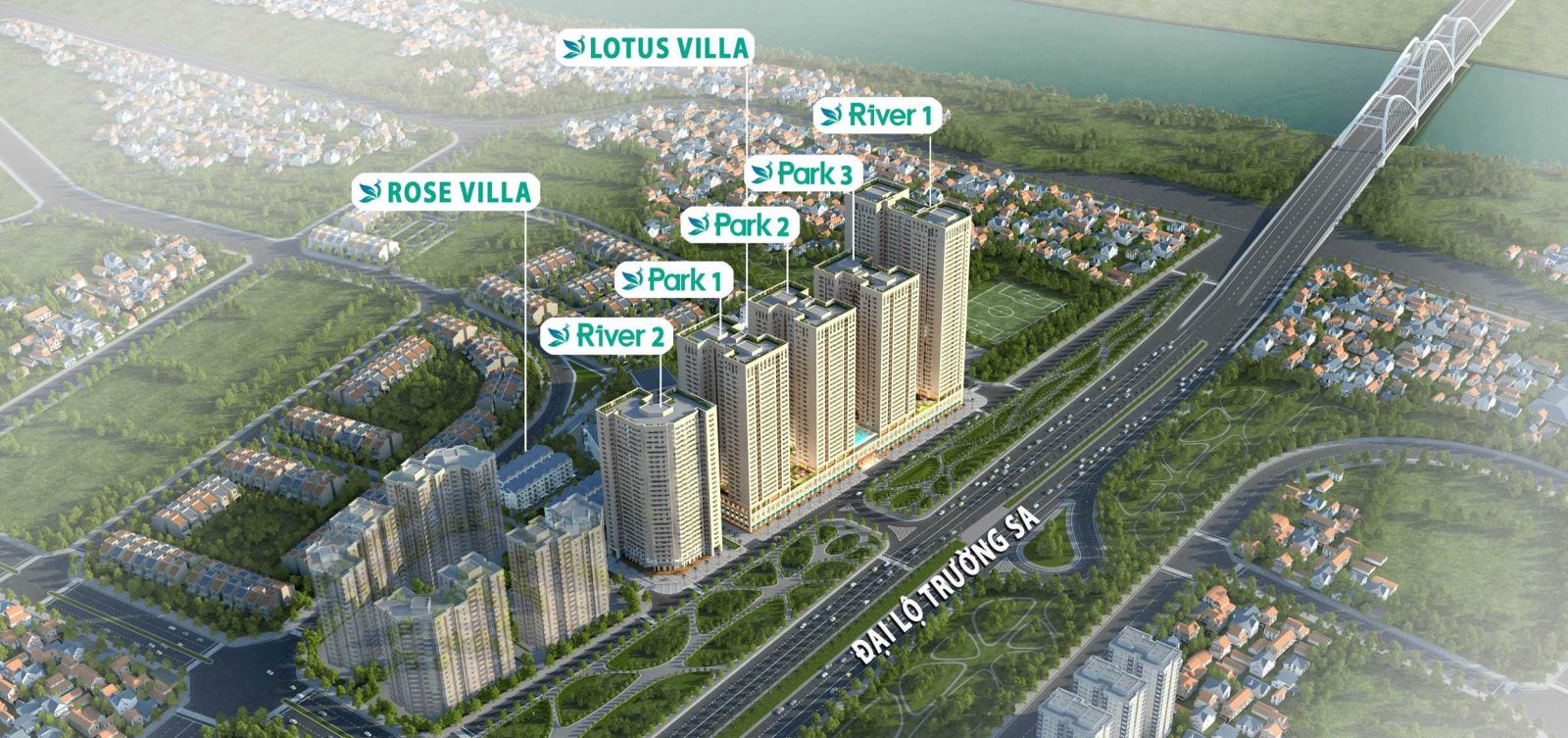 Eurowindow River Park's foundation
The project is planned with 65 adjacent villas, 138 lots of shophouse and 04 apartment towers.
The apartments are located in 04 buildings: Park 1, Park 2, Park 3 and River. These towers have a height of 30-39 floors. The apartments are arranged with an area of ​​68 - 98m2 and designed from 02-03 bedrooms.
Park 1 to Park 3 is arranged with 16 units per floor including a height of 33 floors. Each floor has 6 elevators and 02 stairs.
City of Eurowindow River Park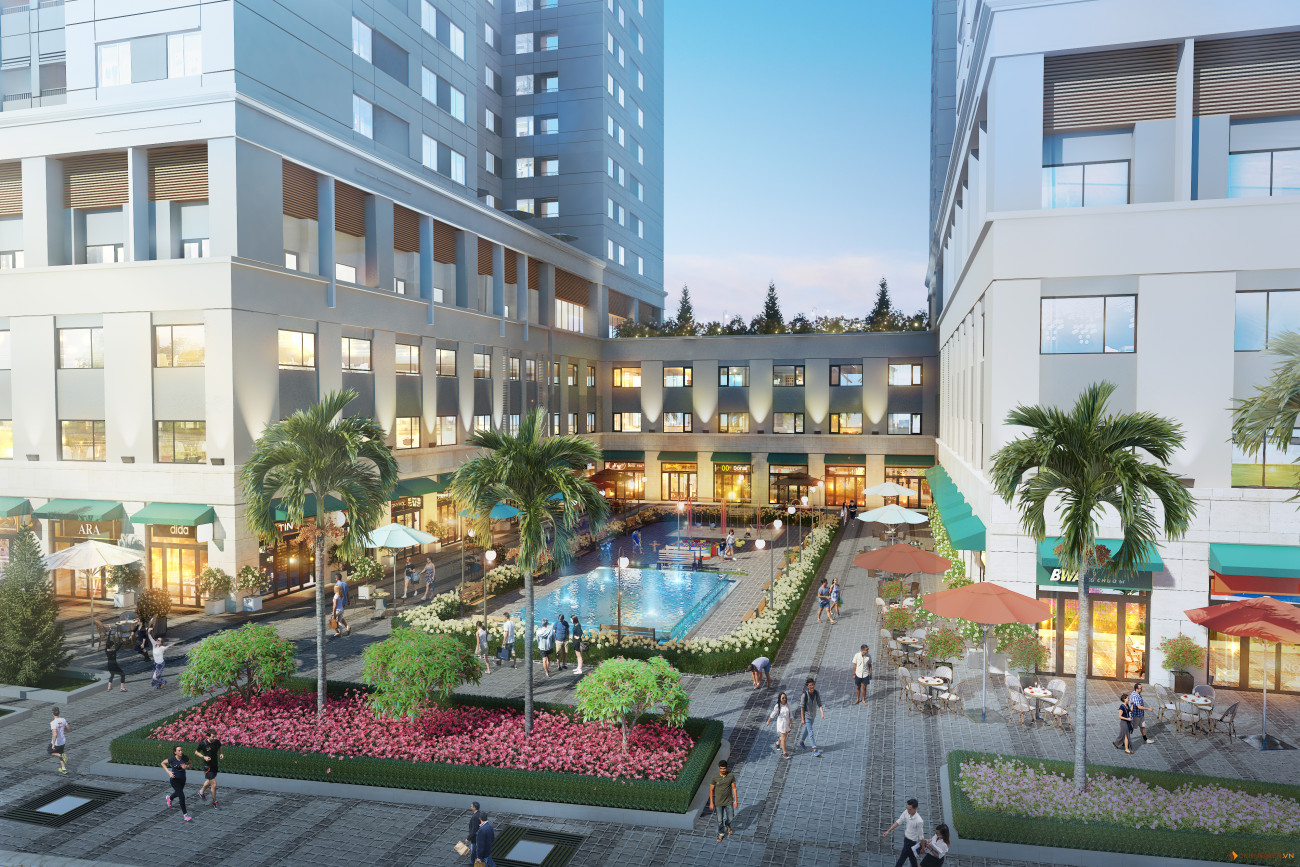 Apartments in the River building are also arranged with 02 and 03 bedrooms, with an area of ​​68 - 98m2, arranged 22 apartments/floor. Cao Cao is 39 floors high and designed with 12 elevators and 04 stairs.
The apartments at the project are designed with a living room, dining room and kitchen connected. This creates a more spacious and spacious. Inside will be the private bedroom of each member. Each apartment has a balcony and a large sliding door to catch the light and fresh air.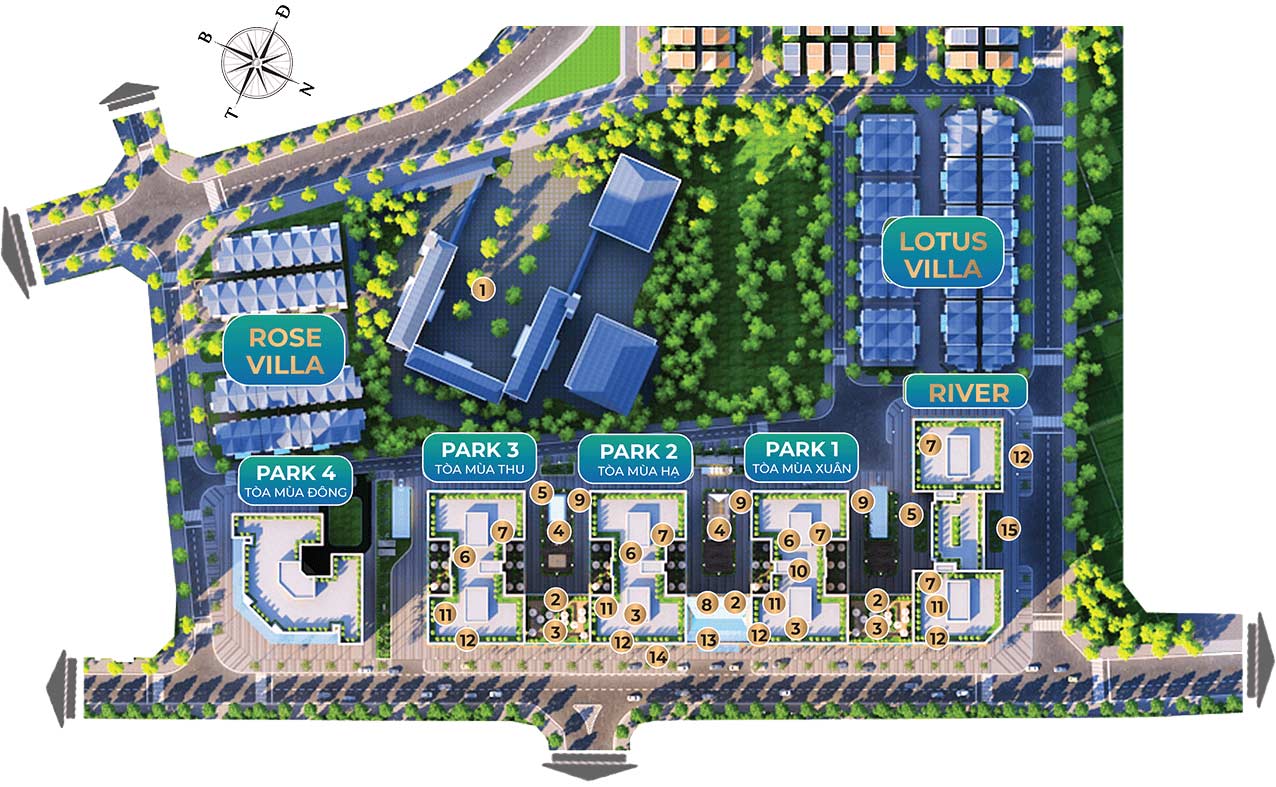 The shophouse area is located on the bottom floors of apartment buildings. With the Park, the building is the bottom three floors, and the River Tower is the bottom 04 buildings. They were planned with 138 shophouse units. The area of ​​the shophouse stretches from 106 - 204m2. The shophouse is arranged with 02 separate paths to increase privacy. Primarily, these are also apartments with extremely high-profit potential, very suitable for business and business.
Shophouse Eurowindow River Park
Villa area is divided into 03 zones: Lotus area and Rose area. Lotus area is designed with 38 villas with a height of 03 floors. Area of ​​apartments from 135 m2 - 186 m2. Lotus area is located next to the River building; one side is adjacent to the big road, the other side is adjacent to the park and school area.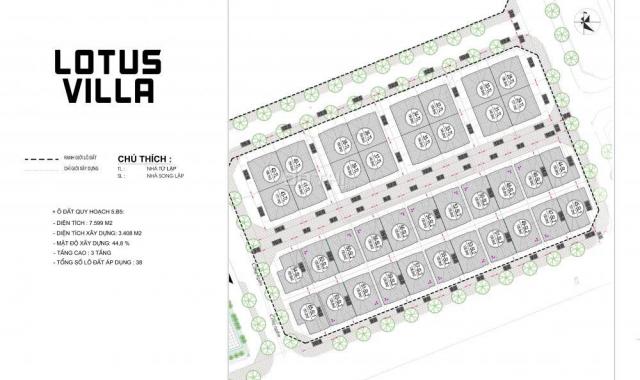 Lotus Villas Eurowindow River Park
Rose area is designed with 27 villas with a height of 04 floors; the area stretches from 119 m2 - 228 m2. The Rose area is located opposite the Lotus area through parks and schools. The left side is adjacent to the road; the right side is adjacent to the school. The houses here are designed to create the most private and comfortable. Around the houses are surrounded by the space of the garden incredibly green and comfortable.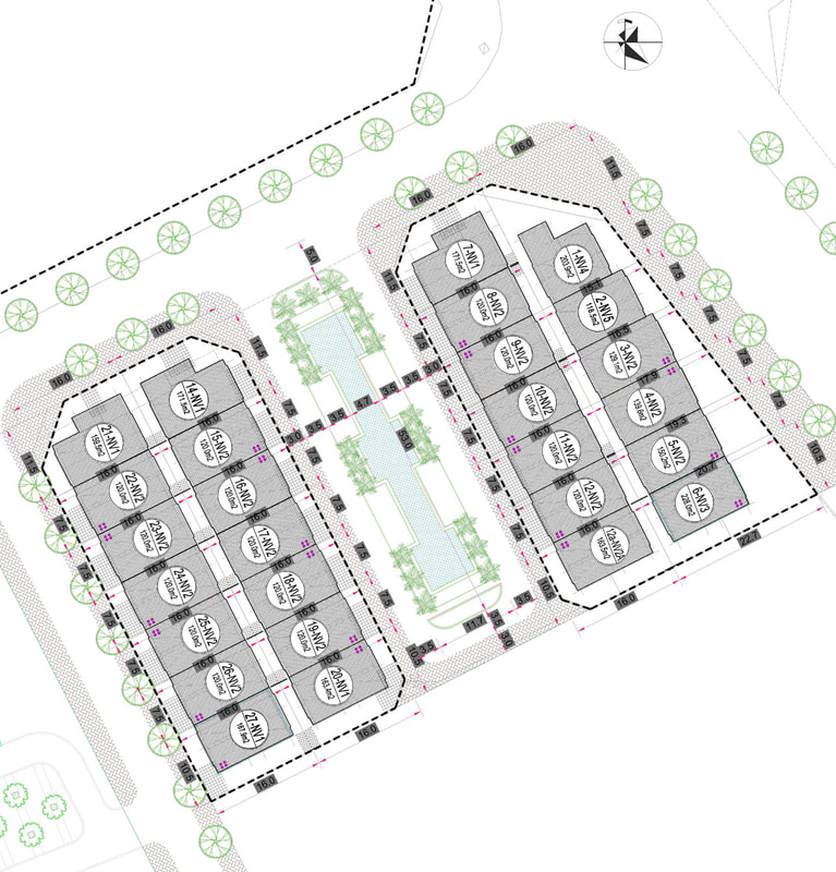 Rose villas for rent in Eurowindow River Park
Onsite utilities when living in villas for rent in Eurowindow River Park
With the busy shopping centre system, the convergence of a number of famous brands in the world will surely satisfy the shopping needs of customers. From the basic needs of daily life to the more advanced needs, more luxuries are met. With an ample space, it will create an open space without any restrictions when shopping, in addition, residents can move to SAVICO shopping centre to enjoy more.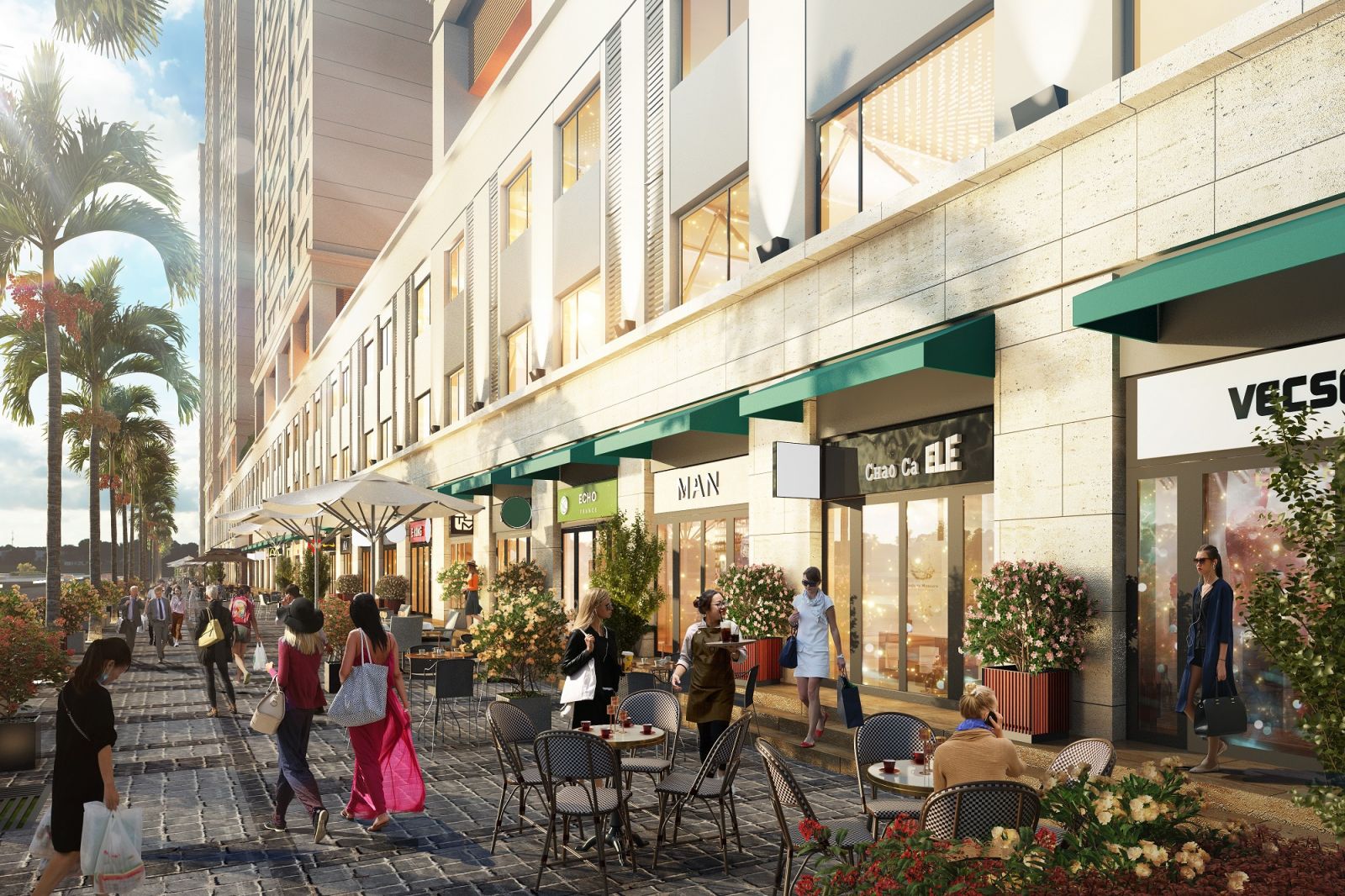 Following is the entertainment system with green parks, air-conditioned lakes, indoor swimming pool systems, coffee chains, restaurants ... Now residents of the project need to step out the door. You can enjoy the most modern and time-consuming utilities that are very convenient.
Tienow Eurowindow River Park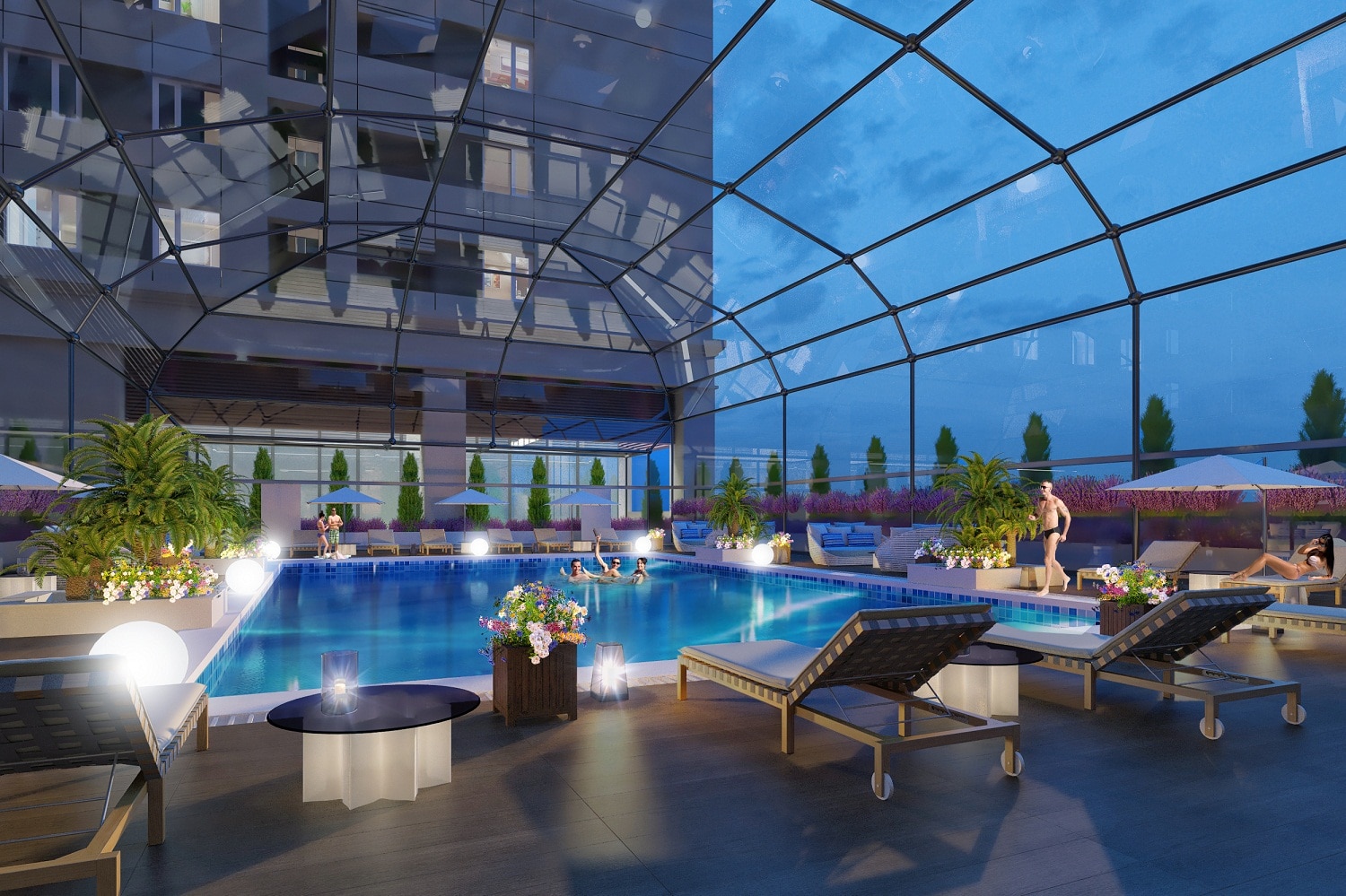 Renting villas for rent in Tan Long Land - Real Estate Agent
With a team of professional and dedicated consultants, Tan Long Land is committed to becoming a solid connection between customers and homeowners and investors. Always give customers the most accurate and latest erudition. For further information, please contact us:
Hotline: 0987.745.745 or Email: hotline@bdstanlong.vn
See more: Houses villas for rent in Vinhomes Grand Park