HOUSE AND SHOPHOUSE FOR SALE IN VINHOMES GALAXY NGUYEN TRAI – THANH XUAN
Located in Thanh Xuan district, Hanoi Capital city, house and shophouses for sale in Vinhomes Galaxy, investor is promising to bring the best to current real estate market in Thanh Xuan district.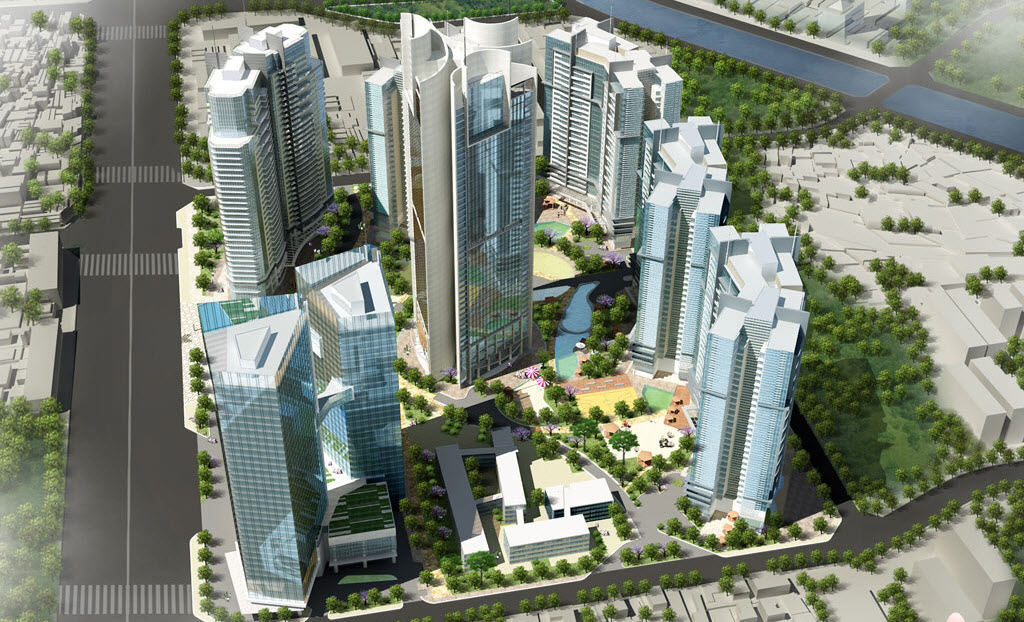 1. OVERVIEW OF THE VINHOMES GALAXY - HOUSE AND SHOPHOUSES FOR SALE
Project name: Vinhomes Galaxy
Location: No. 233, 233B, 235 Nguyen Trai Street, Thuong Dinh Ward, Thanh Xuan District, Hanoi
Total construction area: 109980 m2
Planning: 9 high-class apartment buildings, 40-floor high.
Type of product: High-class apartments, offices, commercial centers, Shophouses for sale in Vinhomes Galaxy
Construction density: 30%
2. LOCATION OF THE VINHOMES GALAXY NGUYEN TRAI - HOUSES AND SHOPHOUSE FOR SALE
Located at 233-235 Nguyen Trai, the Vinhomes Galaxy project is located near two key intersections: Nguyen Trai Crossroads – Belt Road 3 and Nga Tu So Crossroads. From the project, it is easy to connect to Hanoi city center and surrounding areas.
Nguyen Trai - Thanh Xuan area is also considered the most developed infrastructure in Hanoi, possessing great significance in terms of feng-shui, infrastructure and the second highest land price in Hanoi.
In addition, the project also owns the strength right next to the high-speed metro station on the Cat Linh - Ha Dong line, easy to move to anywhere in the cty cenetre, increasing the value of real estate for future owners.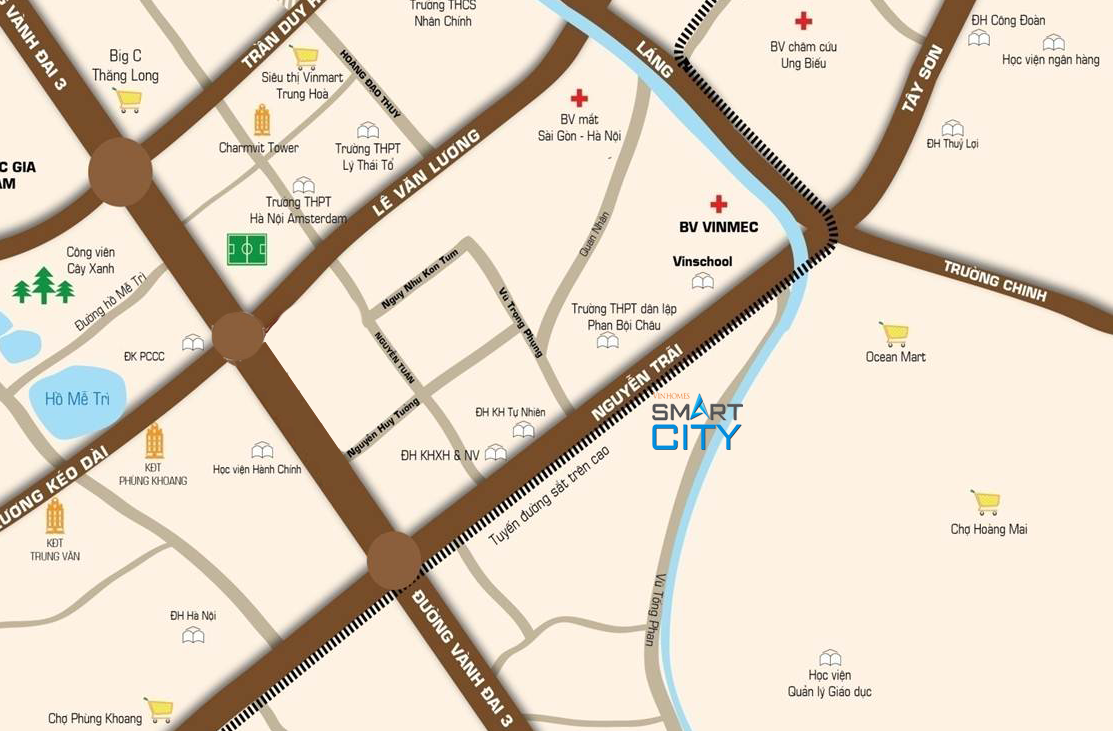 3. DESIGN AND LAYOUTS OF VINHOMES GALAXY APERTMENT AND SHOPHOUSES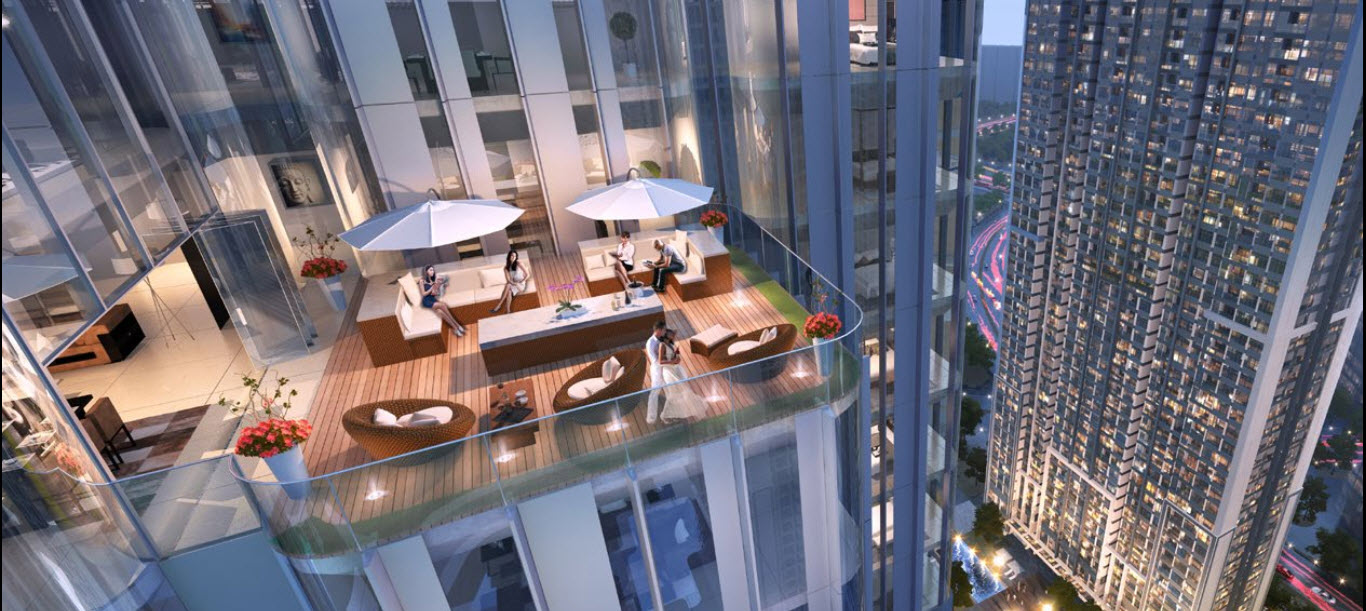 The Vinhomes Galaxy houses and shophouses for sale is modernly designed with 2 main types of products: apartments and shophouses.
As the main product of the project, Vinhomes Galaxy Apartment is impressed by its high-class design with the Vinhomes brand. Apartment area is designed diversely and flexibly from 45-165.5m2, suitable for a large number of customers and investors.
The apartment is arranged from 1,2,3,4 bedrooms with the area of each type of apartment is designed as follows:
1-bedroom apartments with area 45m2-55m2

2-bedroom apartments for sale with area from 65m2-85m2

3-bedroom apartments with area from 90m2-120m2

4-bedroom apartments with area from 125m2
With the right area, each apartment will be designed by the investor with a modern design, basic furniture handed over with world-class brands. In addition, a special feature that impresses customers is the large window in the room from 2m-2.5m wide, bringing a full amount of light and wind, making the apartment airy and full of natural light. These functions make houses shophouse for sale in Vinhomes Galaxy special.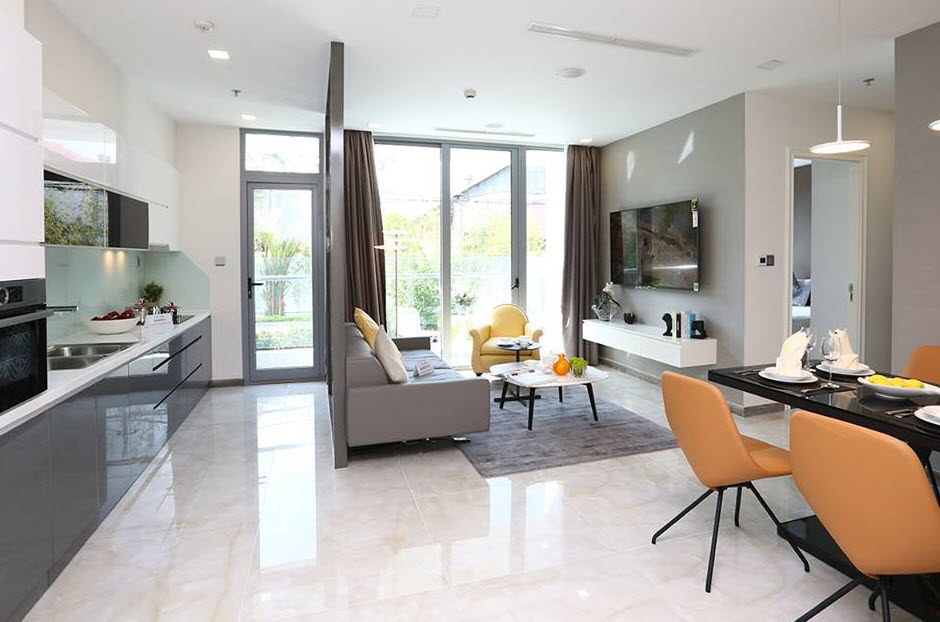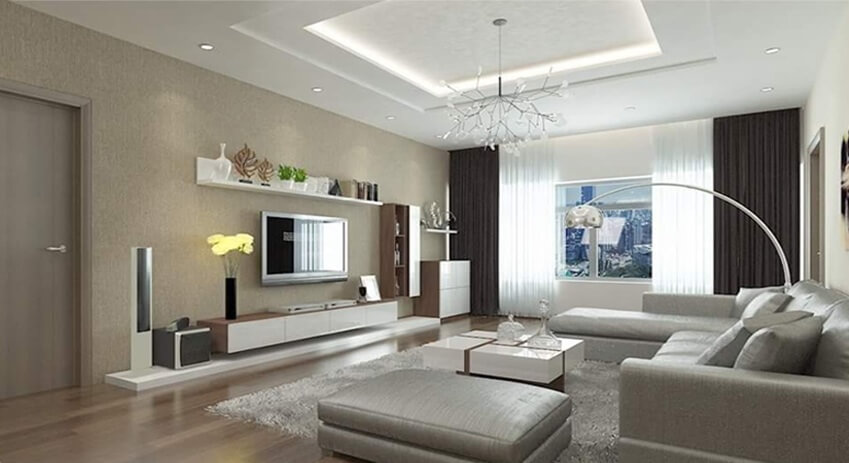 Possessing an area of 80-120m2, Vinhomes Galaxy houses and shophouse, apartments have a beautiful view, the frontage towards Nguyen Trai spacious main street and modernly designed to ensure the function of the house for both living and business to bring profit. With a limited number, Vinhomes Galaxy Shophouse for sale has quickly become the most attractive product at the Vinhomes Galaxy project.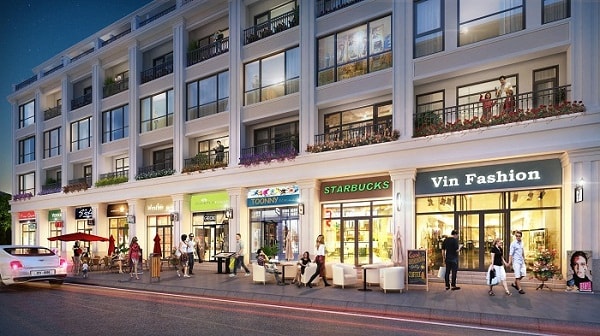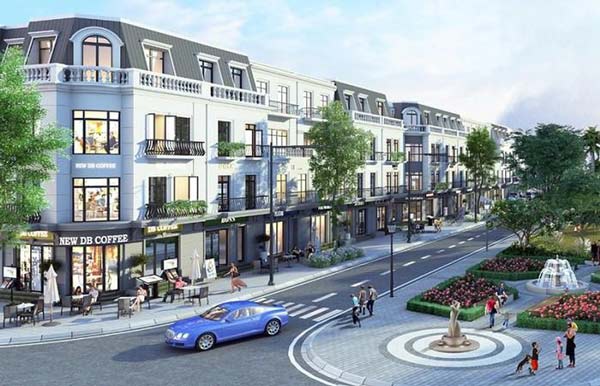 Owning a shophouse in Vinhomes Galaxy, customers can also let the shop area for rent, which is one of the attractive and sustainable investment channels for investors.
4. FACILITIES OF VINHOMES GALAXY COMPLEX
With the desire to bring a comfortable and modern life to the resident community, houses and shophouses for sale in Vinhhomes Galaxy investor creates a system of classy utilities, professional management services with synchronous infrastructure such as: high-class commercial centers including Vincom, Vinmart, Cinema, Vinmec Hospital...
In addition, in order to bring classy utilities to catch up with the 4.0 trend, Vingroup investor brings Vinhomes Galaxy residents modern technology gadgets, promises to bring Vinhomes Galaxy residents a place worth of living.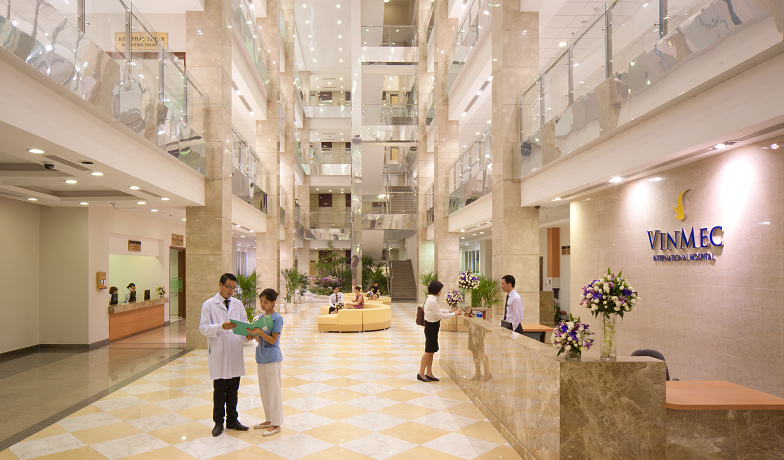 5. INVESTORS OF VINHOMES GLAXY PROJECT
As a leading company in the field of real estate investment in Vietnam, Vingroup Group always brings high-quality products, creating solid trust in the hearts of customers and distribution units.
With strong financial potential and top reputation, each project branded Vinhomes always owns prime locations, convergence of outstanding values, professional services, fast speed ensures the best quality products to customers.
Some outstanding products must be mentioned: Vincom Shophouses system in many provinces across the country; classy Vinhomes Riverside Long Bien, Vinhomes Royal City, ...
With great contributions in many fields, in 2018, Vingroup was honored to be number 1 in the top 10 most prestigious real estate developers in Vietnam.
6.

WHY SHOULD INVESTORS INVEST HOUSES AND SHOPHOUSES FOR SALE IN VINHOMES GALAXY?

Prime location: Vinhomes Galaxy project owns a convenient location, economical urban area. In the midst of the bustling city, the idea of ​​creating a green urban area makes an outstanding vision of the investor.

Synchronized planning infrastructure: Located in a prime location, where a large population of people is concentrated, Thanh Xuan is a district which is most invested by the Hanoi government in developing the modern infrastructure with a system of universities and centers of culture, art, ... Besides, the 5 * standard utility system also meets the needs of life for the high-class people.

Classy design: 2 in 1 value for both living and business, Vinhomes Galaxy Shophouse meets the needs of a large number of customers who want to do business by themselves, the opportunity for take profit from their own house.

Attractive investment opportunities: Not only self-employed, homeowners of classy shophouse lots can rent premises for outstanding profit opportunities.

Potential for price increase in the future: in the context of an increasingly scarce urban land fund, owning a classy shophouse, convenient location in the heart of the inner city brings outstanding investment, customers can be assured of preserved real estate value and also have the opportunity to increase prices in the future.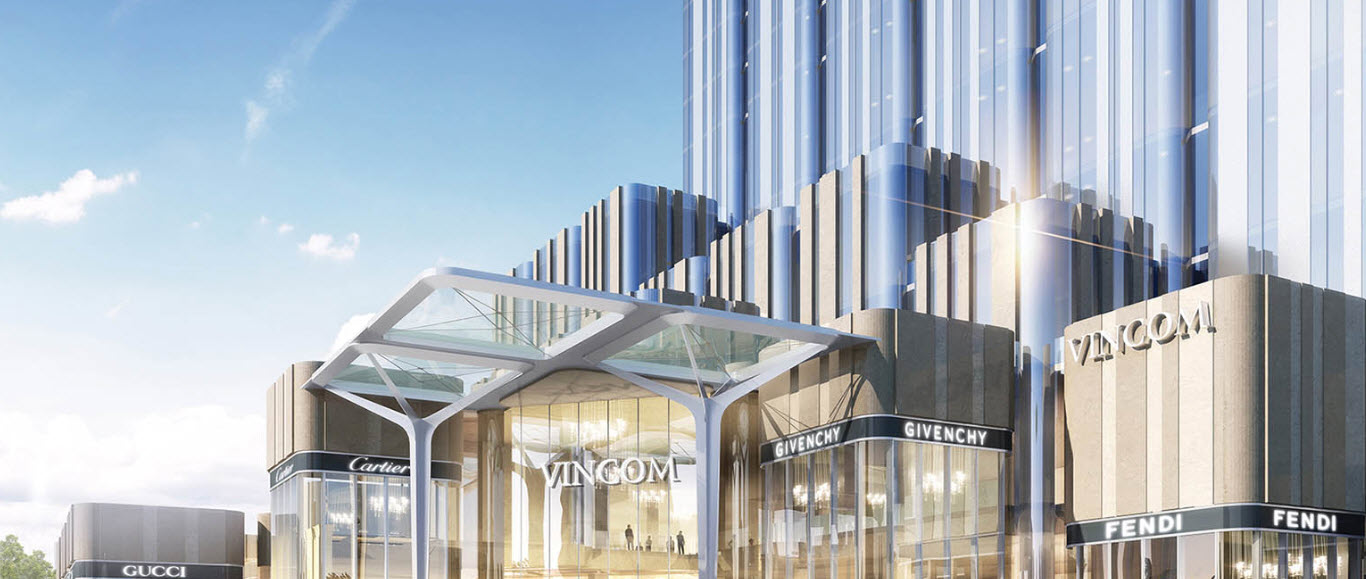 7. CONTACT INFORMATION
Tan Long Land - The trusted Real Estate Agent in Hanoi is committed to becoming a solid bridge between customers and investors. We are provide you a wide range of Hanoi housings list, Vietnam properties for sale and for rent, and regional housing service including : apartment, serviced apartment, houses, shophouses, villas and commercial real estate, with a team of professional and enthusiastic consultants who can speak English, Korean, Chinese, ...
For real tours and inspection of the property of house and shophouse for sale in D' El Dorado Phu Thuong and D' El Dorado Phu Thanh or any real estate properties across the country - don't hesitate to contact us !
Find us for fastest service and no worry at all.
Website: bdstanlong.com.

Hotline: 0987.745.745 or email: hotline@bdstanlong.vn

Address: 39B Xuan Dieu, Tay Ho, Hanoi.
Data coming soon!