SHOPHOUSE FOR RENT SUNSHINE WONDER VILLAS
Shophouse Sunshine Wonder Villas in Ciputra, Tay Ho District is designed and built in the Mediterranean style, harmony with the common living space of the family and the business area.
Located in the Ciputra Urban Area of ​​Hanoi, the shophouse at the Sunshine Wonder Villas project inherits all the facilities here. Shophouse Sunshine Ciputra is a unique product permitted to be sold in Ciputra international urban area can be seen as the very good investment opportunity.
PROJECT OVERVIEW SUNSHINE WONDER VILLAS CIPUTRA
- Project name: Sunshine Wonder Villas
- Investor: Sunshine Group
- Location: Ciputra Urban Area - South Thang Long, North Tu Liem, Hanoi
- Product type: Villa, Shophouse - Commercial townhouse, Lien Kien house
- Quantity: nearly 100 lots of buildings, each with 5 floors and 1 basement for parking.
- Hand over: perfect exterior to customers
- Area range: from 114m2 - 254m2, corner apartment area 146m2 - 163m2 - 194m2 - 254m2
- Divide into 4 rows of A 22 units - B 23 units - C 27 units - D 24 units.
Row A - B is on the side with an inter-level school, while C-D is on the side of many villas.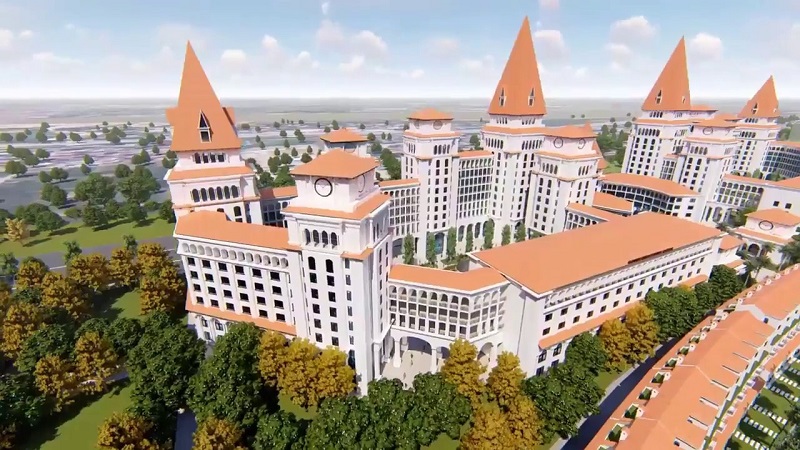 SHOPHOUSE SUNSHINE WONDER VILLAS CIPUTRA - UNIQUE OPPORTUNITY FOR INVESTMENT WITH GOLDEN LOCATION
Ciputra Hanoi urban area has a total area of ​​301ha, residents living here currently reach nearly 100 thousand people (about 50% are foreigners), according to the Ciputra urban design plan, there are no shophouse or commercial townhouse in the area formerly, therefore, Sunshine Ciputra shophouse is an extremely profitable investment product of Ciputra urban area as well as to the west of West Lake.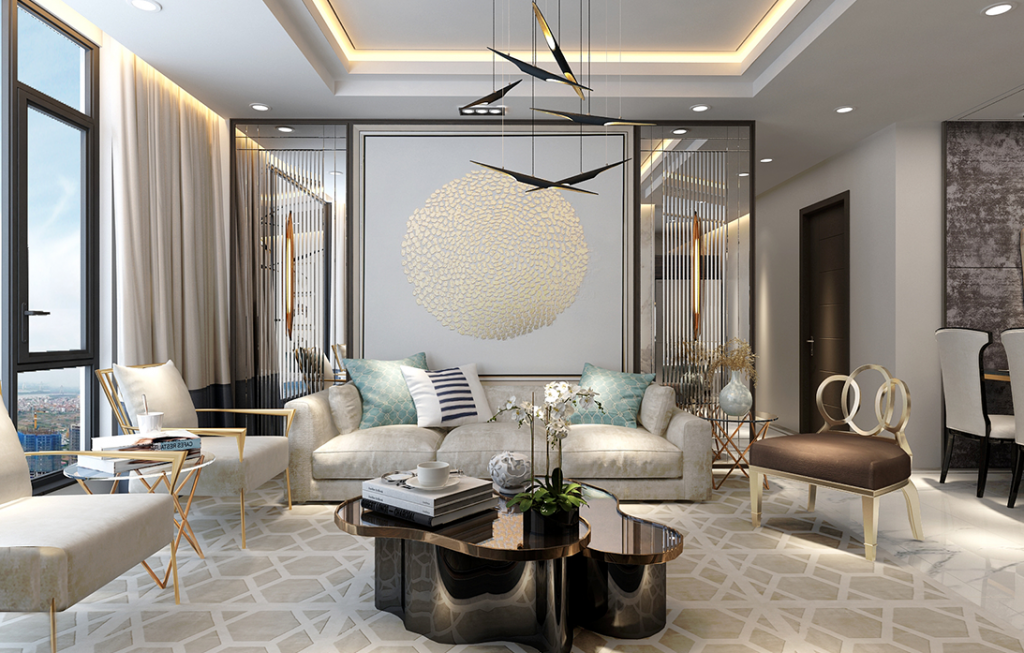 Location
Shophouse Sunshine Wonder Villas is located on the main road connecting the project with Vo Chi Cong Street and Pham Van Dong Street.
The Sunshine Villas project is located on the main axis of Ciputra Urban area, close to Pham Van Dong street, Metro overhead railway.
+ The North borders with 40m road connecting Thang Long bridge and Nhat Tan bridge.
+ The South borders with Ciputra Golf Course.
+ The West borders with the Sunshine City project.
+ The East borders with the project not yet deployed.
With this location, you can see the airy space, the view is very wide for the owners of villas and shophouse even in the inner city of Hanoi. That is the advantage to be able to build resort villas in the inner city.
Residents living in Sunshine Villas shophouse villas can easily travel to other parts of the city through Thang Long bridge, Nhat Tan bridge or other mains direction from the southern and northern districts of Tu Liem, Cau Giay, ... according to the internal planning roads.
+ 500m from Pham Van Dong street.
+ 2km from Vo Chi Cong road.
+ 1km from Nguyen Van Huyen road.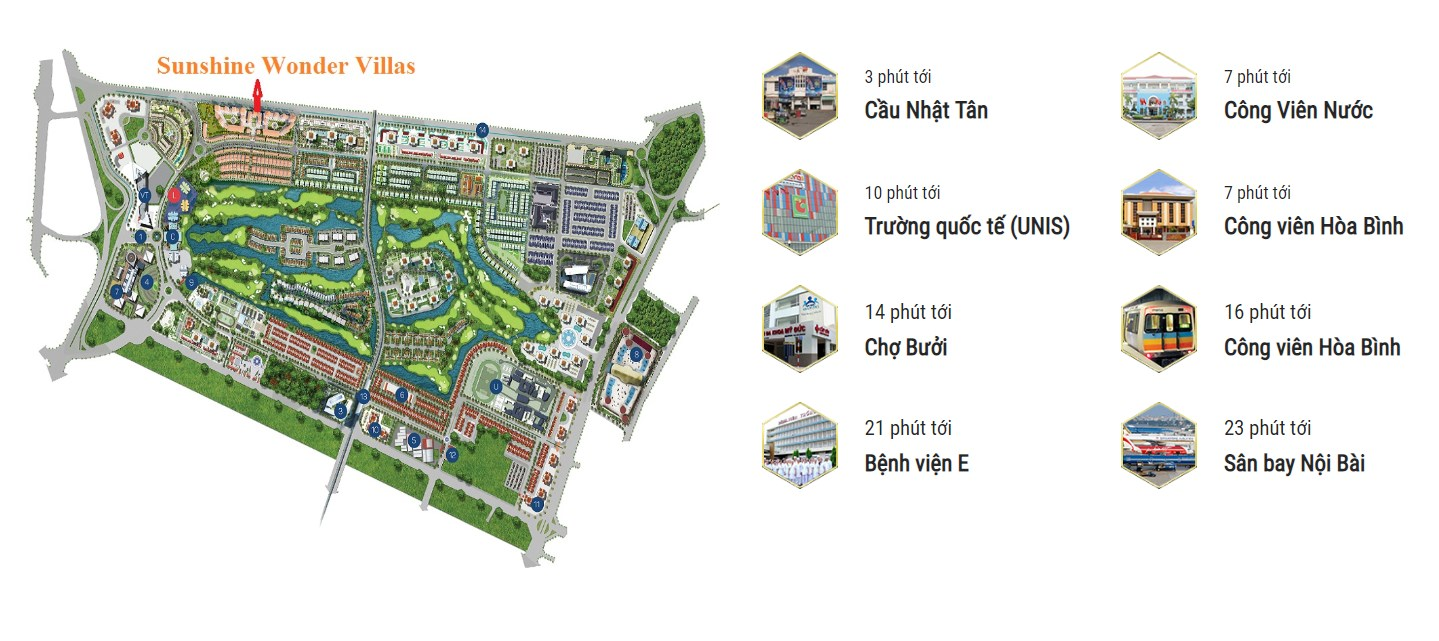 UNIQUE UTILITIES
The internal facilities of the Sunshine Villas Ciputra project serve the high-end living needs of "VIP" customers, so they are quite special.
- Modern and beautiful shopping mall with: shops selling a full range of famous brands in the world, are ice rinks, food shops, entertainment areas
- A Canadian-standard school for the first time in Vietnam.
- Underground transportation system, each villa or shophouse has garage basements and basements forming a convenient underground traffic network connecting the entire Sunshine Villa area.
- Customers going home will go into the underground traffic system, put the car in the garage and then go home (creating a modern urban area that says no to dust and environmental pollution)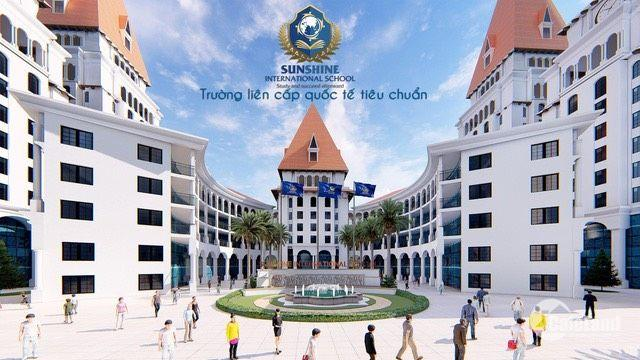 Besides, there is a specialized service like in the resorts "One Villas - One service".
+ Specialized butler (can be trained privately or by Sunshine)
+ Special shuttle bus for each villa.
+ Home services are available 24/7
+ SVIP area (restaurant, bar, bar, cigar lounge, ...) is available 24/7.
- SVIP accounts for other common utilities:
Besides, there are other very classy facilities that only in the Ciputra area are: golf course, helipad, standard sports ground, ...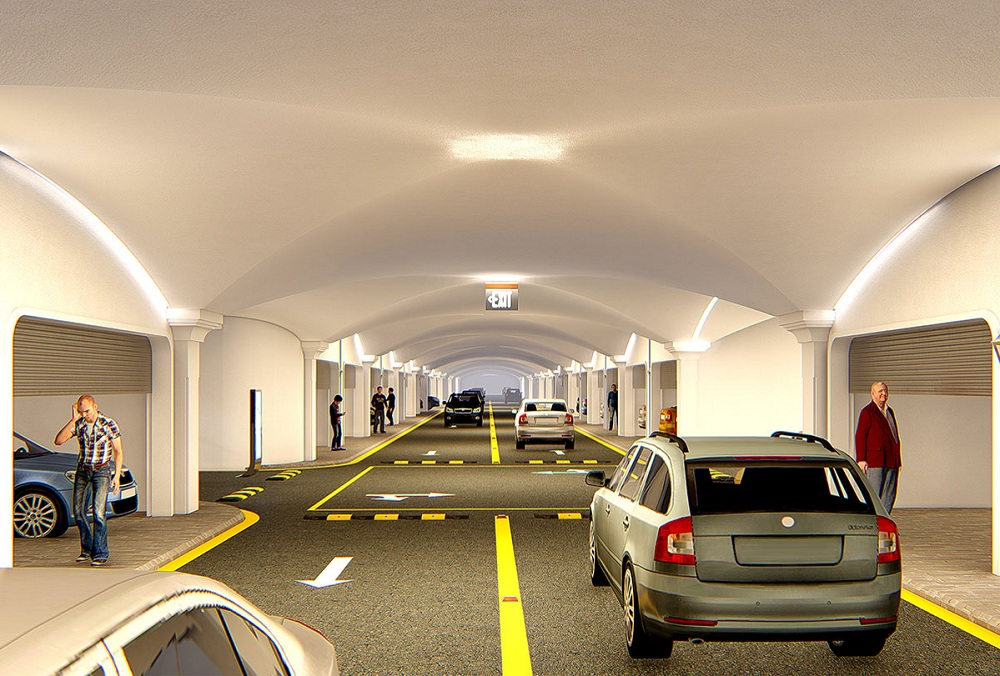 CONTACT INFORMATION
Tan Long Land is providing consulting services for buying, selling and renting Sunshine Wonder Villas shophouse in beautiful locations with reasonable prices. A team of professional consultants, enthusiastic, committed to becoming a solid and professional bridge between customers and homeowners, investors. If you have a need to find detailed and latest information about Sunshine Wonder Villas shophouse rentals, please contact Tan Long Real Estate Agent for the best advice and support.
Hotline: 0987.745.745 or Email: hotline@bdstanlong.vn
Data coming soon!