Shophouses for rent in Sunshine Wonder Villas Luxury Boutique
After the booming success of the Sunshine Villas product line, the investor of Sunshine Group continues to launch the second project - Sunshine Wonder Villas Luxury Boutique - a luxury resort in Ciputra international urban area, attract customers by having a prime location and unique design, the project promises to be a gorgeous highlight in the real estate market of the west side capital.
1. Overview of Sunshine Wonder Villas Luxury Boutique project
Project Name: Sunshine Wonder Villas Luxury Boutique

Project Location: Ciputra urban area, Tay Ho district, Hanoi city

Investor: Sunshine Group

Outlining area: 11ha

Variety of Real Estate Products: Commercial villa, Shophouse

Inspired by a high-class European-style resort villa, Sunshine Group investors create a magnificent villa that will be the ideal destination for upper-class customers in the near future.
2.Sunshine Wonder Villas Luxury Boutique Location
Possessing a prime location with an accessible transportation system, and synchronous infrastructure outlining, Wonder Villas Luxury Boutique has a solid foundation to create significant benefits to its residents.
From the project location, residents can easily travel to downtown neighborhoods, conveniently assisting clients in the needs for work, entertainment, and education for all family members.
The project is directly connected to many arterial roads such as Vo Chi Cong, Pham Van Dong, Nguyen Van Huyen which connected to many major points in the city such as Noi Bai airport, the city center, and Thang Long Bridge.
Furthermore, the project also contains a precious view toward the Red River, which is adjacent to the vast West Lake, predicted to brings sustainable resources and fortune to homeowners. The land of dragon heads has long been an ideal destination, a place of fortune and prosperity.
3. Real estate products at Sunshine Wonder Villas Luxury Boutique
Commercial villa
Inspired by many of the world-famous boulevards, Sunshine Wonder Villas Luxury Boutique commercial villas are modernly designed, to create a sense of luxury, class, and majestic, yet these commercial villas maintain polished, artistic colors that represent 36 streets authentic of Hanoi.
The design of commercial villas is mainly aimed at successful customers and trendy homeowners who want to own a luxury resort reservation undeviatingly under the bustling urban area. As a unique product line at the project, Commercial Villas has an impressive architecture to create a modern, convenient, and unique living space.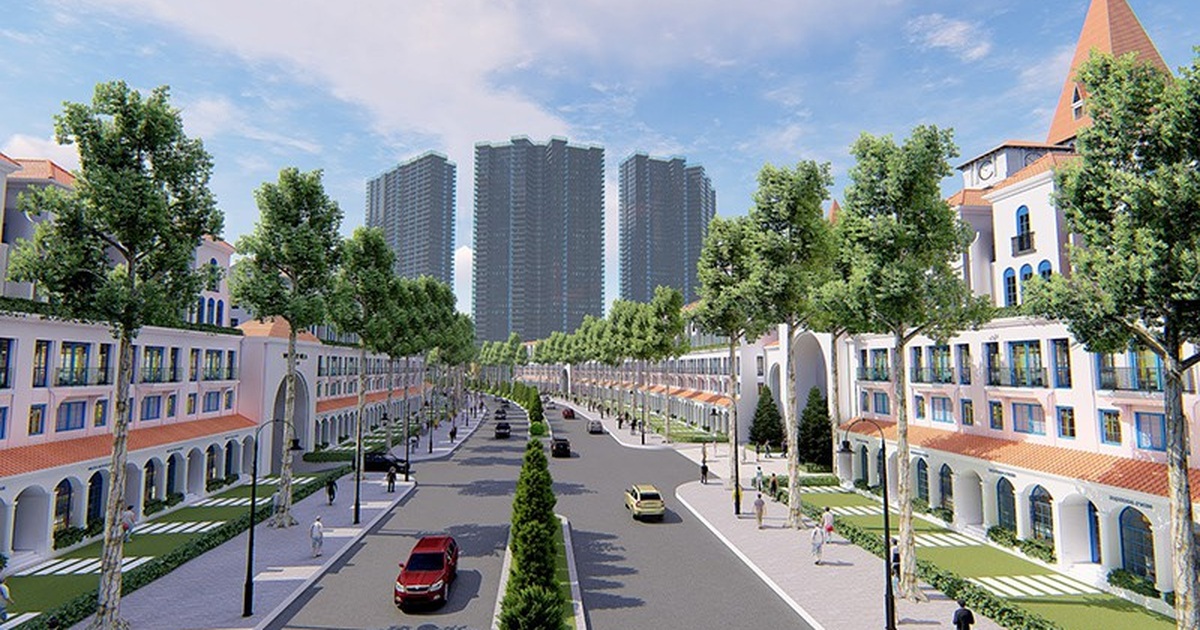 Shophouse Sunshine Wonder Villas Luxury Boutique
Sunshine Wonder Villas Luxury Boutique shophouse is a limited real estate products due to its uniqueness. It's spacious and airy with a 5-story layout combining with a gorgeous location that will bring engaging investment opportunities for future investors. If the homeowners don't want to stay in the property, they can always run their own business or rent out for a monthly profit.
4.Sunshine Wonder Villas Luxury Boutique Shophouses Base
Planned with a total of 206 lots of shophouses sized from ​​120m2 to 368m2 with a basement design of more than 38m2 to meet business requirements.
As a high-tier real estate product line, Shophouse Sunshine Wonder Villas Luxury Boutique shophouses are designed with 2-in-1 value to provide superior living and investment functions while still manage to bring classy design, architectural highlights the essence from the old world culture.
Owning one of these shophouses is equal to having a place in the prime location in the leading international urban area of Vietnam, countless opportunities to expand business will be created, bringing in excellent profits. Especially in the near future, where urban area planning will guarantee to attract more than 5000 households thus create a strong premise for business growth.
5.Sunshine Wonder Villas Luxury Boutique Utilities
Inspired by the high-class capitals of England, the shophouses are modernly furnished with the harmony of art culture and the classic urban area atmosphere, upon combining create a project that meets the needs of the upper class while maintains a 5-stars utility standard, many of those utilities include:
Ciputra urban center

The green urban landscape with smart planning brings a high-class living space, embracing the top of the inner area utilities, including:

Helipad, SkyBar,

Multi-season swimming pool and infinity pool system

5-stars Restaurant System

Healthcare services, Gym, Yoga, Spa
In addition to local utilities, each apartment and villa at Sunshine Wonder Villas Luxury Boutique has a modern 4.0 technology utilities. Just a slight interact, a thousand features will appear to ease the difficulty of daily life, generate a luxurious living space thus create an ideal destination for many people today.
6. Investor of Sunshine Wonder Villas Luxury Boutique project
Sunshine Group is a leading unit operating in the field of real estate. With the prestige and strong economic potential, Sunshine Group leads Vietnam real estate market high-quality products.
With the renown for creating depth, Sunshine Group's product system always meets the requirements of quality, progress, legality as well as being at the forefront of investment trends.
As a multidisciplinary business unit, precursor operating in the field of technology, the outstanding vision of the investor has brought a high ground to Sunshine Homes products.
With the long-lasting values, Sunshine Wonder Villas Luxury Boutique customers can be assured of the product value as well as the high profitability investment potential.
7. Why should you choose the shophouses in Sunshine Wonder Villas Luxury Boutique?
Prime location: lies directly at the large-class urban area of ​​Ciputra, inheriting a synchronous utility system, developed infrastructure, and solid feng shui elements. From the project location, it is easy to travel, which will be convenient for both trade and integrates.
High-class design: the whole project is intended to become a miniature city with a propositus shopping street. More than just a stall is a bustling metropolis with an ideal shopping destination for a great number of upper-class customers.
Synchronous utilities, inheriting utilities of high-class urban areas, along with hiking paths implemented in the project.
Potential in value increasing: Planning right in a large modern urban area with a limited number of shops. Owning a shophouse here, homeowners can freely trade or rent premises to increase profitability.
8. Contact information
Currently Tan Long Land is providing consulting services of buying, selling shophouse Sunshine Wonder Villas Luxury Boutique in beautiful locations at reasonable prices. A team of professional, enthusiastic consultants is committed to becoming a solid and professional connection between customers and homeowners and investors. If you want to find the latest and most detailed information about shophouse Sunshine Wonder Villas Luxury Boutique, please contact Tan Long Real Estate directly for advice and best support.
Hotline: 0987.745.745 or Email: hotline@bdstanlong.vn
Data coming soon!