SHOPHOUSE FOR RENT IN EMBASSY GARDEN
Embassy Garden project is one of the first business villas and townhouses in Vietnam designed and built according to international standards, with separate open spaces and a system of gardens and central parks. The project is located right in the heart of Tay Ho Tay's new urban area, this will be an attractive destination for many families.

Shophouse for rent in Embassy Garden

is a model of housing combined with a business store, designed with an attic and located right next to the main road Nguyen Van Huyen, 60m street, and opposite the Diplomatic Corps project area.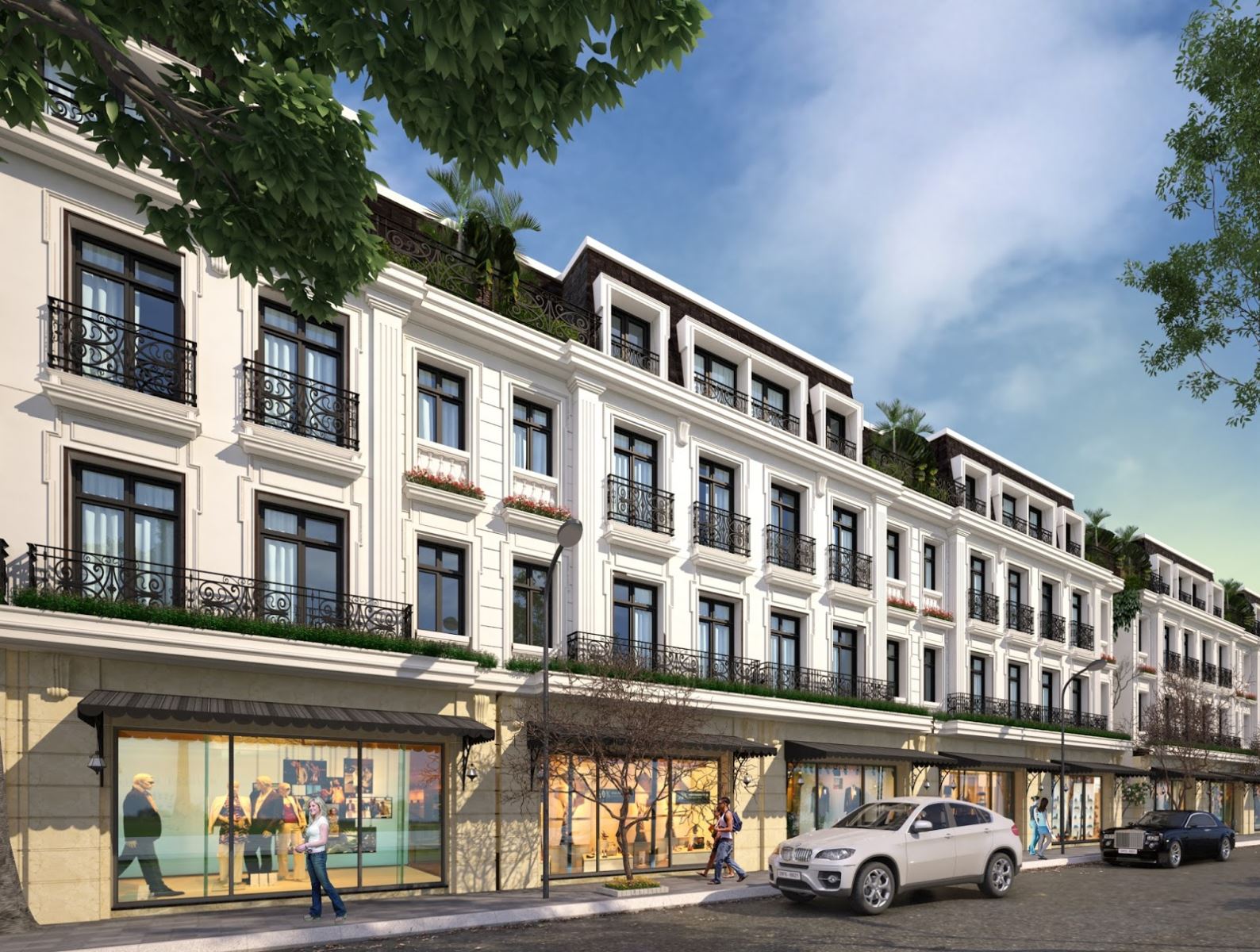 OVERVIEW OF SHOPHOUSE FOR RENT IN EMBASSY GARDEN
Project name: Embassy Garden

Investor: Vietnam Asset Development

Location: Ngoai Giao Doan area, Bac Tu Liem District

Project scale: 33.728m2

Building density: 35.7%

Population size: 864 people

Number of floors: 3-4 floors
LOCATION OF EMBASSY GARDEN SHOPHOUSE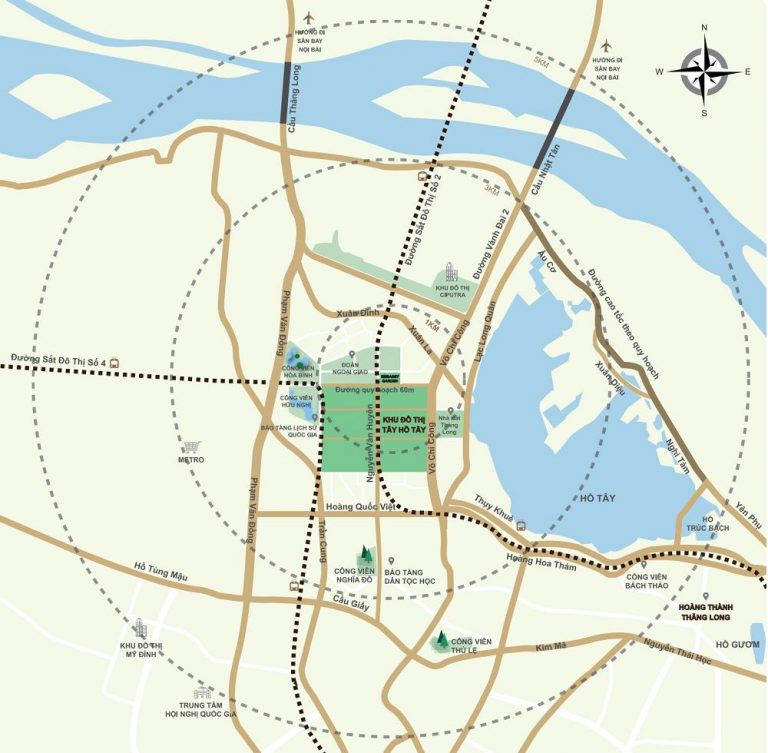 Embassy Garden is located in lot A1-TT1 of Tay Ho Tay new urban area, the north of the project is adjacent to Doan Ngoai Giao urban area, the west is adjacent to the extended Nguyen Van Huyen street, the south of the project is adjacent to the right With a road of 60m connecting Pham Van Dong street to Vo Chi Cong street, the east side of the project is opposite the planned construction land as the administrative center of Xuan Tao ward, Bac Tu Liem district, Hanoi.
DESIGN OF EMBASSY GARDEN SHOPHOUSE
Styled in the direction of modern neoclassical architecture, Embassy Garden shophouse is a comprehensive combination between the traditional townhouse model of Vietnam and the modern business shophouse model of countries around the world. The advantage of Embassy Garden shophouse for rent is that it is adjacent to the main streets of Hanoi capital, belongs to an urban area with synchronized infrastructure, close to the Diplomatic Corps area, where embassies around the world are located. People come here to work, residents in this area are about to settle down.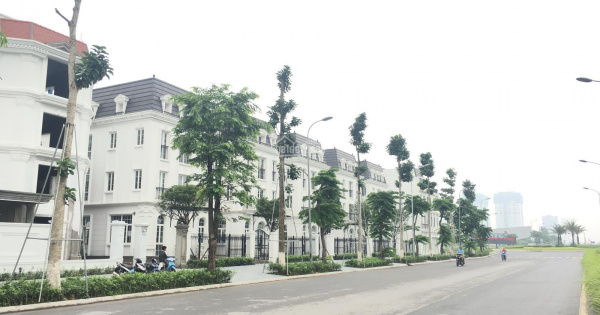 We believe that the shophouse for rent in Embassy Garden area will be the place where busy business activities take place. Here the owners always want the store to stand out most to attract a large number of high-class customers living in the urban area of Tay Ho Tay and Ngoai Giao Doan. With a total of 77 Embassy Garden townhouses, Shophouse area right on the main road 60 connecting the two urban areas of Diplomatic Corps and Tay Ho Tay will be for business and trade divided into areas: 120m2, 124 m2, 140 m2, 153 - 176m2, mainly with an area of ​​120m2, 124m2, the apartments bordering flower and green gardens have an area of ​​140-145m2. Embassy Garden shophouse has frontage from 6m - 12m.
UTILITIES AND SERVICES AT EMBASSY GARDEN SHOPHOUSE
At the Embassy Garden project, customers will enjoy synchronously the utility systems in the interior of Tay Ho Tay urban area, with a professional business environment for domestic and international businessmen. You will also experience the cultural colors of Vietnam and the world, the art streets of Broadway (USA), or a glimpse of Venice (Italy), or the vibrant and bustling space of Times Square (USA) right here.
The space of West Lake connects with the axis of green space and beautiful lake system to create a living environment in harmony with nature. Connected to Hoa Binh Park, Friendship Park, West Lake Water Park, Embassy Garden is modern but still blends with the green ecosystem and the area's water surface, creating an ideal living environment for residents.
WHERE CAN YOU FIND SHOPHOUSE FOR RENT IN EMBASSY GARDEN EASILY?
At Tan Long Land, we are a distributor of real estate projects with many experts with more than 20 years of practical experience in the market and a sales staff of up to 1000 people. With the same desire to bring customers the best quality products with the best products and the best service environment, Tan Long Land has been raised, positioned, and branded in Vietnam. We commit to providing the best consulting service to our customers to help them choose the appropriate shophouse for rent in Embassy Garden.
See more:
Data coming soon!