The D'el Dorado I & II
Houses shophouses for rent in D' El Dorado - The D'el Dorado apartment project was developed by Tan Hoang Minh group based on the idea of the golden city legend in the Amazon rainforest of the Incas.
Eldorado Tay Ho was conceived as a golden city in the Amazon-South American jungle of the Incas discovered by Spanish explorers, famous for its golden and prosperous land. Here in Eldorado the owner will fell fully the classy life thatproject investor Tan Hoang Minh aims for.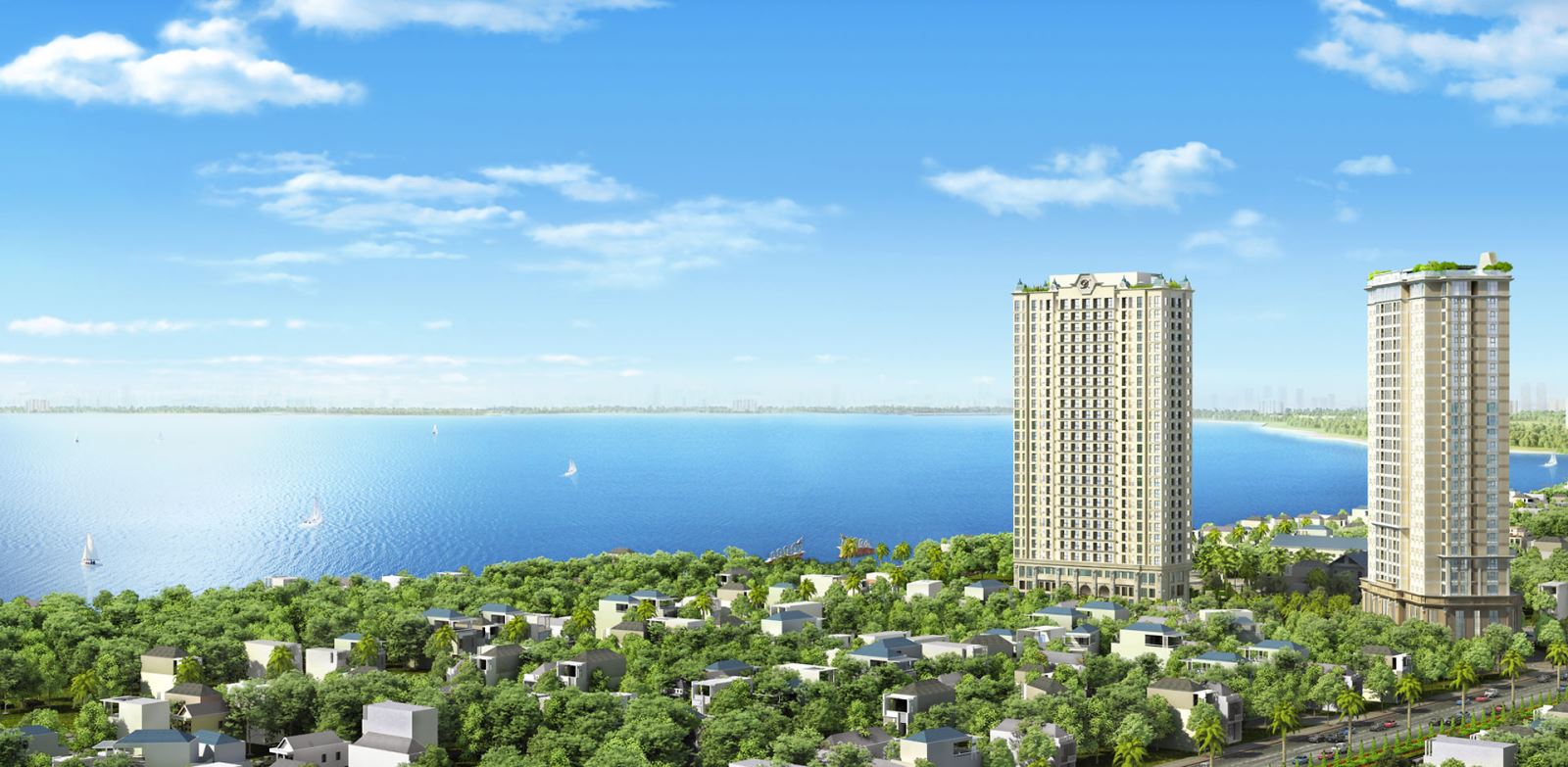 1. Project overview
Project name: D' El Dorado I (Phu Thuong Ward) and D' Eldorado (Phu Thanh Ward).

Investor: Tan Hoang Minh Group.

Project location: Portion CC-D9, Vuon Dao, Xuan La Ward, Tay Ho District, Hanoi City.

General contractor: Delta.

Total project area: 2,808.20m2

Construction density: 45%

Project structure: 27 floors, 4 basements, 1-2 floors are shophouse adjacent to apartment, 3rd floor is the facilities: indoor swimming pool, gym, spa, supermarket. Floors 4-27: 448 apartments for sale.

Complete and put into use: quarter IV/2019

Price: please contact us to get the fastest and most accurate advice.

Apartment area: from 33m2 to 252m2 (Design from 1 to 4 bedrooms).
2. The golden position of D' El Dorado I & II
The D'el Dorado Phu Thuong and Phu Thanh project is located at the intersection of the two arterial roads of Tay Ho District, Nguyen Hoang Ton and Vo Chi Cong streets. Around the D'El Dorado project, there are many rental offices, luxury buildings exclusively for foreigners wiit views of West Lake will always create the best feeling for residents here ...v...v..
- Away from West Lake Park: 1km
- 3 km from Hoan Kiem Lake.
- 15 km from Noi Bai Airport
- 5km from My Dinh Stadium
- 50m walk from West Lake
- 1km from Nhat Tan Bridge.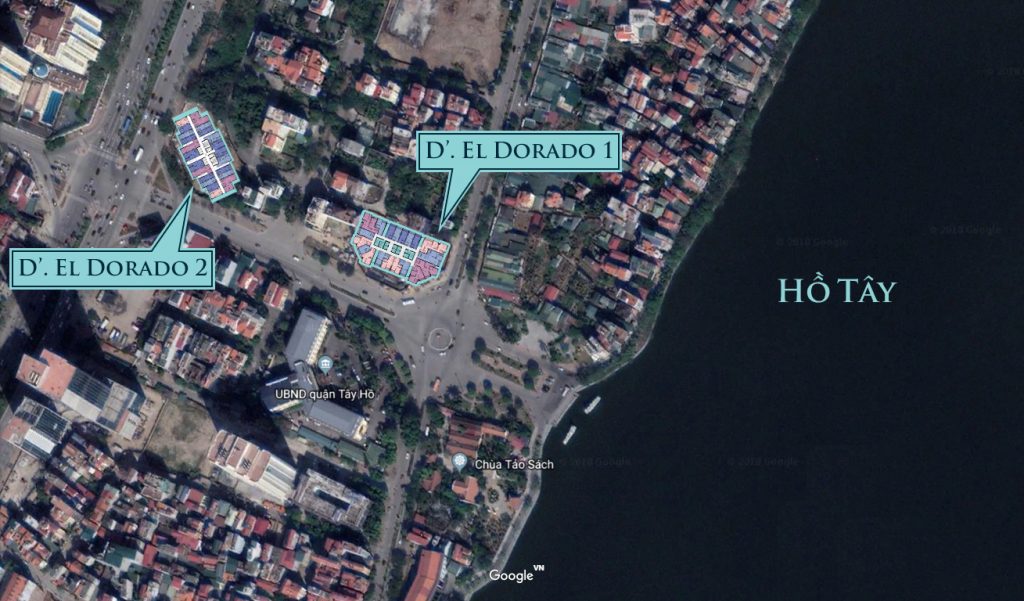 3. Structure of the interior
All of the apartment of the D'el Dorado project are designed with a classic character, at the same time very scientific and classy, ensuring maximum use if the utility in accordance with the need of the family. El Dorado is decorated with motif in the European - New Classical architectural style, and at the same time has modern and sophisticated features.
- Shophouse multi-level : 50 - 105 m2
- 4th floor to 26th floor: Apartment for sales
+ Apartment (50 years of ownership) : 33m2 - 60m2
+ Apartment (long-term ownership) : 71m2 - 160m2
- 27th floor: 6 penthouses with area range from 136m2 - 249 m2 ( 2 lake view apartement with swimming pool interior)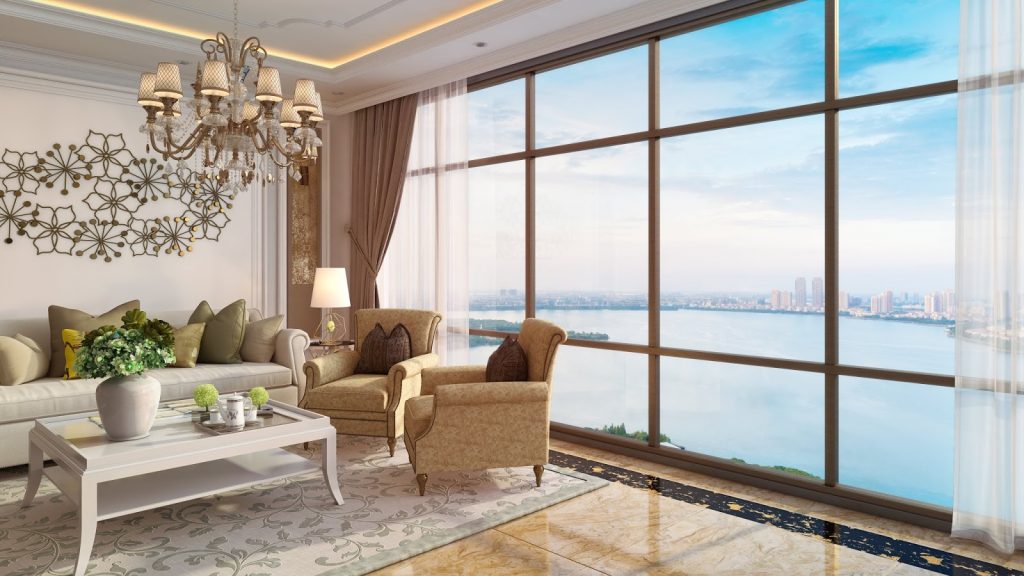 4. Project amenities
The D' Eldorado Phu Thuong and Phu Thanh brings a living space with great facilities and perfect services for all residents, like: high-class commercial center, triple-region culinary center full of the best Vietnam dishes ...
5. Contact information
If you want live more information or inspection, please contact :
Hotline: 0987.745.745 or
Email: hotline@bdstanlong.vn
Website: bdstanlong.com
Data coming soon!