HOUSES FOR RENT IN NAM TU LIEM DISTRICT
Nam Từ Liêm (South Từ Liêm) is an urban district (quận) of Hanoi, the capital city of Vietnam. It was formed on 27 December 2013, when the rural Từ Liêm district was split into two urban districts: Bắc Từ Liêm and Nam Từ Liêm. The district currently has 10 wards, covering a total area of 32.19 square kilometers. As of 2019, there were 264,246 people residing in the district, the population density is 8200 inhabitants per square kilometer. The district is known for its many new urban developments and several skyscrapers.
OVERVIEW OF HOUSES FOR RENT NAM TU LIEM DISTRICT
+Location: Nam Từ Liêm is bordered by Bắc Từ Liêm to the north, Cầu Giấy to the east, Thanh Xuân to the southeast, Hà Đông to the south and Hoài Đức to the west river
+ Area : 32.19km2
+Population density : 800 people/km2
+Signature Real Estate Projects: Tay Tuu, Vinhomes Gardenia, Vinhomes Smart City
+Land average price of houses for rent in Nam Tu Liem: about 800$-1300$
ADVANTAGES OF RENTING HOUSES IN NAM TU LIEM DISTRICT
Houses for rent in Nam Tu Liem - With a large number of key investment projects in the service sector, the city has shown a breakthrough in the development of the technical and social infrastructure of the district. This is also a "push" of fundamental value to realize the aspiration of reaching higher, turning the capital's gateway area into an urban area in the right direction of the city's planning as a new center with the following functions: Services, commerce, finance, culture, entertainment, tourism, sport. In addition, Nam Tu Liem district has focused on mobilizing many resources to invest in developing and upgrading the local socio-economic infrastructure system. Social infrastructure serving the population in 10 wards is invested, synchronously, and modernly articulated. At the same time, the district has built and expanded 18 roads, and the system of roads and drainage in residential areas has been upgraded and renovated with a length of about 95.3km. Culture, education - training, people's health care, and social security continued to receive attention and investment, achieving high results. Political security, social order, and safety are guaranteed, and peace is maintained...The price of houses for rent in Nam Tu Liem is ranging from 800$ to 1700$. We have the largest database of houses for rent in Nam Tu Liem with a lake view, courtyard, or garden at all prices to fit your budget.
SIGNATURE OF NAM TU LIEM DISTRICT - Houses for rent in Nam Tu Liem
My Dinh national stadium: My Dinh National Stadium is a multi-purpose stadium in Nam Tu Liem district, Hanoi, Vietnam. The stadium has a capacity of 40,192 seats and is the center of the Vietnam National Sports Complex. The stadium was officially inaugurated in September 2003 and was the main venue for the Southeast Asian Games later that year, which hosted the opening and closing ceremonies as well as athletics and athletics events. men's soccer matches. This is the main home ground of the Vietnamese national football team since 2003. The stadium often organizes international matches or friendlies when the team participates. Located 10 km northwest of Hanoi center, this 40,000-seat stadium is the second largest stadium in the country in terms of capacity. The stadium was built for 1,300 billion VND (~ 53 million USD, 2003 exchange rate). Curved roofs cover the stands on the east and west sides of the stadium, covering half of the seats. Next to the stadium, there are two soccer practice fields, providing training facilities for teams.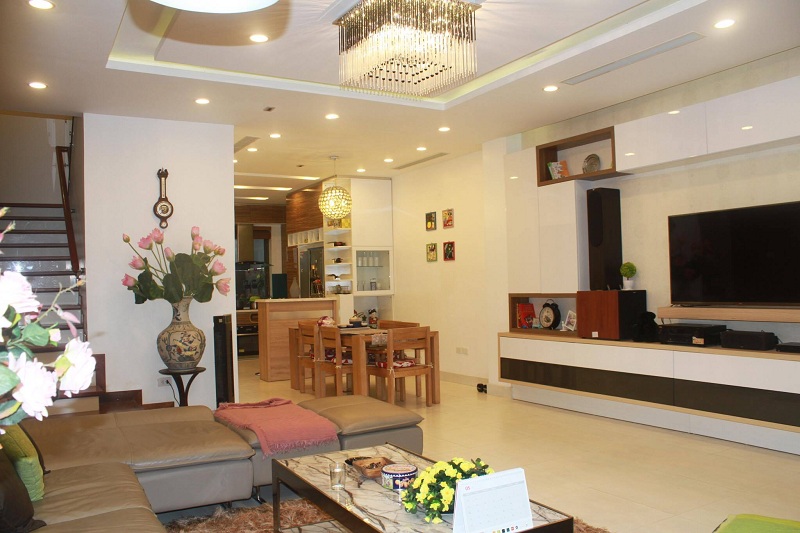 Tan Long Land - The trusted Agent of

Real Estate in Hanoi

is committed to becoming a solid bridge between customers and investors. We provide you a wide range of Hanoi housings list, Vietnam properties for sale and for rent, and regional housing services including apartments, serviced apartments, houses, shophouses, villas, and commercial real estate, with a team of professional and enthusiastic consultants who can speak English, Korean, Chinese,... For real tours and inspections of the property or houses for rent in Nam Tu Liem or any real estate properties across the country - don't hesitate to contact us!
Hotline: 0989.734.734

Email: hotline@bdstanlong.vn

Website:

bdstanlong.com