UPDATED LISTINGS OF HOUSES FOR RENT IN DONG DA
Dong Da district is located in the center of Hanoi capital, borders Ba Dinh district to the north, Hoan Kiem district to the northeast, Hai Ba Trung district to the east, Thanh Xuan district to the south and Cau Giay district to the west. The main boundary is the To Lich river bed. Dong Da district is a part of the land of Thang Long Citadel, the land in the inner city over the historical periods has changed its name many times. As Dong Da district is one of the downtown areas and commercial centers in Hanoi City. This district is often a good choice for foreigners when choosing Hanoi houses for rent in Dong Da. Tan Long Land will help you find your home at the most suitable and reasonable price.
OVERVIEW OF HOUSES FOR RENT IN DONG DA DISTRICT
+ Location: Centre of Hanoi; Next to Ba Dinh, Hoan Kiem, Cau Giay, Thanh Xuan, Hai Ba Trung

+ Area: 10 km2

+ Population density: 500.000 people

+ Signature Real Estate Projects: The Lancaster Lumninare, Le Capitole, Hateco Laroma,…

+ Price of houses for rent in Dong Da: ~ 650$ - 1500$ per month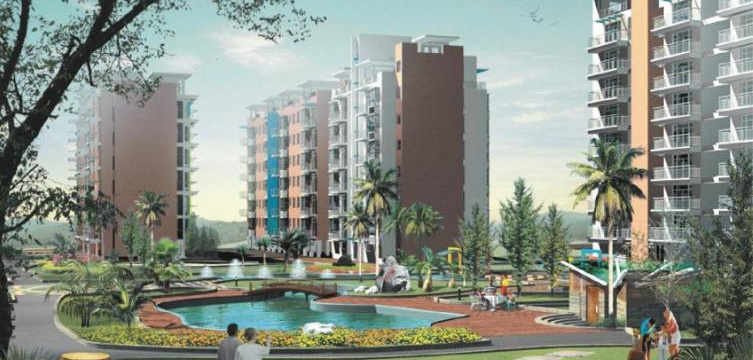 ADVANTAGES OF RENTING HOUSES IN DONG DA DISTRICT
Easily connect to nearby areas
Living in houses for rent in Dong Da district, ex-pats renting houses in Dong Da can easily move to other main streets of Hanoi without any difficulties. Traveling time would be only a few minutes away to go to office buildings, which is quick and highly convenient.
Tenants can live in a friendly, convenient and private environment
If you choose houses for rent in Dong Da as the home when coming to Hanoi, you can approach easily to a wide range of restaurants, shops, supermarkets, and leisure centers such as Vinhomes Nguyen Chi Thanh.
In addition to the facilities in Dong Da area, tenants can feel comfortable when living in Dong Da houses rental because local residents respect privacy. The local life of Dong Da houses for rent will gain you an unforgettable experience through many culture, entertainment and culinary activities of Vietnam people.
Diverse prices of houses for rent with well-furnished
Foreigners have many choices when finding houses for rent in Dong Da District. The major kind of commodity in this area is a terrace house, ranging from two-bedroom to five-bedroom kind with a price of $650 – $1500. This form would be suitable for ex-pats staying in groups or families to settle in.
WHERE CAN YOU FIND HOUSES FOR RENT IN DONG DA DISTRICT?
Tan Long Land - The trusted Agent Real Estate in Hanoi is committed to becoming a solid bridge between customers and investors. We provide you a wide range of Hanoi housings list, Vietnam properties for sale and for rent, and regional housing services including apartments, serviced apartments, houses, shophouses, villas, and commercial real estate, with a team of professional and enthusiastic consultants who can speak English, Korean, Chinese,... For real tours and inspections of the property or houses for rent in Dong Da or any real estate properties across the country - don't hesitate to contact us!'
Hotline: 0989.734.734

Email: hotline@bdstanlong.vn

Website:

bdstanlong.com
See more: