APARTMENT FOR RENT IN VINHOMES WEST POINT APARTMENT
Places to live and settle in the future for foreigners such as Korea, Japan, Hong Kong, China, ... working in the western area of Hanoi. Integrated planning with full ecosystems and utilities to create a lifestyle of future residents.
1. Project overview
Project name: Vinhomes West Point
Investor: Vingroup
Location: Pham Hung - Do Duc Duc intersection - Nam Tu Liem - Hanoi.
Total project area: 23,900m2
Construction density: 35-40%
Time to hand over the apartment: April 2020
Type of product: Apartment, House, Office, Commercial Center for rent and for sales

2. Location Vinhomes West Point
Owning 2 large facades on Pham Hung and Do Duc Duc streets, is considered the central area with synchronous infrastructure, easy to connect to belt roads 3, metro railway and key locations. Only about 3-5km from the city: Hanoi Museum, National Convention Center, Marriott Hotel, Keangnam Building, Ministry of Foreign Affairs, Amsterdam Hanoi School, the Garden shopping center, Marie Curie School, National Stadium My Dinh family, Cau Giay Park, ... 30 minutes to Noi Bai airport, 15-20 minutes to Hoan Kiem lake, West lake, ... and many neighboring schools and hospitals.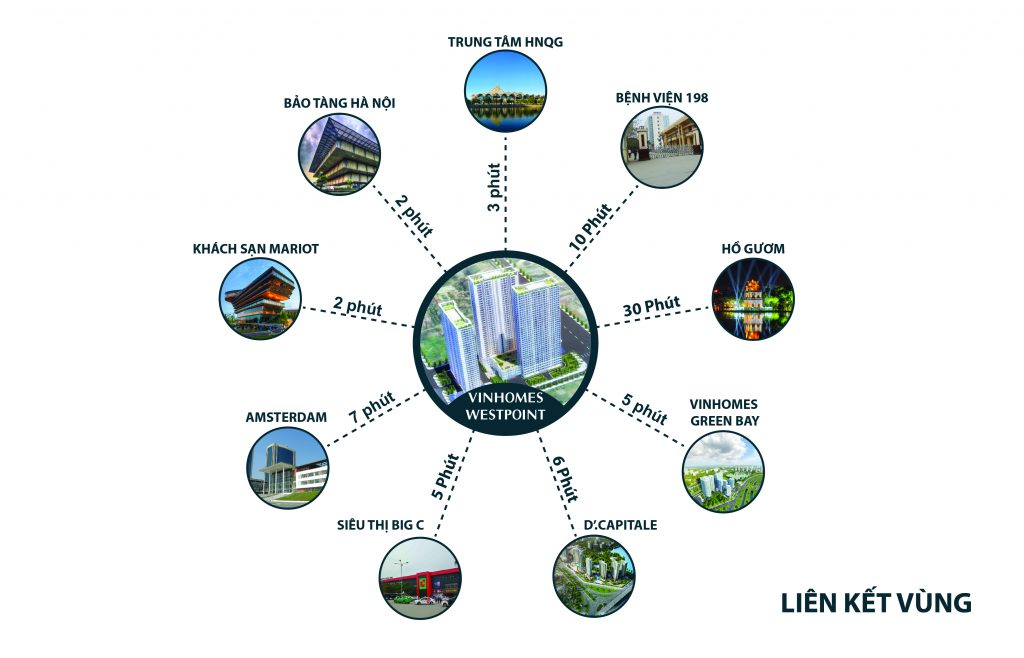 3. Utilities of Vinhomes West Point
As one of the Vingroup's project chains, always comes with the most current utilities in each project, this is also a plus point for the choice for buying, renting an apartment or an office.
The commercial center at the foot of the building with many stalls selling items such as fashion, cuisine, bookstores, cafe's, electronics, cosmetics, Vinmart supermarket, cinema …

Sports area, gym, spa, basketball court, tennis court, table tennis, golf practice room, 4-season indoor swimming pool, children's play area, Vinmec clinic, common room, lounge, ...

Vinschool International School with the best learning equipment, is educated according to the international curriculum.

Rooftop landscape ecosystem: garden exit, rest area, flower garden, promenade, lawn, water cottage, walkway miniatures, promenade bench, meditation area, yoga, seat sightseeing of the city, big tree pots, small landscape, ...
4. Design and plan ground
Quantity: 3 apartment buildings West 1, West 2, West 3 ad a 4-storey commercial center.

With European architectural inclination, each court is an artistic masterpiece built with careful calculation, being meticulous in every smallest detail.
• West 1 Tower: 381 apartments, 39 floors, 11 apartments / floor, 8 lifts / floor, 2 stairs, 3 basements for parking, floors 1-4 for shopping centers and offices, floors 3-37 apartments Officetel, floors 38-39 are 11 Duplex apartments.
This is the only tower to be developed into officetel and Dual key apartments, located directly on the Pham Hung street, this apartment meets the work and investment needs, the owner and the same staff. The hybrid of these offices will also be used all the facilities in the project.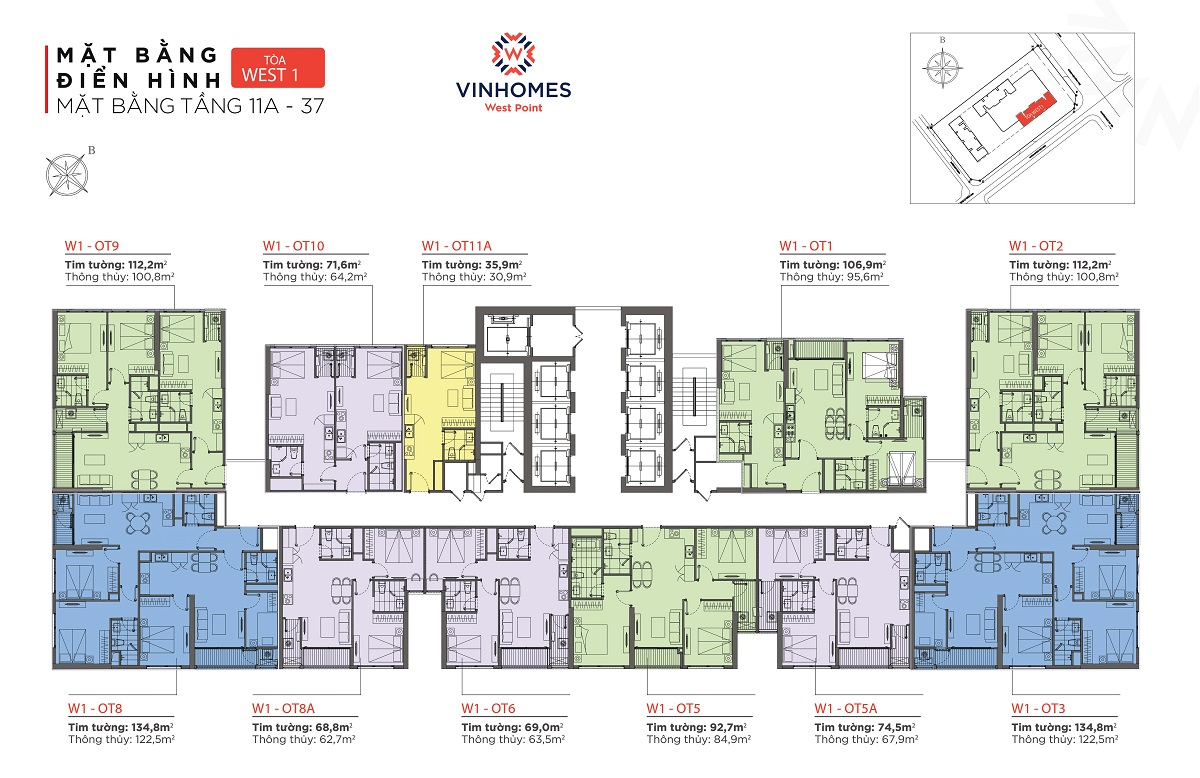 • West 2 towel: a total of 415 apartments, 39 floors high, 8 lifts / floor, 3 basements for parking, floors 1-4 of shopping mall, 1st floor is shophouse, 2nd floor is Vinschool, Vinmart, 3rd floor officetel with private elevator hall, 4th floor, area 1100m2, swimming pool, gym and public services, floors 5-37 residential apartments, floors 38-39 are 13 duplex apartments. W2 building is the central location of the project, so residents in this court have easy access to public utilities.
• West 3 Tower: has 476 apartments with 35 floors, 08 elevators/floor, 3 basements, 14 apartments/floor, 1st floor is shophouse, 2nd floor - 35 apartments, 02 stairs.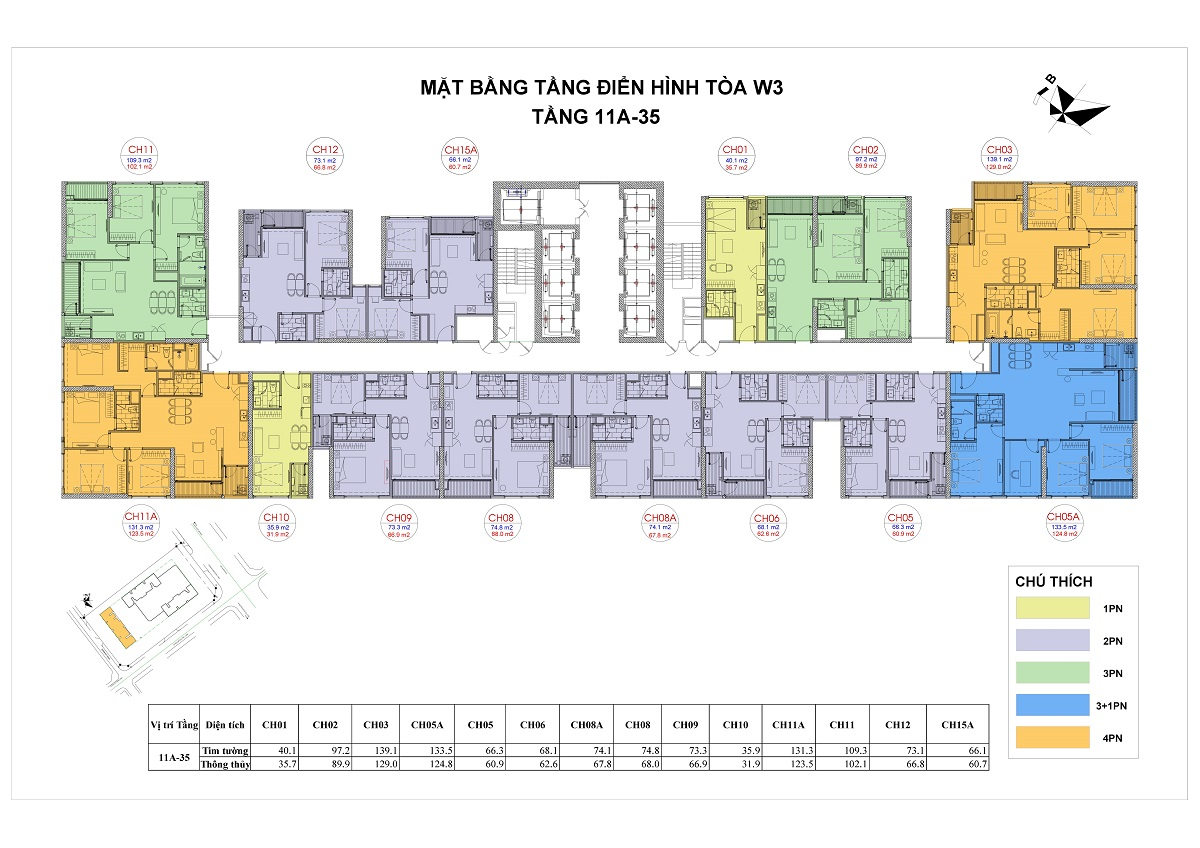 In 3 buildings with diversified types of development: luxury apartments, penthouses, officetel, SOHO (Small Office, Home Office), shophouse. Type of apartment from 1-4 bedrooms, 1-bedroom apartment with area 37-45m2, 2-bedroom apartments 66-75m2, 3-bedroom apartment 94-115m2, 4-bedroom apartment 131-148m2.
Vinhomes West Point project promises to give customers who want to rent an officetel or a shophouse apartment with the latest experience. This is not only accommodation but also a very profitable investment area.
5. Contact Information
Tan Long Real Estate is developed to cater for all housing, housing, commercial and factory rental requirements. We have a customer care department: English for Korean and Japanese customers, Customer service department with trained staff to provide the best services for customers. At Tan Long, we have updated Vinhomes West Point apartment rental data to cater to any of your requirements. Our staff will help you quickly find the ideal home for you with or without furniture, negotiated rates for the home. In particular, we have a maintenance team that can show up at any time when you have an urgent need.
Using Area (m2)

Bedroom

Bathroom

Price

Using Area (m2)

Bedroom

Bathroom

Price

Using Area (m2)

Bedroom

Bathroom

Price